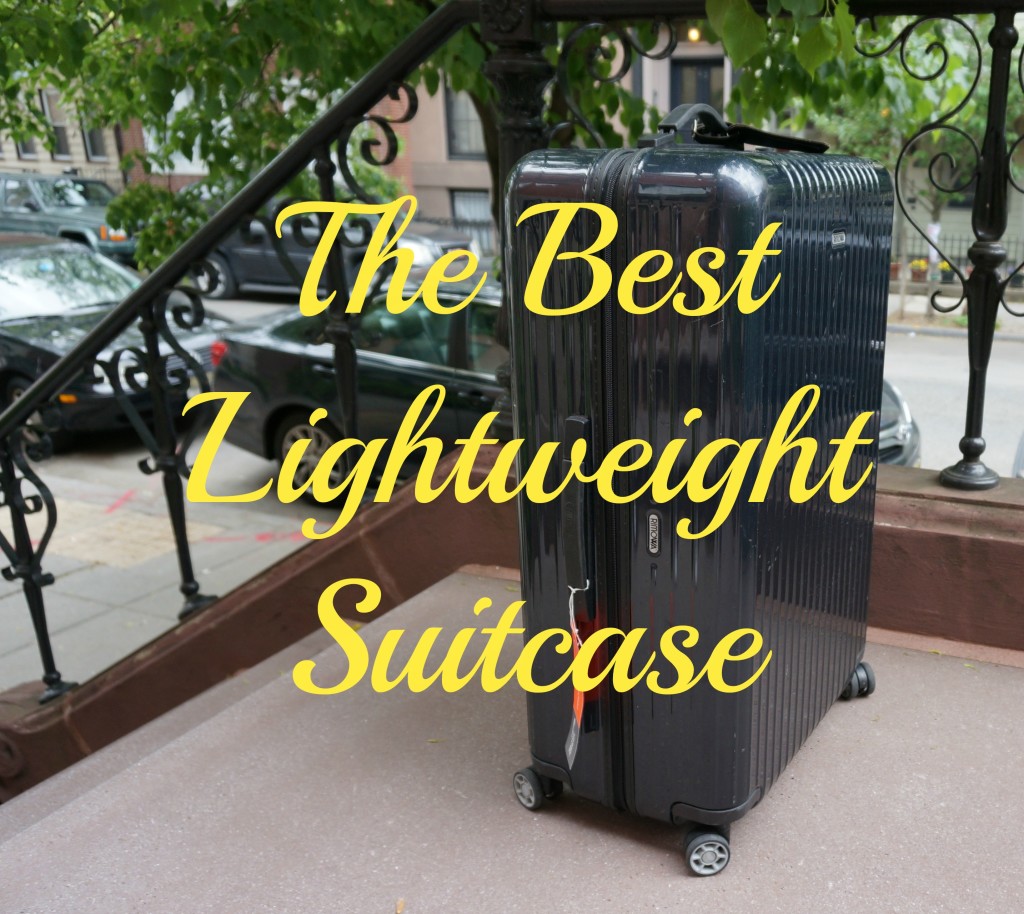 "I have no room for souvenirs!"
I can't tell you how many people have told me that they would love to bring home souvenirs, but they have no room in their luggage. While lack of space might be an acceptable excuse for an around-the-world backpacker, it doesn't really fly for the regular vacationer toting a full-size suitcase (plus a carry-on!) for a one-week holiday.
In this case, "I have no room for souvenirs" really means:
I am a terrible packer and bring all sorts of useless things I don't need and/or
I'm over the checked-bag weight limit because I'm still using my ten-year-old, ballistic nylon suitcase
In future posts, we'll be tackling the "terrible packer" problem by sharing packing lists and tips, but before we get to that, let's look at the basics– your suitcase.
The Lightweight Suitcase– the MVP of travel
Weight, durability, size, material, price– these are all the factors I consider when deciding on a new suitcase. I haven't tried every brand out there, but I have tried several recommended brands, including Eagle Creek, Samsonite, Victornox and Globetrotter. Each of these bags met an untimely demise– most lost a wheel or two, but the $800 Globetrotter suitcase (handmade in England) suffered a punctured hole courtesy of the "priority treatment" we received while flying business class on Delta (and were never reimbursed for).
After these suitcases failed me, I hit the internet, read every flyertalk thread and online review out there, and plunked down the cash for a new suitcase. Three years (and many flights) later, I can report back that my chosen suitcase is still alive and well, and has been my best luggage investment yet. I present to you:
My review of the Rimowa Salsa Air suitcase
Weight– the Rimowa Salsa Air comes in at just over 7 pounds.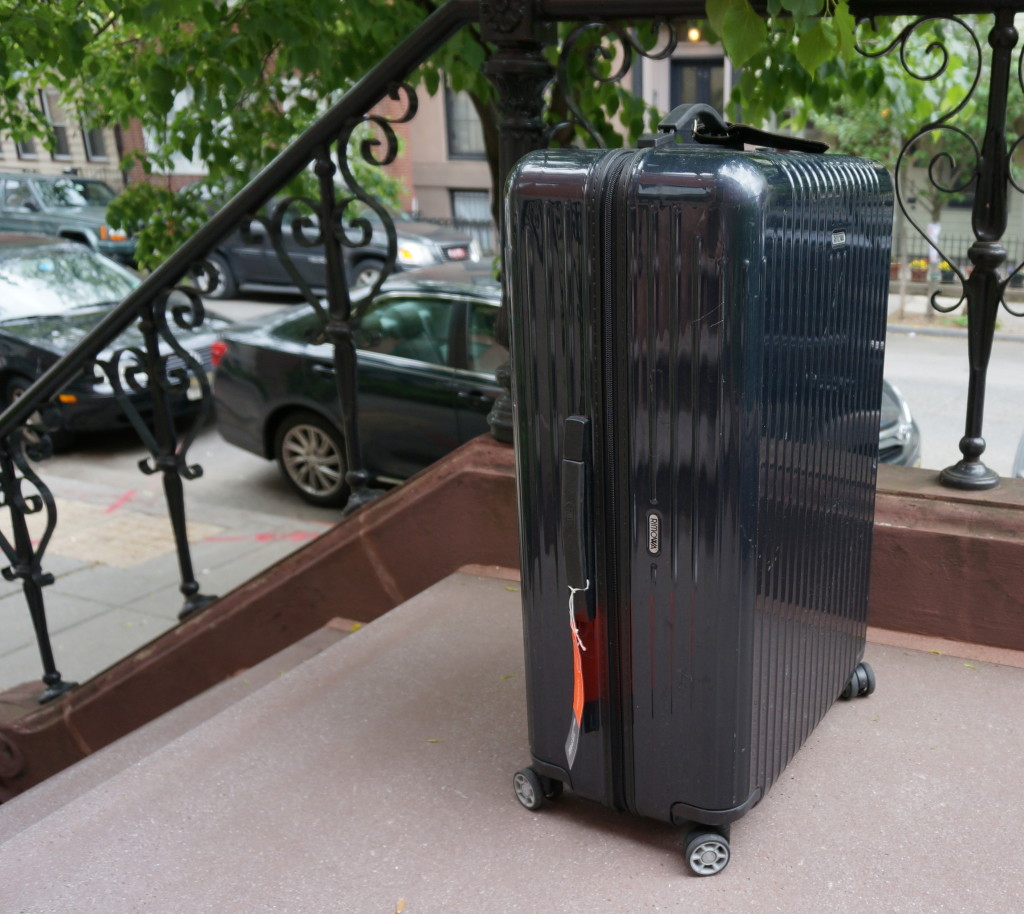 I googled something like "ultimate lightest possible suitcase ever" and every variation I could think of and finally narrowed my search to this Rimowa suitcase— which comes in at a full five pounds lighter than my last case. Whether I'm dragging my suitcase up the stairs of my brownstone or praying I come in under my baggage allowance, I have been pleasantly surprised at how much a difference a few pounds make
The Best Size for Checked Luggage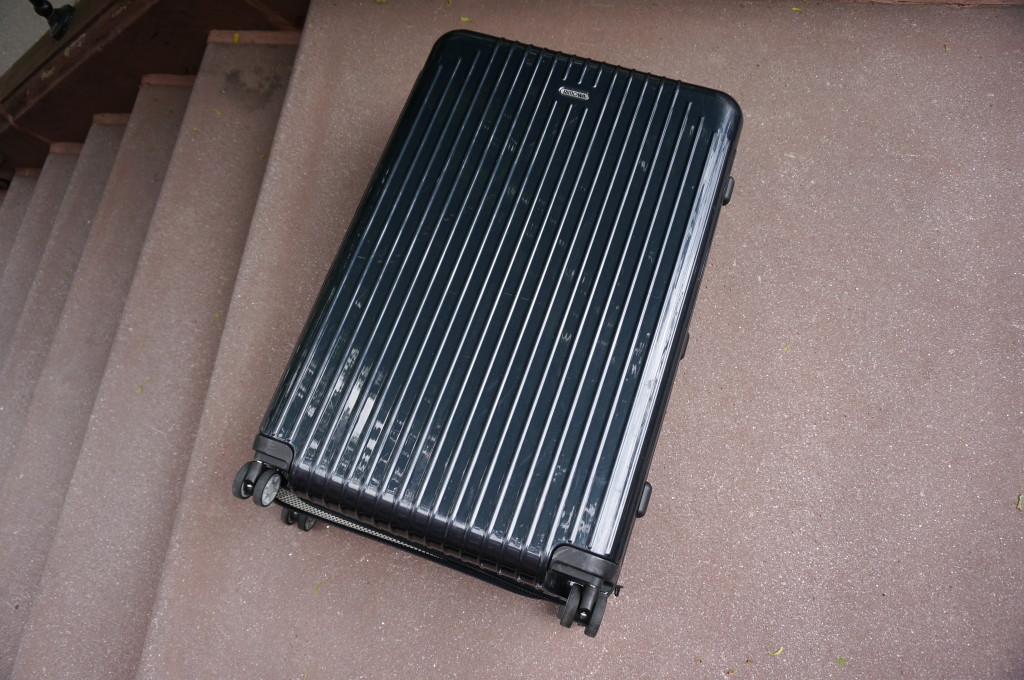 While in an ideal world I would have suitcases in every size to match different length trips, I have neither the storage space nor the budget for more than one suitcase. So I opt for for a slightly larger suitcase (I recommend anywhere from 29-32 inches) because it will be large enough for longer trips, and still large enough for shorter trips (you don't need to fill it for every trip). I've seen travelers who opt for smaller size (like 26 inches) just overload their carry-ons instead. I'd rather keep my carry-on (often just a tote bag) light and nimble and just have one main piece of luggage to deal with, so this size works well for me.
Suitcase Wheels– Two or Four?
After having both, I can't imagine ever getting a suitcase with less than 4 wheels again. With four wheels, you can guide your suitcase through the airport with a tap of a finger, instead of shouldering a portion of the weight with a two-wheeler. The flat, stable top of the suitcase even lets me place my carry-on on top.
Material, Balance and Durability
Hard-sided suitcases versus Soft-sided suitcases
In recent years, hard-sided suitcases have become a lot more popular. I was a slow convert, as years ago my prior hard-sided suitcase (a cheap Samsonite) ended up cracking while on a trip and needed to be heavily duct-taped to make it home. I also rationalized that a soft-sided suitcase could somehow hold more as they were expandable. And more is better, right?
But I've since learned that the problem with overstuffing a soft-sided suitcase is that inevitably the case will become heavier on one side than the other and make it more prone to tipping over— not something you want to happen as you're rushing through a train station or airport. The hard case avoids these problems altogether.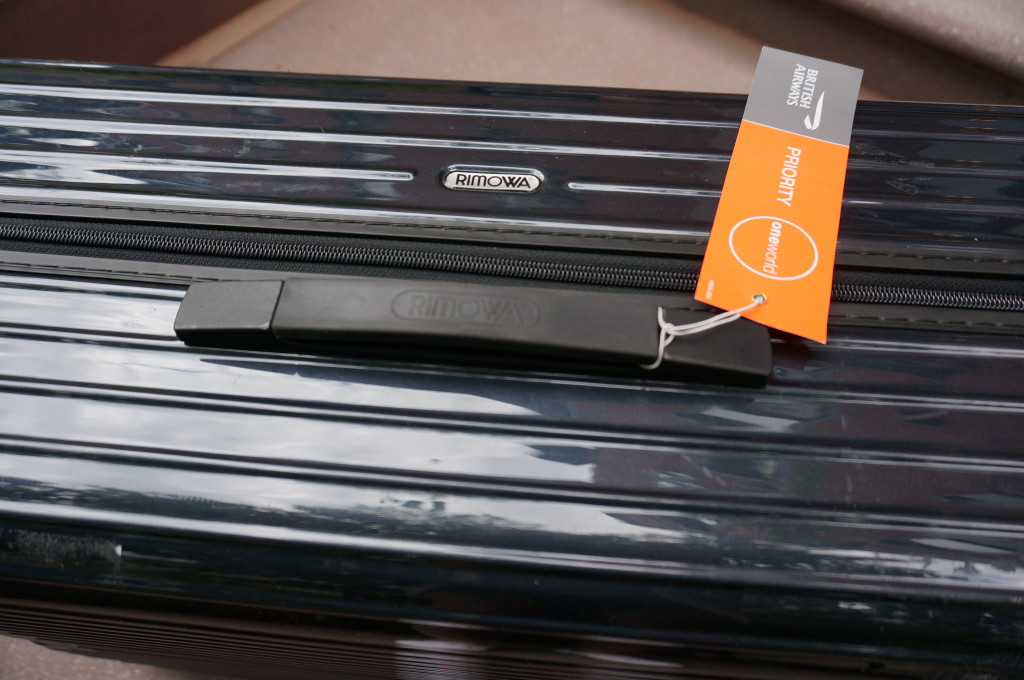 With my prior track record of busted luggage, durability is a huge concern for me. I wasn't sure whether to believe Rimowa's advertising hype– that their luggage, made from an "indestructible" polycarbonate shell, was not only unbreakable but also flexible, able to return to its original shape even after being stomped on by baggage handlers. While I can't really compare Rimowa to all other hard case brands, I can say that so far, so good– my case it scratched up (in that good, "I'm a real traveler" kind of way) but not a single ding or crack.
Clamshell opening versus top opening. The Rimowa Salsa Air opens like a book– this is both good and bad. Bad: I can't put it on a luggage rack (though I could probably stretch it out over two). Good: it keeps my packing much easier and neater. I've come to prefer the clamshell opening, but this is a matter of personal preference.
Price– Somewhat Spendy but Worth it
Depending on the size, a Rimowa Salsa Air can run from $550-$600. More than a Samsonite for sure, but cheaper than other luxury luggage– including other Rimowas (the Salsa Air is the least expensive Rimowa line and IMO the best value). Rimowa is made in Germany and comes with a five-year warranty.
Want your own Rimowa suitcase? Please consider buying any of the Rimowa suitcases (or your preferred lightweight brand) via my Zappos link, and you'll be supporting more souvenir posts! When I researched my own bag, I found that Rimowa is never discounted, so the best deal is to take advantage of Zappos' free free shipping both ways.
Click here to browse Rimowa Luggage on Zappos
or check out the Rimowa Salsa Air – 29 Multiwheel (Navy) Pullman Luggage
Do you have a Rimowa suitcase? Or another suitcase you love that we should know about? Let us know in the comments below!
As always, I pay for my own stuff– including my Rimowa bag, so you can be assured that all opinions are my own. If you enjoyed my review, please consider using my links which are no cost to you but help with the maintenance of running this website. Thank you!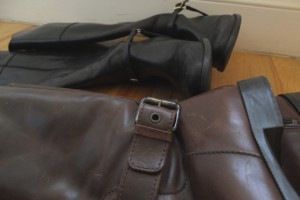 Want some tips on the best women's travel shoes for navigating those cobblestones (tried and tested!)? Check out my other posts, Best Women's Travel Shoes Winter Edition and Best Women's Travel Shoes for Summer.