I am forever seeking out the best, most comfortable but still chic winter travel shoes. For me, the perfect travel shoe isn't single purpose, something you tuck away until it's time to pack your suitcase– it should be the perfect shoe to wear anytime and anywhere. My travel shoes, sneakers and boots need to take me hiking through bamboo forests in Japan, exploring the winding paths of Italian hilltowns, and pounding the pavement on a shopping day in the Marais.
Then back home, my "travel shoes" hit the streets of New York City, hard, every single day. My travel shoes get lost in the Central Park's ramble, scramble rocks along the Hudson, and navigate cobblestones downtown on a night out.
And as if I'm not asking enough from my travel shoes, they have to be cute and photogenic, perfectly Instagrammable.
Why Quality Winter Travel Shoes are the Best Value even if they are Pricier
So instead of running out to get the latest cute shoe trend, I stick to the tried and true winter travel shoes, boots and sneakers– durable for travel and home, comfy and stylish enough that no one will ask me where I'm from (in NYC if people ask you this it means it's obvious you're a tourist).
The other great thing about choosing classic shoes, boots and sneakers for travel is that they don't really go out of style. I always recommend spending on your shoes and saving on the rest of outfit (with the exception of a great coat). Well made winter shoes you can wear year after year don't come cheap– but your feet will thank you if you choose wisely.
Shoe quality (and usually price) is directly proportional to how comfortable you are walking and can impact the overall enjoyment of your trip. This is not really an area to cheap out, especially because if you keep your travel shoes for years you want them to look better with age and not fall apart (the one exception are sneakers, which I replace as needed).
While my last (and insanely popular) travel shoe post goes into extensive detail (read that post here), I wanted to create an update, and list my top travel shoes that I am wearing now, every day, in New York that will make it into my suitcase for my winter trips to Europe this season.
Note: all my links are to Zappos, which is my preferred site to order from for their selection and most importantly their 36o day return policy and free shipping both ways!
Best Stylish Travel Sneakers for Fall and Winter
I have a new favorite sneaker. I've set aside longtime favorite Supergas for a reader's recommendation to try Adidas sneakers for travel.
Before we even get to why I love these sneakers so much, let's first dispel the myth that you can't wear sneakers for travel, that "proper shoes" are somehow more appropriate. While it's definitely true that wearing big puffy Seinfeld-esque sneakers with street clothes looks ridiculous,that's not the case for all sneakers. Simple, pared down low profile sneakers that blend in with your outfit are ideal for travel, and can even look hip. Don't believe me? Step onto any train in Europe and check out the scores of Converse the locals are wearing (I like Converse but don't personally find them as comfy as other sneakers).
I don't have to get into the fact that sneakers are incredibly comfortable, so they're ideal for a long travel day of sightseeing/shopping. Sneakers aren't limited to just jeans or workout gear– I love wearing them with dresses or skirts to make an outfit more casual.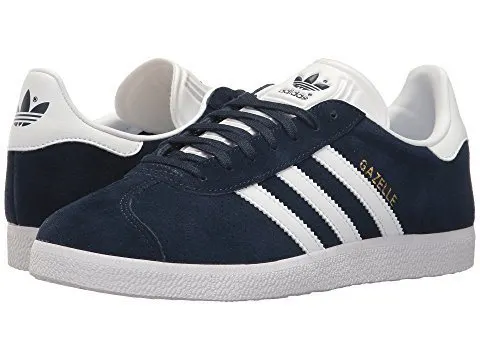 I can't believe it's taken me so long to try these classic Adidas sneakers. I wear them all the time.
If you need more support, these Mephisto sneakers are very popular with my readers and pass muster for blending in. They come in a bunch of colors but I ike the nubuck best.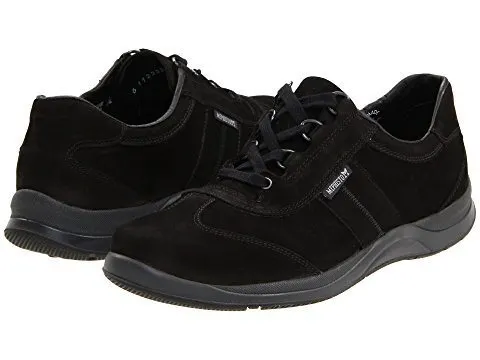 If you need more support, these Mephisto sneakers are very popular with my readers and pass muster for stylishly blending in. They come in a bunch of colors but I like the black nubuck best.
Best Fall and Winter Ankle Boots for Travel (both low and higher heels)
Comfort ankle boots for travel can be tricky. When I looked up this category on Zappos, I saw a lot of questionable options– ankle booties that resembled elf shoes, weird gatherings, buttons and stitching. It's almost like some manufacturers go out of their way add these unflattering details so there is absolutely no mistake that these are in fact comfort boots. But there are some chic, stylish travel ankle boot options hidden among the elf boots.
I'm recommending ankle boots with both low heels and high heels. While it might sound crazy to consider heels as travel shoes, scroll down for my reasons why it might make sense in some cases.
Best and Most Comfortable Low/mid heel Ankle Boots for Travel
As you're probably aware, completely flat ankle boots aren't always the most comfortable– a slight heel (1-2 inch) can be the ideal height. I sifted through the highest-rated best sellers on Zappos and found the cutest comfort ankle boots out there.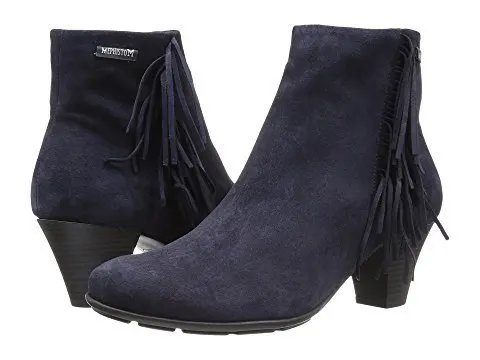 Mephisto nubuck ankle boots. Mephisto is a big reader favorite because their shoes are incredibly well made, waterproof and and supremely comfortable. I love the grey the cute fringe on these ankle boots (also in black and other colors). The slim opening is perfect for making the ankle look slender, and that tread ensure you won't slip on icy winter streets.
I used to wear clogs. A lot. These ankle boots give you the cute look of clogs with the durability of a boot that won't slip off your foot. I'm torn between the leather and suede versions Dansko boots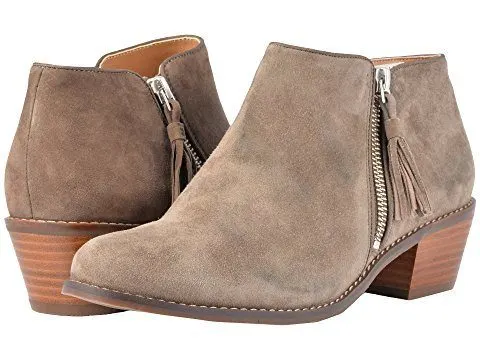 These best seller boots (#1 in comfort boots) are perfect to wear with just about anything. I love the taupe color (also available in black) and am ordering these for my next trip to Europe in December.
Best High Heeled Travel Ankle Boots
If you never wear heels of any kind, feel free to skip over this section. But if you're like me and love the leg lengthening look of heeled booties, it can be hard to wear completely flat shoes and boots for a solid week while on vacation. Especially if I'm going to a chic city like London or Paris and enviously look at the locals wearing their chic heeled booties.
So I've figured out a compromise. If I'm going to be out on my feet for 12 hours sightseeing, with no stops at the hotel, then I am not likely going to wear heels, I'll wear one of my flatter options. But, if I'm going out for an afternoon, out to dinner, or an activity that requires less walking, then I see no reason not to change it up and wear a pair of heeled booties.
That said, I'm not going to wear spindly heels or boots with poor treads. The booties still need to have the support, treads and waterproofness that makes them travel-friendly. Ample cushioning and a platform (so the actual effective heel height is lower than it looks) is also key. Because comfort is so critical when choosing heeled booties for travel, it is absolutely essential to pick high quality boots.
For heeled booties, I absolutely love La Canadienne and have two pairs. While they are known as a "comfort" brand, and hold up to pounding pavements, I love how they lengthen the leg line and work great with jeans, leggings or skirts.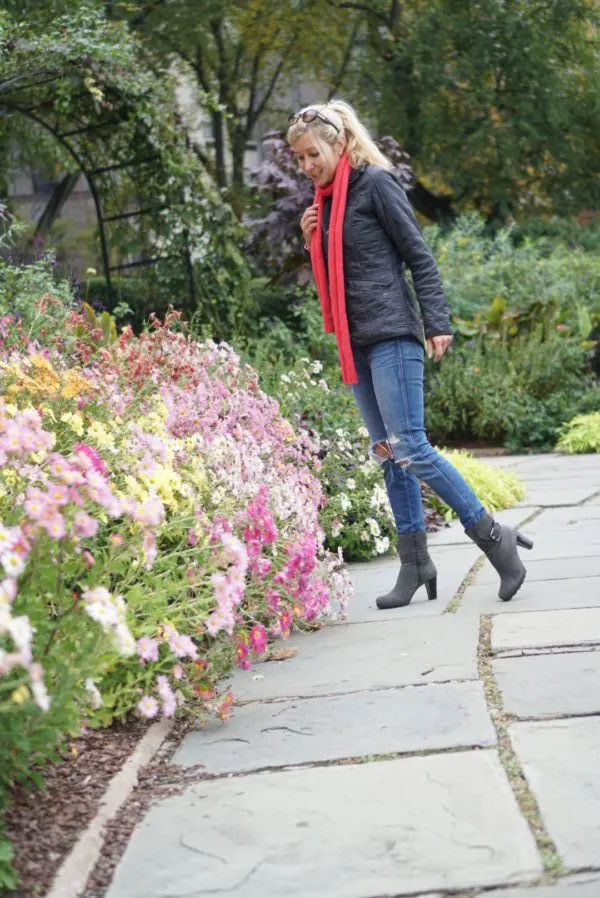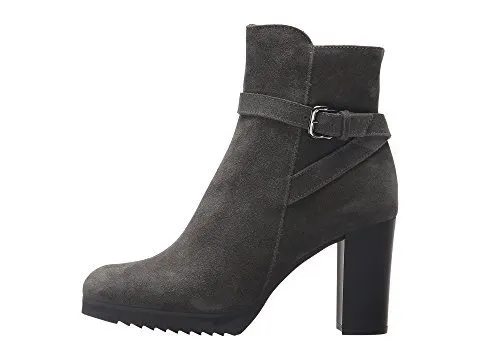 La Canadienne Boots (also available in black)
This is the latest version of my La Canadienne ankle boots. They may seem pricey but I've worn my two pairs for five years going now and love them. This is just one of several heeled options check them out here.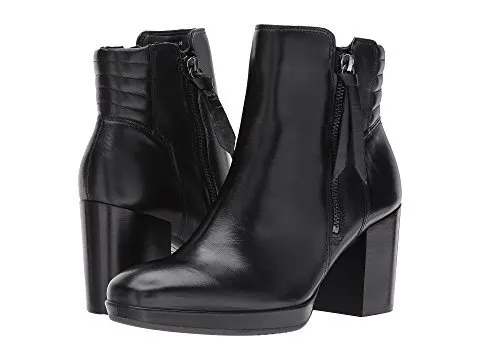 I searched for a less expensive version of my high heeled boot but there was not much out there that was both stylish and comfortable. These Ecco boots. with a built in platform, were the closest I could find.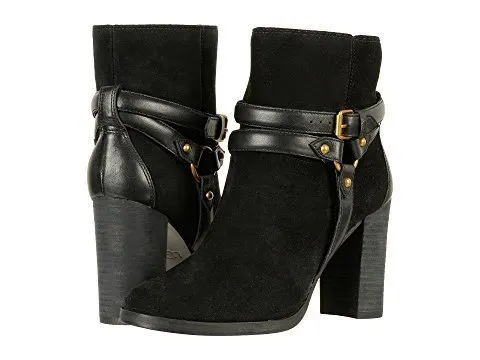 These Ugg boots are another possibility.
Frye Boots for Travel
What I love about Frye boots is that they've been around forever and their classic styles rarely change. Frye boots are so sturdy you could drop a 2×4 on your toe and not even feel it. Oddly, I almost always get compliments on my Frye boots whenever I wear them. While my Frye boots are on the heavier side, they are so versatile, comfortable and sturdy that they are all around a great travel boot.
My boots pictured above are the Veronica Slouch boot, available in several great colors.
The shortie version of my beloved Veronica boots, now on sale in multiple colors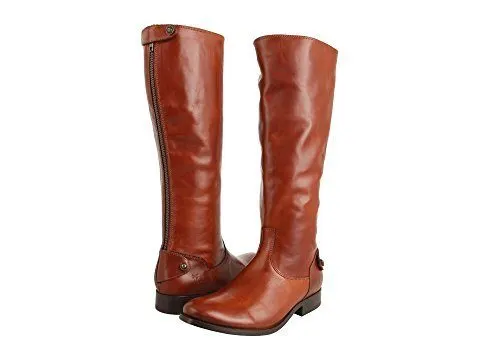 My boots are pull on, but those who prefer a zipper should check out these, the top Frye best sellers, a (multiple colors, now on sale).
Comfortable Over the Knee Boots for Travel
When I walked into my building's lobby with my over the knee boots, the wise cracking doorman asked me if I was a domantrix. Of course he was kidding, but it's funny how these over the knee boots used to be associated with the movie Pretty Woman. Nowadays over the knee boots are very mainstream and no one will give you a second look (except to admire your cute boots). I love over the knee boots for their lengthening effect and most importantly their leg warmth. For travel to cold climes when you're outside much longer than you would be back home, warmth is definitely key. Over the knee boots are great for Instagram photographs too and make any outfit stand out.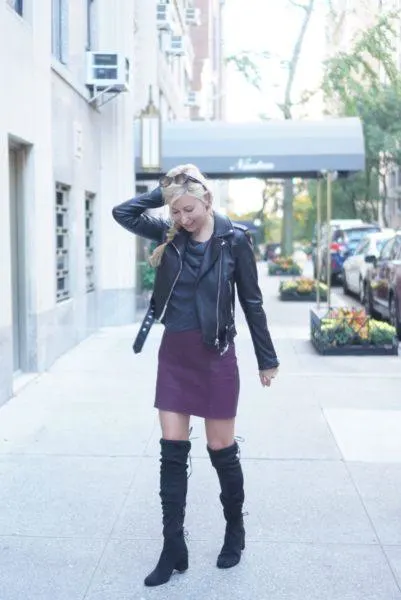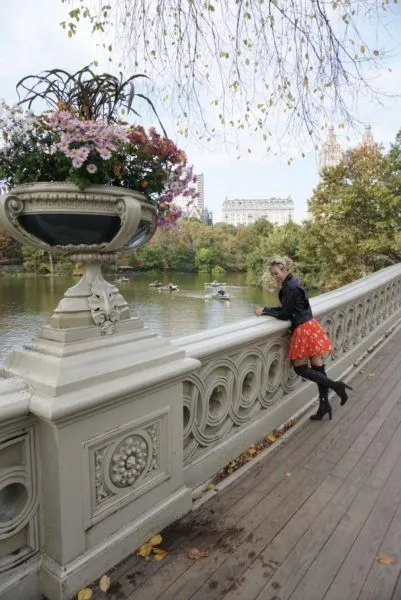 In order of price (and as you might expect, preference!) here are my picks for over the knee boots comfortable enough for travel: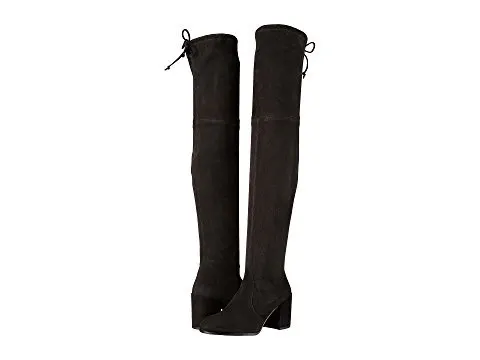 First these Stuart Weitzman boots with the ties are adorable and super chic.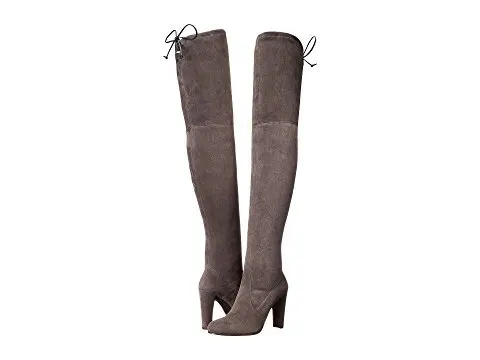 The high heeled version are actually on sale now, grab them while you can (also in black and brown).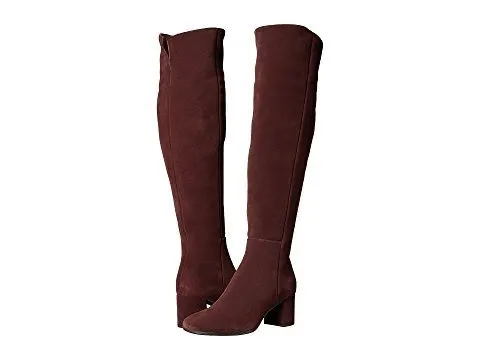 La Candienne amkes a great waterproof suede version (also in black)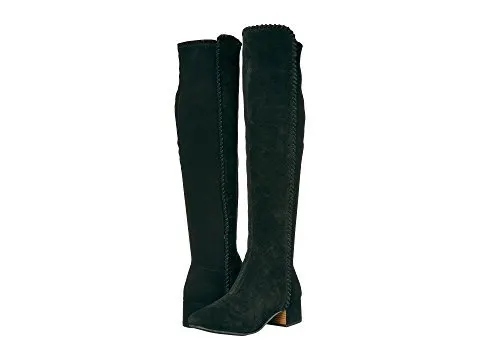 I love the brand Gentle Souls, and these over the knee comfort boots seem like a good mid-range option.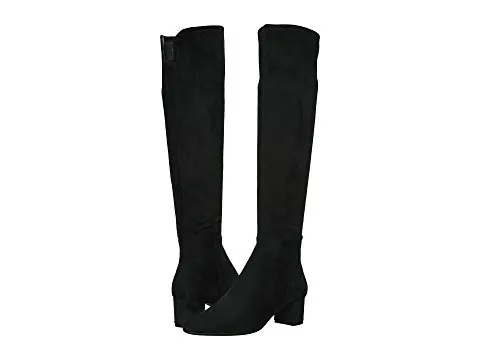 These reasonably priced over the knee boots are a deal.
Best Hiking boots for Travel
While I see plenty of New York city tourists outfitted in full on hiking gear on the subway, as someone who has walked twenty city blocks in stilletos, I can assure you this is overkill. If you are going to wear hiking boots, at least wear them somewhere you could potentially do some hiking so you don't look downright silly. I had the best intentions to hike on my recent day trip to Cold Spring on the Hudson River, but time slipped away and I ended up hiking about five feet to a perfect view point right on the shore. But still, I was glad that I had the option available and that my hiking shoes were cute enough that I didn't feel frumpy wearing them.
I only do "light" hiking, so please ignore my suggestions if you're off to hike the Camino or climb Everest. As the occasional light hiker, comfort and fashion are equally important, as I'll likely be spending time both on a trail or path and in a cute village for lunch or shopping.
My preference (in style, not performance) is a tan boot with that classic hiker boot look over the the sneaker style hiking boots– they just look too bulky and utilitarian for my taste. Add red laces and the hiking boots are Instagram friendly.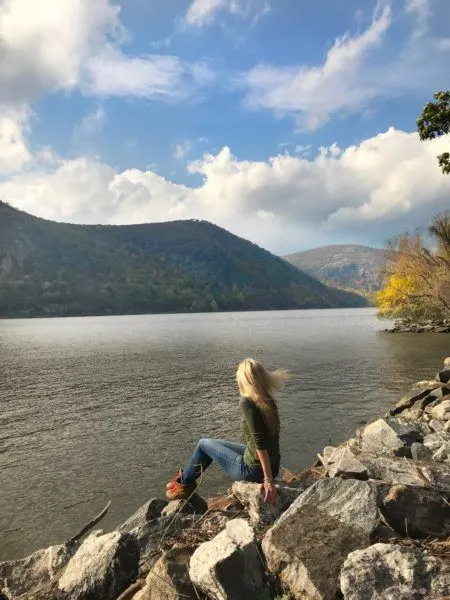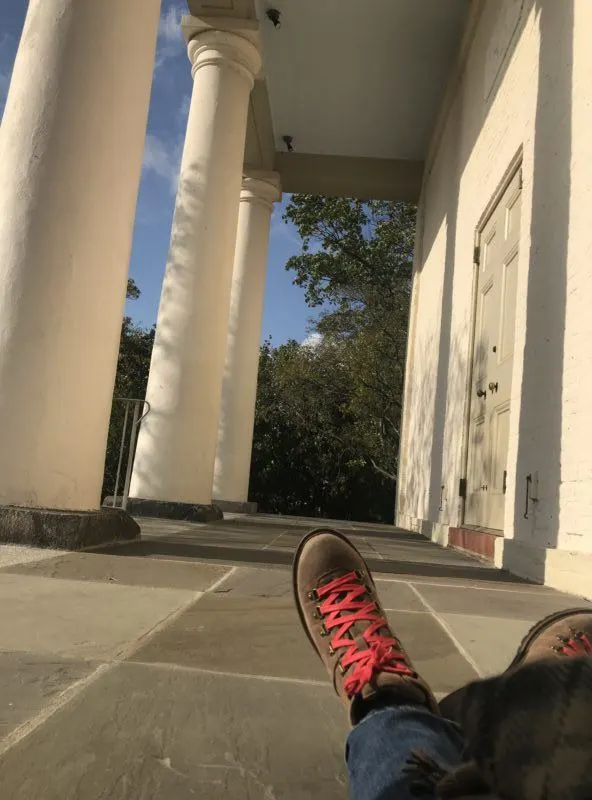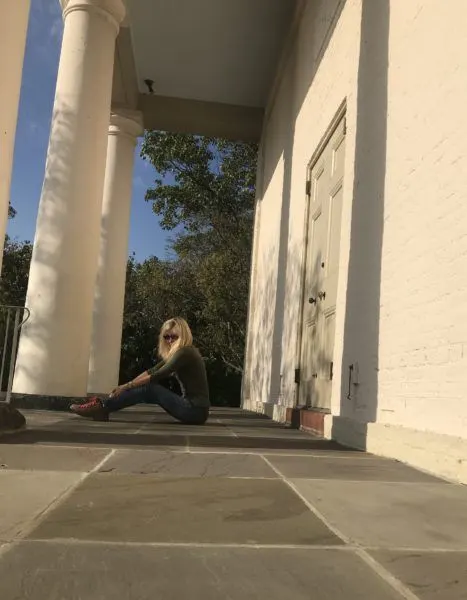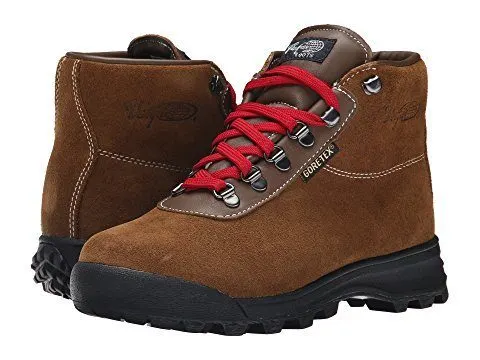 I adore these hiking boots, perfect for travel and on my Christmas wish list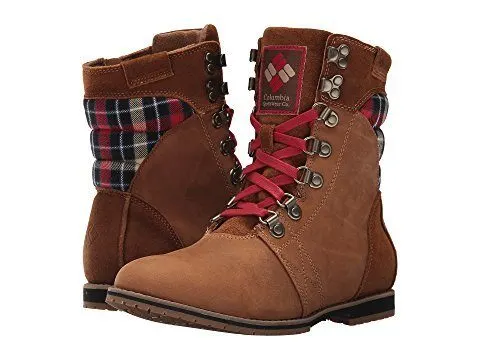 These adorable boots from outfitter Columbia are chic and well made.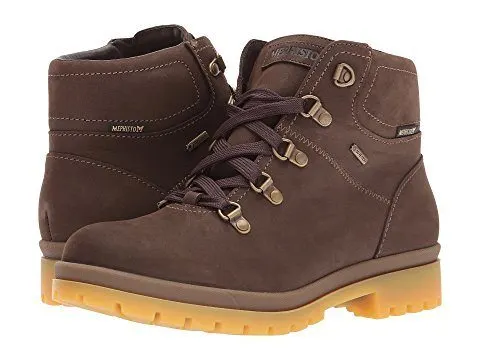 For a splurge option, I adore these Mephisto hiking boots, perfect for travel at home and abroad. Mephisto is known for their high quality footwear and a favorite among my readers, I just haven't had a chance just yet to get a pair and review them.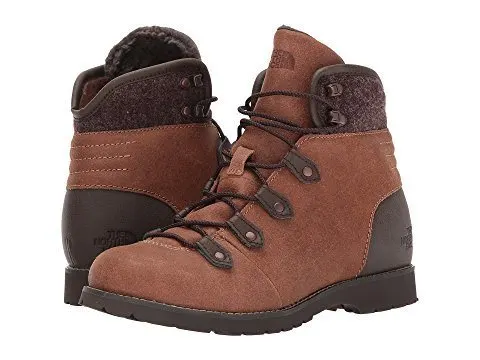 These adorably named "boyfriend boots" from Northface are the bargain pick of the bunch.
Other stylish but comfy Travel shoes for Winter
I looked through other best selling options that were highly rated for comfort and found these shoes that I would actually wear for travel and for home in New York: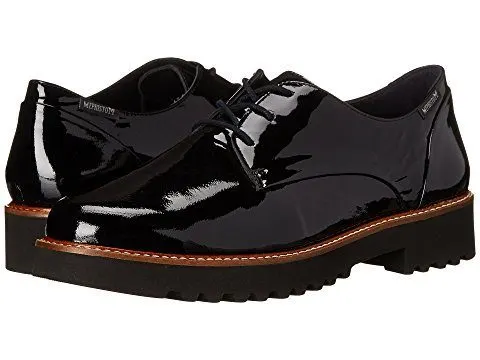 I love everything about these patent oxfors– the lug sole, the shiny and the laces (always more supportive than other shoes as you they conform to your foot better).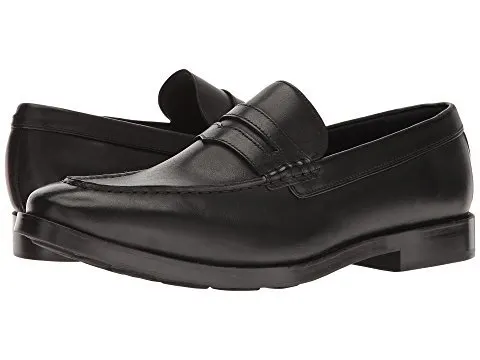 I always buy Cole Haan loafers. These are my current faves.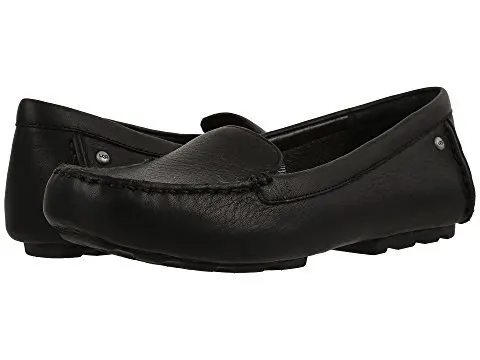 These best selling and top rated Ugg loafers would be perfect to for travel– especially for airports and long plane and train rides where you want an easy to slip on and off shoe.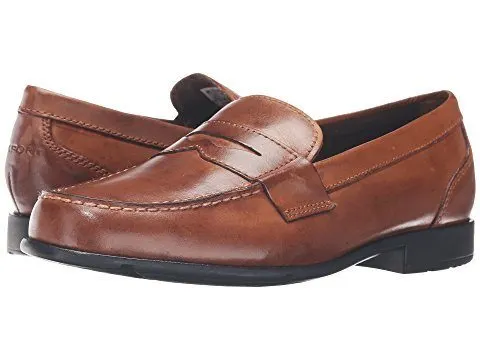 Finally, check out this bargain version here.
What are your favorite Winter travel shoes, sneakers and boots? Share in the comments!
Find this post helpful? At no additional cost to you, support the maintenance of running this website by using our Zappos affiliate links to shop, thank you!