Before I ever set foot in Sweden, I figured I must have learned something about its culture and souvenirs from my many afternoon shopping trips to Ikea. Surely wandering the miles of paths throughout the store, sitting on Swedish designed furniture and noshing in the cafe must have given me a hit of Sweden by osmosis.
It turns out I wasn't completely wrong– along with DIY furniture and storage bins you'll find hints of Swedish design and food culture at Ikea. But it took a frigid trip to Sweden in December to really come to appreciate the Swedish spirit– and find some unique souvenirs and gifts to bring home.
I only had the opportunity to visit Stockholm on my visit to Sweden, so theoretically this could be a list of the best Stockholm souvenirs, as I found all the souvenirs by shopping in the heart of the city.
But fortunately, it's pretty easy to find souvenirs from all over Sweden in Stockholm, so I feel like I saw enough of a cross-section to create a "best of" souvenirs list here. I hope to visit more areas of Sweden in the future and delve deeper into the regional artisan crafts and traditional souvenirs.
Best Unique Souvenirs to Bring Home from Sweden
Here's my list of what to buy on your next trip to Sweden. If you have more ideas, please share in the comments.
1. Dala Horse Souvenir
I'll start with the souvenir that I think of first when I think of Sweden– the wooden Dala Horse (Dalahäst), often used as a colorful accessory in Swedish decor. Although the originals are hand carved and painted in Dalarna, you can find Dala horses in shops all over Stockholm. While known as a symbol for good luck, it does have potentially controversial (and sinister) origins– read my blog post here.
2. Swedish Sami Lapland Jewelry
I absolutely loved the gorgeous Sami jewelry (from the northern Lapland region) and took home a bracelet.
3. Swedish Slotts Mustard
One thing you'll notice if you visit any of the Nordic countries is that hot dogs are a very popular snack. So it's not too surprising that the top hot dog condiment, mustard, will also be a popular food item. Sweden is no exception, with a dizzying offering of mustards at the local supermarket.
When I visited, though this bright yellow tube caught my eye– Slott's original mustard, established in 1919. This grainy and zesty mustard from Skåne in southern Sweden has a nice bite to it, perfect to make the mustard crust on the Swedes' Christmas ham (and for leftover ham sandwiches). (See more Swedish grocery store finds here).
4. Swedish Candy Cane souvenir
I visited Stockholm before Christmas, so I wasn't surprised to see candy cane like sweets sold everywhere. But candy canes (called Polkagris) aren't just for the holidays, they are popular year round.
I found polkagris far tastier than American candy canes, the peppermint is more subtle and the flavor more balanced.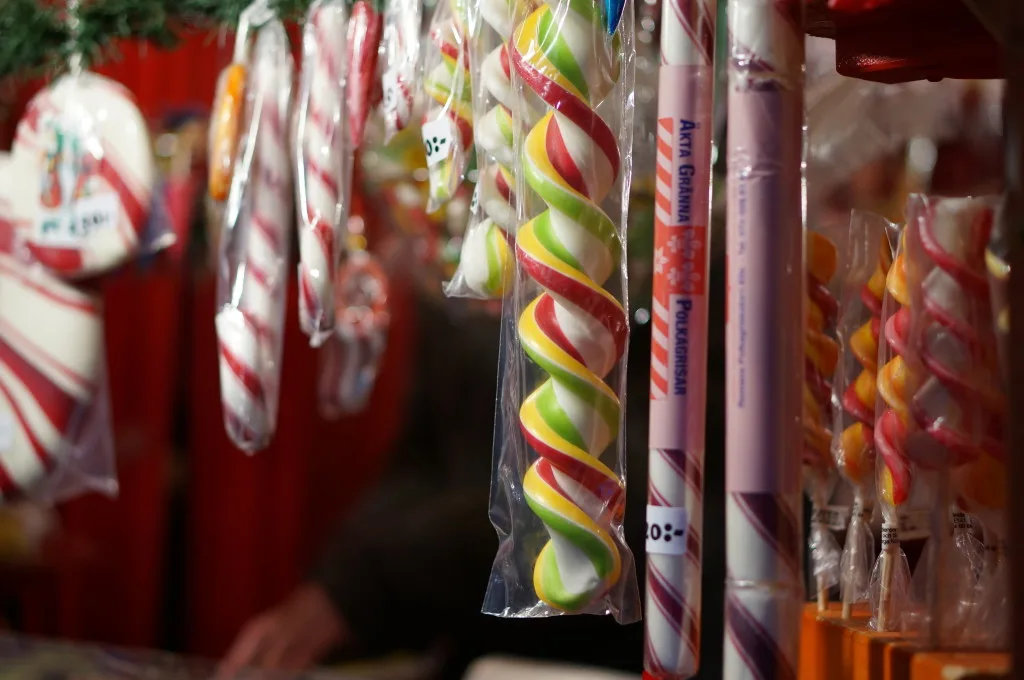 5. Swedish Candlesticks, a Hygge Souvenir
If you're a regular reader of my website, you may have noticed that my selected souvenirs aren't always typical. I try to keep an eye out for unexpected items that get overlooked in those boring "top souvenirs" lists that all list the exact same obvious items.
I wrote all about the Swedish hygge culture (long before anyone even knew what the word meant!) and felt like the beautiful candlesticks I saw absolutely everywhere represented this cozy sentiment well.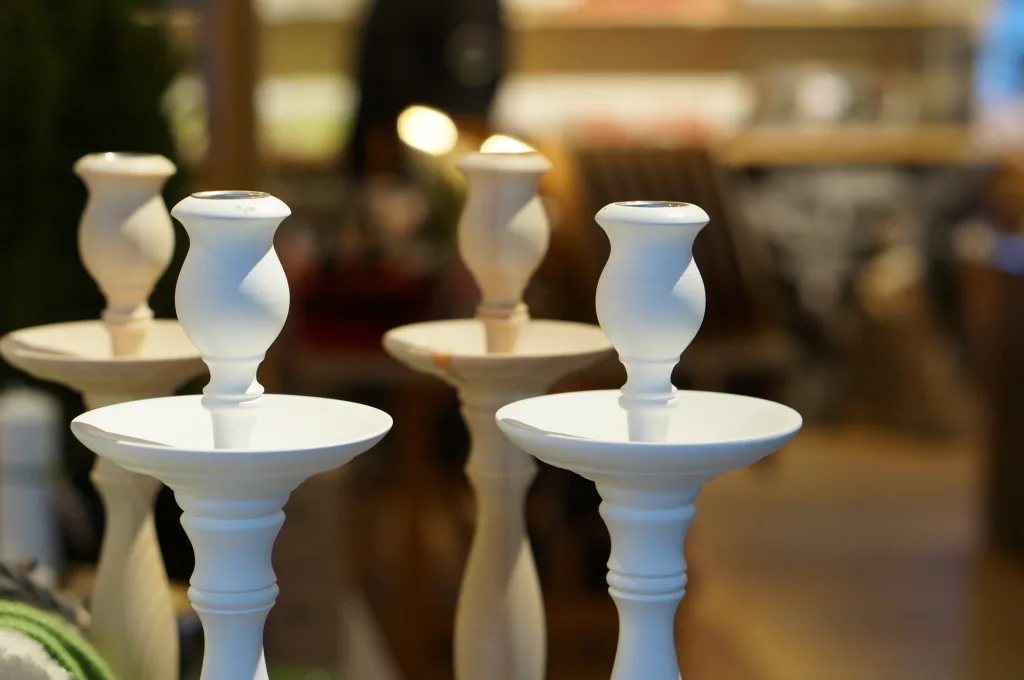 6. Chockladboll Souvenir
These Swedish confectionaries are known as "chokladboll," and are a mash up of oatmeal, sugar, coffee, cocoa, and butter.
7. Smoked Reindeer Meat
I really didn't want to try reindeer (I couldn't get Rudolph out of my head) but it was actually tasty. (Note: customs friendly for my US readers).
8. Swedish Christmas Ornaments
If you happen to be in Sweden for the holiday season, you have to visit the spectacular Christmas markets (check out my posts on the Swedish markets here and here).
Shopping the Swedish markets is one of my favorite memories. I always think of Germany as home to everything Christmas-y so I was surprised at how gorgeous and beautifully made the Swedish Christmas ornaments were.

9. Swedish Glog
While at the holiday markets, you'll see stands for warm glog (tasty and fun to say). I loved the where-the-wild-things-are take home bottles as souvenirs.
10. Knäckebröd (Swedish Crisp Bread Souvenir)
Crisp bread, a flat and dry cracker made mostly of rye flour, is popular throughout all the Nordic countries (Denmark, Norway, Finland). Crisp bread was first baked in Sweden in 500 A.D. and for most of its history was considered a poor man's bread.
In modern times, crisp bread, with its high fiber content, has enjoyed a renewed interest from the health food crowd.
Although you'll find many crisp breads back home, the variety on offer in Sweden is astounding. They make a great Swedish souvenir because they keep forever and can be eaten with pretty much anything (cheese is my favorite topping).
11. Swedish Silver Jewelry Souvenir
Silver is a traditional (and affordable) metal used in Swedish jewelery design. I shopped for a gift for myself and brought home this silver ring designed with traditional Swedish heart (about $60 US).
12. Lovikka Mittens Souvenir
I saw adorable mittens all over Stockholm but didn't realize they were a bona fide Swedish souvenir until after I got home. These signature mittens are made in Lovikka in the region of Norrbotten, and generally have cute tassels on the cuff.
13. Carved Wooden Utensils
I saw lots of beautifully designed wooden kitchen utensils. This is an easy souvenir to pick up for those who think they won't use their souvenirs back home.
14. Vasa Replica Ship Souvenir
After gazing at the formidable Vasa ship, ship lovers may be tempted by one of the Vasa shop's handmade ship models– pricey, but beautifully made. No room for a delicate model ship? Take home a pack-friendly hand-embroidered Vasa ship ornament like I did.

15. Brushes
To be honest, I'm not sure if brushes are a "thing" in Sweden. I can tell you I saw beautiful handmade brushes of every type in handicraft stores, so I suspect they must be. While not exactly glamorous, I can't think of a more useful souvenir than a well made dustbin brush.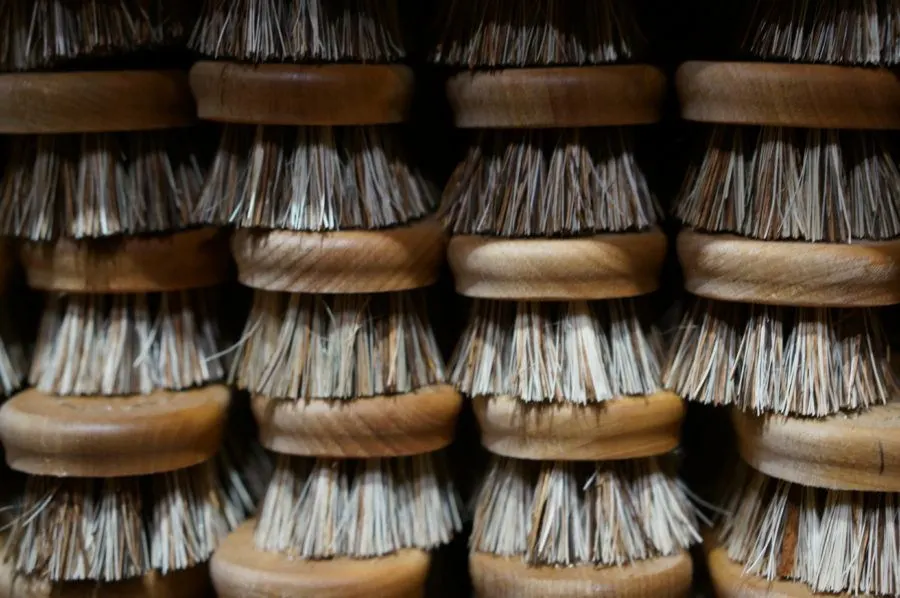 16. Wool Sweaters and accessories Souvenirs
Like most chilly nordic countries, Sweden excels when it comes to woolen goods. Look for colorful sweaters, scarves and blankets with traditional folklore designs.
17. Dishtowels
18. Salty Swedish Black Licorice
Love it or hate it (I hate it, it still hasn't grown on me) Nordic black licorice is a thing. Although as I am personally not a fan I'm not sure how Swedish licorice differs from Norwegian or Icelandic. But I can assure you that licorice fanatics will appreciate a gift of this very distinct licorice.
19. Swedish Version of Nutella
While Nutella– the hazelnut spread most of us are familiar with in the US– is Italian, I find that most European countries have their own version of this tasty hazelnut spread.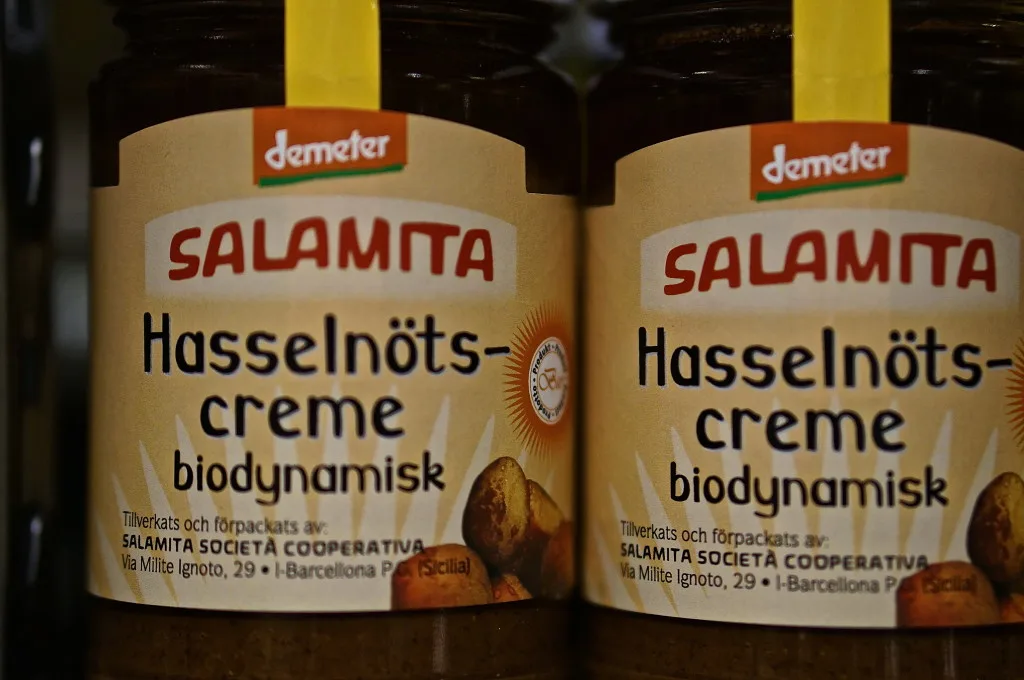 20. Pepparkakor (Ginger Biscuit Cookies)

Swedish Thins ("Pepparkakor" in Swedish) are known all over the world for their delicate crispness.
A wonderful mixture of spices – cinnamon, ginger and cloves – these ginger biscuits are very popular at Christmas but can be enjoyed all year-round just as well, paired with cheese and fruit, or just taken with a cup of coffee or a glass of cold milk.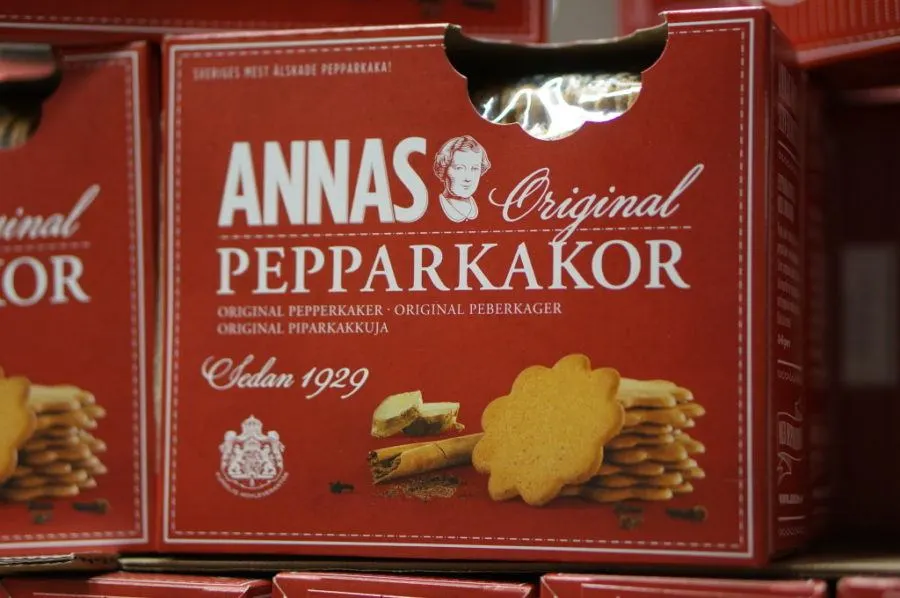 21. Falsterbotofflor (Swedish Clogs Souvenir)
Swedish clogs are unlike Dutch clogs, as instead of an all wood design, they have leather uppers and wood soles. They originate from Flasterbo, but can be found all over Sweden.
You can find traditional clogs that are handmade and handpainted with classic Swedish designs. Or you can go for a modern version like those made by Hasbeens (easier to wear without looking costume-y).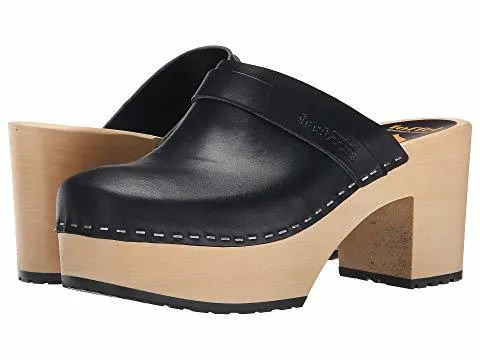 22. Swedish Green Princess Cake
I wrote about delicious Princess cake here! Princess cake (prinsesstårta in Swedish) is a traditional Swedish layer cake, first made in the 1930's. The base is a sponge cake, with alternating layers of jam, custard and whipped cream, then topped with a striking green marzipan dome and a rose bud.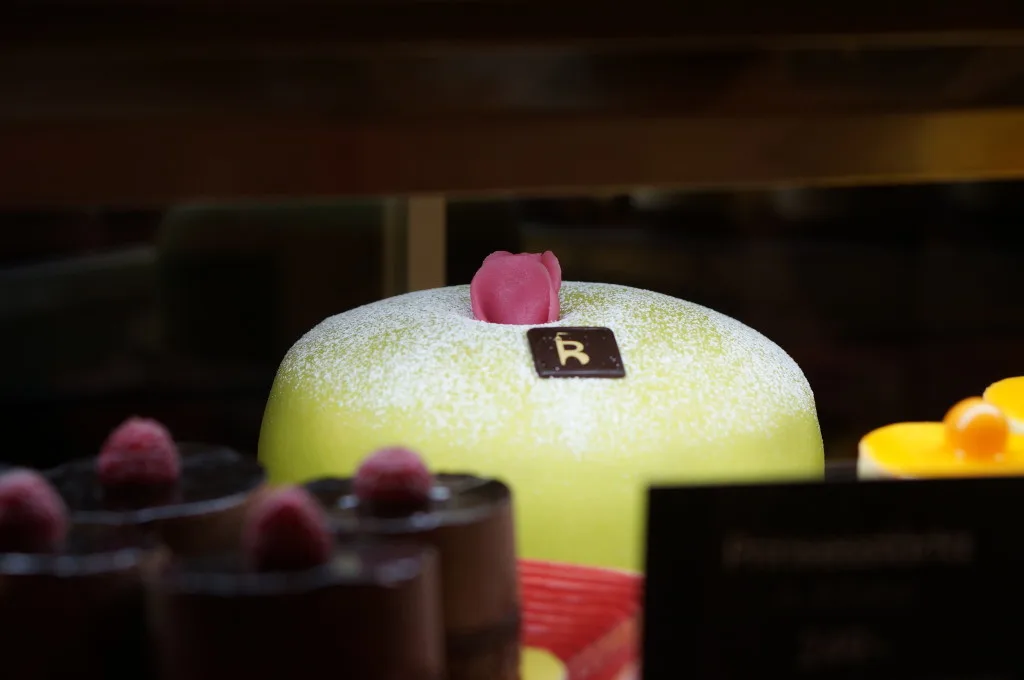 Ligonberry jam
23. Swedish Meatballs
Swedish meatballs are different from the Italian style meatballs most of us are used to. Instead of a blend of three cuts of meats (pork, veal and beef), Swedish meatballs are generally a 50/50 mix of beef and pork.
Swedish meatballs are also diminutive when compared with their gargantuan counterparts and easily distinguished by their seasonings (spices like allspice and nutmeg) and creamy sauce. Top them off with some lingonberry jam (see next entry below) and you've got a yummy souvenir.
While I recommend making your own Swedish meatballs with an authentic souvenir recipe, it is possible (if your customs rules allow it) to bring home ready-made Swedish meatballs. I saw both frozen and canned versions in the supermarket but cannot personally vouch for the flavor.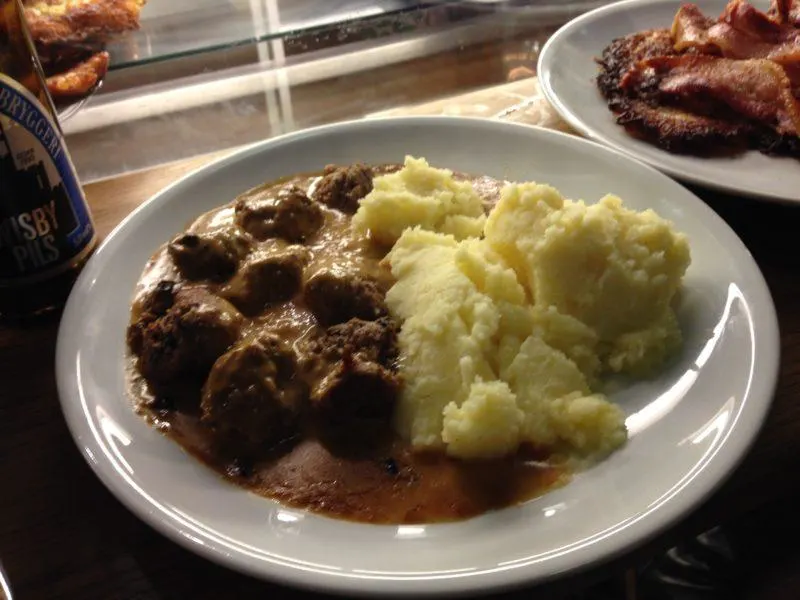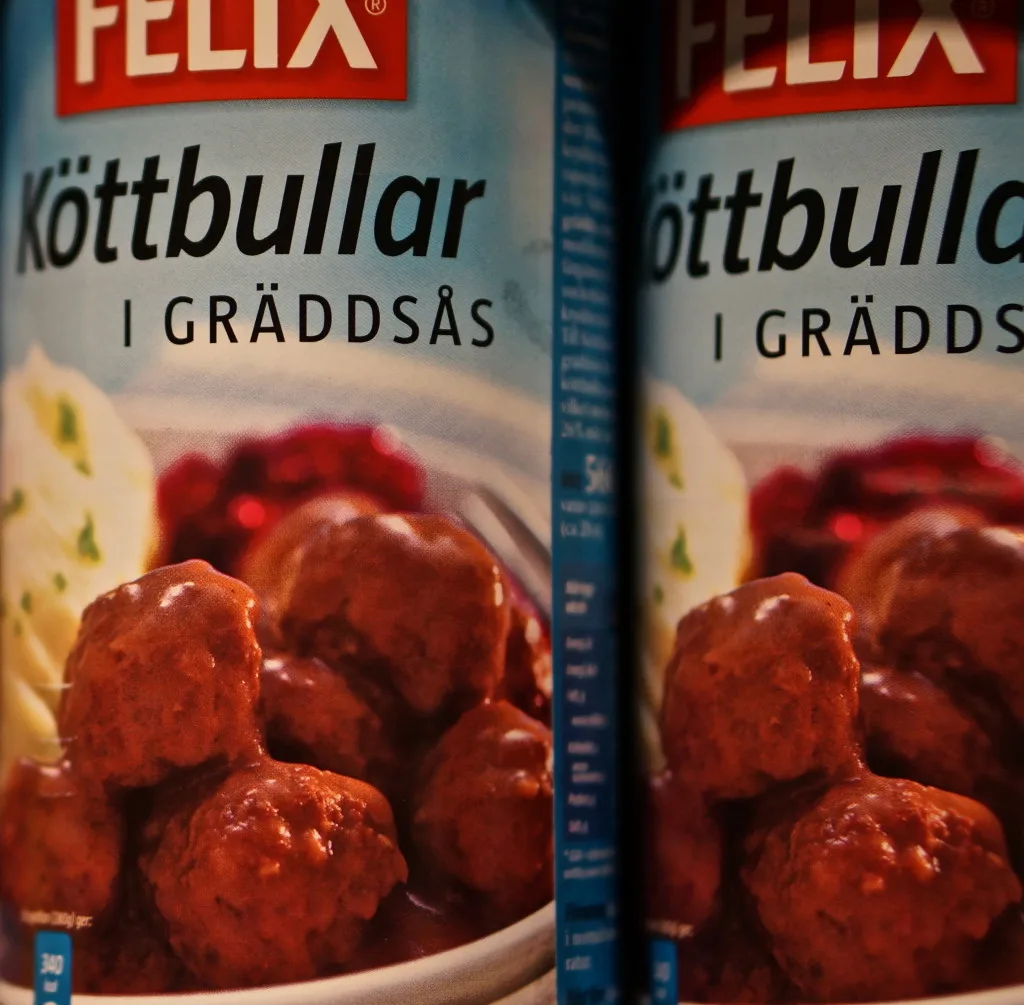 24. Lingonberry Jam
Lingonberries, also known as "mountain cranberries" grow in the Swedish forests. They match perfectly with classic Swedish dishes like meatballs and potato cakes.
25. Surströmming (Fermented Herring)
Fermented herring comes in easy to transport cans and is customs friendly. But it also is known for its strong smell and flavor, so taste test at your peril.
What's your favorite Swedish souvenir? Did we miss anything here? Tell us in the comments!