Souvenir shopping in Vienna, Austria is a delight. These days, shopping in most European cities has been globalized to the point that the city's shops have no identity and you feel like you could be anywhere in the world. But in Vienna, Austrian traditions– and unique shops that hold true to these traditions– remain strong.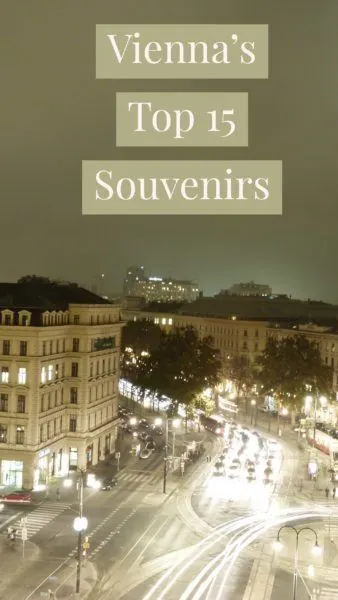 That means you'll still find locally crafted Austrian goods, long-standing street markets and traditional sweets made the old fashioned way. Edelweiss-covered hills, dirndls and lederhosen, aren't just the stuff of movies– in Vienna you can still experience it all and bring home the souvenir.
And it helps that the city is compact and easy to navigate. You don't have to go out of your way to shop in Vienna, the city's lovely winding streets can be strolled and shopped in between sightseeing and cafe hopping.
Slightly farther afield, you'll find more diverse souvenirs in some of Vienna's eclectic neighborhoods. If you come during the holiday season you'll have the added bonus of exploring some of Europe's most amazing Christmas markets.
For all these reasons (and their cakes!) I seem to skip opportunities to visit new European cities, and instead keep coming back to Vienna. Over my many visits, I have accumulated a small stash of souvenirs, here are some of my favorites.
1. Sacher Torte Souvenir
For me, the souvenir that most represents Vienna is the classic Sacher Torte. I'm biased because the sacher torte is my favorite cake in the world– chocolate layers with a hint of apricot jam, it's best experienced with a giant dollop of cream.
You might find sacher torte outside of Austria, but it never quite tastes the same. To read more about my favorite Viennese cafes for cake, check out my post here.
While you can buy an entire sacher torte cake to bring home, I always pick up the small, individual serving cakes.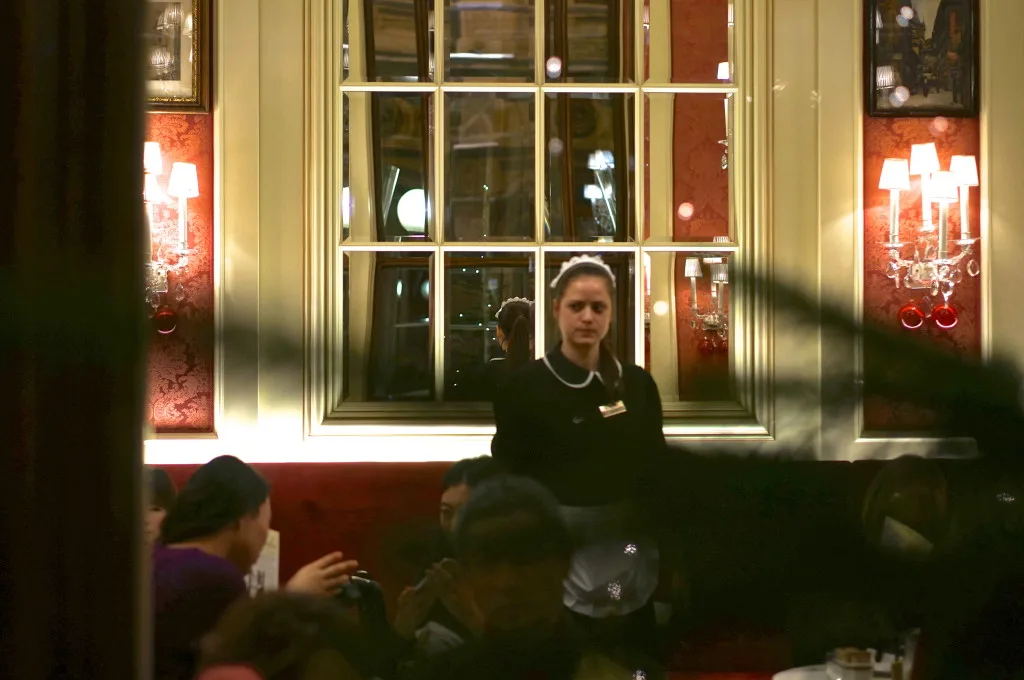 2. Vienna Imperial Torte Souvenir
While Sacher torte is perhaps the best known cake out of Austria, it's far from the only cake. While there are dozens and dozens of Austrian cakes to sample, my second favorite cake comes from the gorgeous Hotel Imperial (where I also stayed on a prior trip).
The hotel put their signature mini imperial tortes on our pillow at night so I quickly developed an addiction for these delicious cakes.
The Imperial Torte is packaged in compact cubes, perfect for snacking or gifting. I picked up a two pack in a fancy wooden box.
3. Edelweiss Inspired Souvenir
I love the Sound of Music and before I knew anything else about Austria, I knew that edelweiss "bloom and grow forever." So naturally I was obsessed with finding a suitable eidelweiss souvenir on my first visit to Austria.
While I somehow assumed that edelweiss themed souvenirs would be everywhere, this was not really the case. But I did manage to find some fun edelweiss jewelery and embroidered socks.
4. Traditional Austrian Clothing: Loden Coats and Dirndls
Unless you're looking for a Halloween or Octoberfest costume, it probably doesn't make sense to buy a dirndl in Vienna. But most tourists don't realize that traditional Viennese clothing is more than lederhosen and dirndls.
The classic green Loden coat, for example, never goes out of style. Viennese hats are also quite stunning. While classic Austrian sweaters and jackets were a little conservative for my everyday wear, they were all beautifully made and would suit someone with more traditional tastes.
The best place to shop for high quality, tasteful traditional clothing souvenirs is Loden-Plankl.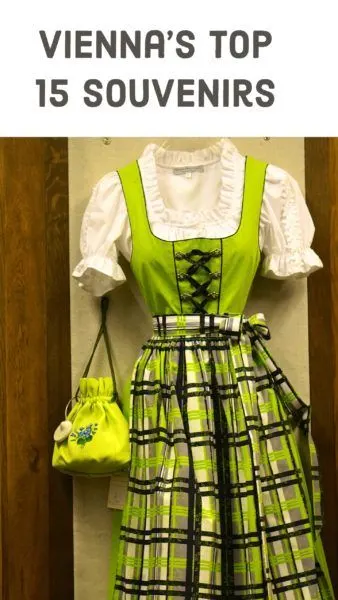 5. Equestrian Souvenirs from Vienna's Spanish Riding School
Vienna is the location of the famed Spanish riding school where the gorgeous Lipizzaner Stallions perform. The performance schedule is limited so it might be tough to see a performance if you're not there on the right day.
But you can probably fit in a practice session and still see plenty of horses (tours of the facility are also available). To memorialize your visit, visit the Spanish Riding School's gift shop for an equestrian-themed souvenir.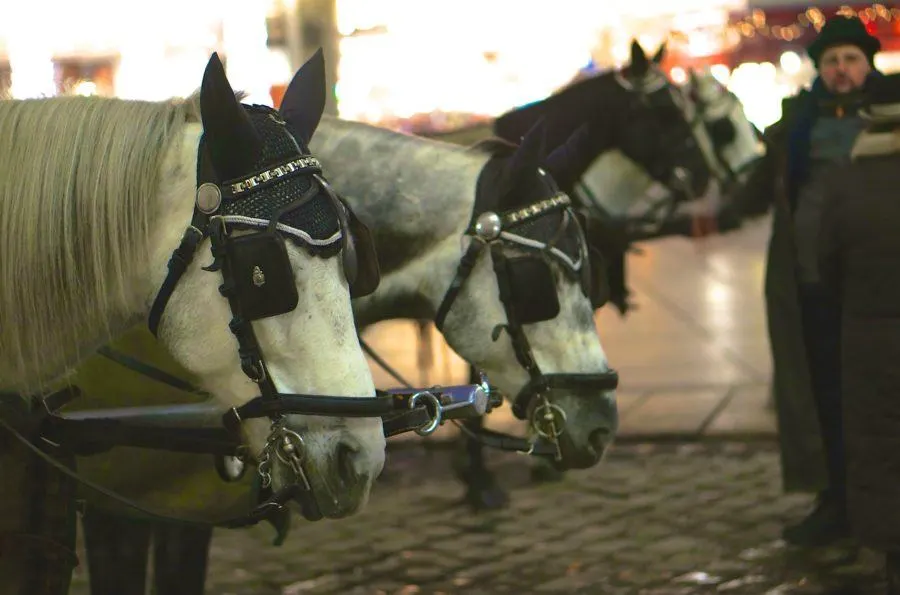 6. Tarragon Mustard Souvenir
I wrote an entire post on visiting an Austrian supermarket, read about it here. Of all my Austrian supermarket finds, I think the most interesting one was the Tarragon mustard. For whatever reason (maybe it's all the brats requiring condiments) Austrians seem to do mustards really well.
And the tarragon flavor is not something I'd seen anywhere else (a local shopping the aisle recommend it to me). I loved it and would definitely restock on my next visit.
7. Mozart Balls Souvenirs
While you can only find the original Furst Mozart balls in Salzburg, you'll find the copycat versions everywhere else in Austria– at gift shops, train stations, the airport, and of course at the supermarket.
What exactly is a Mozart ball? Conveniently, a visual is provided right on the packaging. A green pistachio, marzipan core is covered with layers of nougat and chocolate, then wrapped up in shiny foil featuring Mozart's portrait.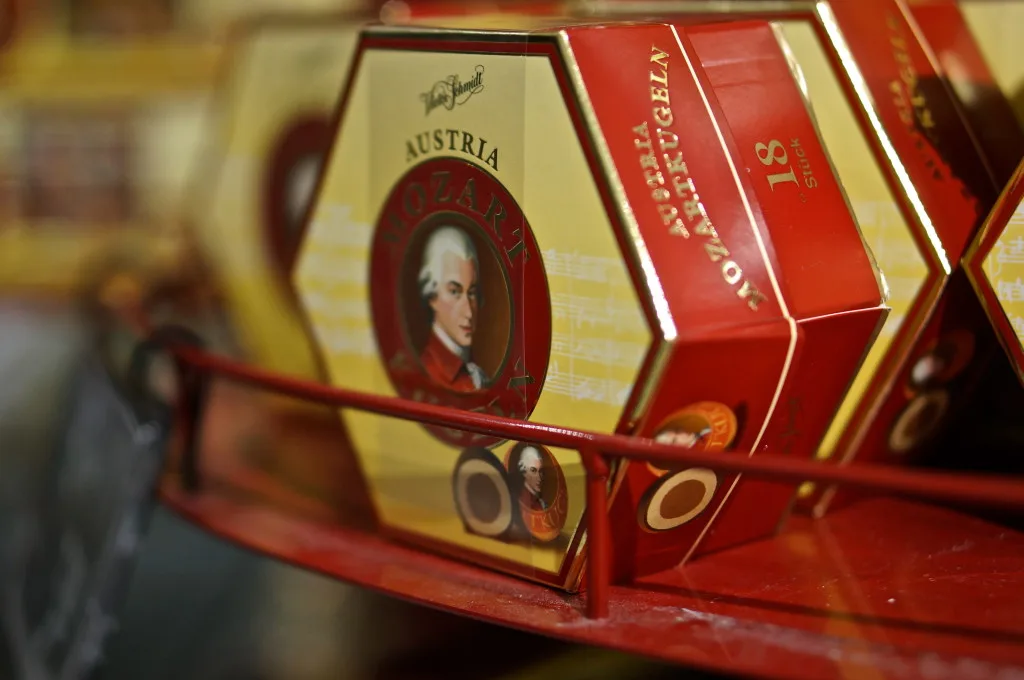 8. Austrian Kitsch Souvenirs in Vienna
While Vienna holds true to traditions, it also has a lighter side. I found a great shop, Kettner (read about it in my post here), that stocks tongue-in-cheek examples of classic "Austrian" motifs, like stag-covered ties and flasks, tee shirts and slippers emblazoned with clever German phrases and wood carvings featuring contemplative Austrian huntsmen.
It's a fun shop to explore no matter what your budget– you'll find items ranging from an inexpensive, kitschy belt-buckle to a pricey, expertly made hunting jacket.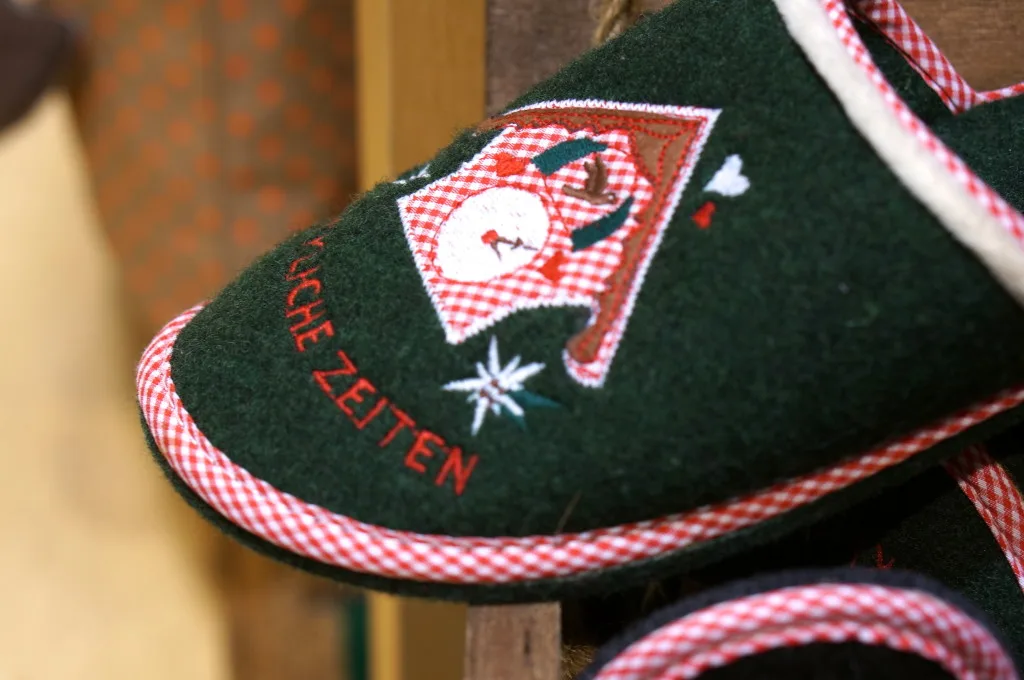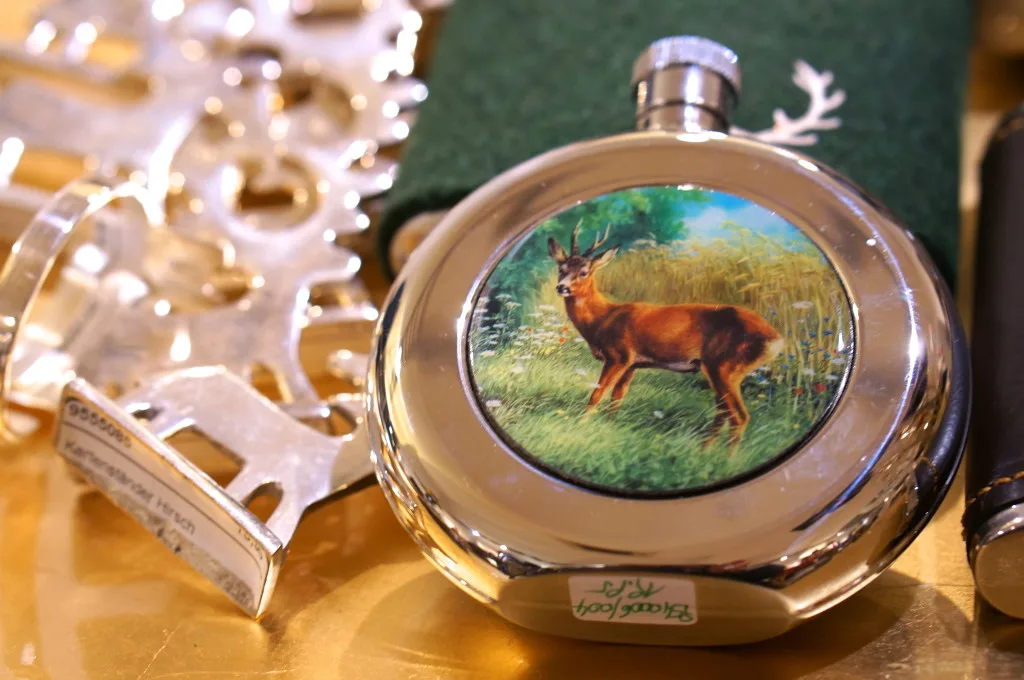 9. Local Austrian Schnapps Souvenir
If you associate schnapps with the cheap peppermint stuff you may have drunk at college parties, you haven't tried real Austrian Schnapps. Schnapps are a type of brandy made with fruit picked at the height of the season, often made in small batches by artisanal producers.
Visit a local liquor shop and ask for unique flavors of schnapps not exported outside of Austria.
10. Manner Cookies Souvenir
I love Manner cookies so much that I wrote an entire post on them here. Back in 1898 Josef Manner, outraged that the average Austrian citizen could not afford to buy chocolate, came up with the brilliant motto "chocolate for everyone" and created Manner Original Neapolitan Wafers.
To ensure everyone could afford to buy a cookie, Manner originally sold them individually. The wafer cookies have followed the same basic recipe for over a hundred years, sandwiching a luscious hazelnut-chocolate cream filling in five layers of crispy, paper-thin wafers.
There are freestanding stores in both Vienna and conveniently at the airport.
11. Bespoke Men's Clothing
While other European cities have slowly replaced all their local craftsmen with high street retailers, Vienna has managed to forsake passing fads and hold onto its bespoke men's stores.
This commitment to tradition is evident on the streets of Vienna– where even a casually dressed man will look just a little more pulled together than some of his European counterparts. Vienna is a great city for men looking to bring home a stylish souvenir.
12. A Viennese Antique for a one of a kind Souvenir
The antiques district in Vienna is incredibly fun to shop (or just window shop). The antiques are gorgeous and the jewelry especially is a standout.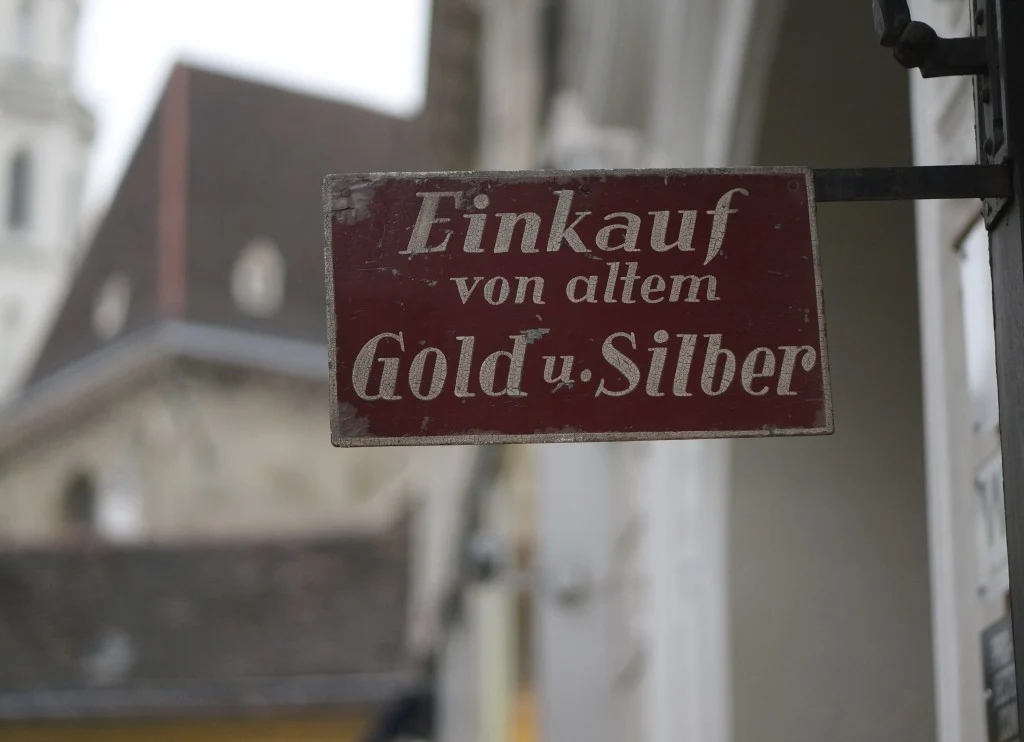 13. Souvenirs from Viennese Christmas Markets
If you visit Vienna in late November through the Christmas holidays, you've hit the jackpot. I have an obsession with Vienna's many Christmas market snd hacve written extensively on them.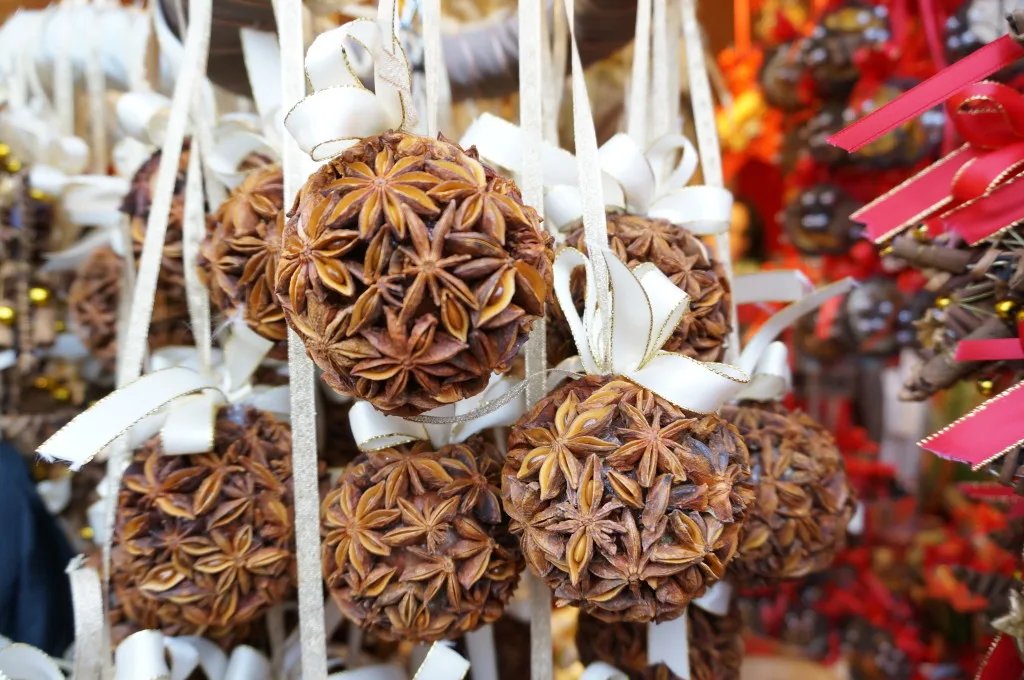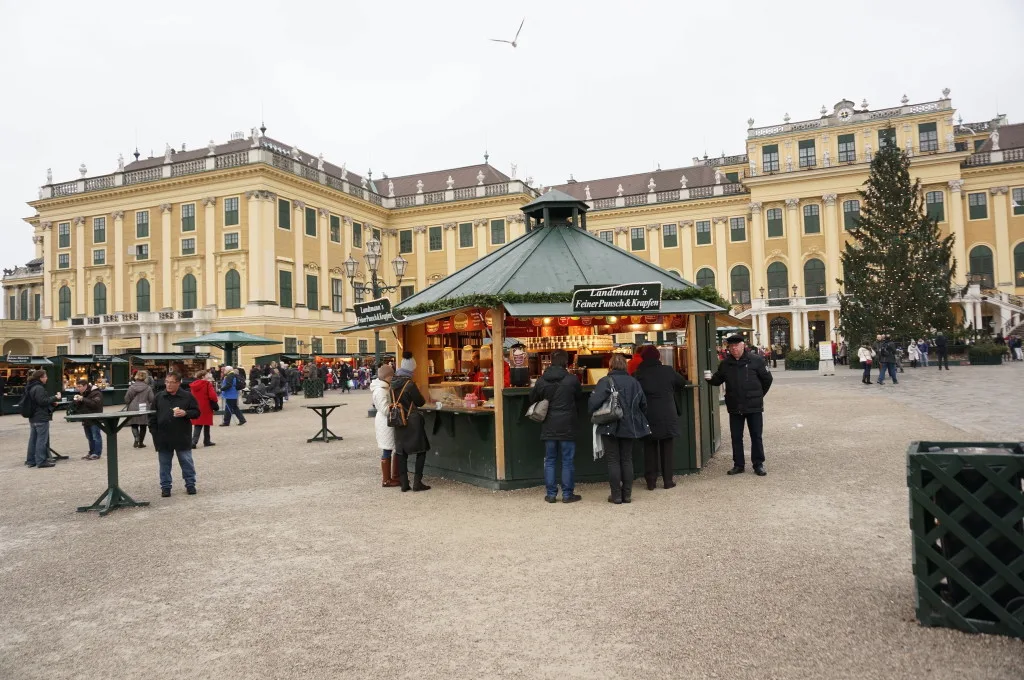 14. Vintage Souvenirs and Shopping in Spittelberg
If antiquing is too spendy for your budget, head to the cool indie neighborhood of Spittelberg for more affordable options. In Spittelberg, small indie boutiques and vintage shops reign.
Spittelberg is in Vienna's 7th district, just outside the ringstrasse. It's often called a "village in the city" for its elegant Biedermeier styled buildings, romantic cobblestone alleys and neighborhood feel.
Spittelberg an easy walk from the center but if temperatures dip you can also hop on the u-bahn (get off at the Volkstheater station).
15. A Vienna Souvenir for your Dog
One quirky thing I noticed about Vienna was how beautiful and well-behaved all the dogs were (I wrote a post about it here!). In Vienna dogs are permitted in many restaurants and bars and it only adds to the atmosphere.
In Vienna, these well taken care of dogs have great shopping options– I loved the locally made collars at this Viennese pet boutique.
Have you been to Vienna? What are your favorite souvenirs?
Pin it!