With only 36 hours to spare (most of them jet lagged) I wondered if it was even possible to get a feel for Oslo, much less find some interesting souvenirs to bring home. Fortunately, because Oslo is so compact and has such great public transport, it's not only possible but downright easy to see and shop this charming city on a short visit.
Although I didn't have much time on my hands, I still managed to accomplish a lot– in between seeing the sites and enjoying some traditional Nordic cuisine, I shopped along Oslo's main historic district, strolled an indie neighborhood, and checked out a few museums (and their gift shops). I even had time to relax and take in some of Oslo's coffee culture.
Shopping Oslo's Historic District
Oslo's gorgeous downtown historic district is lined with colorful buildings, shops and restaurants. Like any high street around the world, there are plenty of international chains here. But look more closely and you'll find some interesting only-in-Norway shops that haven't hit the US yet.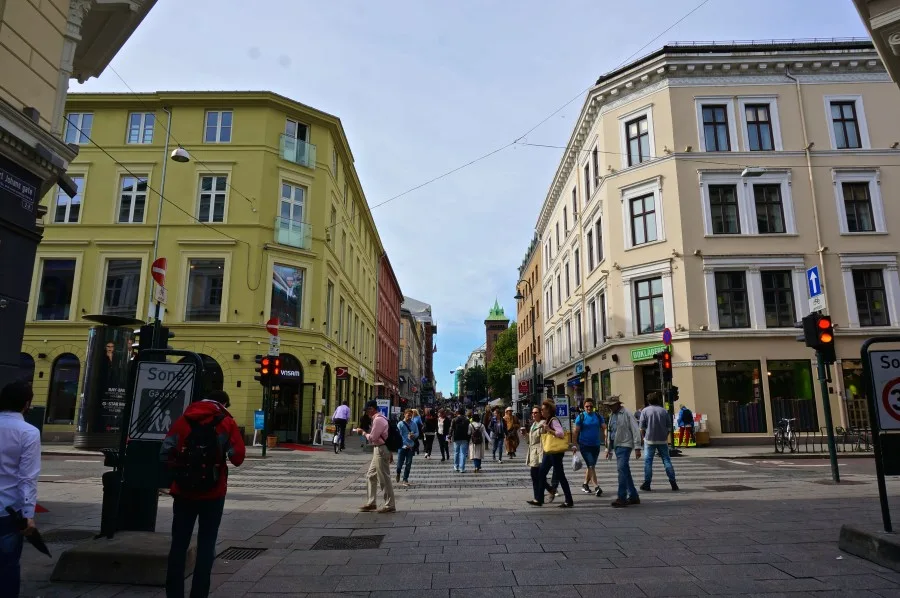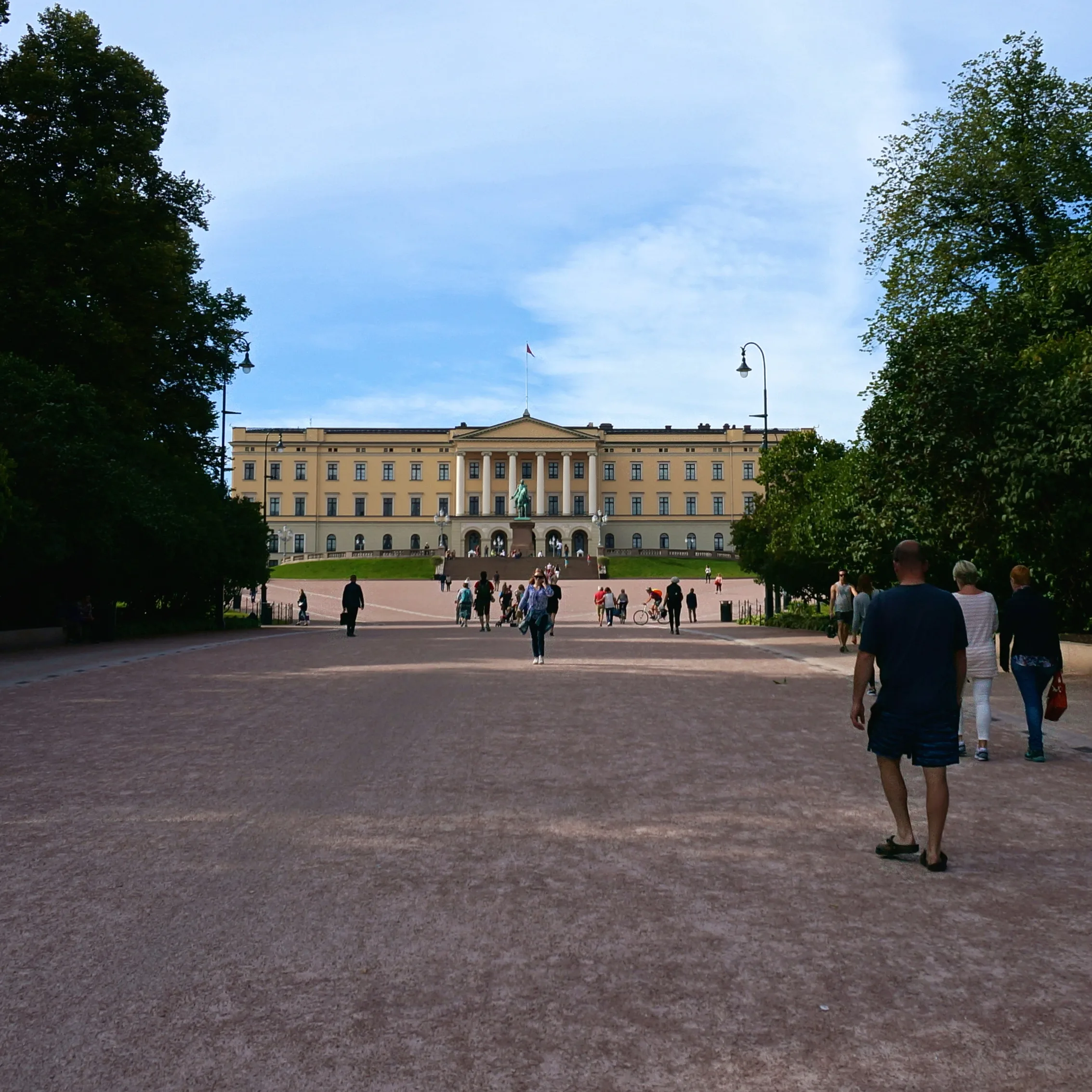 Den Norske Husfliden
Sortorvet 9, (GlasMagasinet), Oslo. Note: the address was a little confusing– this store is actually in a sort of mall– head down the escalator to find Husfliden.
After much research, all signs pointed to Den Norske Husfliden as the place in Oslo to shop for interesting and useful Norwegian souvenirs and handicrafts. From giant rolling pins to handmade trolls and traditional Norwegian folk costumes, you'll find it all here. This is where I bought my hand carved troll (read all about my troll's adventures here).
Dale of Norway
Karl Johansgate 45, Oslo
Dale of Norway has been making their gorgeous sweaters with traditional designs and modern fits for over a century. I have already written about my love for Dale of Norway knitwear– check out my post about my visit to their factory in Dale, Norway. If you can't make it to Dale, Dale of Norway has a beautiful new store right in Oslo's main shopping area, carrying a well-stocked selection of their merchandise.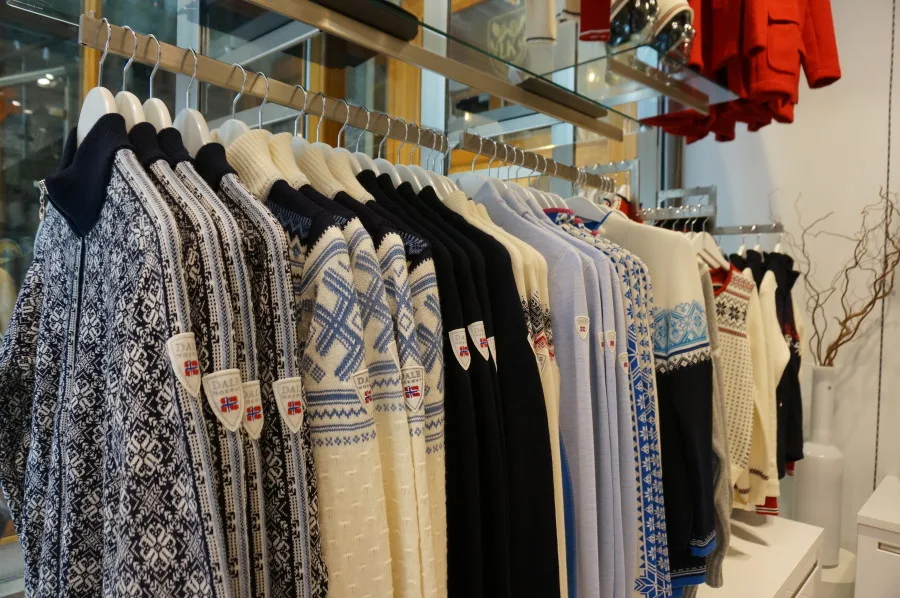 Moods of Norway
Moods of Norway is one of the more popular Norwegian chain stores. I found prices reasonable, on par with something like a Club Monaco in the US. Their cute rain coats are the top seller here– the cinched waistband ensures a flattering fit. I also liked the sweet shift dresses.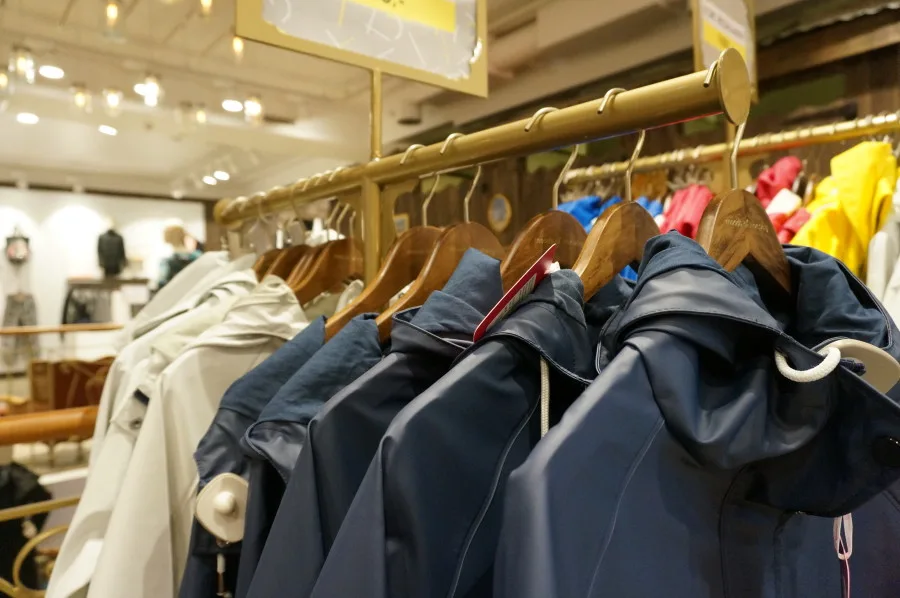 Shopping Snack in Oslo's center

While out in the center, don't miss Kaffistova for traditional, homestyle Norwegian cooking. I sampled the Norwegian meatballs, served with mushy peas and potatoes.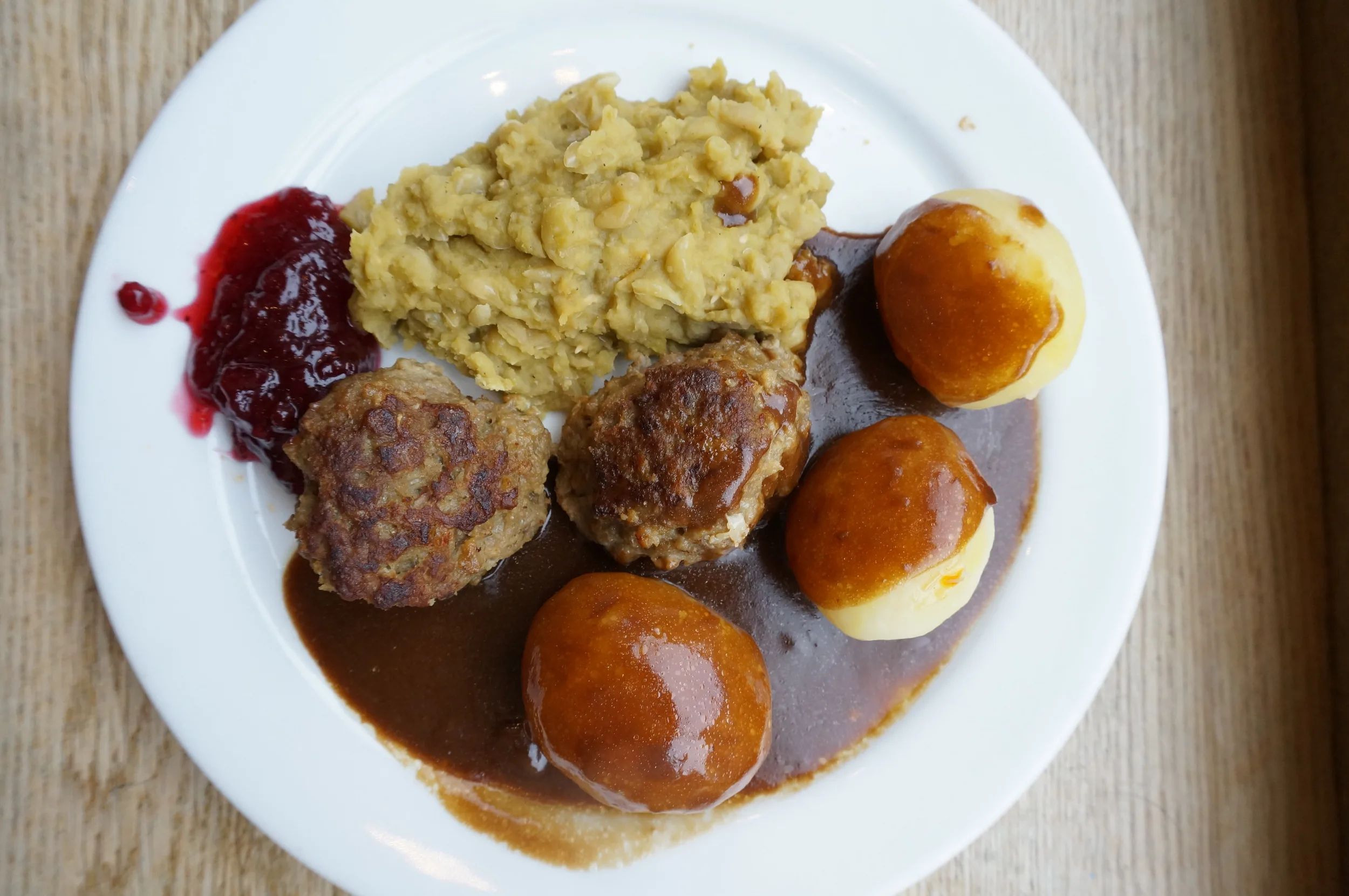 Shopping the Trendy Grunerlokka Neighborhood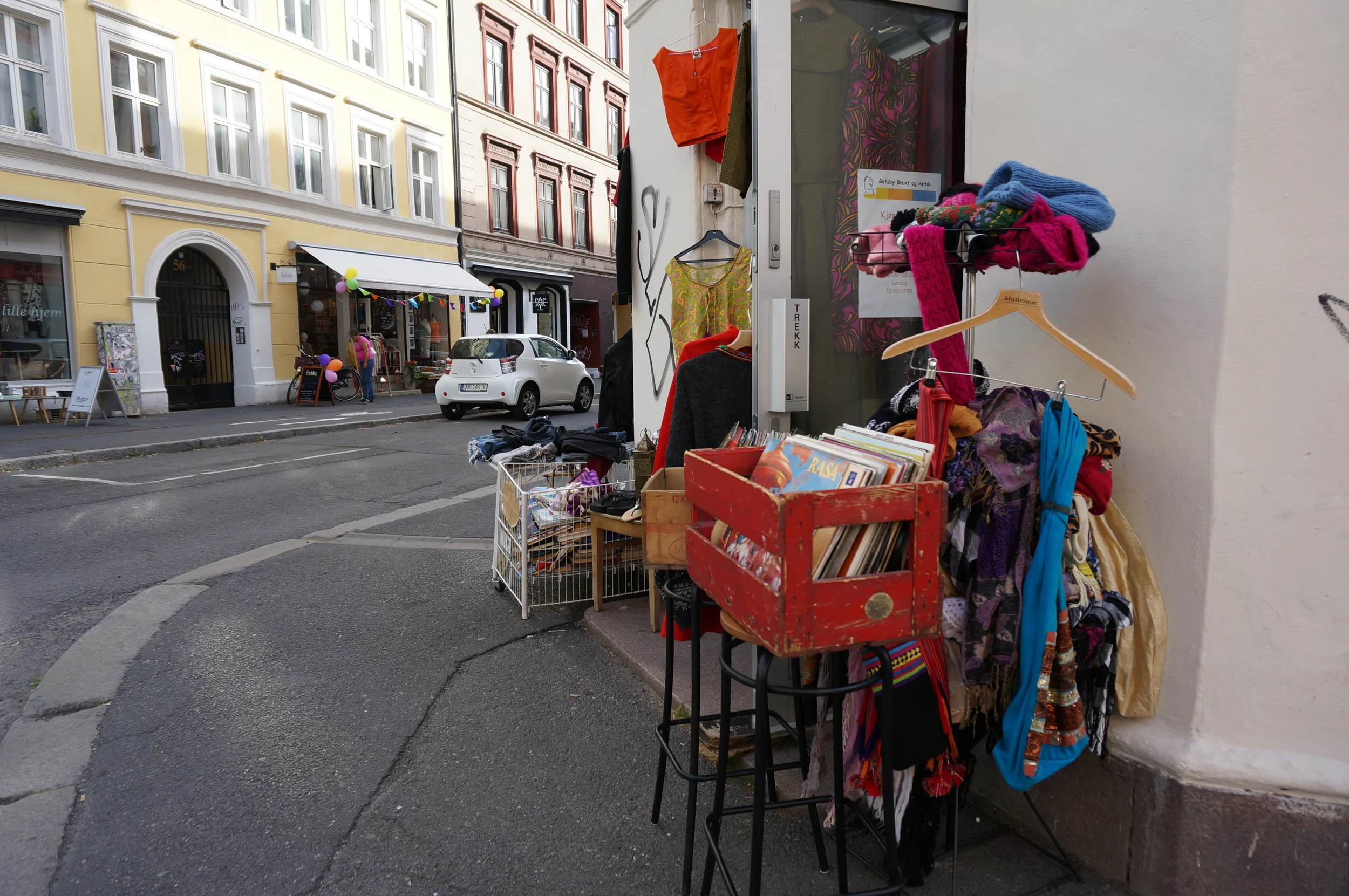 For an alternative to the more mainstream shops downtown, hit the fun, indie district of Grunerlokka. Check out my full post here.
Shopping Oslo's Museum Shops
Some of the best and most convenient ways to shop for interesting souvenirs are to hit the museum gift shops. Here's a sampling of what you'll find at a few of Oslo's popular museum gift shops.
The Viking Museum Shop
After gawking at the spectacular Viking ships (this was my favorite museum in Oslo), bring home some irresistible Viking souvenirs. You'll only find historically accurate, hornless Viking helmets here.
The Norske Folkemuseum
Step back in time at the Norske Folkmuseum, an open air museum featuring structures and daily life from different time periods in Norwegian history. I love the concept of open air museums but hadn't realized they actually originated in Scandinavia before moving across Europe and North America. In addition to the well-curated museum gift shop, you'll find an old-timey candy shop where you can buy traditional Norwegian candy.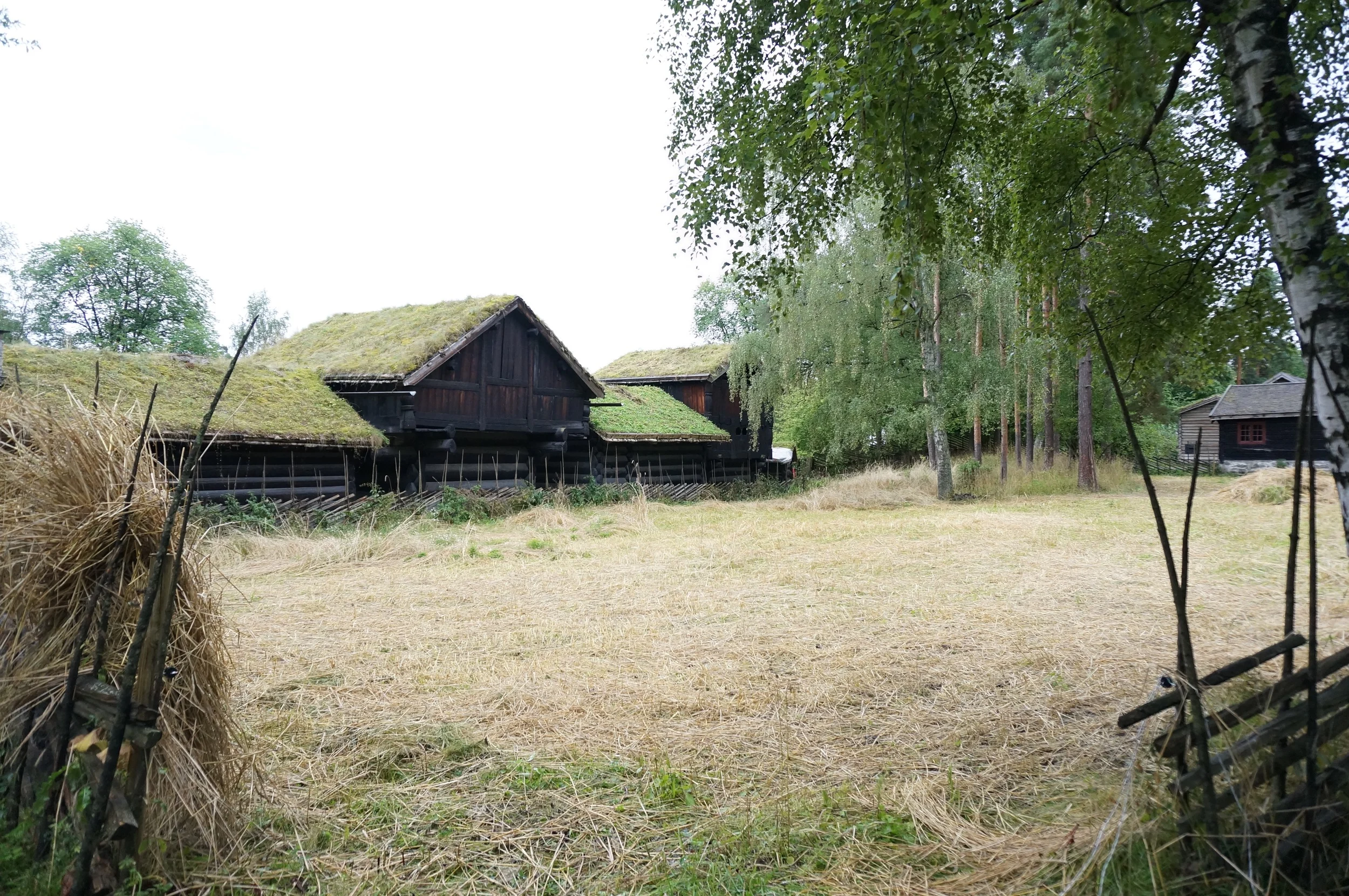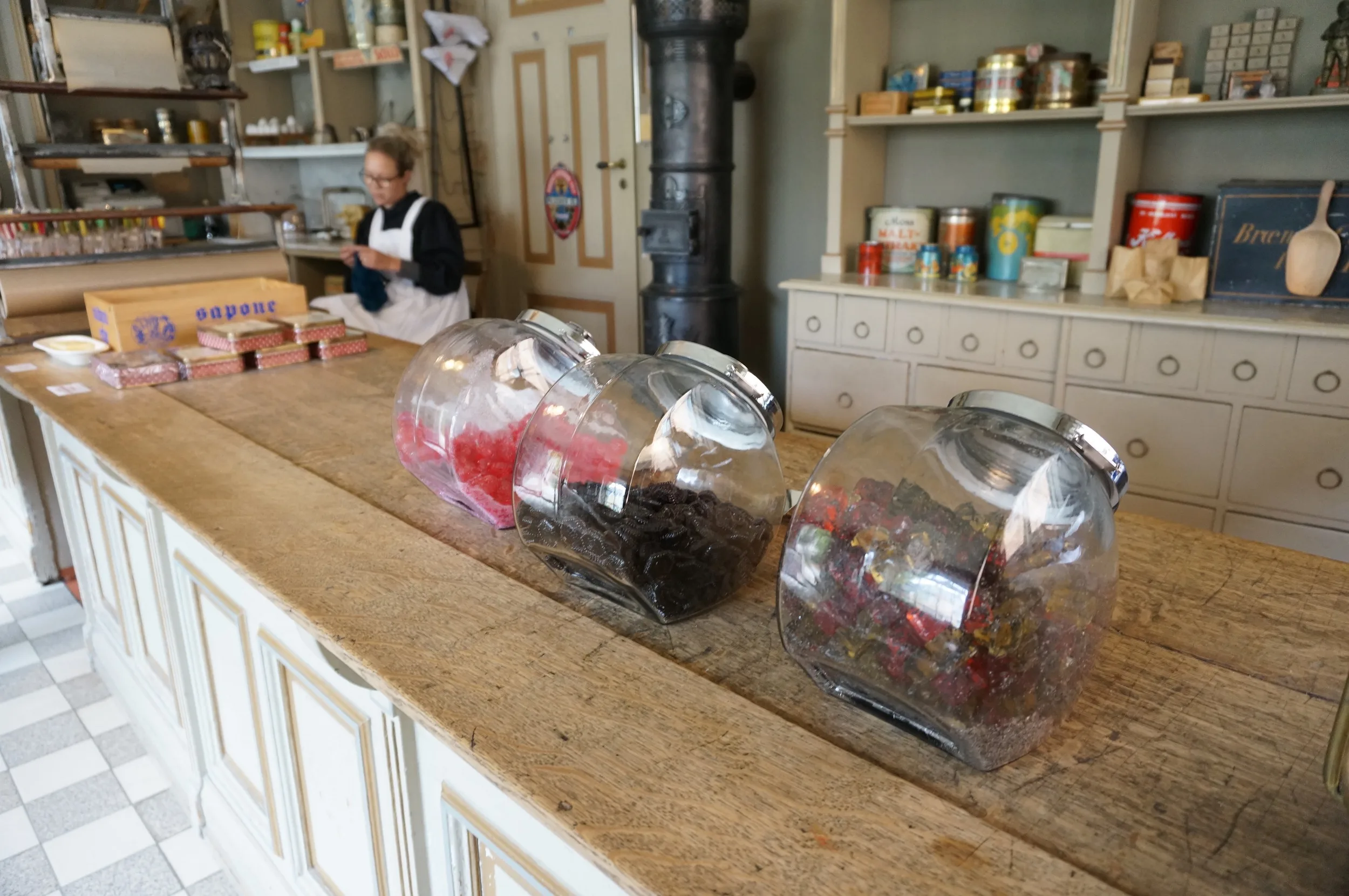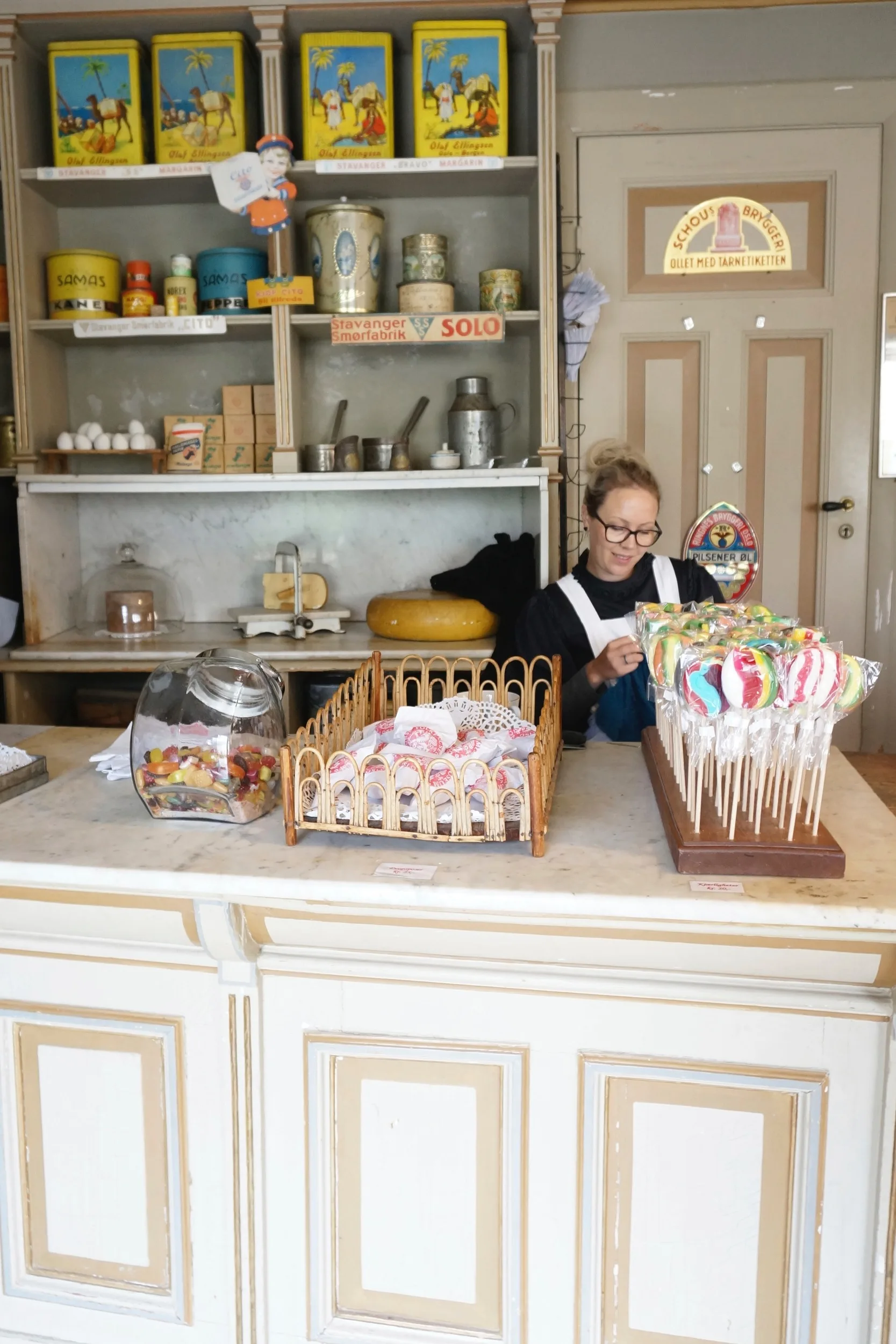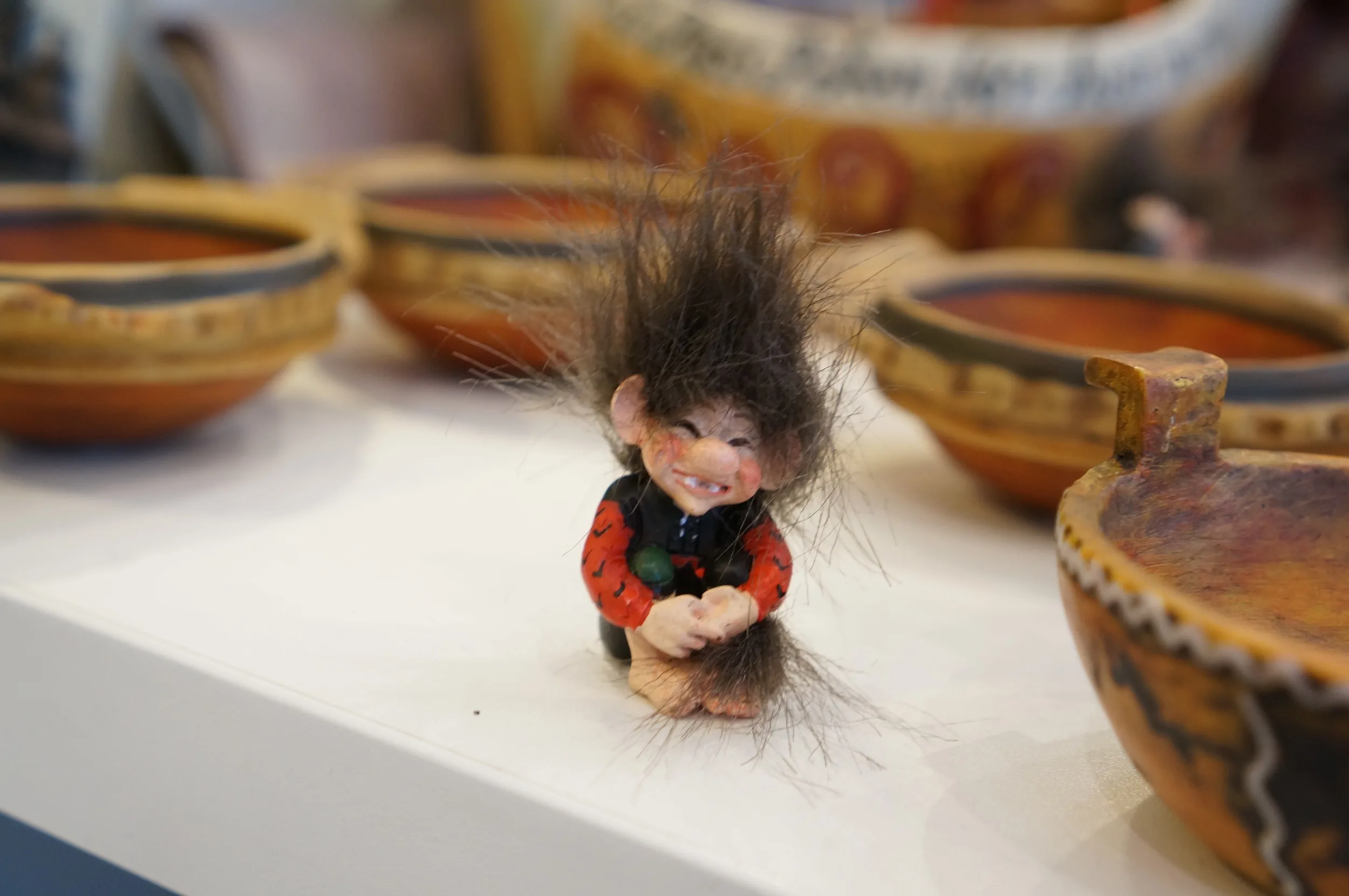 Shopping Snack
The light-filled cafe here had delicious-looking open face sandwiches and cakes.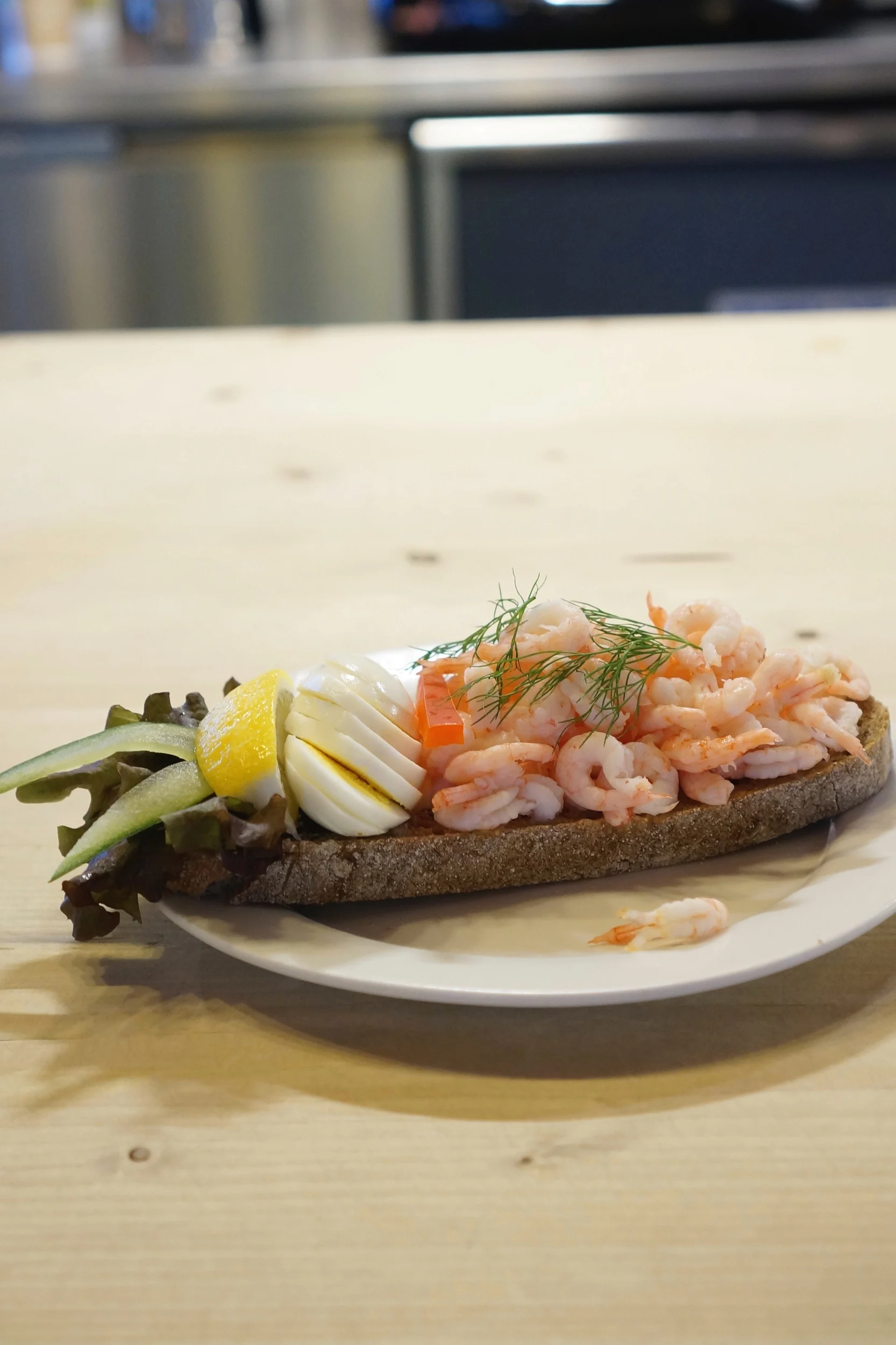 National Gallery

Even if you're only stopping in to get a look at the Scream, don't miss the National Gallery gift shop's wide selection of books on Nordic artists and decorative items.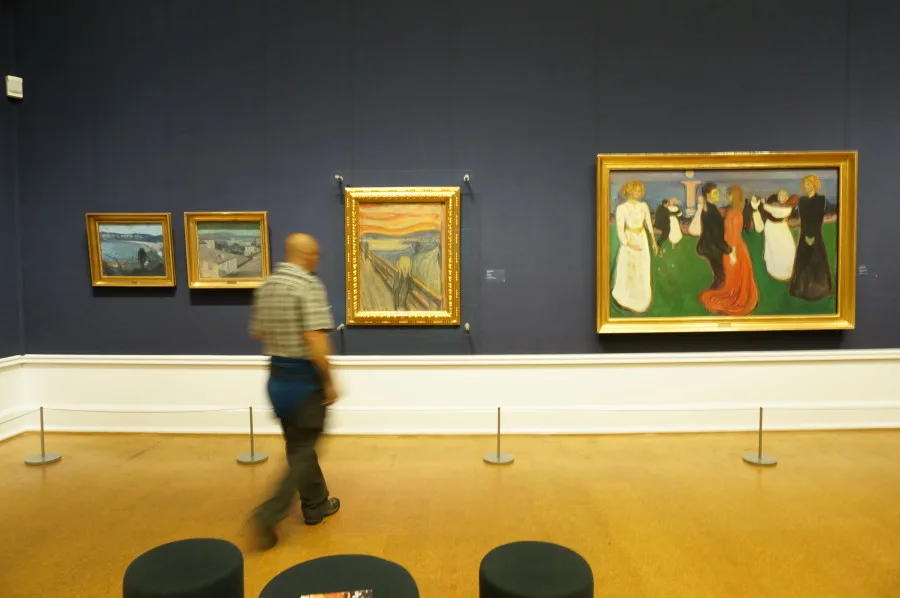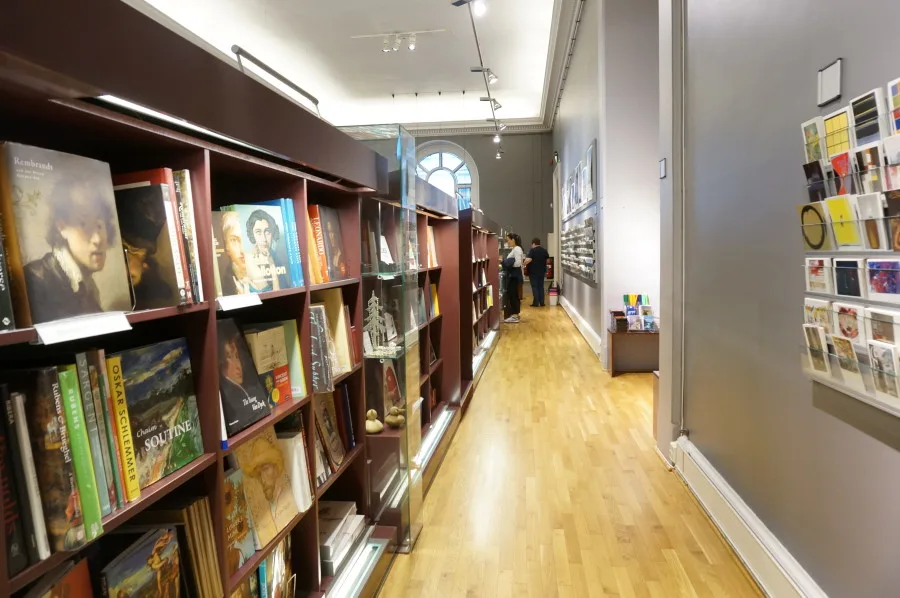 Nobel Peace Center

The Nobel Peace Prize is awarded in Oslo, and the Nobel Peace Center is the place to go to learn more about the past recipients as well as to explore debates on contemporary issues. Hit the gift shop for cute peace tee shirts, books, and unusual jewelry– I also loved the gold foil covered chocolate "peace medals."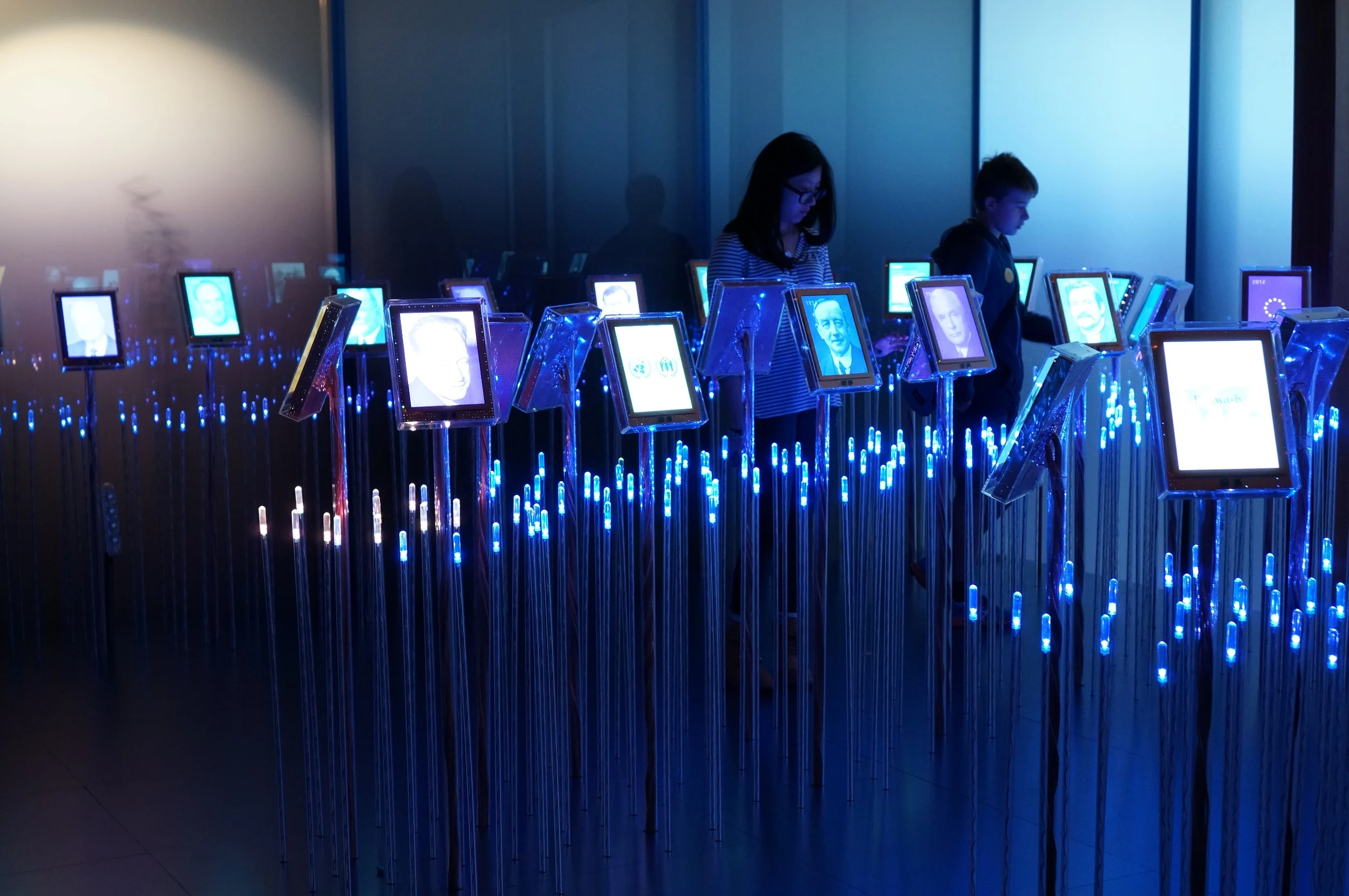 Shopping Snack
The strong coffee at the Nobel Peace Museum's gorgeous cafe, Alfred, is a must.
[box border="full"]What to Buy: A hand-carved troll, a raincoat, chocolate peace medals, Viking shields, traditional Norwegian candy.
Where to Get it: You can find almost everything in the historic center or at the popular museums
What to Know: The Oslo Pass is an easy and economical way to see museums and take public transport without. In Oslo, we loved the centrally located hotel Clarion Hotel Royal Christiania.[/box]
Disclosure: I was a guest of Innovation Norway and its partners but all shopping and snacking picks are my own.