Think Norway is too expensive for souvenirs? While it's nowhere near as expensive as you'd think, especially with the drop in the krone, it's true that bargains are hard to come by. But for those on a budget, nothing beats souvenir shopping the local supermarket.
If you read this website regularly, you'll know I'm a foreign supermarket fanatic. It's a great way to get an insider's look at local life– I love checking out what people are putting in their baskets. While it's fun to pick up some actual take-home souvenirs, I also spend a good deal of time just browsing the aisles, even for frozen and fresh items I can't possibly take home. I especially love to find unusual regional items and cult favorites– like the Norwegian devotion to orange soda and a certain brand of frozen pizza (more on this below).
My photo journey through a Norwegian Supermarket
Brown (Brunost) Cheese
Norway's famous brown cheese (called brunost) gets its distinct color from the carmelization of boiled milk, cream and whey. The taste is slightly sweet, best served on a slice of toast or crisp bread.
Norwegian Candy and Chocolate
Before visiting Norway, I never realized that Norwegian chocolate was anything special. But after sampling some Norwegian chocolate (Freia milk chocolate is especially divine), I became addicted. In fact, several chocolate "gifts" I brought back for others may have never made it to the intended recipients (note: if you're reading this and wondering if you were one of those intended recipients, the answer is probably yes– sorry!). Here are some of the chocolate and candy items recommended by locals:
Cloudberry and other Jams
I taste-tested several Norwegian jams on waffles and pancakes at cafes throughout Norway, but took an immediate liking to the brand Lerum's. Fortunately, Lerum's is available in any supermarket. I brought home the strawberry, but for a truly Norwegian product, try the tart cloudberry flavor.

Baking Mixes
While I love to cook, I'm not the best baker, so I have a small fascination with instant baking mixes. Of course, you have to deal with the metric system and Google translate, but it can be a fun experiment. I saw mixes for many Norwegian staples, like pancakes, waffles and hveteboller.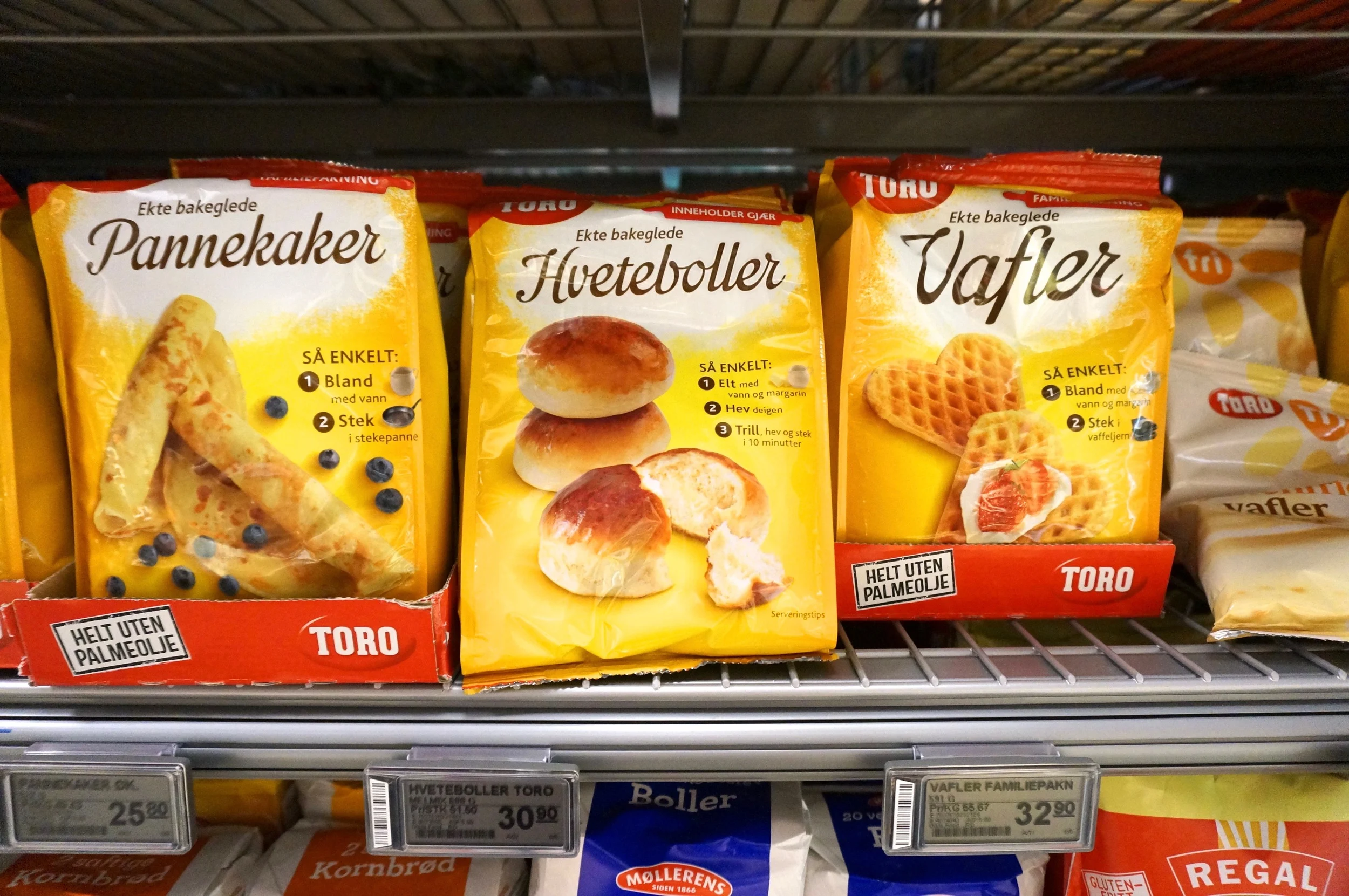 Sorlands Chips
Sorlands were recommended to me by locals, and although I didn't bring any home we did pick some up for snacking on our road trip to Trollstigen, and I can confirm they are tasty.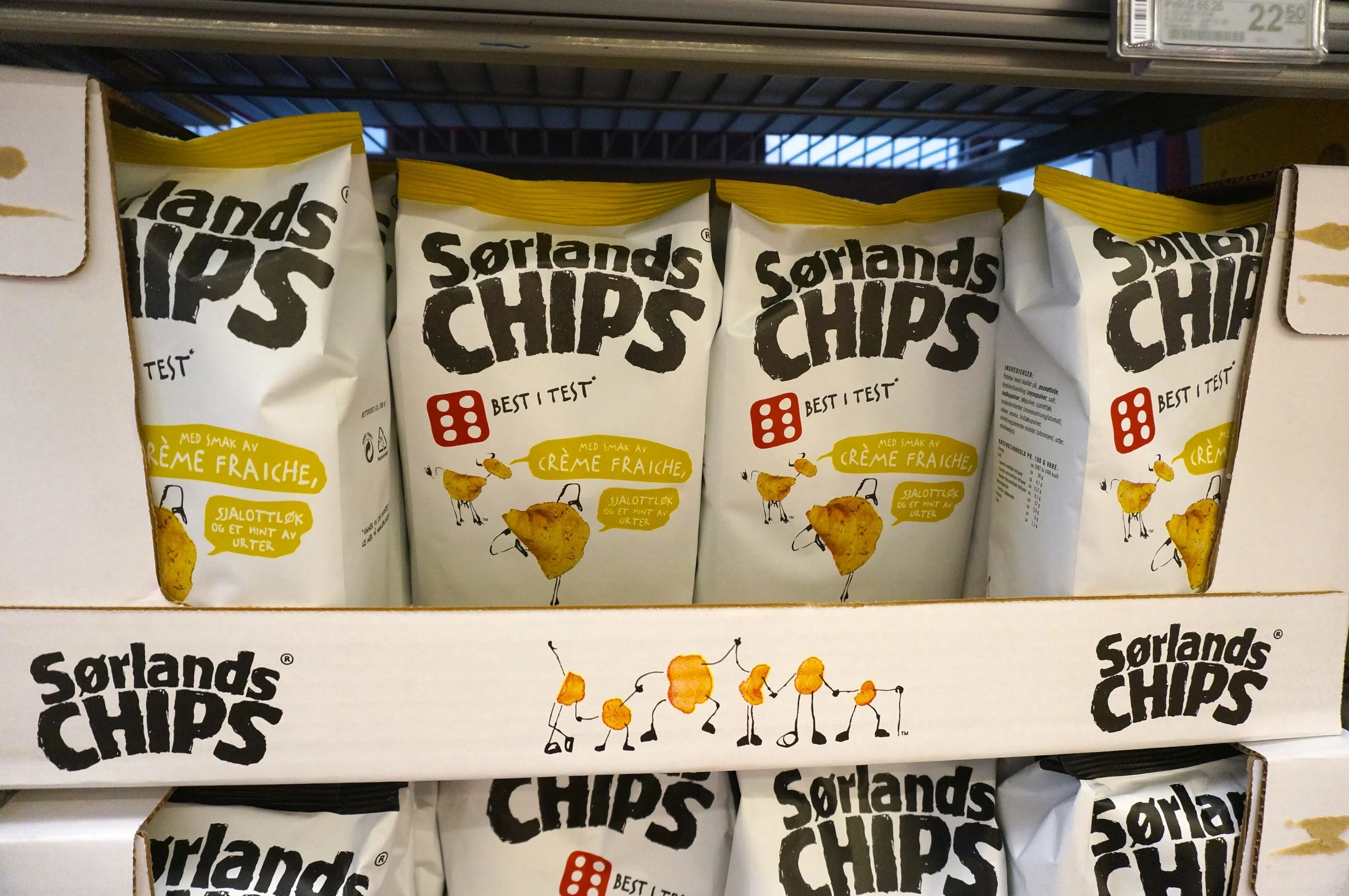 Bakery Goods
I didn't bring home any packaged supermarket bakery goods, but I did eat fresh Norwegian bread every morning and sampled the skillingsbolle at a great bakery. While a bakery should always be your first choice for immediate consumption, for practical purposes, if you are looking to have something keep a bit longer a packaged good might be a better choice.
Condiments
Every country seems to have slight variations in standard condiments, so I usually pick up the local mayonnaise and mustard to use back home. Nordic countries I've noticed have an obsession with hot dogs, so I opted for some local hot dog mustard.
Salmon Caviar
By the sheer amount of salmon caviar on supermarket shelves, I can only imagine Norwegians must eat exorbitant amounts of this.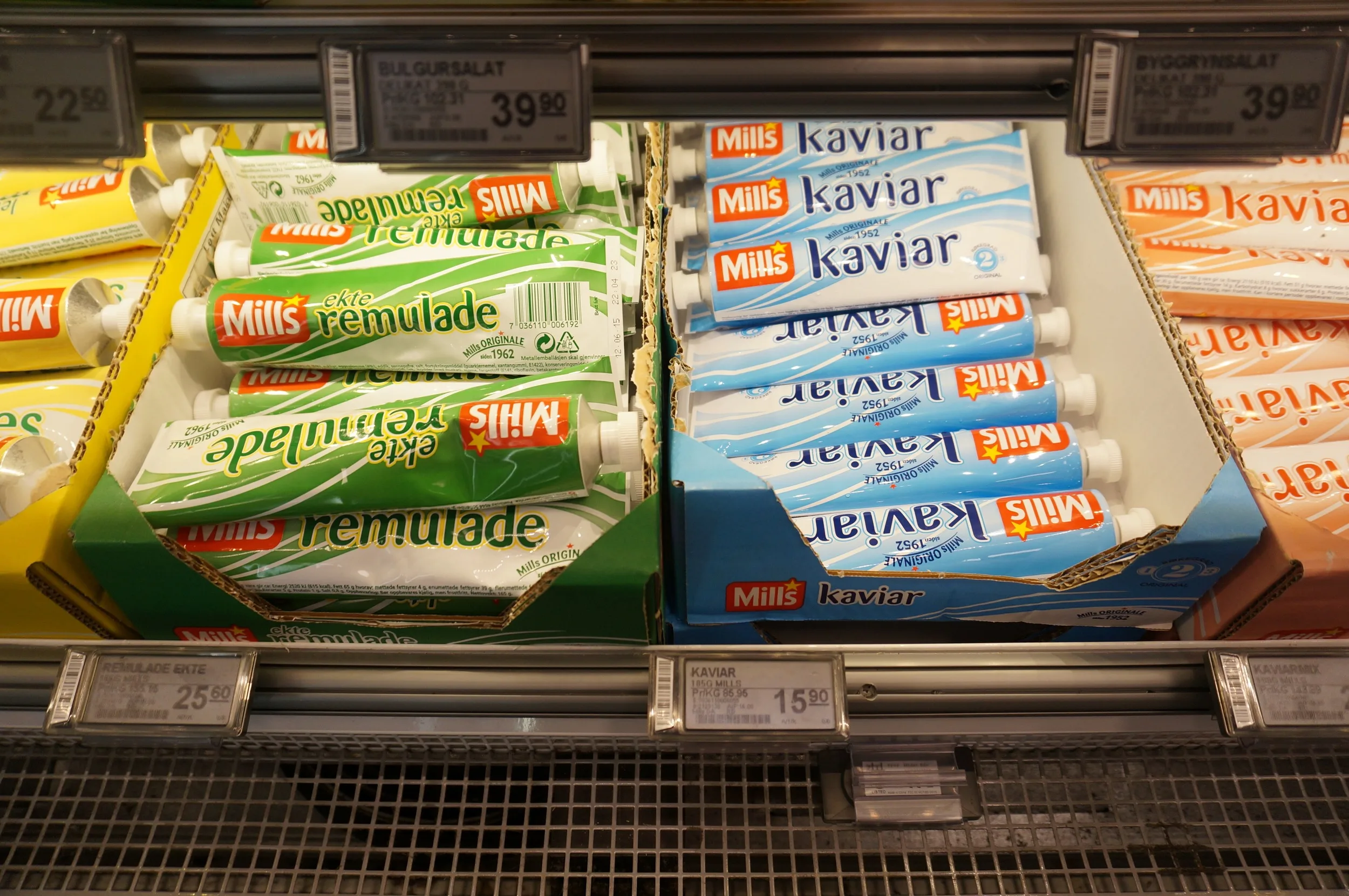 Grandiosa Pizza
According to Wikipedia, Grandiosa Pizza is "loathed and loved by Norwegians," has been exulted as the "modern national dish," while others claim it's "a piece of cardboard", "laziness in a box" and "refrigerated evil". Of course I was dying to try it, but didn't have an oven, so I'll have to save it for the next trip.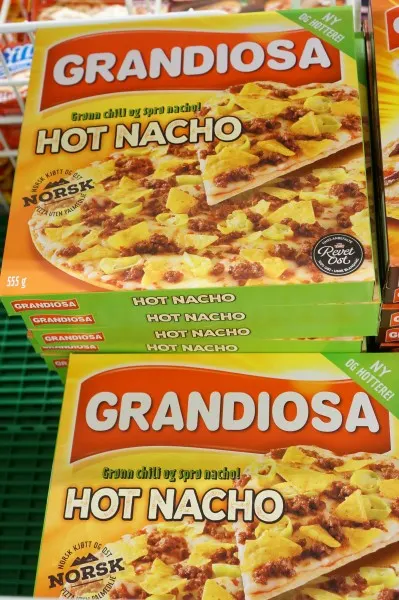 Fresh and Preserved Shrimp
The fresh shrimp looked off the charts delicious. Those tiny shrimp you see everywhere are also sold in plastic containers in a kind of brine.
Solo Orange Soda
It's a Norwegian thing, so get a bottle and try it for yourself.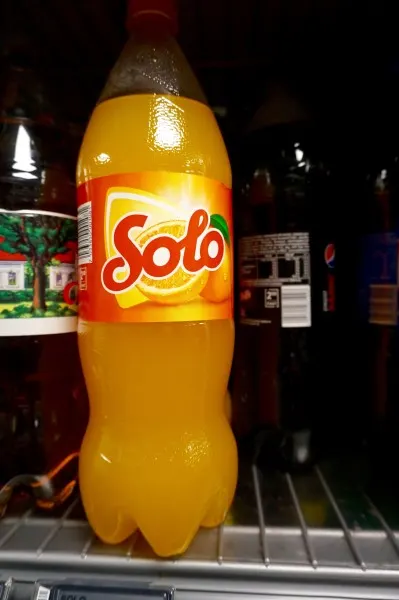 Have you been to a supermarket in Norway? What are your favorite products?
Disclosure: While I was a guest of Innovation Norway on this trip, all supermarket finds are my own.