When I touched down in Oslo, jet lagged and indecisive, I decided to save the historic center for another day. For my first groggy afternoon in Norway, I needed an agenda-free day, with no major sites to see or museum plaques to read. So I dropped my bags off at my hotel and hopped on the tram for a quick ride to the Oslo's eclectic Grünerløkka shopping district.
Grünerløkka is the perfect spot for a lazy afternoon, and a great first introduction to Norway. It's a real neighborhood, so you'll get a feel for local life. Grünerløkka is also small enough that you don't need to research specifics beforehand– by leisurely strolling down the picturesque streets, you'll end up passing all the shops and restaurants. You can spend a couple of hours here, or while away an entire afternoon.
Our Photo Tour of Grünerløkka
While it's trendy today for journalists to compare every up and coming neighborhood to New York's Brooklyn, Oslo's cool Grünerløkka district is no Brooklyn wannabe. Sure Grünerløkka has students, artists, shops and cafes– but it's thankfully free of any hipster attitude.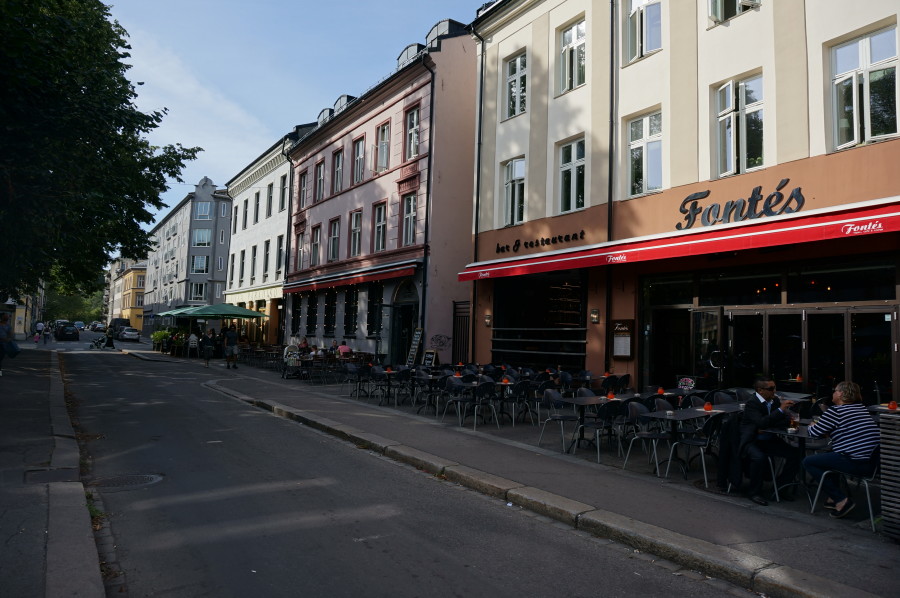 1. Grünerløkka Fashion
Cute indie fashion boutiques line the streets of Grünerløkka.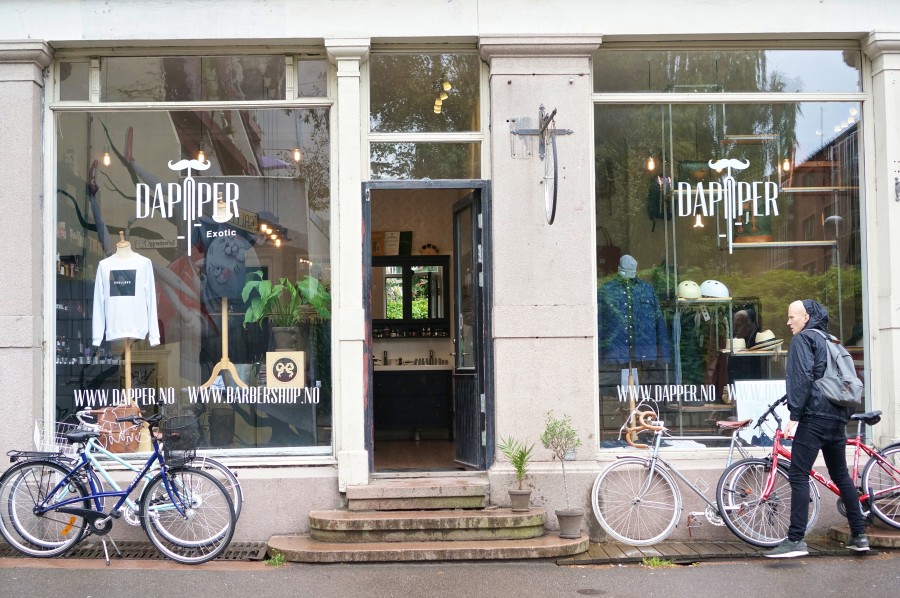 2. Housewares in Grünerløkka
Grünerløkka has a great kitchen shop (the perfect place to buy a classic Norwegian cheese slicer). I also loved the houseware and home furnishing stores showcasing Nordic design.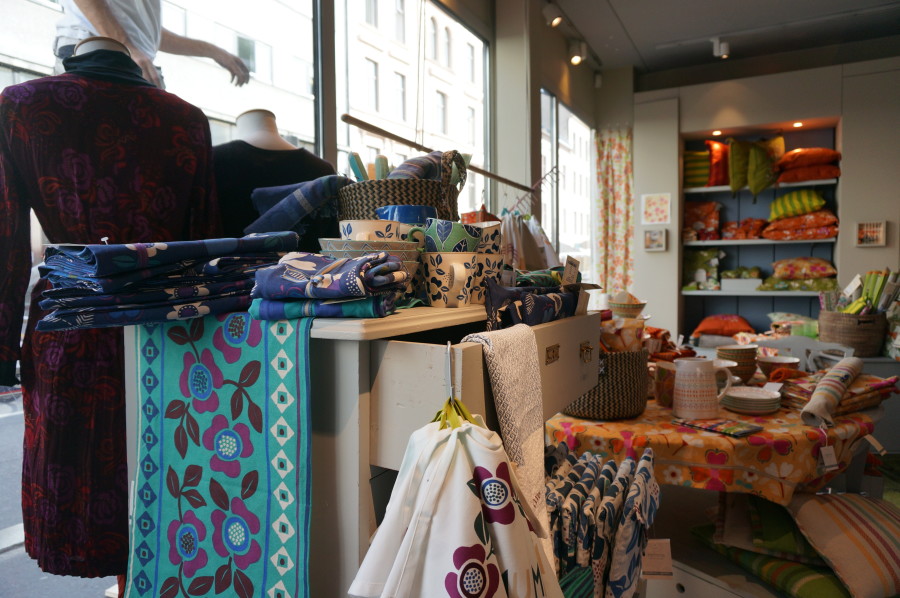 3. Vintage Shopping in Grünerløkka
If you haven't shopped vintage in Europe before, you are missing out– nearly everything feels like a major find (and bargain priced too). I loved sifting through the vintage jewelry, records, handbags and barware here.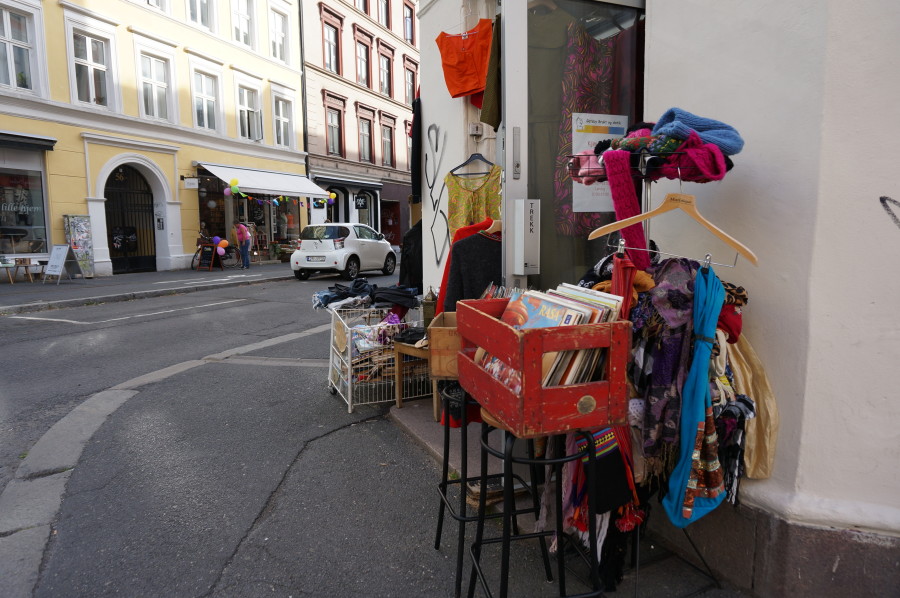 4. Jewelry by Norwegian Artists
We loved browsing Papaya, a local jewelry boutique featuring designs by Norwegian artists.
5. Knitting Shops in Grünerløkka
Knitters will love the colorful assortment of yarns made from local wool.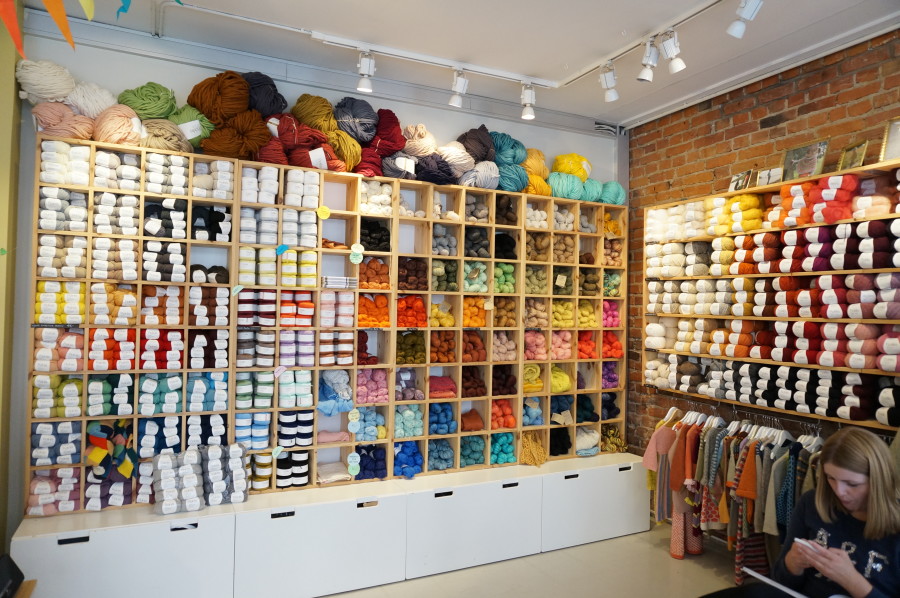 6. Snacking and Drinking in Grünerløkka
Grünerløkka is filled with cafes, many with outdoor seating. We didn't have a problem finding a spot open for a late lunch at 4:00 pm, as many cafes served all day. The bars looked inviting too.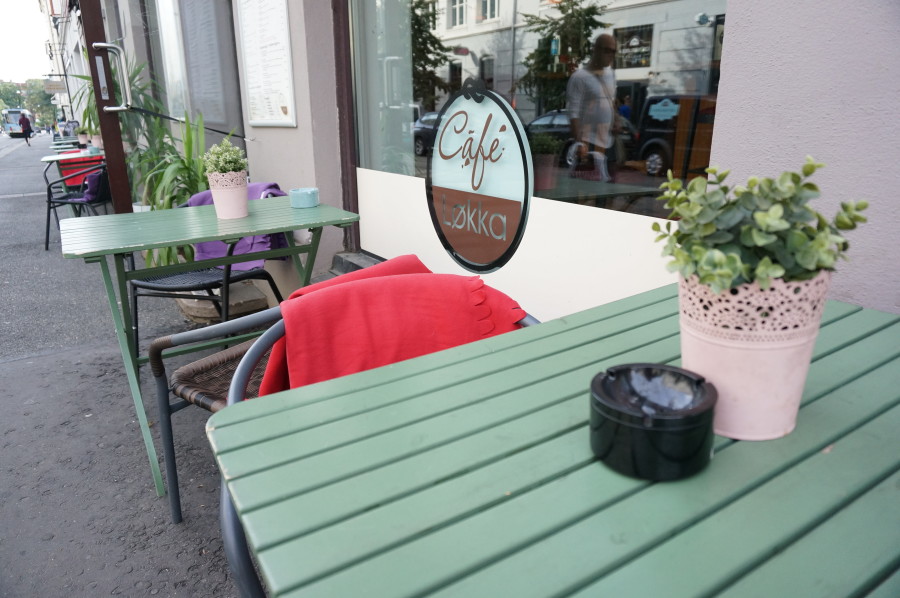 Nearby Mathallen Food Hall:
Also, while not quite in Grünerløkka proper, right near the neighborhood is a great marketplace, Mathallen. It's the perfect place to grab a drink, a snack (you'll find both Norwegian and a huge variety of international cuisines here) or to find some classic Norwegian brown cheese to bring home.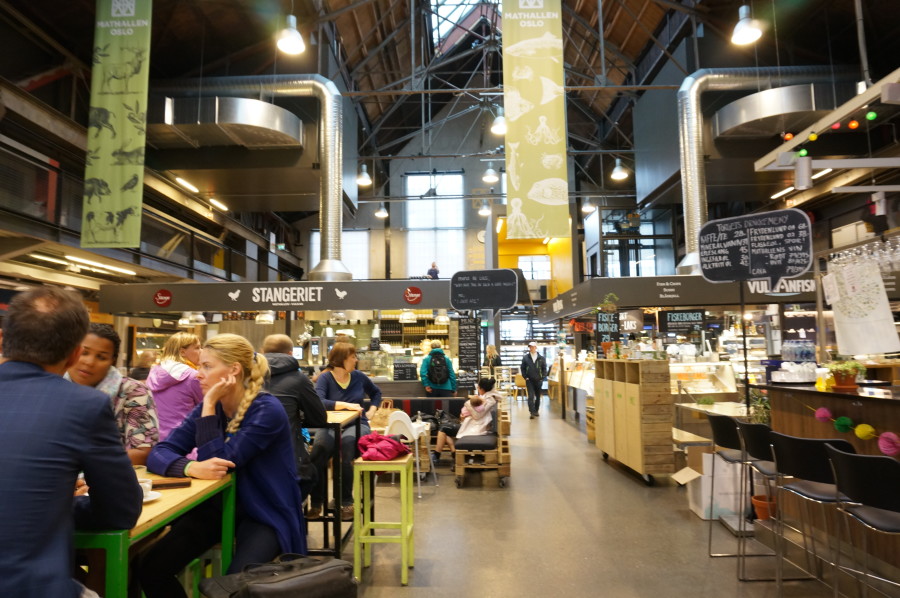 [box border="full"]What to Buy: Vintage, fashion, jewlery, housewares, yarn, and local specialty food.
Where to Get it: the streets of the Grünerløkka district.
What to Know: The Oslo Pass made riding public transport (including the tram to Grünerløkka) a breeze (it also includes many museum admissions). We also loved the convenient central location and delicious breakfast at the Clarion Hotel Royal Christiania[/box]
I was a guest of Visit Norway USA and its partners for this trip, but all shopping picks are my own!