I wasn't planning on writing a traveler holiday gift guide this year, but after seeing so many ridiculous traveler gift guides in splashy magazines I figured I may as well put in my two cents. My list of recommended gifts isn't huge and is somewhat random, but they are all at least my personal recommendations— I either own myself, have been gifted or have given nearly everything on this list.
But before we get to the best holiday gifts for travelers, I feel like I need to point out some items that you really shouldn't buy.
Worst Gifts for Travelers:
Any kind of home good item with a travel quote on it— these so-called "inspirational" quotes manage to find themselves on home decor items like pillows, plaques and posters. They are mostly Hallmark type quotes about finding one's own path, not letting anyone clip your butterfly wings– you get the idea. Keep in mind I have nothing against quotes– I actually adore well-chosen, smart quotes from historical figures I admire or even from movies that I love. But even the best quote loses its magic when embroidered on a pillow. Just say no.
Moleskin notebooks. I want to point out that there is nothing wrong with moleskin notebooks themselves, I personally have several. But they are cheap and ubiquitous enough that if I want a new notebook, I'll just buy it for myself. It's not really a "gift" item. Also, make sure you know your recipient– when was the last time they picked up a pen and paper? If they're iPhone obsessed, this gift is likely to linger in a junk drawer somewhere.
"Traveler" clothing. If you aren't sure what this means, please consult this brilliant post. In my experience, any kind of clothing item that is specifically designated for "travelers" is almost always frumpy and in terrible taste.
Gifts Travelers Actually Want
I cannot imagine traveling today without reliable mobile wifi. It pretty much eliminates the need to plan in advance and allows for more spontaneous travel, as I can pull up a map or google a restaurant I'm standing in front of at that very moment. If I'm lost, I can easily figure out public transport, or even better, summon an uber. I've used the translation apps while shopping and ordering food so I always feel confident knowing exactly what I'm asking for.
Besides helping to maximize efficiency and spontaneity when traveling. mobile wifi also makes traveling just more fun. When on vacation, I love shooting Instagram stories and uploading them in the moment. Or working from a cafe with a glass of wine.
The best option I've found for global wifi that actually works as advertised is the SkyRoam Solis Mobile Wifi Hotspot and Power Bank (4G Global). On my recent trip to Paris, I didn't think I would need the Skyroam for anything except connecting my laptop in places where I didn't have access to wifi.
Oh how wrong I was! I thought my T Mobile international data cell phone service would cover me– until I switched my phone back on in France and saw that it only offered 2G service (good luck trying to pull up a map or upload photos on 2G!). So I completely relied on the lightning fast 4G provided by Skyroam not just for my laptop, but also for constant use of my iPhone while walking around Paris. I slipped the Skyroam into a small purse and never had to think about it again as I easily googled things, checked Instagram and pulled up maps. I was even able to simutaneously connect my friend to the wifi service at no extra charge. I liked the pay as you go plan so you only pay for what you use.
Note: I was offered complimentary skyroam service to test the device but would definitely buy daily passes in the future).
For the Traveler Girlfriend/Wife:
Guys, there really is nothing your traveling girlfriend will appreciate more than jewelry, period. Even if she buys jewelry for herself, the fact that it comes from you will instantly make it her favorite piece. But you really have to shop carefully for the traveler– jewelry can be a pain to travel with, especially anything too dainty. Those thin chains and delicate earrings are easy to lose on a cluttered, small surfaces in hotel rooms. You also want to avoid anything too expensive for travel– it's just not worth the stress to worry about theft. I prefer to bring just one or two pieces that are sturdy, striking, and easy to wear.
My friend Amy and I wore our bracelets on our recent trip to Florence– here we are toasting to our truffle dinner awaiting us. My bracelet is the Imperial large link, $285. Amy's exact bracelet is no longer available, but for a similar look check out the Botticelli stone bracelet, $375. Head to Julie Vos' website for her full collection.
For the Boyfriend/Husband Traveler:
Most traveling guys desperately need an upgrade to their dopp kits and carry on bags. Filson is one of my favorite brands for gifting– the bags are made from an incredibly durable canvas, trimmed with leather. They are simple and classic enough that they really work for everyone.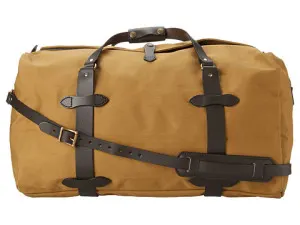 Filson – Medium Duffle Bag (Tan) Duffel Bags
$345
For the traveler who brings home too much stuff: the Perfect Lightweight Suitcase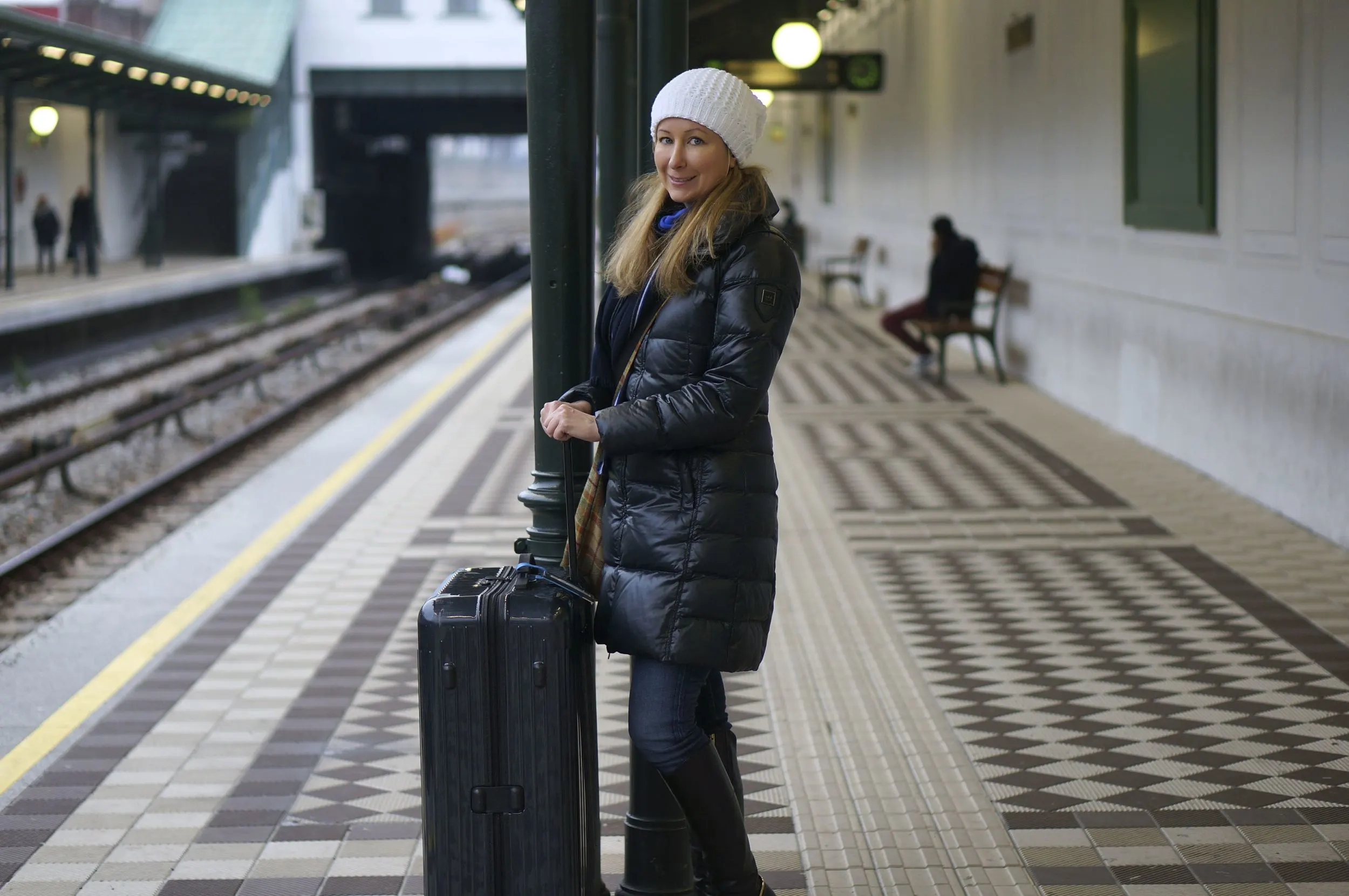 If you really want to impress your traveler and don't mind spending some cash, I swear by my Rimowa suitcase (see my full review of my Rimowa here). It's super lightweight and easy to push. The "easy to push" makes a bigger difference than you might think. I recently traveled with a friend who bought a cheaper hardcase on wheels, and it was inexplicably hard to push (I can quite literally push the Rimowa with a finger, even when completely full). This makes a huge difference when you're walking over cobblestones, like I did on my recent visit to Florence.
Click here to browse Rimowa Luggage on Zappos
or check out the Rimowa Salsa Air – 29 Multiwheel (Navy) Pullman Luggage
$550
For the Selfie-Obsessed Traveler: A Tripod
These days, everyone knows what a selfie is and many have mastered the art form (if you still need tips, check out my comprehensive selfie post here).
My most used selfie tools are these versatile mini tripods in different sizes. Small, light, flexible and adjustable, tripod can both fit in your bag and be used in a million ways to capture that selfie shot (the shots with the stand also could be easily captured with the mini tripod.
Mini Tripod: the Original Joby Gorillapod
This extra small size can be easily kept in your handbag and is super discreet– you can pull it out anywhere. It's perfect to use with the iPhone and although I'm not sure it's recommended for a mirrorless camera like mine, I use it all the time anyway and have never had a problem.
This mini tripod is also fantastic for attaching to skinny surfaces like the iron arms on park benches. The ball head lets you easily flip the camera on its side for a portrait shot and lock it in place.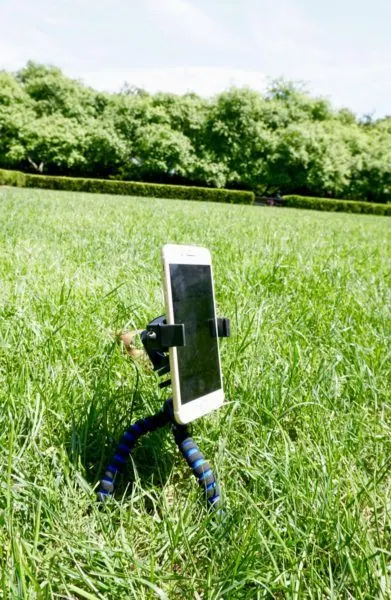 I also recently purchased a slightly larger gorilla tripod perfect for wrapping around tree branches or larger surfaces. This tripod also has more height than the mini, giving me more shooting options for selfies.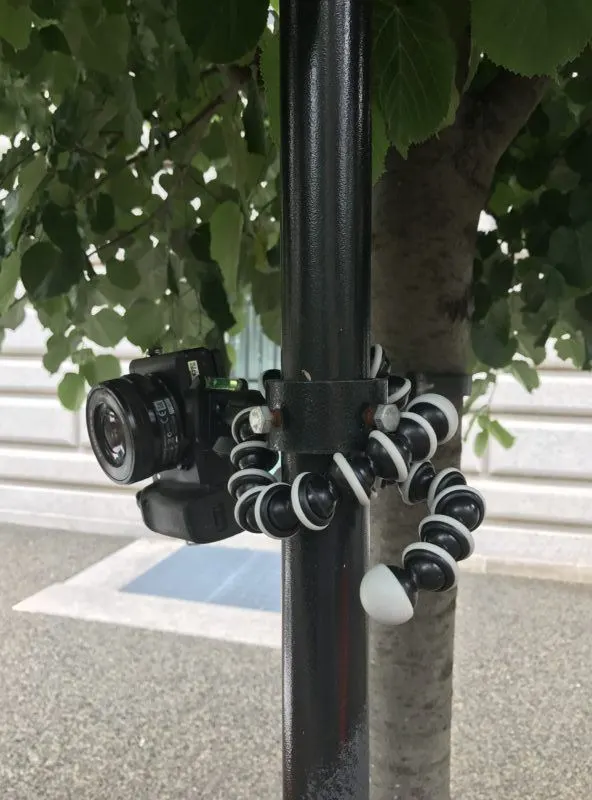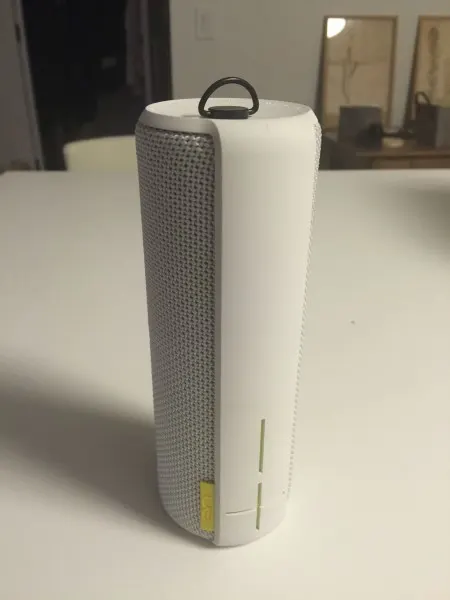 UE BOOM Wireless Bluetooth Speaker – Black
While tiny ear phones are perfect for the solo traveler, when you travel with others you might want to share your favorite tunes. I gifted this speaker to myself after extensive research and pretty much use it every day. Don't be fooled by those teeny tiny speakers– the sound is so awful they aren't even worth it. The UE boom is still relatively small and very portable– easy to put in a suitcase.
If you're giving this gift to a significant other, I recommend also gifting a playlist to make it a little more romantic– I personally love receiving playlists as gifts. There is an art to making the perfect mixed tape (watch High Fidelity for pointers), so take your time and make it mean something.
For the Traveler who Complains Their Feet Hurt: A Massage Ball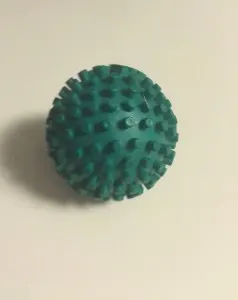 Due North Foot Rubz Foot Hand and Back Massage Ball Green

$5.50
If you've ever traveled with anyone that moans about their achy feet, make sure to put one of these balls in their stocking. They are super light and small, and a real luxury to roll your feet over after a long day of walking.
For the Traveler who Needs a Photography Upgrade: A Sony Mirrorless Camera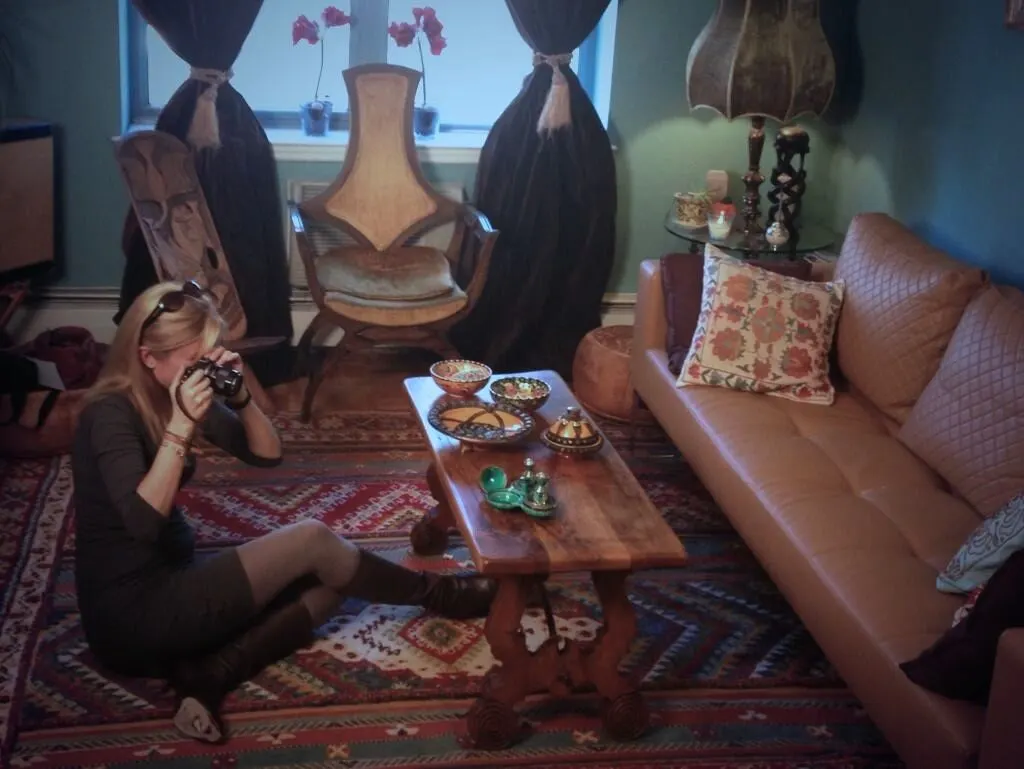 Sony Alpha a6300 Mirrorless Digital Camera with 16-50mm Power Zoom Lens
I owned an earlier generation of this camera and love it so much that I not only have I convinced several people to buy it, but I've also upgraded to the latest version just this year. With some exceptions, as when I write about older trips, nearly all the photos on this site (from about December 2013) were taken with this camera. It's dummy proof because you can shoot in auto using the kit lens and still get great shots, which is why I bought it over other more sophisticated looking cameras. But it was so easy to use that I started shooting in manual almost immediately, and ended up picking up more lenses so I could get those great low light and night shots.
For the Female Traveler Who Packs too Many Clothes: Multi-Use Tees
Smart packing is really about paring down your travel wardrobe to a few multi-purpose pieces that work with everything. While I have a few go-to pieces in my travel bag, my absolute favorites are my Splendid long sleeve tees. Featherlight and thin, they take up no room (I have four, they also come in black and white).
The flattering scoop neckline, stretchiness, fitted silhouette and long length make them great for many uses. I wear mine during the day as a t-shirt, or at night as a going out top, even to work out in. They are so thin enough for layering without adding bulk (I wear mine under short sleeve tees and even dresses, as in the photo below). You can pull the shirt down to wear tunic style, but I like to leave it a little bunchy and wear it hip length– it covers all sorts of flaws.

Splendid – Stretch Sheer Layers Tunic (Black) Women's Blouse $55 Also in black and white.

Splendid – Stretch Sheer Layers Tunic (Black) Women's Blouse $55 Also in black and white
What are your favorite holiday gifts for travelers?
Disclosure: Please support the maintenance of running this site by clicking on my affiliate links (which are no cost to you at all).