Other than possibly a pair of ill-fitting shoes, nothing is worse when traveling than an uncomfortable travel purse.
The best travel purses and handbags are super lightweight, comfortable to carry, slip free and cute enough not to be embarrassing even when visiting a fashion forward city.
The problem is the purses I buy for fashion purposes back home don't always make the cut for my travels.
Any purse that is heavy when empty is a definite no no for traveling, as I try to minimize all unnecessary weight.
I also nix purses with complicated hardware and fasteners, especially those magnetic closures that come undone at the worst possible times, with your purse contents spilling out.
Also, while an under the shoulder purse drop length may be chic, it can give me a shoulder ache when the bag is too full and my arm awkwardly juts out.
Then there is the issue of purse straps that slip off my shoulders, which is especially annoying when juggling multiple bags.
So while I generally don't buy specific items for travel, I definitely make an exception for travel purses. I have multiple cute travel purses, for multiple purposes. Some of my more utilitarian travel purses I really only use for travel, while other cute travel-ish purses are great for days back home when I'm lugging groceries or running errands.
The only travel purses I consider to take on my trips these days are those that have a cross body strap (some handbags also have regular straps and can convert to either). This is why I love the cross body handbag for travel:
Cross body travel handbags are ergonomic and comfortable, distributing weight more effectively instead of all the weight digging into your shoulder.
A cross body handbag is easier to access if you have it in front of your body, you can easily reach in to grab your wallet
A cross body purse is safer, less likely a target from purse snatchers who can't grab and run.
Cross body purses can be deterrents from pickpockets. You can have one hand resting on your cross-body travel bag when on public transport or winding through a crowd.
Since travel cross body handbags are clearly wonderful, you may wonder why I am bothering to write a post about them. Just pick one up and go! Sadly, as with any products marketed to "travelers" some designers seem to lose all fashion sensibility, assuming travelers only care about utility and not aesthetics. If you're reading this, you likely want a balance of the two– a utilitarian handbag still cute enough for sightseeing. I sifted through popular and well-rated styles to find the best cross body purses for travel.
What I look for in a travel cross-body handbag:
Lightweight material. Whether that's a superlight leather or nylon, it can't be heavy to start with because that entirely defeats the purpose of a travel handbag, especially as I anticipate loading up my bag with travel souvenirs throughout the day.
Zippers or other secure closures. I don't want to worry about my contents of my purse spilling out and getting caught in the cracks of a cobblestone street (true story). I should be able to flip that baby upside down with no issues.
Correct size. Like Goldilocks, I am always searching for just the right size. A cross body travel bag should be neither too big nor too small. I usually like to pack a couple of different sizes depending on the kind of day I anticipate having.
Best Lightweight Microfiber/Nylon Cross body Purses
If you are looking for the absolutely lightest, most utilitarian cross body travel purse, these microfiber and/or nylon fabric options are your best bet. They often have multiple compartments and key fobs, which are great if you're the kind of organized person who actually uses these compartments.
Most of these microfiber and nylon travel bags come in multiple colors. As a rule, black microfiber or nylon will look the sleekest and less "travelish". If in the summer you're wearing light clothing, a black bag might stand out too much and you might want to go for a tan/neutral bag. Patterned bags can sometimes work for a change, but I would not make a patterned bag your "main" bag.
I'm a fan of Tumi products, which are so durable it's impossible to wear them out (I used a Tumi tote bag every day to carry samples around NYC during a stint as a pharma rep). Their products can sometimes have that "luggage" look to them so I was thrilled when I saw this super stylish Tumi cross body travel bag. Unlike cheap cross body bags (which can look ragged quickly), Tumi is designed to stand up to wear and tear. I love this bag's simple but chic style and gold hardware– cute enough for a vacation or to use back home.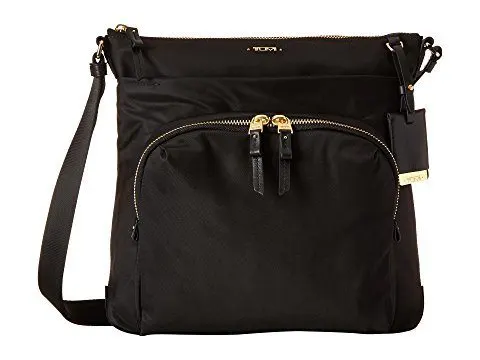 While style-wise this is a step below the chic Tumi above, this Baggalini travel crossbody bag is still a cute option if you're on a budget. I've used Baggalini bags over the years (carry ons, purses) and have always been pleased with the durability. I also like the RIFD wristlet technology for those paranoid about identity theft (like me!). Reviews cite this handbag as "Baggallini's best small crossbody yet", compact, yet "I could slide the Kindle in there if I wanted".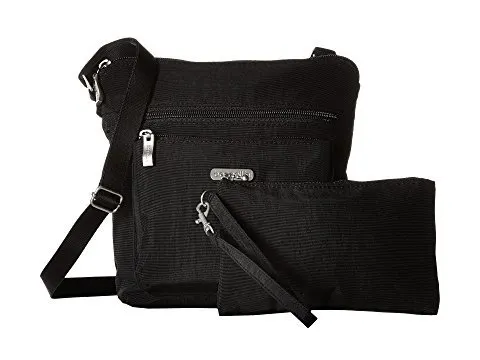 Best Leather Cross Body Bags for travel
No question, a leather purse will always look more luxurious than a microfiber or nylon bag. It's durability, at least if it's a quality bag, is also longer than non-leather, and in some cases looks even better with age. The downside of leather for a cross body travel bag is the added weight, and the inability to wipe clean any travel spills. Even so, leather can still be a great option for a travel bag as long as you select lightweight versions.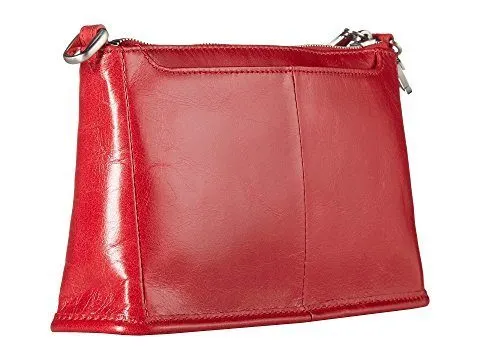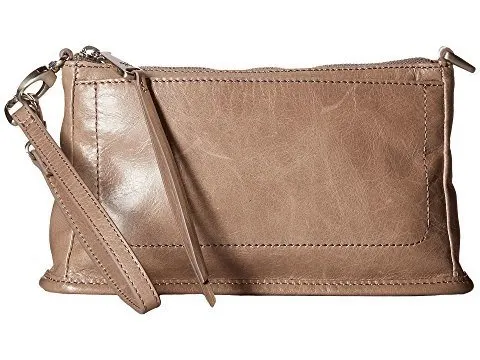 This leather cross body purse caught my eye for its classic shape that will never go out of style. I also loved the gorgeous colors and the convertible strap that can be worn multiple ways. But what really sold me were the reviews from other travelers.
One bought this bag for a cross-country train trip and "wore it cross-body style, and was able to walk through multiple train cars with my hands free to grab seat backs as I went. The pockets are well-placed, making it easy for me to keep track of my ticket, Keys, phone, lip balm, and a small 2×4″ wallet, with some wiggle room. The curved stitching on one side on one side creates a slightly shallower pocket, allowing for very easy phone access."
Another reviewer raves "I've used it for travel also, slipping it inside a carry on when boarding a plane, and clipping the wallet inside a secure travel purse during the day while sightseeing. At night it looks dressy enough for dinner. I've been using it constantly for six months and it looks like new. I bought the red one, but would love another."
My love for Frye runs deep– I have several pairs of Frye boots and many of my readers also love them for travel, as they are comfortable, incredibly durable, and never go out of style. The leather ages beautifully, which also makes them an ideal choice for a travel handbag.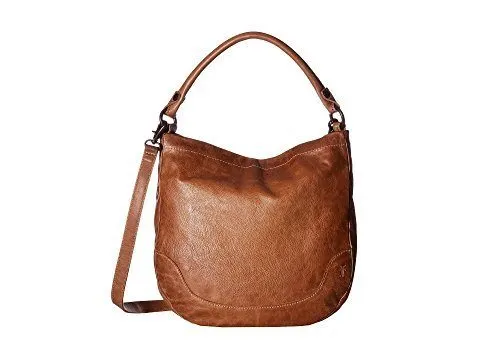 The reviewers love this "beautifully crafted" bag, finding it "much lighter than similar bags" with a handle that can be tucked into the bag.
Another reviewers describes it as "holding everything one could need; tablet, phone, makeup, bottled water – even lunch if one were so inclined. It has plenty of interior pockets and the shoulder strap is comfortable and doesn't slip. I would love one in EVERY color available! FRYE never disappoints. I purchased my first FRYE boots when I was 16 and I have just celebrated my 65th birthday. I KNOW leather products…no one else comes this close to perfection."
This popular leather convertible cross body bag has a more delicate shape and along with standard leather colors, comes in gorgeous pastels. Lightweight but utilitarian, this purse is a great option for travel.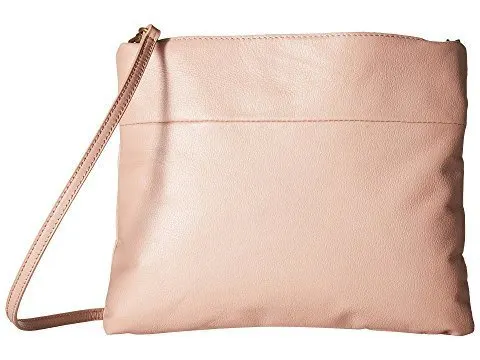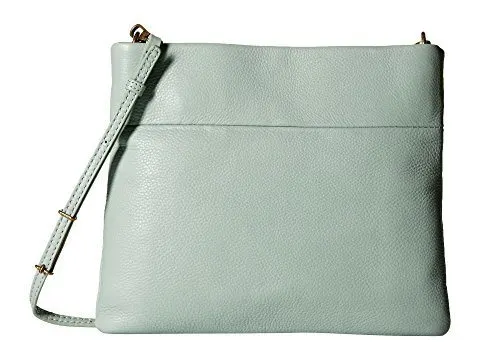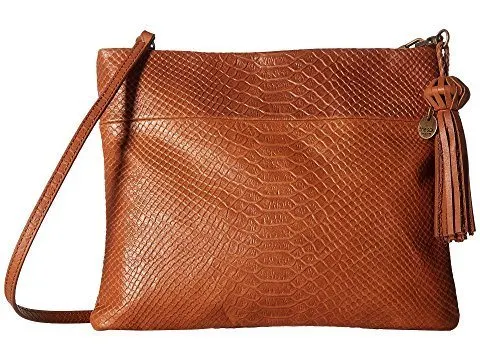 For something different, I liked this chic striped fabric cross body handbag. No one would ever think it's just for "travel" it looks perfect for a seaside vacation.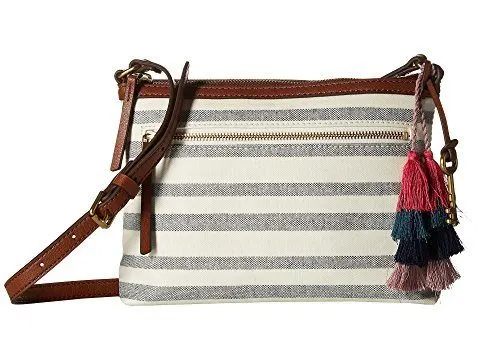 When I traveled with a boyfriend, I was always the one schlepping the stuff during the day. The guy didn't have a purse like me, so all of a sudden he'd be stuffing his eyeglasses, sunglasses, and maybe a book into my handbag. I resolved this issue by getting him his very own travel cross body bag– sporty enough for a guy for travel, or to use for the gym back home.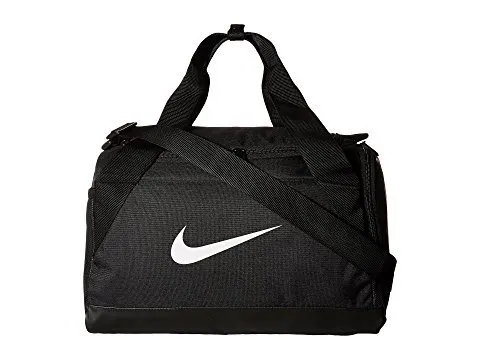 What are your favorite cross body handbags? Tell us about them in the comments below!
Find this post helpful? At no additional cost to you, support the maintenance of running this website by using our Zappos affiliate links to shop, thank you! Souvenir Finder is a participant in the Amazon Services LLC Associates Program, and Zappos, affiliate advertising programs designed to provide a means for sites to earn advertising fees by advertising and linking to amazon or zappos, at no additional cost to you.