This is a sponsored written in collaboration with our partners.
A different way to live Miami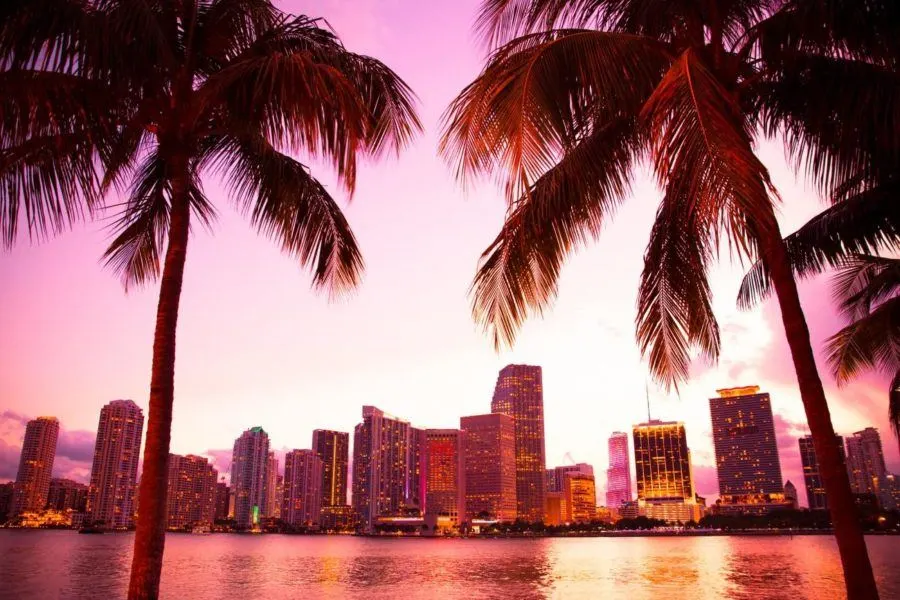 Isn't Miami one of the first vacation spots people think of when taking a break from work?
I bet it is! A warm tropical weather, white-sand sparkling beaches, hot sensual bodies, a non-stopping nightlife, is what this vibrant city is famous for. But have you ever really stopped to see Miami? To live it's culture and it's customs?
If you haven't, let me tell you something…you are missing the best!
This multicultural city boasts a thriving contemporary art scene, unbeatable vintage shopping, stimulating vast nature and some of the country's freshest seafood, among other marvels.
A little hint to make your life easier while in your journey is to rent a car in Miami, believe me; it will make the difference…
Go through the art path
Perhaps one of the most unknown Miami scenes for tourists is it's the artistic one; maybe because everyone wants to enjoy the sun and the sand… but there are others who might actually rejoice among the rich art-deco architecture around and the world-recognized museums and art galleries in the city.
First hand recommended sites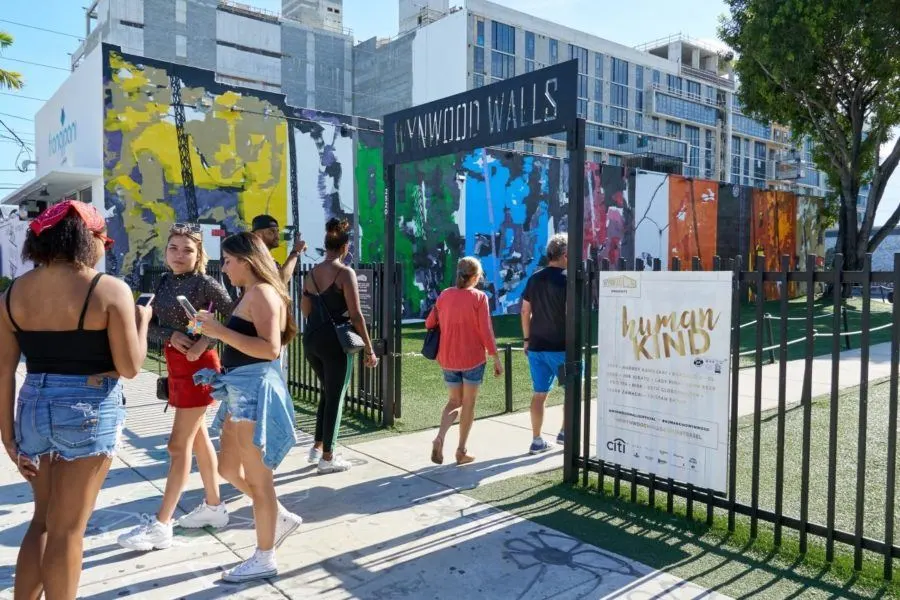 You could begin by exploring Wynwood & the design district's gallery scene which is one of the neighborhoods that concentrates several spaces dedicated to street art. Leveling up to the style of many of the most important cities around the world, the Wynwood art district of Miami has positioned itself as the mecca for graffiti walls in the country.
So take it from me, taking a walk through Wynwood walls and some of the adjoining spaces is definitely a must see in Miami.
Vizcaya Museum & Gardens is also a good shot, if you are into big fancy mansions with a hint of history… This is the largest mansion in Florida, built in 1916; this was the winter home of millionaire James Deering, whose purpose was to build a replica of a sixteenth-century Italian mansion. Its luxurious rooms present a mixture of styles that go from the Renaissance to the neoclassical. The house's gardens are a real gem, so don't hesitate about a picnic once you're there.
Contemporary art is also present in Miami and the Perez Art Museum Miami is the perfect example of it. This is the most important contemporary art museum in Miami devoted to the collection and international art exhibition of the 20th and 21st centuries through large-scale exhibitions. From the hands of the work of important Swiss architects, the building its hanging garden are a true spectacle. Perez Art Museum offers also a restaurant, and a magnificent terrace with spectacular views, definitely no waste. Highly recommended!
A little art never hurt nobody, so don't think it twice and jump into it!
Shop till you drop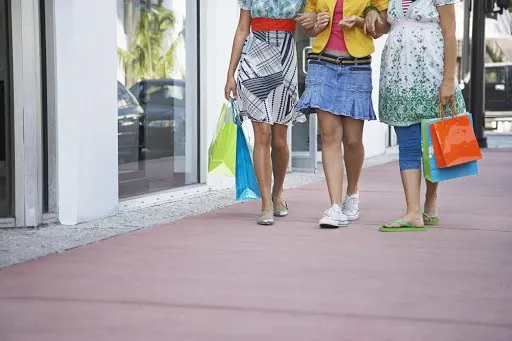 There's this myth around the entire shopping trend in Miami that you have to spend a fortune if you want to walk off the city with a few of nice clothing bags. Yes, of course, one of the things you'll see the most in Miami is thousands of signature stores and boutiques but there's also a great vintage shopping side that many are not aware of.
Clarification note: Second hand or Vintage?
People tend to confuse this two terms… Well, let me tell you the difference: When we talk about second hand clothing we are referring to those almost new clothes that people didn't want any more and ended up on a store. Now, Vintage clothes tend to go much further back in time, even from decades ago but preserved intact and are back in fashion.
Having made this clear let me continue…
You can have a blast vintage shopping in Miami! You can find pieces so exclusive and high quality as the ones on a Gucci store. Actually, the quality of vintage clothing is simply unmatched by that of contemporary clothing because back in the 1970's and even before the 1960's clothing was constructed to really last.
Here are some of the most stylish Vintage boutiques where to have fun:
Located in the heart of Lincoln Road, you will find Fly Boutique which has a selection of clothes for them and them in brands from Dolce & Gabbana and Nannette Lepore to Rock and Republic jeans and vintage scarves in bright colors. You will continue to pay the prices of Lincoln Road, but even if you buy an Armani jacket for $ 200, you will definitely be getting more for your investment. It opens until midnight on Fridays and Saturdays, so you can go in, get something and still have time and money for a cocktail.
Fly Boutique, 650 Lincoln Rd, Miami Beach; 305-604-8508
We cannot talk about vintage in Miami without mentioning C. Madeleine's. Here you can find a selection of items for women, from Chanel handbags and Missoni woven dresses to retro blouses and go-go boots, all in perfect condition and at low prices. For those with a limited budget, accessories will be the best alternative, with cute bags embroidered with lemon or orange beads or vintage straw handbags, all accessible below $ 100. They also have a selection of masculine items.
Madeleine's, 13702 Biscayne Blvd., North Miami Beach; 305-532-8733
Amoire Chi Chi is a small store with fashion permeated all over the place. The walls are covered entirely with feminine items. Here you will find Chanel costumes and St. John pieces, mixed with Moschino and Roberto Cavalli. With an impressive selection of outfits to choose from, this is a good place to find executive and evening outfits. For the night, head to the back and look at the hangers of vintage long dresses. Prices range from $ 40 for a Longchamp backpack to $ 200 for a Roberto Cavalli shirt.
Armoire Chi Chi, 9484 Harding Ave, Surfside; 305-868-3870
First we eat, then we do everything else… Dive into Miami culinary scene!!
It's no secret that Miami hosts a multicultural and eclectic cuisine thanks to its mixed up people and culture, and the best way to enjoy it is if you visit the city during the Miami Spice, a delicious promotional event that takes place at the end of summer, and which highlights the menu of the best local restaurants at reduced prices. These restaurants may be some distance one from each other but Miami car rentals are the best option for you to move around each of these gastronomic places and it is also pretty convenient if you decide to tour the city
This event takes place from August 1st to September 30th with more than 160 of the best restaurants in Miami participating. The establishments offer three-course menu while some chefs take the opportunity to show off their most emblematic dishes, others prefer to be creative, experimenting with new recipes and flavors.
This was a personal advice but if you happen to visit Miami other but in summer, here are some recommendations:
Savoring Cuban Flavors in Little Havana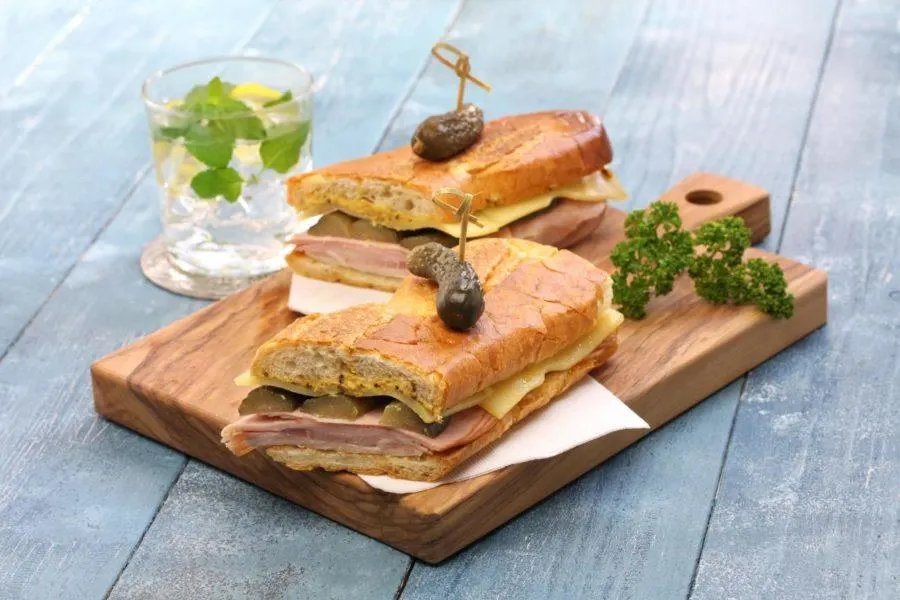 Cuban cuisine is a must try in Miami and of course, the Little Havana and the famous Calle Ocho is at the heart of the Cuban-American community in Miami. Find many Latin-influenced shops and Cuban restaurants.
#1 – Traditional Cuban Fares at El Exquisito
1510 SW 8th St, Miami, FL
#2 – Versailles: Miami's Iconic Cuban Favorite
3555 SW 8th St, Miami, FL
#3 Estefan Kitchen
140 NE 39 Street, Palm Court, Miami, FL
Peruvian Cuisine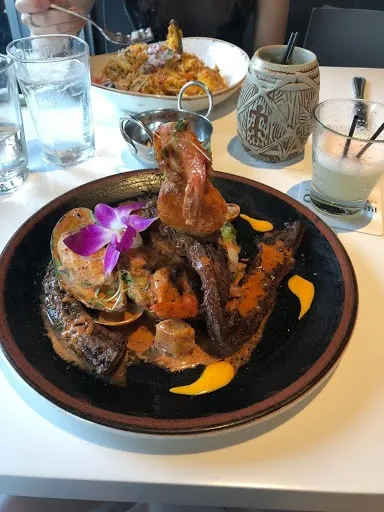 Some time ago Peruvian cuisine was something difficult and rare to find around the city but over the past several years, signature dishes like ceviche and lomo saltado have become very popular and demanded. Folks flock to restaurants featuring papa a la huancaina and arroz chaufa, and the delicious quinoa (a common staple in Peru) that has become a must.
Nowadays, you can find cevicherias in almost every strip mall, but I want to show my favorites:
#1 Cvi.Che 105
105 NE 3rd St., Miami
#2 Mr. and Mrs. Bun
15572 SW 72nd St., Miami
#3 Dr. Limon
13766 SW 84th Street, Kendall
Get Dominican!!!
Hispanic-based dishes are the bomb and Dominican Republic foods are typically made up of a combination of Spanish, native Taino, and African influences. This food is said to be similar to other Latin American countries, most notably, Puerto Rico and Cuba. Although similar, Dominican dishes have a distinct and unique flavor all to their own. Without a doubt, there's nothing like a good plate of mofonguitos — miniature versions of mofongo, to brighten your day…
Here are some options:
#1 Ivan's Cookhouse
14815 Biscayne Blvd
#2 El Conuquito Restaurant
1099 NW 119th St, North Miami, FL
#3 Milly's Restaurant & Café
2742 SW 8th St, Coral Gate FL
If you get the chance to check any of the above… You're welcome ☺
Miami has plenty to see and enjoy, make the right decision and dig into it. You won't regret!