This is a sponsored guest post written in collaboration with our partners.
The Best Souvenir and Gift Shops in Florida, USA
Florida is such a beautiful and unique state, with its warm weather, brightly colored architecture, and stunning palm trees and ocean views. Your trip is sure to be a memorable one, so you should commemorate it with souvenirs or even gifts for your family and friends. In this article, we will talk about some of the best places to shop for souvenirs and gifts throughout the state of Florida. Since Florida is such a large state, we will provide options in the biggest cities and tourist destinations.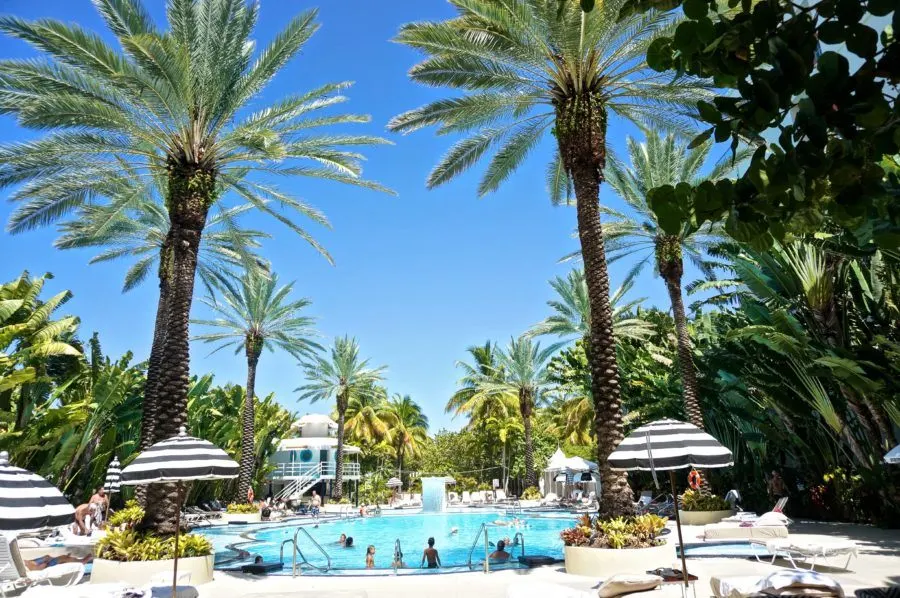 Miami
This is the first place you should go to if you're looking for cute and affordable souvenirs. This outdoor mall has several Miami-centric stores where you can pick up items for yourself and your loved ones.
KITH
This high-concept store is a sneaker lover's dream, with a huge selection of brightly colored shoes, as well as streetwear and an ice cream shop inside. The entire store is sleek and stylish, and will look great on your Instagram feed.
This is an adorable letterpress that creates a range of hand-printed goods that are perfect for souvenirs. You'll find cards, keychains, notebooks, and more with their signature designs. They also do custom printing.
Robert is Here
If you are looking to take back some food that is unique to Miami, Robert is Here should be on your itinerary. They're an iconic local fruit stand that also sells a variety of Miami-specific snacks, like butters, jams, and salsas, as well as sugary treats like cookies and dried fruits.
Official Art Deco Gift Shop
The art deco architecture style is integral to many Miami neighborhoods that you will see on your trip. Located in South Beach, the Art Deco Gift Shop uses part of their sales to preserve the area's architecture. Here you will find quirky local art, jewelry, vintage interior decor items, and more.
Florida Keys
Key West Shells and Gifts
One of the most quintessential Florida souvenirs to take home is a beautiful shell. If you didn't pick one up on your trip to the beach, head to this charming gift store to pick one up. They also have a wide range of other cute items to shop through besides shells.
Florida is one of the best places in the world to pick up Cuban-style cigars. This shop has been making them since 1984, and they both look and taste luxurious.
Petronia Island Store
If you want souvenirs that are truly local and one-of-a-kind, the Petronia Island Store is a great place to pick one up. Here you'll find home decor, jewelry, soaps, stationary, and much more. The items are all sourced from local artisans, many of whom work with fair trade organizations as well.
In One Era
This is a very popular local antique store where you'll find a huge selection of items sourced from estate sales nearby. There's so much to choose from, and the stock changes from day to day, so it's worth visiting multiple times on your trip if you are a vintage lover.
Orlando
World of Disney
If you're vacationing in Orlando, chances are you're a Disney lover. World of Disney is located in Disney Springs, and it's home to the largest Disney store in the entire world. You'll find virtually any Disney-related souvenir you could possibly want, and it should be on your list of places to stop if you're visiting the parks.
Islands of Adventure Trading Company
If you're heading to Universal Studios, you won't want to leave without picking up some souvenirs. This is one of the best stores in the park to find a wide selection of items, many of which are more affordable than at other shops. They have a Harry Potter themed section as well as plenty of other toys, clothes, and gifts.
Gusi Gift Shop
This huge shop is home to a wide variety of products, and you will be able to find gifts for everyone on your list. Roam through their huge selection of clothing, accessories, and fragrance, and keep an eye out for their selection of affordable Disney and Marvel themed merch. They also have luggage and other travel essentials if you forget anything on your trip.
Orange World
Located just outside of Orlando, this store is shaped like a giant orange and has been around since the 1970s. Inside, you will find tons of citrus fruit, but you'll also find plenty of bright and kischy souvenirs. Don't forget to take a picture while you are visiting.
Kennedy Space Center Store
You normally wouldn't think of an airport shop as being the best place to find souvenirs and gifts, but this is a welcome exception. This space-themed store has plenty of unique and exciting goods that are great for children or adults.
Tampa
This incredible family-owned shop is a great place to get handmade candles on your visit to Tampa. The candles are made from soy and have rich, luxurious flavors like espresso and tobacco, just to name a few.
TECO's Manatee Viewing Center
No trip to Tampa is complete without seeing some live manatees, and on your visit, you should be sure to check out the center's gift shop. You'll find tons of sweet manatee-themed gifts that will put a smile on your face.
South Tampa Trading Co.
This is a very unique and kitschy little shop that sells a huge range of beads and costumes for Mardi Gras, which is a huge celebration in the southern United States. They also sell nautical themed souvenirs and gifts that are excellent to bring home with you after your trip is finished.
Jacksonville
Everybody loves getting sweets as a gift, and this chocolate shop is a huge local favorite that you shouldn't miss. They are known in particular for their chocolate-covered popcorn, but you will also find plenty of other sugary treats to take home with you.
Gloss Goods
For a selection of high-end lifestyle products, pop into Gloss Goods, a stylish shop that sells limited-run jewelry and beauty products that are hard to find anywhere else. You'll also find home and wellness items that are perfect for any discerning shopper. This store is also very chic and charming, and you'll want to pull out your camera and take some snaps.
Avonlea Antiques and Design Center
This is a giant antique mall that every vintage lover should check out on their visit to Jacksonville. You'll find art, furniture, kitchenware, and other collectible goods as you peruse this giant space. In fact, it's so large you could easily spend an entire day here.
Sarasota
Molly's Chic & Unique Boutique
This sweet and colorful shop is beloved by both locals and visitors, and has a range of darling gifts for the woman in your life. They are particularly well-known for their fashion accessories, like shoes, jewelry, and handbags. This store also has an excellent selection of unique local gifts for everyone in your life.
Venice Mercato
The Venice area is always a great place to go shopping in Sarasota. However, the best place to find rare and unique items is at the Mercato, which is only open once a month. While it can be a bit of a zoo, it's an amazing place to find dramatic antique decor pieces.
Whether you consider yourself a bookworm or not, you should be sure to visit Brant's Book while you're in Sarasota. This quirky bookstore has a mind-blowing selection of used books, and regardless of what type of reading material you're looking for, they're sure to have it. You could easily kill hours here exploring the stacks.
Artisan's World Marketplace
This store is not only a great place to find beautiful souvenirs and goods, but it also offers an easy way to support artisans from around the world. This ethically-minded company brings in fair-trade goods made in over 70 different countries, and while you are shopping, you can read about where each of the items came from. You'll find everything from jewelry to soaps to home decor and much more, and each item has its own unique story.
If you're visiting Florida from outside the US, you will need to make sure that your ESTA status is approved before you go. If you've never visited the United States before, you may be wondering, 'what is ESTA?' This is an online application that travelers from a number of pre-approved countries need to fill out to enter the US in lieu of a visa. You will need to complete the application online at least three days before your trip, and once you've been approved, your status is valid for two years. You can check ESTA application status online at any time through their official website, and you can update it as needed.
Florida is a very diverse state full of beautiful places to explore. You won't want to leave without any souvenirs, so be sure to check out some of the shops mentioned here to pick up the gifts you want to remember your trip by.