I'm just back from a whirlwind tour of Western Norway, from Oslo up to Geiranger, and couldn't wait to share my favorite moments from this country. While I knew that Western Norway is famous for its jaw-dropping fjords, I was taken aback by the sheer diversity of this region. Sure Norway has the best nature on the planet– but it's also a great place for shoppers (especially antique lovers), culture hounds, architecture aficionados and foodies. And while other Nordic countries might get a bad rap for their more reserved locals, Norwegians are warm and friendly, always ready to welcome visitors and share their traditions.
I'll be showing you some of these areas more in-depth in upcoming posts, but to start off my Norway series with a bang, I wanted to offer fifteen a few of my favorite experiences, along with what souvenirs to bring home to remember them by.
Note: the top Norway experiences I am writing about are limited to Oslo and the Western Fjord region– there is so much more to see in this gorgeous country! I hope to cover Northern Norway experiences (especially the Northern Lights!) in a future visit.
1. Experience: Gasp as you take in the Fjords from above.
Before visiting Norway, I'd had this idea that the fjords were best appreciated by those intrepid adventurers who hiked for hours to reach spectacular views on daring ledges.
But I didn't pack any hiking shoes (my longest hike was an amble of ten yards or so from the car to the lookout point). I skipped the handstand selfies and happily stood behind guard rails and glass viewing walls. And not once did I feel like I was missing out– in fact, I audibly gasped when I took my first look out over the fjords. I would love to use a clever analogy here, to give you some point of reference of what it felt like to stand at the edge of these vistas, but I can't. I have nothing to compare them to.
Bring it Home: a Local Painting of the Region
It's hard to photograph the fjords in a way that captures their mystical beauty and otherworldliness. I did see some local paintings though that managed to some close.
2. Experience: Overload on Traditional Norwegian Sweets
I knew nothing about Norwegian sweets before this visit and planned to save my appetite for the fresh local seafood. But curiosity got the better of us, and a few innocent inquiries about some of the offerings in Alesund ("oh what are those pancake things?") and our lovely guide Bente was suddenly stuffing us with Norwegian treats at every turn. Not that I'm complaining– after protesting that we preferred to share we had no problem cleaning our plates of pancakes, waffles, and later local bakery specialties like grovkake.
Bring it Home: Baked Norwegian Sweets and Recipes
If you're in Alesund, consider bringing the local specialty grovkake back, these treats keep for at least a week (the local bakery ships worldwide to homesick former residents). The supermarket also sells Norwegian sweets like skillingbolle, though while not as fresh as from a bakery, might have a longer shelf life.
Norwegian pancakes are best made fresh at home. I want to make these for a future post (can some kind Norwegian local please share your favorite recipe please?). I also stocked up on some local jam to top my pancakes with– but need to ration the rest as I'm already halfway through the jar (err I've only been back a week!).
3. Experience: Stroll through Oslo's Coolest Neighborhood, Grünerløkka
I love stepping away from the tourist zone and finding real neighborhoods where everyday people live– even better if it's an up-and-coming neighborhood, filled with eclectic shops, cute outdoor cafes and a youthful vibe. Oslo's Grünerløkka is exactly that (see my full post on it here).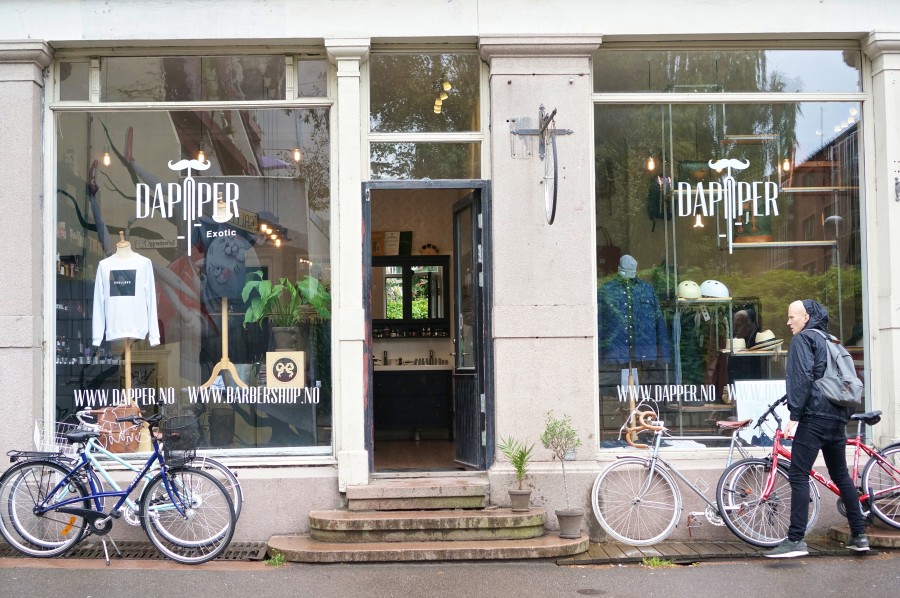 Bring it Home: Fun Vintage Finds
I like shopping vintage in the United States, but it's often hard to rifle through the junk and uncover genuine finds. But in a Norwegian vintage store in Oslo's Grünerløkka district everything feels like a major find. Vintage Norwegian jewelery, handbags, barware and old leather suitcases all tempted me.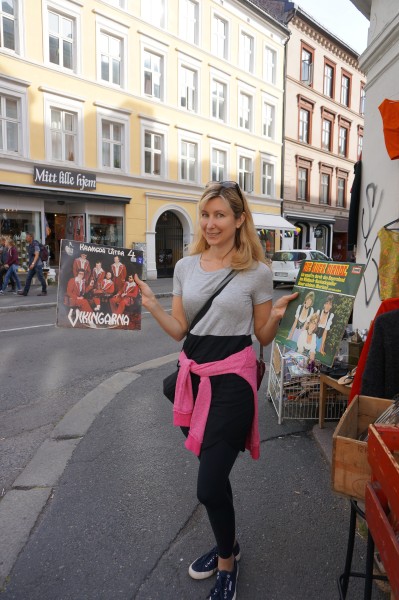 I'd buy these vintage records for the album covers alone.
4. Experience: Drive the Zig-Zag Trollstigen Road
Don't be scared off by the You Tube clips. My travel mate (and driver) Linda carefully studied the videos of the drive down Trollstigen Road (aka, the "troll's road"), before our arrival. The Trollstigen is a single lane road that zigzags down a steep mountainside, past waterfalls and massive boulders, and is considered an incredible feat of engineering.
Linda admitted getting nervous at first while watching a video where a car tries to pass a camper on a switchback- but it turned out to have nothing to do with the road– it was just an incompetent driver. As long as you respect the rules of the road (pull over when you see another car coming, duh!) the drive is not only a breeze, but a thrilling joyride. In fact, when we reached the bottom all Linda could say was "I want to do that again!"
Bring it Home: a Troll
To remember your drive down the Troll's Road, what could be better than picking up your very own troll. In Norway, trolls are the stuff of fairy tales, cult horror flicks, and local legends. While it's definitely a "touristy" souvenir to buy, to me the troll is a fun representation of Norwegian folklore. I bought my troll on my first day in Oslo and photographed him throughout Norway (see the full Troll photo essay here!). But I have to admit my troll seemed to be at his happiest when he was back in his homeland of Trollstigen.
5. Experience: Visit a Century-Old Sweater Factory in Dale
It is pretty extraordinary to come across a nearly century-old European factory that is not only fully operational, but thriving. Dale of Norway has not only eschewed Chinese factories, but has insisted on keeping the entire production process, from design to final product, within their headquarters in Dale, Norway. We had a great time visiting their museum and working factory. Look for more in depth coverage of our visit in a coming post.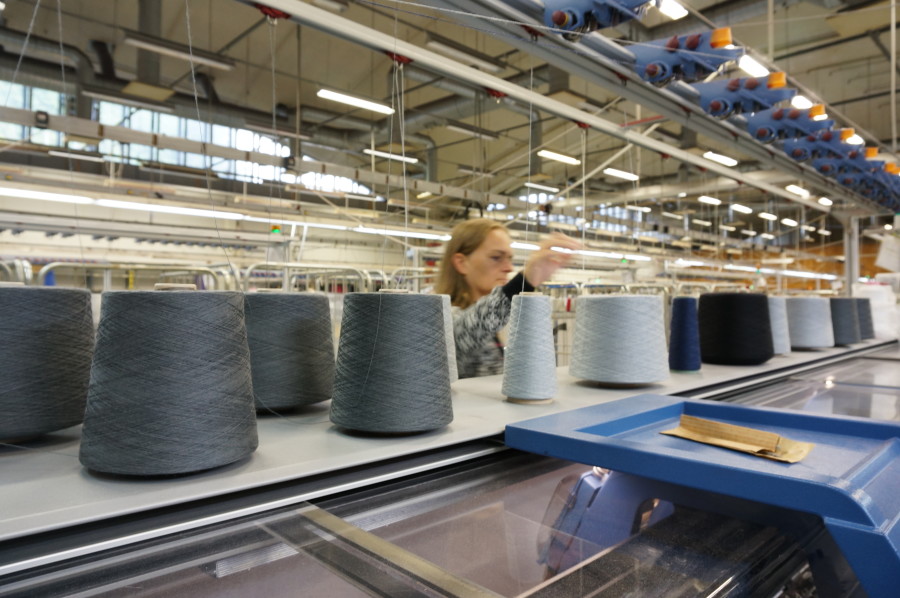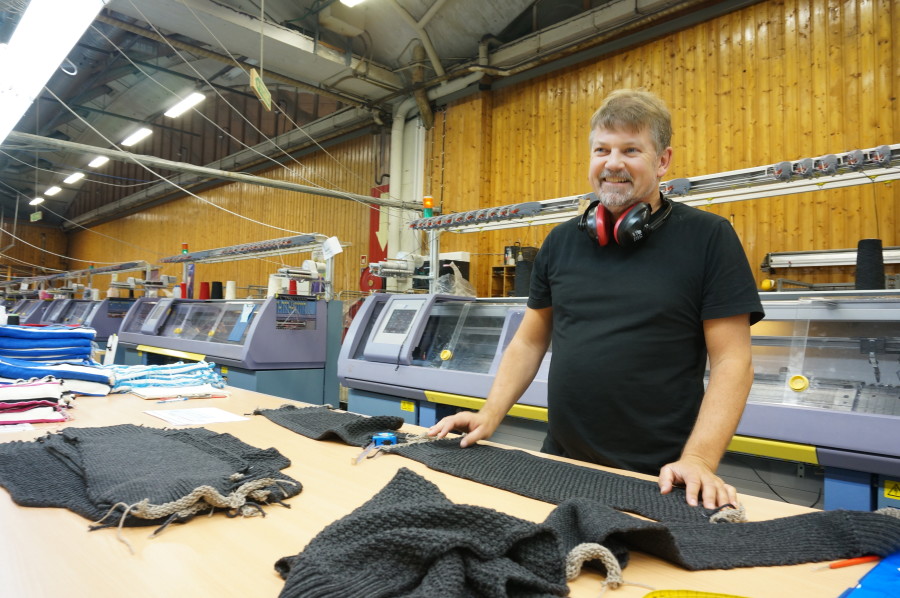 Bring it Home: a Classic Norwegian Sweater Made On Site
I have to admit, that while I absolutely loved the Dale museum and factory tour, what drew me to Dale was the promise of half-price shopping at its outlet store on-site. You'll find sweaters, coats and hats of all sizes and designs here (along with a retail store that carries the entire Dale line).
To buy a sweater before your trip, check out the great selection here.
6. Experience: the Scream
Although I love Edward Munch, I was prepared to give the Scream a miss. We were on a tight schedule and I figured the crowds would be annoying. But we did have the Oslo pass which offered free entry to the National Gallery, and the Gallery was right in the center of town so we decided to pop in. My verdict? Even if you're not a "museum person," it's absolutely worth it to see this masterpiece. The rest of the Gallery is filled with Scandinavian art and is beautifully displayed– but if you're short on time there is no shame in asking for directions to the Scream and taking a quick look.
7. Experience: Ride the Flam Railway with Norway in a Nutshell
The ride on the Flam railway is only an hour long, but is considered one of the most gorgeous train rides in the world. I loved everything about the experience– the bright red train with its vintage interior, the ride through the peaks and valleys of the fjords, and especially the bright wooden homes dotting the countryside.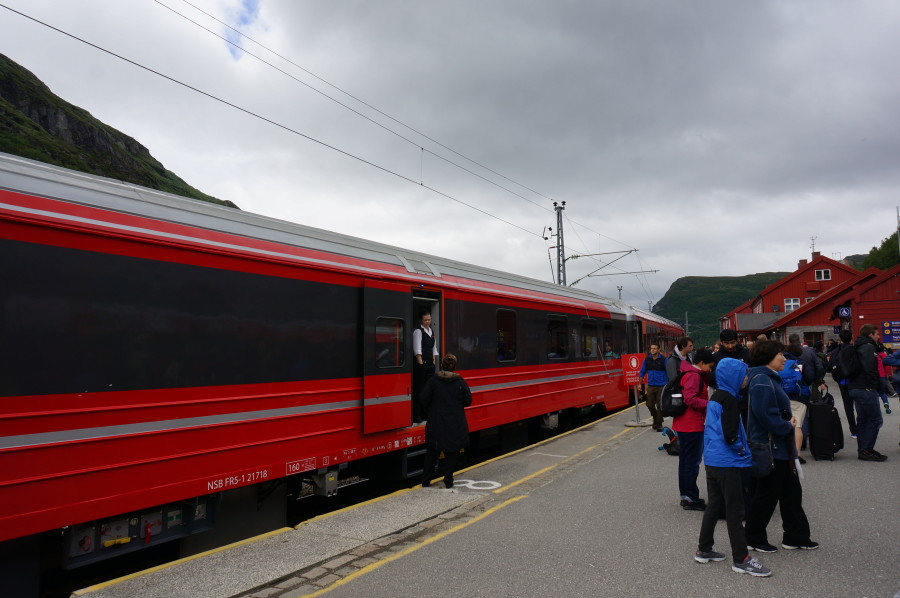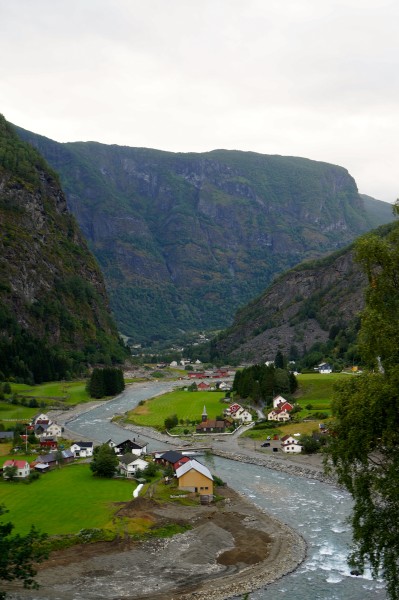 Bring it Home: a Well-Priced Norwegian Down Jacket from Mall of Norway in Flam

As you hop off the Flam railway in most seasons, you are reminded that Norway usually has a chill in the air. Fortunately, at the last stop in Flam, there is a fantastic gift shop, the Mall of Norway, that will keep you toasty in colorful Norwegian branded down jackets.
Mall of Norway is the largest gift shop along the Flam, and by far the best. What I loved about this shop was both the huge variety of souvenir items and the dedication to high quality Norwegian brands– it truly is one stop shopping. While you'll find some of the same types of items you'll see in other gift shops (trolls, magnets, moose and viking items, etc), the selection here is so much larger that there is no need to shop around to find just the right souvenir.
But my favorite thing about Mall of Norway are all the Norwegian brands and specialty items not typically carried by other gift shops. Here you'll find locally handmade scarves, trendy Fjallraven backpacks, cute Norwegian hiking shoes, and statement jewelry pieces from Norwegian designers.
This slideshow requires JavaScript.
Perhaps it is because the Mall of Norway is so busy with visitors that they excel at customer service. Shopping here is a friendly experience, the staff can answer any questions about Norwegian goods and even offer tips for where to get a snack after shopping (they recommend nearby Toget cafe for quick delicious pizza, or for a proper meal, try Ægir Brew Pub, the best place in town–with fantastic decor in Norse viking style).
8. Experience: Walk up the Roof of the Oslo Opera House at Sunset
With its sharp angles and a sloped rooftop that you can walk right up, Oslo's opera house is famous for its unique architecture. I really wanted to see that angular design so I planned to visit during the light of day.
But it wasn't meant to be. On my tight schedule, I didn't make it to the Opera house until sunset. Not only that, it was late sunset, with the sun fading quickly, nearly overtaken by the darkness shrouding the sky. Those sharp angles were now just hazy blurs, barely visible in the dusky sky.
I was annoyed.
But being the industrious blogger that I am, I swapped in my low light camera lens, hoping to capture something worth sharing. As I made my way up the concrete ramp, frustrated I wasn't able to frame the architecture, I started to notice something else– deep shades of red and oranges reflecting in the windows of the Opera house. I was confused and started wondering if it was that even real.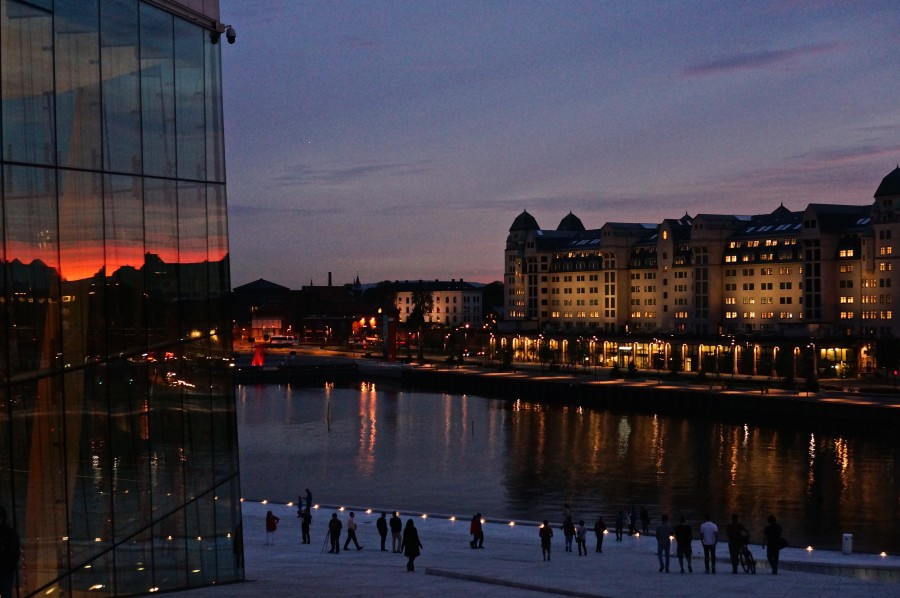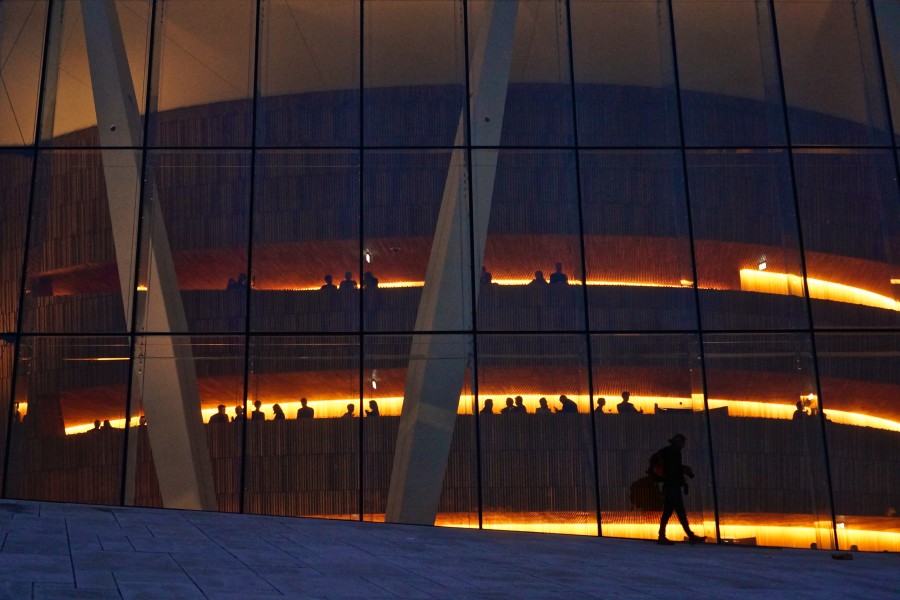 Bring it Home: Opera Music

Since walking the the opera house at sunset is such a sensory experience, a souvenir that awakens the senses is a perfect fit. I can't think of anything better than visiting the Opera house's gift shop and picking up a CD of opera music from the latest performerance.
9. Experience: Cruise through the Fjords like an Ancient Viking
I am a little obsessed with Vikings (I might be currently binge watching the Vikings History channel series). Mind you, it's not the pillaging and human sacrifice part that enthralls me, but the idea of Vikings as fearless explorers in a new world. To me, Vikings represent bravery in the face of the unknown, with a bit of resourcefulness, resilience and bravado thrown in.
What would it have felt like to be a Viking, an explorer that navigated these fjords to distant lands still unknown? To me, that feeling of exploration and discovery, where you're not sure what lies in wait around the next bend, can't be matched by anything other than a boat ride through the fjords. While I would have loved to have taken a Viking ship (like the ones on display in Oslo's excellent Viking museum) I had to instead make do with a ferry boat.
But once you're out on the water, it make no difference if you're in a wooden boat or on a large ship, if you're alone or sharing the space with other tourists– the experience of being dwarfed by these massive fjords, with waterfalls etched into their walls, just can't be described. With the whipping wind and rain only adding to the moody atmosphere, it was impossible not to feel alive.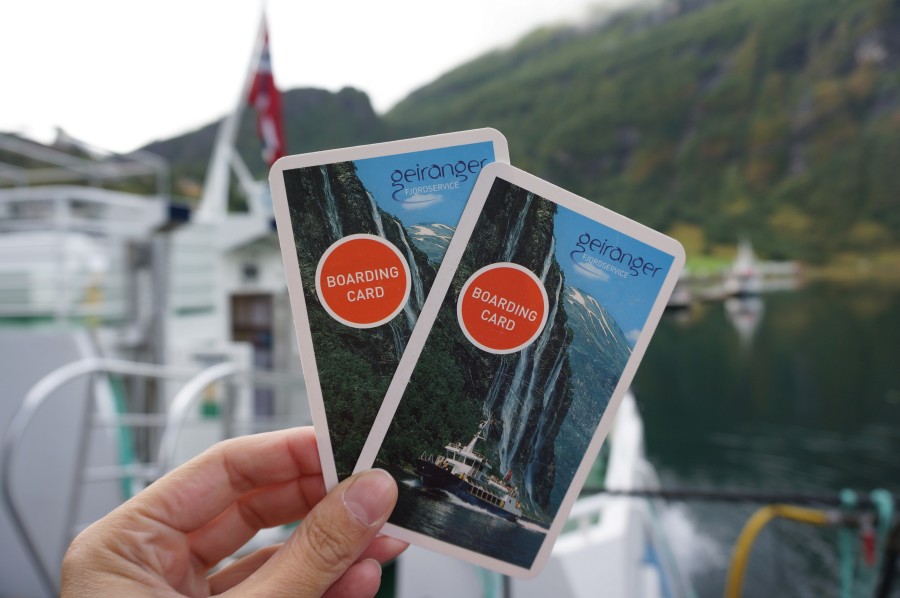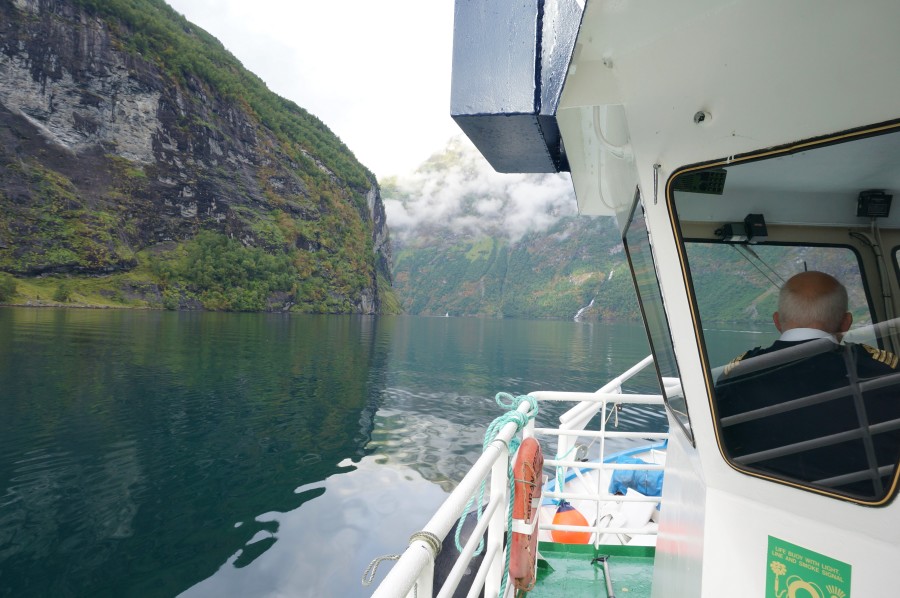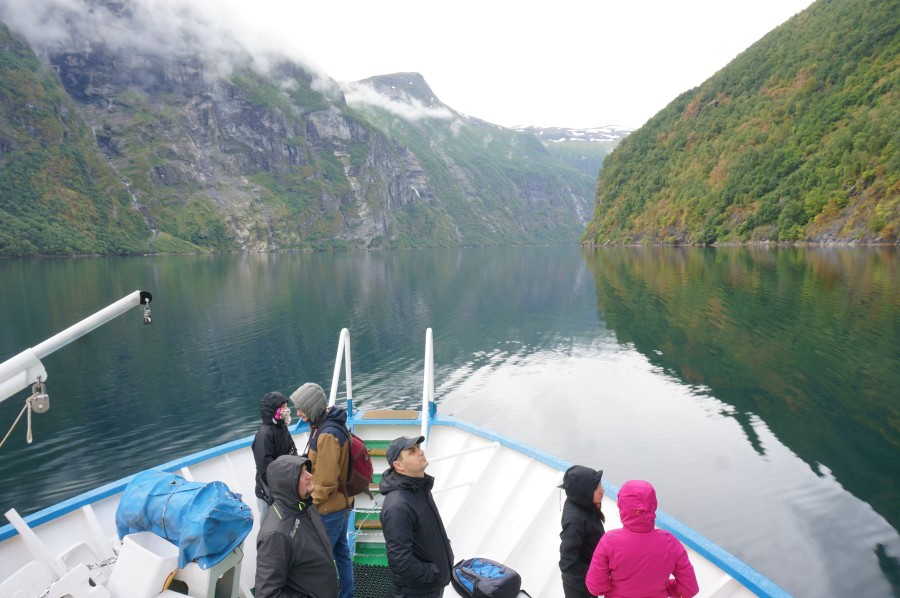 Bring it Home: a Viking Drinking Bowl

Finding a unique Viking souvenir to remember this experience by was a little tricky. Sadly, in souvenir shops there is a proliferation of serious Viking tat (including helmets with horns, which are so historically wrong).
For more unique Viking souvenirs, I found the local vintage and antiques shops to be a great resource. While you can buy a reproduction of a Viking drinking bowl at any souvenir shop, if you're willing to spend a little more, you can bring home a genuine work of art.
10. Experience: Traditional Norwegian Home Cooking
When I researched Norwegian cuisine, it seems like there is an overemphasis on the more extreme stuff– lutefisk, whale and other delicacies that didn't really appeal to me. I was interested in finding tasty, but not necessarily unusual options, something locals might cook at home. I found two dishes that were standouts for me in this genre– Norwegian meatballs (served with mushy peas) and fish soup.
Bring it Home: Norwegian Recipes to Make at Home

I hope to recreate these delicious Norwegian meatballs at home in a future post. Send me your recipes!
11. Experience: Explore the Art Nouveau Architecture of Alesund
Alesund was one of my favorite stops on this trip. While it once also was a town filled with traditional colorful wooden homes, a great fire and a new plan to rebuild more strategically sets this town apart from others. Young architects at the time of the reconstruction were embracing the Art Nouveau movement, so this design element can be seen across the town in the buildings (inside and out). The town naturally attracts an artsy population, so it's a great place to shop for original designs.

Bringing it Home: a Piece of Classic Art Nouveau Enamel
12. Experience: Walk the Winding Nooks of Bergen's famous Bryggen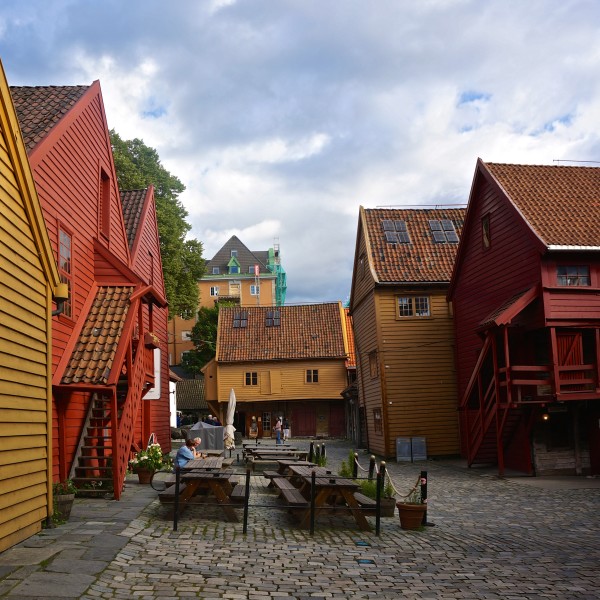 At first glance, Bergen's Bryggen are the colorful wooden shop fronts lining the waterfront. But wandering through the crooked, narrow alleyways separating the shop fronts is where these wooden structures reveal themselves. I loved exploring all their nooks and crannies, both by day and night (it's the perfect romantic walk in the evening).
Bring it Home: a Gift from the Unique Shops in the Crooked Alleyways
For hundreds of years, the Bryggen has maintained its original identity as a commercial shopping district. While there are lots of souvenir shops selling the same old plastic figurines, take some time to discover the many unique shops hidden away in its alleys (or read my full post where I show take you inside the best shops here).
13. Experience: Stock up at a Norwegian Grocery Store
If you're a regular reader of this website, you know that foreign supermarkets are my personal obsession. I love the opportunity to walk among the locals and see what kind of different and wonderful things they are putting in their grocery carts. While you can visit a supermarket anywhere in Norway, if you're in Geiranger, don't miss this little grocery store backing up to the fjords– take a peek out the back window for the view.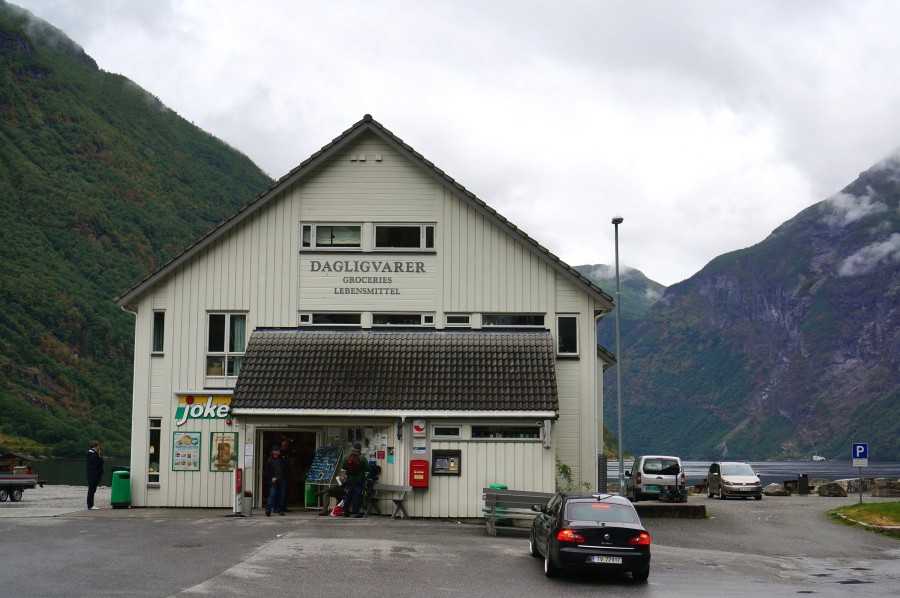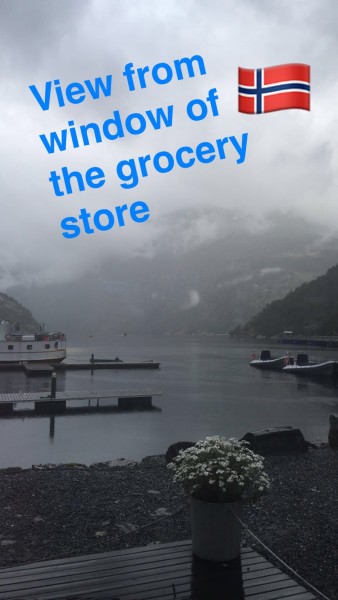 Can you believe I took this photo from the back window of the supermarket?
Bring it Home: the Best Value Supermarket Souvenirs
As I've said before, some of the best and most economical souvenirs can be bought from the local supermarket. Here's my supermarket haul– some strawberry jam, yellow hot dog mustard, and lots of chocolate. See my full post here.
To order Norwegian snacks check this selection out.
14. Experience: a Seafood Lunch from Bergen's Fish Market
I love fresh seafood, especially shellfish, so I was in heaven at Bergen's famous fish market. The market vendors here are friendly and generous with samples– and refreshingly, no one is chasing you down trying to get you to buy anything or eat at their booth. It seems wrong to pick the very first booth to eat at, but I had a good vibe from the vendor there. My intuition was spot on– my sandwich was delicious, enjoyed at a wooden picnic table overlooking the wharf.

Bring it Home: Salmon Caviar
Bergen's fish market is an excellent and reasonably priced place for souvenirs– I wrote about it in more in detail in this post, but my top pick would be the tins of salmon caviar. They had several different kinds of varieties and vendors are happy to let you sample them all.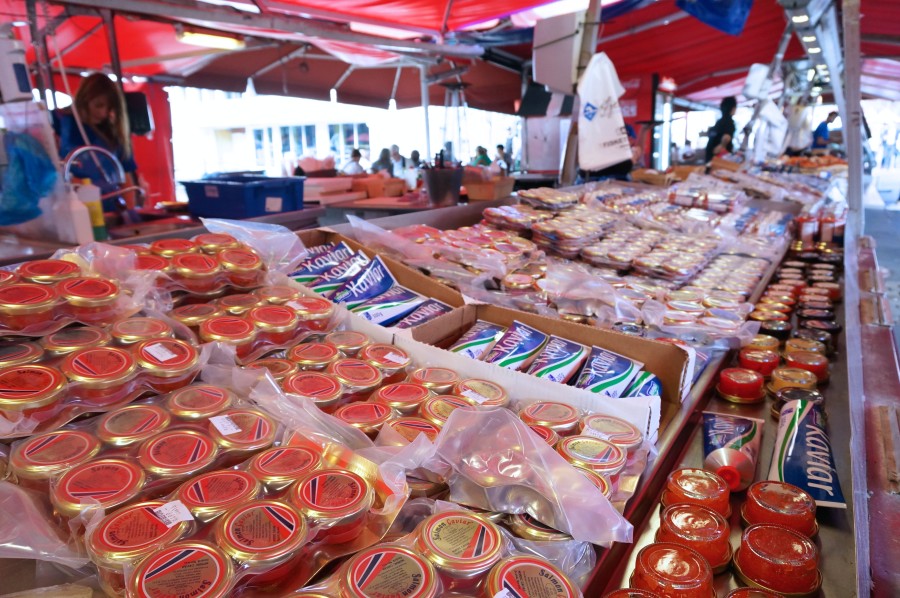 15. A Warm Smile from a Local
But even with these tremendous top experiences, what really made me fall in love with Norway was the warmth of the locals. Everyone we met was so friendly and kind– from the train conductor who personally hoisted our suitcases on board after seeing us run to catch the train, to the baker who generously doled out giant samples of local specialties to the ship captain at the pub who regaled us with tales of battling the Norwegian seas– and most of all to our guide Bente in Alesund who showed us every hidden corner of her beloved village and made us love it too.
I don't have a souvenir for this last experience, but it would be hard to forget the friends we made and memories we shared. I can't wait to return and explore more of Norway and most of all, meet more locals who know how special their homeland is and don't mind sharing it with us.
We enjoyed all these experiences and more in just a one week itinerary. Want to follow our exact route yourself? My cohort Linda of Tripping Blonde has laid out the details on how to go about it– check out her post here!
Disclaimer: My visit was hosted by Innovation Norway and their partners, but all opinions (and shopping picks!) are my own. Souvenir Finder is a participant in the Amazon Services LLC Associates Program, an affiliate advertising program designed to provide a means for sites to earn advertising fees by advertising and linking to Souvenir Finder.

Have you been to Norway? Share your favorite experiences in the comments!
Pin it!