If I had to name one crowd-pleasing Nashville souvenir that's definitively local, inexpensive and easily transportable, it would be the goo goo cluster.
Goo goo clusters are an iconic chocolate candy made right in Nashville (the actual factory is downtown). The perfect combination of chocolate, gooey-ness and crunch, goo goo clusters are considered the first combination candy, dating back to 1912.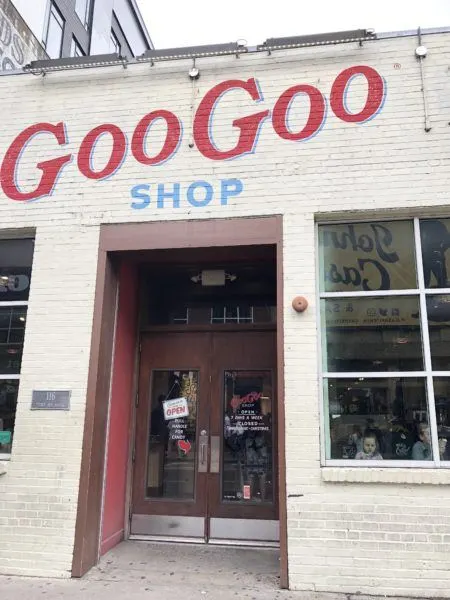 While you can find goo goo clusters easily in the South, and all around the US if you look hard enough (or online here), it's still a fun experience to visit the retail store and bring home some souvenirs. My mom stopped by the Goo Goo store on her recent visit to Nashville and reported back.
The shop is conveniently located downtown, across the street from the Johnny Cash museum at 116 3rd Ave South.
Have you visited Nashville's Goo Goo cluster store? Tell us about it in the comments!
Souvenir Finder is a participant in the Amazon Services LLC Associates Program, an affiliate advertising program designed to provide a means for sites to earn advertising fees by advertising and linking to amazon.com.