As someone who lived in Nashville for three years during law school, I was curious to see what was being written about the best souvenirs and shopping in the area. I was disappointed to see that most of the "best souvenirs in Nashville" lists focus on the new Nashville, filled with hipster shops and the latest foodie trends.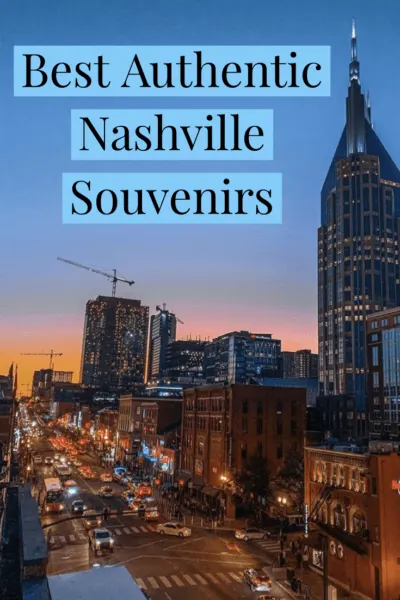 But the new hipper Nashville is not the Nashville I knew and loved. In my Nashville, there were no cupcake shops or bean to bar chocolate companies. For better or worse, Nashville had not yet undergone "Brooklynification." We lunched at local meat and threes. Shot pool at dive-y honky tonk bars unironically. Made pilgrimages to Bluebird and Loveless Cafe.
Our shopping was never at fancy boutiques– we hit the less popular part of town for antique and vintage bargains.
So for my post on Nashville's best souvenirs, I wanted to focus on the things and places that say authentic Nashville to me– the tried and true, still standing spots, even if they're sometimes campy or random.
A Blue Bird from the Blue Bird Cafe
A favorite night out in Nashville would sometimes involve a drive out to the Blue Bird Cafe to listen to acoustic music from independent songwriters. This was a big deal for us overworked young law students, as it required sitting still and quietly for the entire set (Blue Bird has a strict "shhh" policy). But we loved it enough that it was a regular night out for us.
While I don't recall a shop when I was there (the Bluebird, while always famous, has only become more so), last I checked they now offer some pretty interesting souvenirs. I loved the tasteful tee shirts, but my favorite less orthodox souvenir was this plush blue bird key chain.
Goo Goo Cluster
For a one size fits all souvenir everyone will love, hit the Goo Goo shop in downtown Nashville (conveniently located next to the Johnny Cash museum. Check out my post on the goo goo shop for more. Goo goo clusters are chocolate covered gooey, crunchy bits of goodness. The on site shop also has a dessert bar for a snack break.
Goo goo clusters are also available online here.
Loveless Cafe Biscuit Mix
Loveless Cafe is not technically in Nashville, but is only a 25 minute drive away. And most visitors combine a trip to Nashville with a Loveless visit so but I include it with Nashville souvenirs because most new visitors to Loveless. Originally a motel, but Loveless stopped accepting guests in 1985 and is now a full on cafe.
Loveless Cafe is known for its Southern cooking, but is most famous for its biscuits with red eye gravy. Martha Stewart allegedly proclaimed Loveless to be the best breakfast she has ever had. Loveless has been featured on lots of cooking shows and talk shows, so this is no hidden gem— be prepared for a long wait during peak times.
For a great souvenir, bring home the famous biscuit mix (also available online here) or pick up a the excellent Loveless Cafe cookbook (available online here).
Hot Chicken Paste
We often dined on tasty hot chicken when living in Nashville. At the time I didn't think of it as a "thing." I entirely forgot about how yummy Nashville's hot chicken was until I started seeing it pop up on menus in New York City (advertised as hot chicken, Nashville style!)
While you can't bring the chicken home with you, you can try to recreate it with a jar of hot chicken paste.
Honky Tonk Souvenir from a Bar on Lower Broadway
As you walk down lower Broadway "lower broad" with its flashing lights and over the top bars featuring local acts, you might dismiss it as "only for tourists." But you would be wrong. Maybe it was the proximity to Vanderbilt Law School or the cheap drinks, but we sometimes gathered here for nights out with friends.
Even if country music wasn't our favorite genre and we glaringly stood out from the regulars, we always felt welcomed here and had a great time. In fact, as I researched our old haunts, every single one of the "cool" bars we frequented had shuttered their doors. The only bars still standing were those lower broad honky tonk joints.
Many of the bars on lower broad have a similar vibe (we used to go to Robert's Western World, among others). I recommend taking a walk down Broadway to find your own favorite.
How to commemorate your honky tonk visit? Several of the bars sell tee shirts and other merchandise, this is a case where I advise the more ridiculous the better.
Flea Market Souvenir
Nashville has an amazing flea market. While it's only held once a month, it's so fantastic that it's worth planning a trip around. With over 1300 booths sprawled out over the Tennessee Fairgrounds, the market is one of the largest in the country. We wrote a post about the Nashville Flea Market here.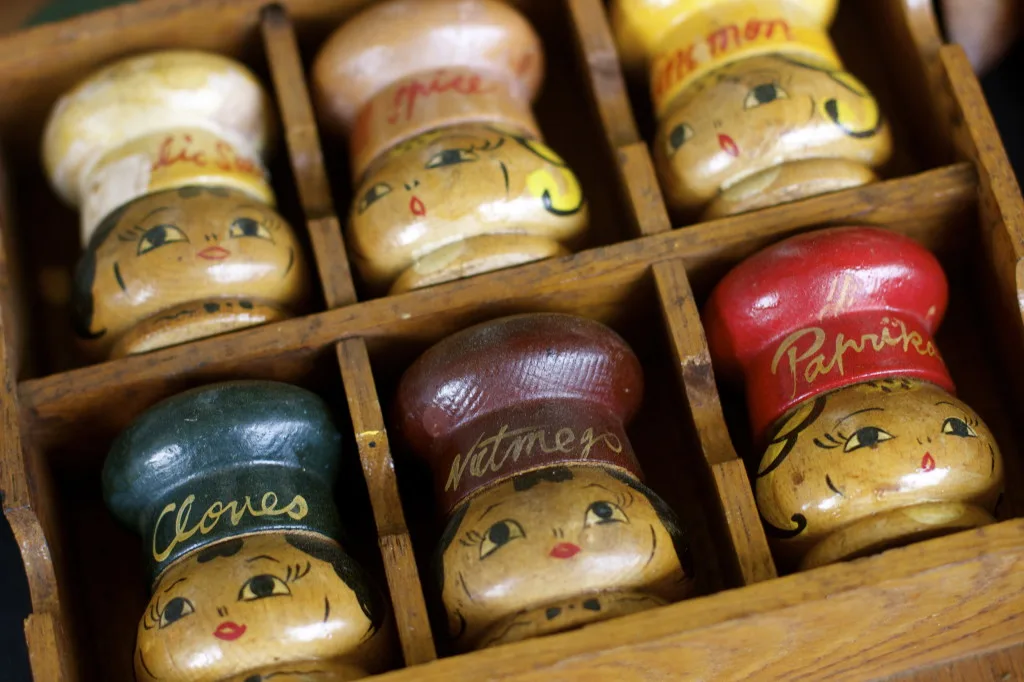 Bargain Antique and Vintage Souvenirs on Nolensville Pike
As law students, we didn't do a lot of fancy shopping. We did have a fellow student very interested in design though (she is now well known interior designer) who guided us through the Nashville antique/vintage scene. But we didn't hit the downtown cutesy antique spots.
Instead, our friend would drive us to out to a very non-picturesque highway to the bric a brac shops along the Nolensville Pike.
The antiques and vintage shops on Nolensville Pike may not have been well curated or organized, but they were, according to my expert friend, seriously underpriced. I've bought some great pieces there I still have to this day (my favorite is an old wooden trunk leftover from an estate sale).
I never quite knew the shops by name, we just drove around and stopped at places that looked good (or as my friend would say, junky– the junkier the better). I did pull some current shop names though as a starting place.
Decent Folk Vintage (6264 Nolensville Pike),
The Village Anriques and Gifts ( 7289 Nolensville Pike)
Morgenstern's 1949 (7278 Nolensville Pike)
Estelle's Barn Antiques (7367 Nolensville Pike)
Roses and Rustics (7287 Nolensville Rd)
Red Wagon Antiques (6234 Nolensville Pike)
Made in Nashville Spirit Souvenir
Tennessee is synonymous with whisky and distillers like Jack Daniel's and Makers Mark. It wasn't until the last decade, though, that a distiller was able to set up shop right in Nashville proper. A change to local legislation made it legal to produce whisky in city limits, for the first time since prohibition.
Visit Corsair Artisan Distillery (at 1200 Clinton Street) for handcrafted small batch spirits. You can take a tour of the distillery and bring home souvenir flavors like Vanilla bean, Red Absinthe and Pumpkin Spice Moonshine.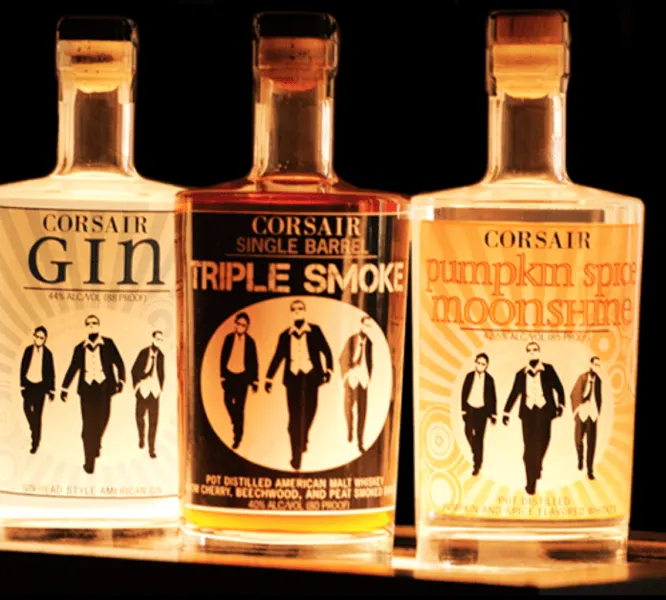 Johnny Cash Souvenir
Even though I'm not a big country music fan, I do love Johnny Cash. And there is an entire museum devoted to him in downtown Nashville. I think a little harmonica or a cool "Cash" tee shirt (both available at the Cash museum gift shop) is the perfect little Cash souvenir.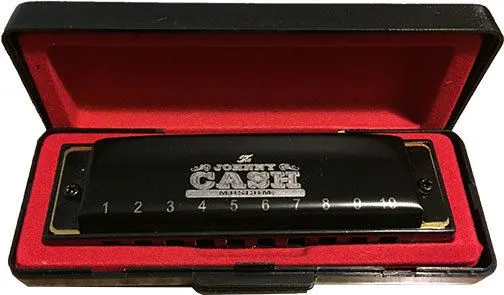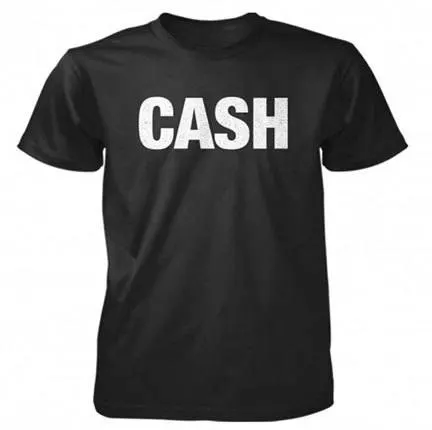 Country Style Souvenir from the Grand Ole Opry
Ive never been to the Grand Ole Opry, but felt like I should include it considering it's Nashville's number one attraction. It was one of those places I'd always meant to go to but felt like I had plenty of time– then never got around to it. Fortunately, my mom stopped in for a visit on her recent trip to Nashville.
First, what is the Grand Ole Opry? You've probably heard of it but unless you are a country music fan you may not know exactly what it is. To add to the confusion, there used to be an adjoining amusement park called Opryland, but that's long since closed.
The Grand Ole Opry is a long running radio show in Nashville featuring country acts. The Grand Ole Opry Show mostly operates out of the Grand Ole Opry House these days, though it also runs out of the Ryman Auditorium. You can buy tickets to the shows or just take a tour of the Grand Ole Opry House venue for a bit of country music history.
You can also shop the massive Grand Ole Opry Gift Shop. While there are a lot of tacky souvenirs here, you can find a few interesting things mixed in.
Guitar Souvenir
Nashville's moniker is "music city" so it seemed appropriate to include a musical souvenir. Nashville is filled with musicians and there are some amazing and unique music stores to cater to them. Whether you are seeking a guitar from the finest acoustic guitar marker, or a vintage model at Classic Vintage, you will find it in Nashville. For a guitar playing friend, pick up a pack of music city themed guitar pics.
For a list of the best music stores in Nashville, check out this post.
Hatch Show Print
224 Fifth Ave. S., Nashville
Hatch show print is one of the oldest letter press shops still operating in the United States, in business since 1879. If you take a tour, you can even participate in printing a small poster you can bring home as a souvenir.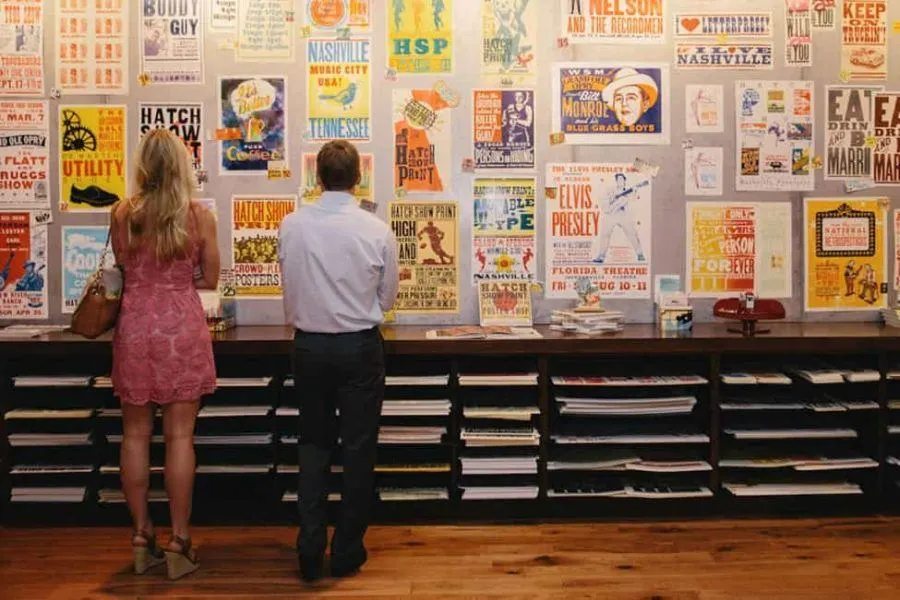 Did I miss any interesting Nashville Souvenirs? Let me know in the comments and I'll add the best ones!
Souvenir Finder is a participant in the Amazon Services LLC Associates Program, an affiliate advertising program designed to provide a means for sites to earn advertising fees by advertising and linking to amazon.com.