When visiting big city Chicago, it's fun to get out of the city and get a totally different experience far from the skyscrapers. A quick hop on the L train will take you to the storybook suburb of Oak Park, a mecca for architecture lovers and fans of Frank Lloyd Wright.
You don't have to be an architecture expert to appreciate the work of Frank Lloyd Wright, known for his association with the prairie school movement of architecture. But while you may know of Wright from Guggenheim and Falling Water, you may not realize the highest concentration of Wright works in the world are in a suburban Chicago in Oak Park.
Oak Park is home to dozens of Wright homes, including his own studio and home where he spent his earlier formative years (recently designated an official Unesco site). You can do a walking tour of the Wright Oak Park homes and actually visit his studio where the magic happens.
Visiting Oak Park
I love visiting Oak Park. It's a quintessential suburb with tree lined streets, but still has plenty to do with a vibrant downtown. Sandwiched among the dozens of Wright structures in Oak Park, you'll find old timey ice cream shops and cute cafes, along with the same Chicago deep dish pizza you'll find in the city.
For me, Oak Park is home to my brother and his family, so over the years I've spent lots of time here exploring the area. On my last visit, I figured it was time to write about Frank Lloyd Wright's Oak Park, in particular the excellent gift shop on site where you can pick up Wright inspired designs.
While you can't visit the interior of most of the homes Wright designed, it is pleasant to walk by and check them out from the street. For a full list of the homes and walking tour, check this link.
Visiting the Frank Llyod Wright Home and Studio
When viewing the grand structures created by well known architects, I sometimes wonder what sort of thought they put into their own dwellings. Amazingly, you can discover just that when you visit the Frank Lloyd Wright home and studio. The home and studio are located on Chicago Avenue in Oak Park, with many of his designs on the nearby streets.
Home and studio hours are 10-4 daily, and you can't visit without a guided tour (offered throughout the day). You can book your tour in advance on their website.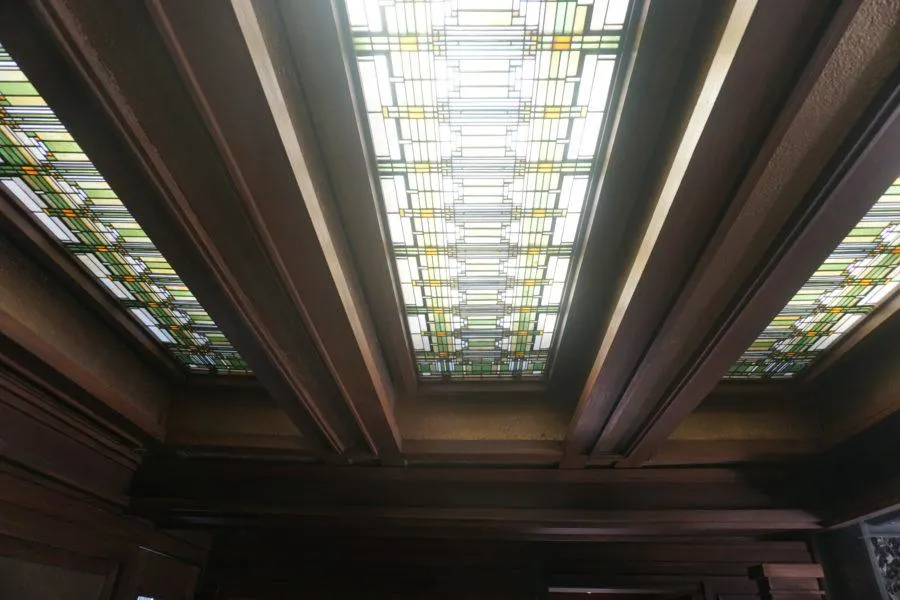 Shopping for Frank Lloyd Wright Inspired Designs at the Gift Shop
If you love Wright's design aesthetic, you will love the well thought out gift shop here.
Here are some of the more interesting picks:

Have you visited any of the Frank Lloyd Wright buildings? Tell us about your favorites!