Ah Ireland– land of saints and scholars, dramatic scenery, the craic and warm-hearted people– and amazing souvenirs.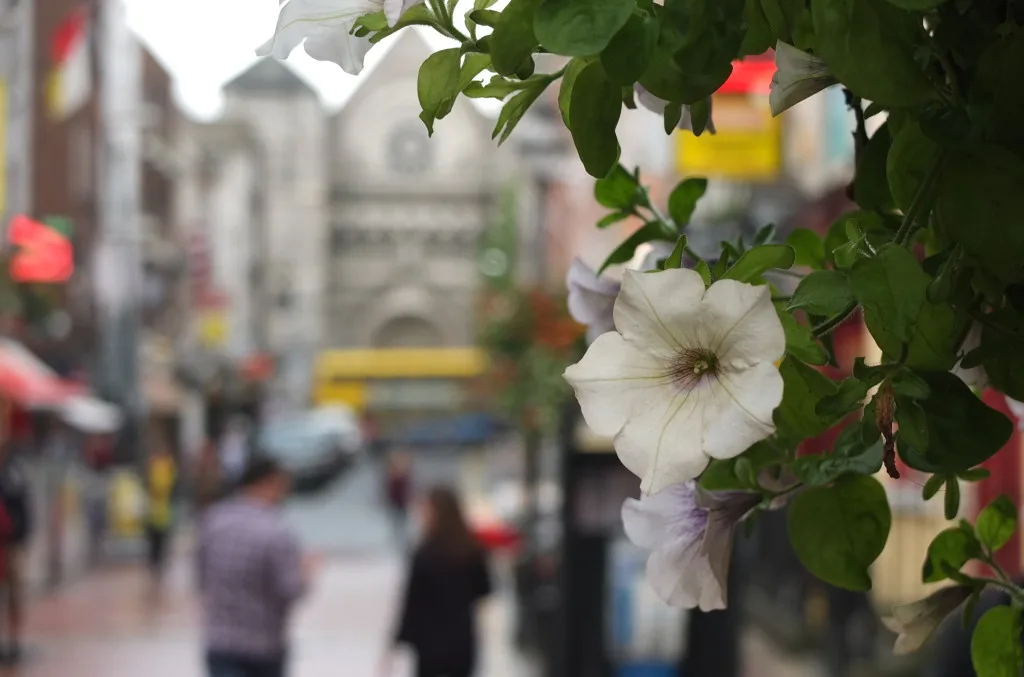 My trips to Ireland are always memorable, and I love reminiscing about my Irish travels when I use one of my many Irish souvenirs. For those who love to shop for unique local souvenirs, or even for those who hate to shop but just want a special memento of their trip, Ireland is a dream destination.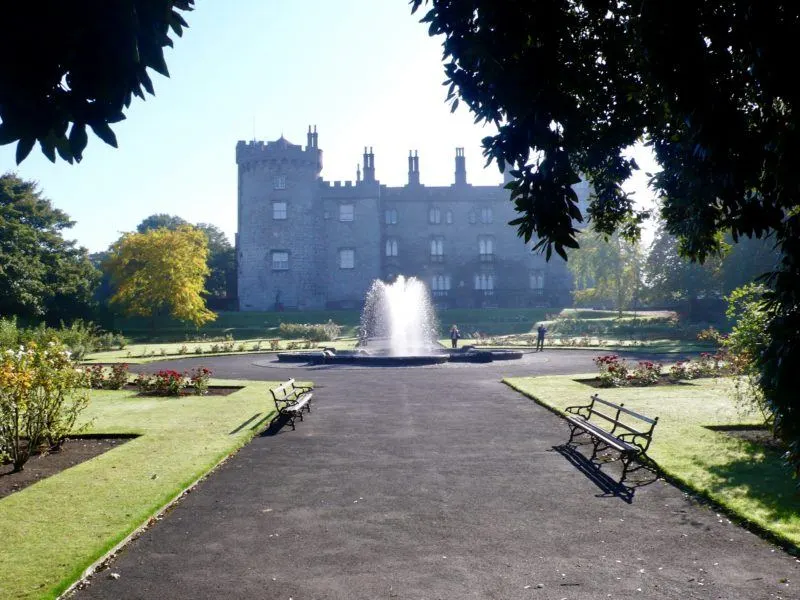 Ireland is such a great souvenir destination because it still maintains many long-standing traditional crafts (woven fisherman sweaters, for example). Ireland also has a deep connection with literature and poetry, making it an ideal place to discover a favorite author. And those rolling green hills mean well-fed dairy cows and delicious chocolate and dairy products.
The Best 24 Unique Irish Souvenirs and Gifts
1. Irish Milk Chocolate
One of the first things I noticed in an Irish grocery store was an entire aisle devoted to Irish Cadbury Dairy Milk Bars. Yes, I know that Cadbury is an international company (now owned by Kraft), but the Cadbury chocolate you'll find in Ireland is different from the Cadbury chocolate you'll find in the US or even in the UK.
Irish Cadbury Dairy Milk advertises that it's made with 100% local Irish milk, that is, real liquid milk and not milk solids. I'm not sure what it is about Irish Dairy Milk that makes it so delicious, but I grabbed a handful of these chocolate bars so I could contemplate it further.
Other local chocolatiers like Butlers Chocolate are also worth checking out.
2. Irish Cheese
Ireland has the most delectable cheeses, especially if you're a fan of robust cheddar.
If you're in Dublin, visit Sheridans Cheesemongers, a top-notch cheesemonger located right in the center of town. Read all about Sheridans and some hyper local cheese options in my post here.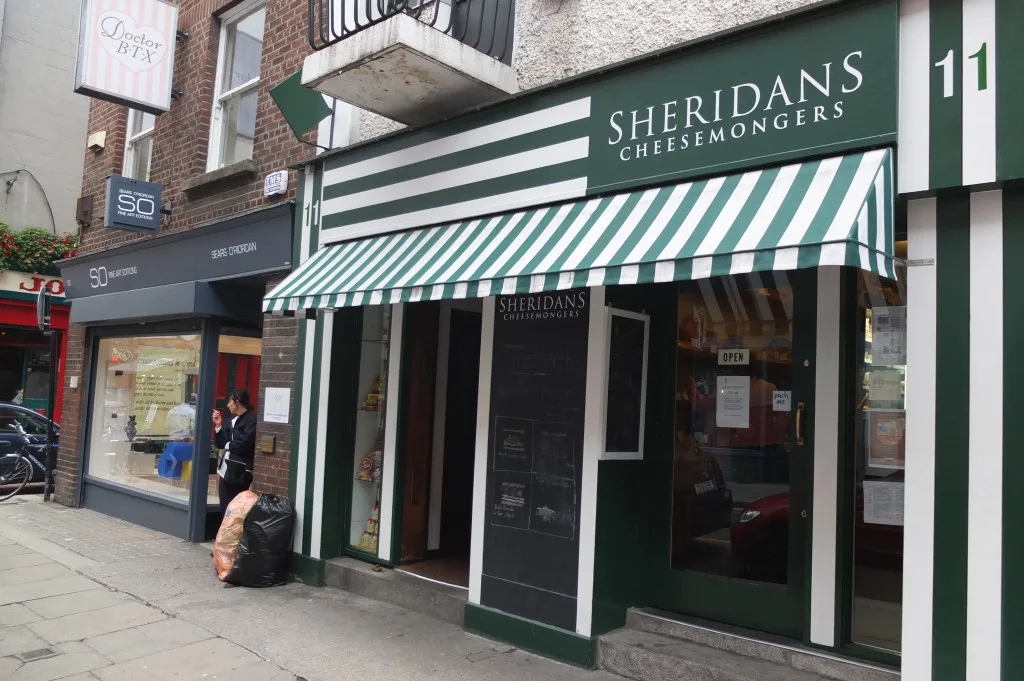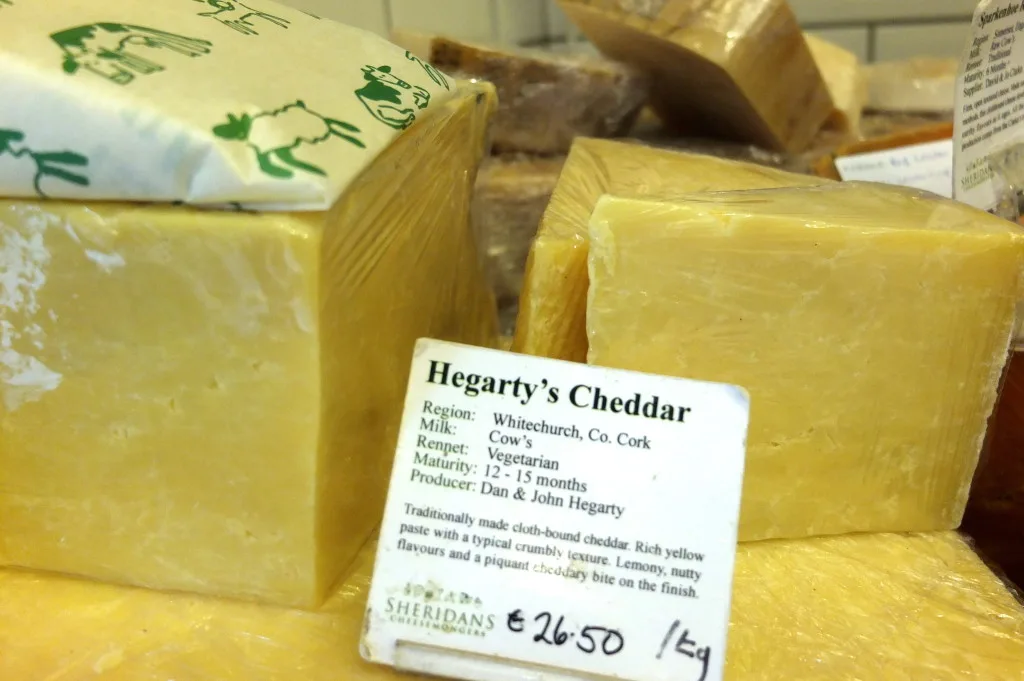 3. Aran Island Fisherman Sweater
If you are lucky enough to visit the Aran Islands as I was, you can pick up an Aran island sweater or scarf directly at the source. While you might find discounted knock offs of Aran knits around Ireland (including on the island itself), you can usually tell authentic hand knit sweaters by the high price.
Be prepared to pay 200 pounds and upwards for a sweater knit entirely by hand, tagged with a label bearing the name of the knitter. Cheaper, machine made versions of the fisherman sweater are also readily available.
If a pricey handknit Aran sweater is out of your price range, but you still want something hand knit, consider a scarf or fisherman's belt.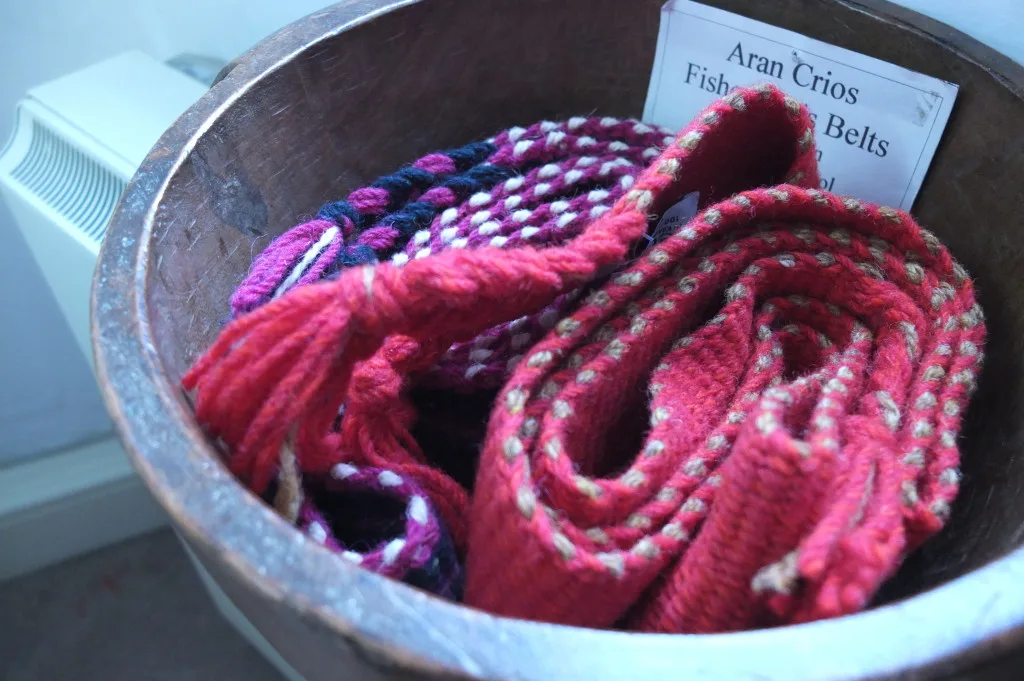 4. Wool Blanket or Throw
I find it easy to find souvenirs that inspire me when I travel Ireland. It is the magical kind of place you want to wrap around you and bring home– something I've been able to literally do with a beautiful handmade wool throw.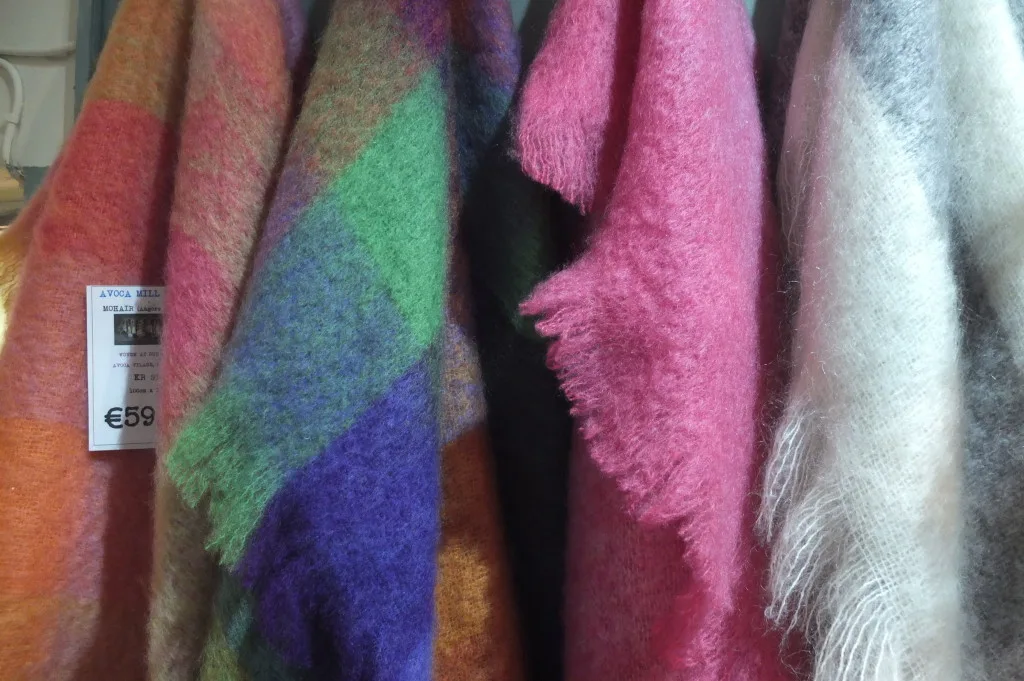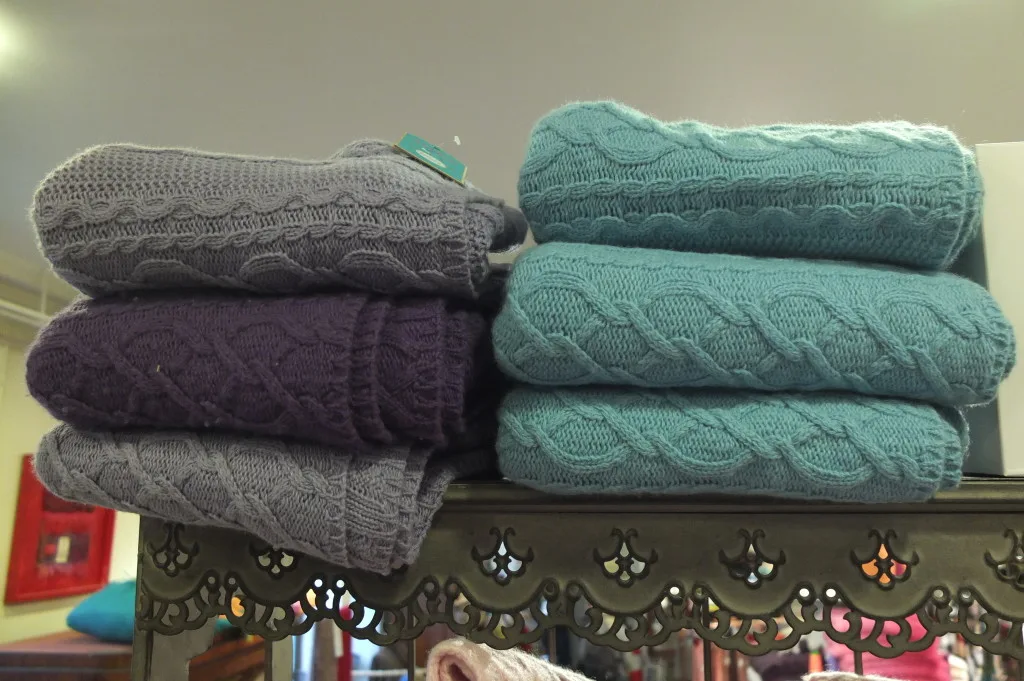 5. Donegal Tweed
When I think of traditional Irish outfit, I envision a gorgeous jacket in Donegal tweed. County Donegal still manufactures tweed within its country lines, with the oldest mill, Magee, Molloy & McNut, dating back to 1866. You can also find smaller artisan manufactures of tweed who work out of their studios. If you are not in the market for a pricey Donegal tweed jacket, consider smaller items like hats, ipad cases and scarves.
6. Trinity College Gifts
You'll want to see the beautiful library and the Book of Kells on Trinity College's gorgeous campus. For collegiate souvenirs, they also have an excellent gift shop as you exit the library. Look for collegiate tees, rugby balls and books.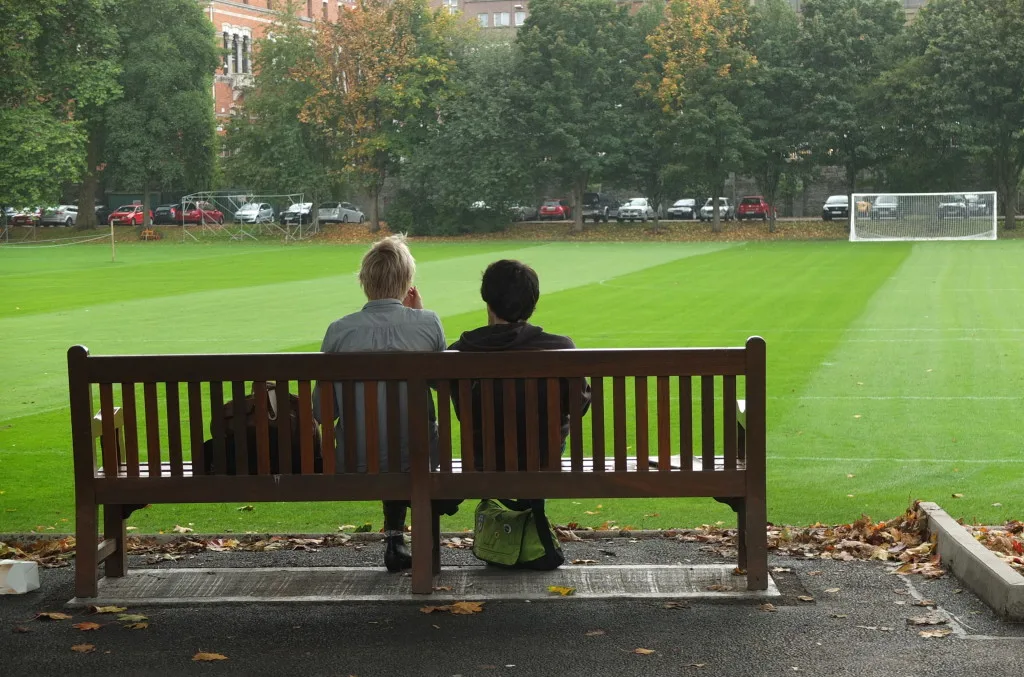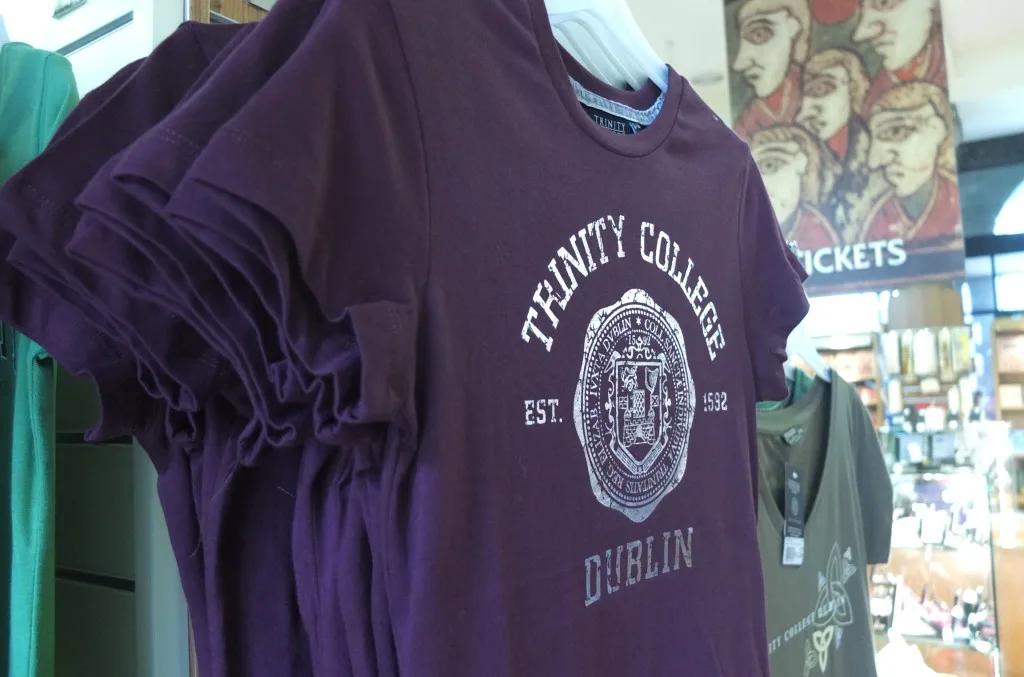 7. Irish Soda Bread or Brown Bread
You've probably heard of and tried Irish soda bread. Pick it up at any local bakery or supermarket. But if you're a bread aficionado, you might also want to consider Irish brown bread– described as soda bread's "deeper, darker sister." Both breads are best enjoyed with some creamy Irish butter.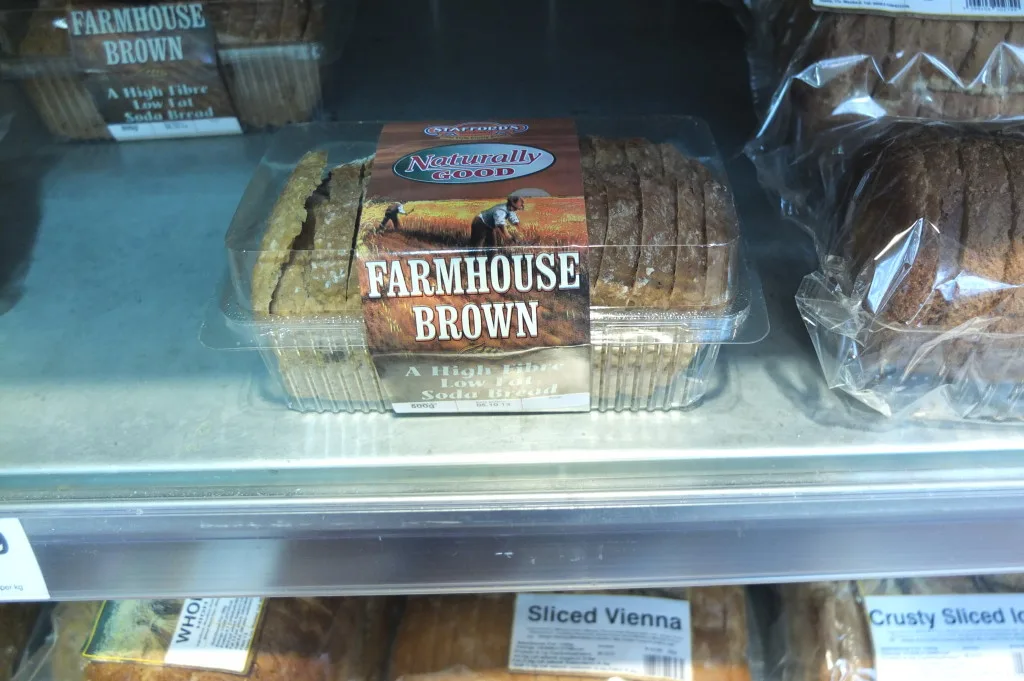 8. Yarn
Knitting has had a resurgence among millennials, some who have put down their smart phone for knitting needles. In a country full of sheep and a tradition of knitting and weaving, it's not hard to find quality local yarn.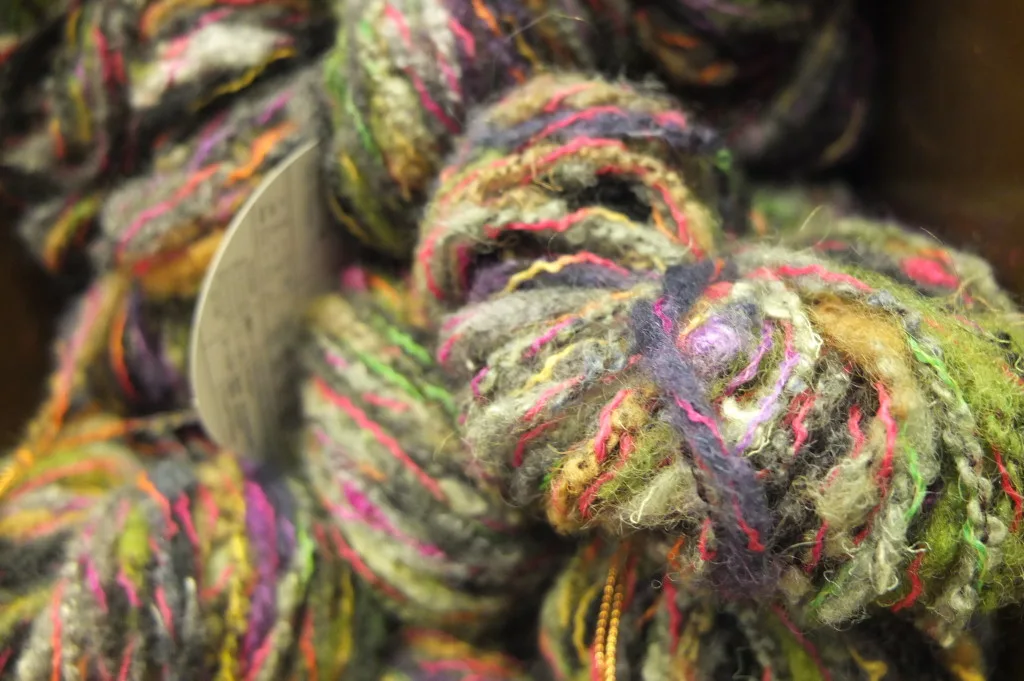 9. Sweny's Lemon Soap from Sweny's Pharmacy
Sweny's was a place where a character in Joyce's Ulysses bought lemon-scented soap. Sweny's still exists in Dublin today (located at 1 Lincoln Place)– but as a charity that sells only a few items, including the famous lemon soap. It's really a must for any lover of James Joyce.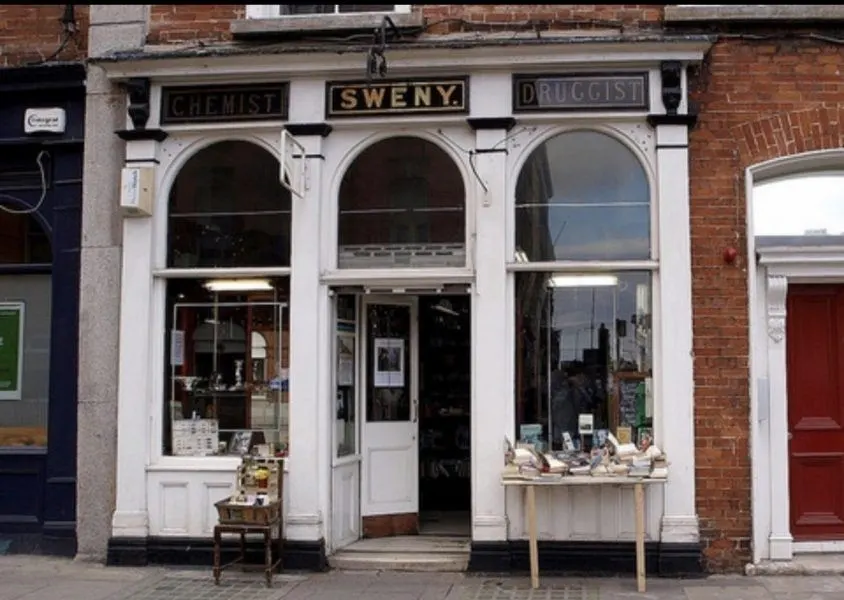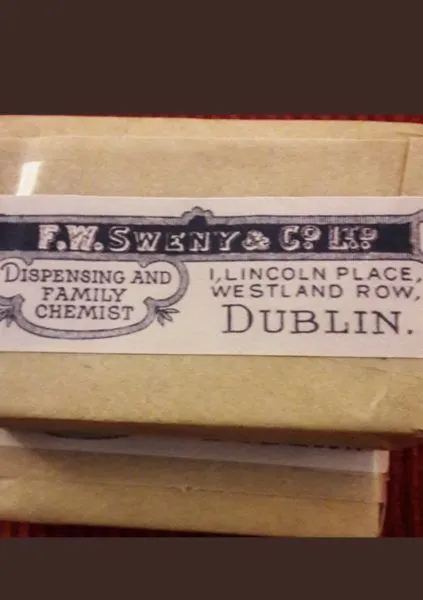 10. Fingerless Gloves
I'm not sure why but I saw a proliferation of fingerless gloves on my trips to Ireland. While at first glance they seem impractical (aren't gloves supposed to keep your fingers warm?) they are perfect for that in between weather when you need to handle your camera or smart phone.
11. Souvenir from Avoca
Like an Anthropologie on steroids, Avoca has fabulous homespun designs in a slew of irresistible candy colors– except you won't find anything made in China here. Avoca is one of the world's oldest surviving manufacturing companies (and the oldest in Ireland), with a mill that dates back to 1723, and incredibly, is still family owned and run. For a full photo view of what I loved at Avoca, read my post here.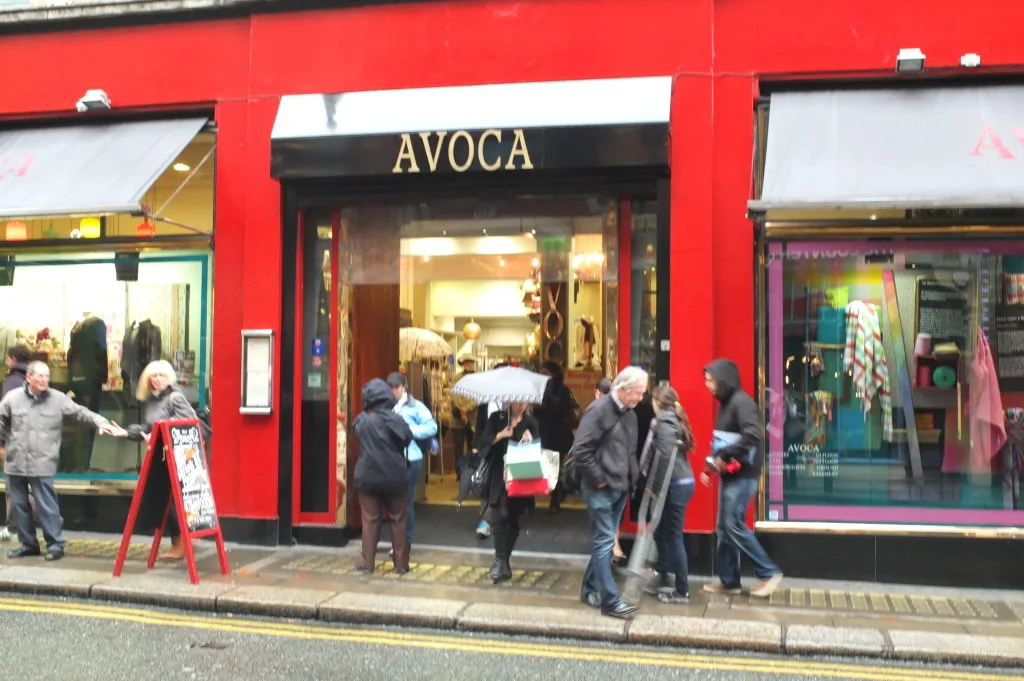 12. Book of Poetry or Literature
Some of the world's most loved literature and poetry comes from Ireland– James Joyce, Oscar Wilde, Seamus Heany, William Butler Yeats– I could go on and on. I bought a beautiful hardcover edition of Yeat's favorite poems– check used book stores for deals.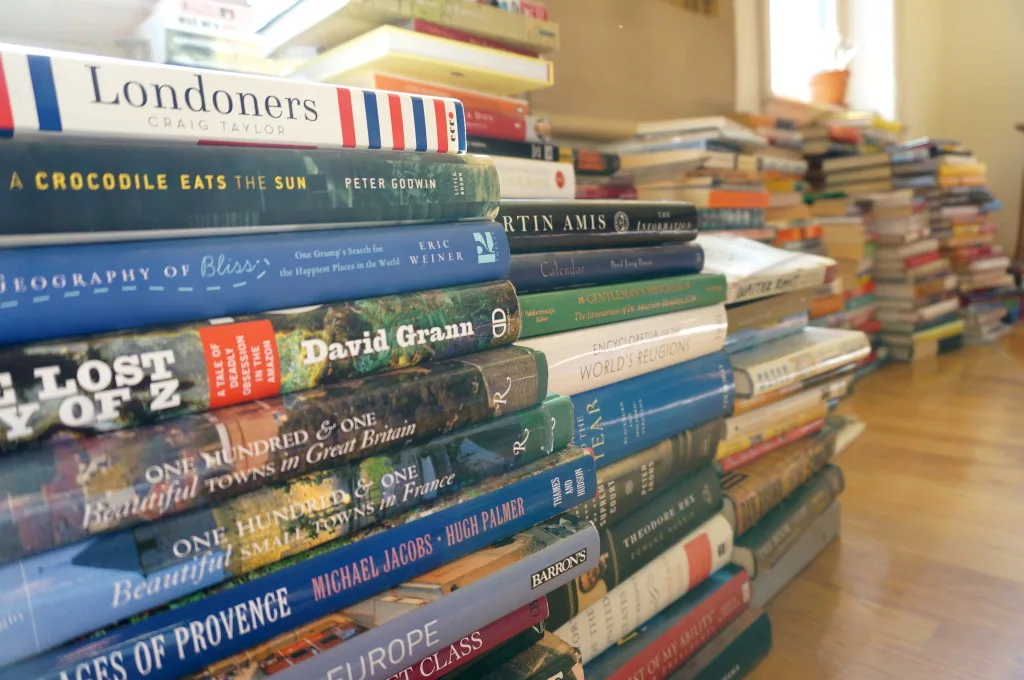 13. Irish Plaids
I always associated Scotland with plaids, but Ireland has their own clans and patterns. One of my favorite souvenirs from my last Ireland trip is this tote bag made from a traditional Irish plaid– handmade from a local craftsman. Read my post about shopping for artisan goods and souvenirs at Cleo's in Dublin here.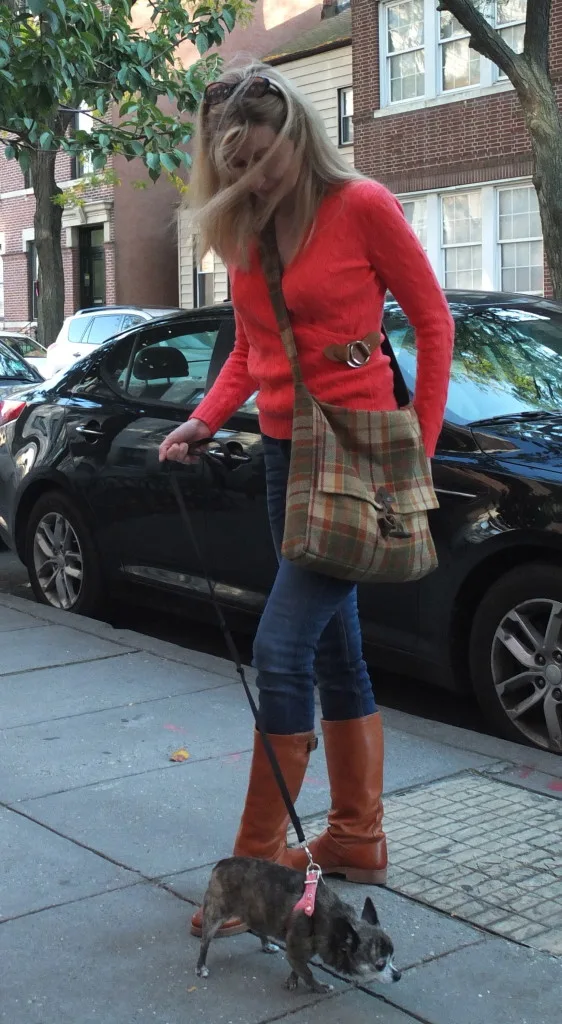 14. Irish Tea
England does not have the monopoly on fabulous tea. Irish breakfast tea is more robust than English, with a reddish color and malty flavor and is usually taken with milk. Try some popular Irish brands like Barry's, Lyon's and Bewley's.
15. Connemara Marble
On one visit to Ireland, we flew into Shannon, rented a car and took off for Connemara, the region that hugs the Western coastline of Ireland. The drive through Connemara was stunning, full of contrasts and colors, beaches and mountain vistas.
A perfect souvenir of the region would be something fashioned from local Connemara marble. Marble ice cubes and coasters are popular gifts.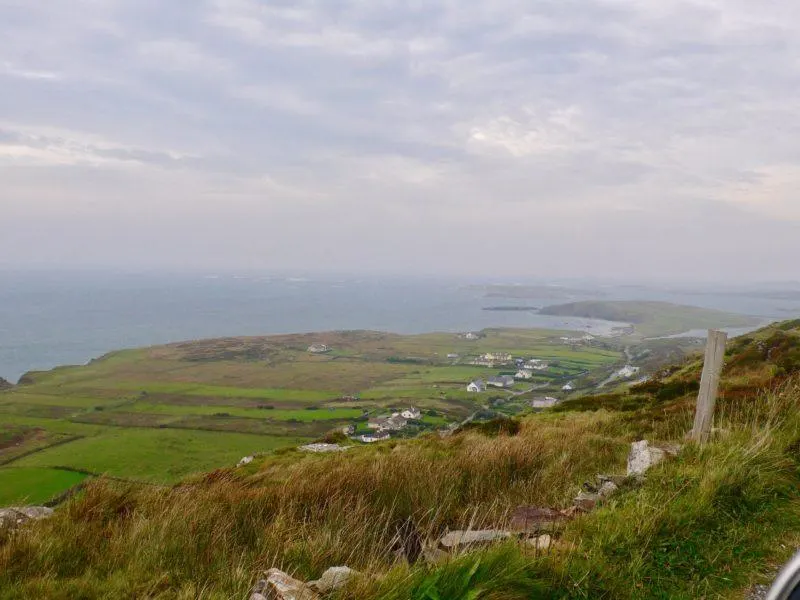 16. Guinness Merchandise
I think it's impossible to visit Dublin without stopping into the Guinness factory and tour. Although I visited before I started blogging (so no photos of the gift shop, sorry!) I can tell you the souvenirs for beer lovers are plentiful. While there is a huge selection of glassware, a more portable souvenir might be Guinness coasters based on vintage designs.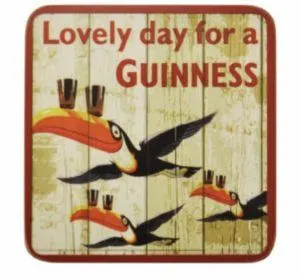 17. Walking Stick
Ireland is a country of walkers, though what they call a "walk" there would be more likely deemed a somewhat challenging hike here. So a beautifully carved hiking stick makes a lovely souvenir.
18. Claddagh Ring
I grew up in a town with a lot of children of Irish immigrants, so in grade school many received their first claddagh ring. The design of the claddagh ring is heart, crown and hands, representing love and friendship.
I recall in school we would always check to see the direction the person was wearing it– depending on the hand and which way the ring is turned indicates if you are single, married or in a relationship. For grade schoolers this was endless fun.
19. Irish Whiskey
Despite neighboring whiskey centric Scotland, Ireland has its own booming whiskey market, up over 1000% in the last decade. I am no whiskey expert but learned that Irish whiskey differs from Scottish whiskey in that it's less peaty and triple distilled. Taste test for yourself.
20. Waterford Crystal
Of course you can find Waterford crystal all over the world, but the question on every shopper's mind is: is Waterford crystal cheaper in Ireland? I haven't priced checked the Waterford factory store in Ireland myself, but the consensus from researching this online is not really.
Also, keep in mind that not all Waterford crystal is made in Ireland– much of it is now made in Slovenia.
But what you will find at the Waterford crystal store headquarters in Waterford is selection– this is the largest amount of Waterford worldwide, with some items exclusive to the factory, so it is possible to find a unique souvenir here unavailable anywhere else.
21. Irish Linen
Ireland is famous for its beautiful linens. Look for tea towels and long night shirt.
22. Irish Smoked Salmon
After trying the delicious local salmon on your Irish vacation, you'll want to bring some home as a souvenir. Fortunately there are many specialty purveyors of smoked salmon– try Burren smokehouse's organic varieties. You can actually visit the smokehouse, conveniently located about 15 minutes from the Cliffs of Moher.
23. Newbridge Silver Christmas Ornament
Founded in 1934, Newbridge is a well known silver manufacturer, known best for its tableware. A popular silver souvenir is their annual Christmas ornament.
24. Irish Butter
There's a reason Kerrygold is such a popular butter option available in most US supermarkets– it's deliciously creamy, made from the milk of cows who roam Ireland's verdant hills. When in Ireland, pick up an artisanal brand of butter– it will easily survive the plane ride home without refrigeration.
Have I missed any? What are your favorite souvenirs from Ireland? Share in the comments below!