In every country I visit I try to fit in a stop at the local grocery store. They are a great source for edible souvenirs at the same rock bottom prices the locals pay. Shopping a foreign supermarket is also an interesting window into the local culture.
While you need to be mindful of customs laws (for the most part you can't bring back meats and produce into the US for example), it still is fun to browse the local goods. While my New York market has one small bin of limes, for example, we saw five huge bins of them at a random supermarket we stopped into.
What You'll Find at a Mexican Supermarket
Here's a sampling of what you'll find based on my unofficial tour of a Mexican supermarket in the Riviera Maya (cut short when they noticed I was taking photos). Note: I understand that some of the items are clearly not practical to bring home as a souvenir because of size, fragility, etc. but I have still included them anyway because they stood out as markedly different from my local supermarket.
Chili Goods Souvenirs
We saw chili peppers of all kinds, both dried and fresh and tons of grocery items made with chili peppers. Of course, there were also shelves of hot sauces available.
Mexican Beer Souvenirs (or just save on your bar tab while in Mexico)
If you're from the US, you'll see many familiar Mexican brands but at prices ridiculously low. Be on the lookout for smaller brands that are less commonly available in your home country.
Packaged Tortilla Souvenirs
Grab a dirt cheap package of corn or flour tortillas to make your Mexican favorites back home.
Mexican Snack Items
Mexican Honey
Honey is my supermarket go-to all over the world.
Mexican Candy and Chocolate
If you are a real candy junkie, you'll want to hit up a Mexican Dulceria, a huge store devoted to candy (read our post on what to find at a dulceria here). Or hit up a chocolate cafe filled with scrumptious high quality chocolate (see our Mexican chocolate post here). But as an alternative a Mexican supermarket will usually have a well-stocked candy aisle.
Mexican Coke
Mexican coke is different from the coke you'll find in the US (though I can't speak for other countries). US Coca-Cola is filled with fructose syrup. Mexicans are having none of that so their coke is made only with real sugar. Not only is sugar more natural (well as natural as soda gets) but it tastes so much better.
While I can also find "real" Mexican coke in Mexican markets back home, but I still like to pick some up to drink while on vacation.
Giant Sacks of Beans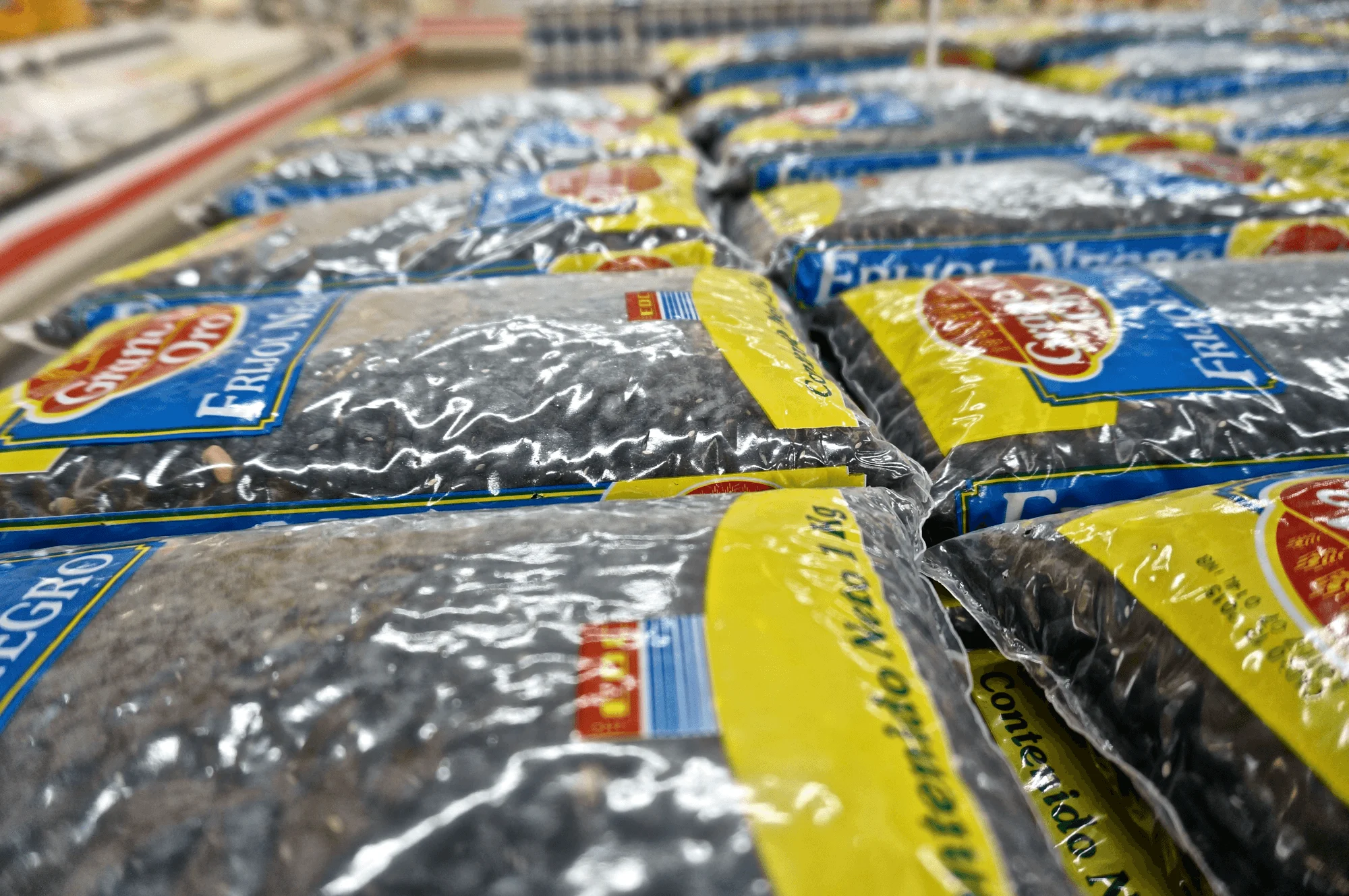 Mexican Condiments and Spices
Probably the most portable and usable Mexican souvenirs would come in the spice and condiments aisle. Bring a Spanish speaking friend with you while browsing this aisle, or have your translation app ready so you know what you're coming home with.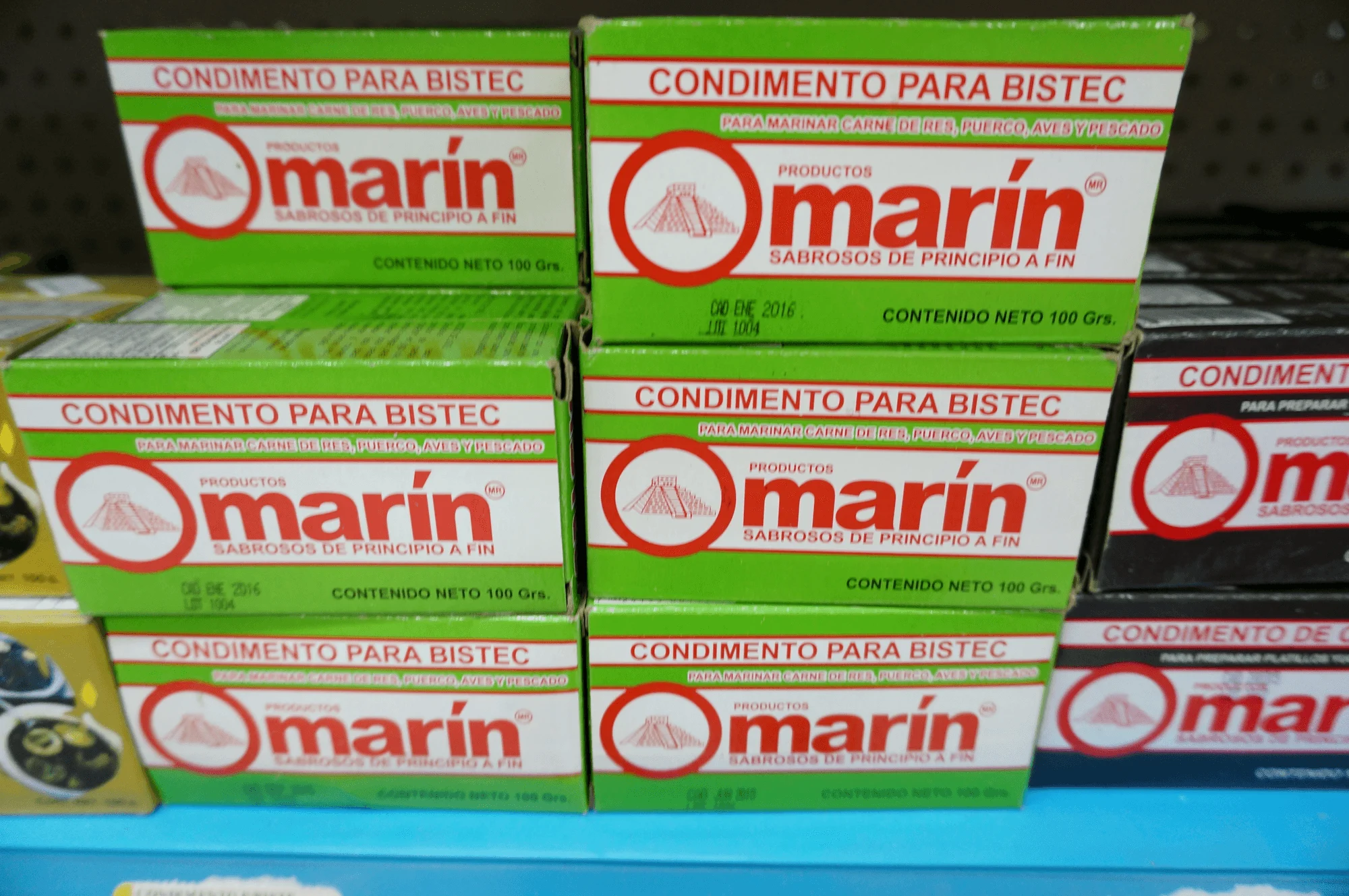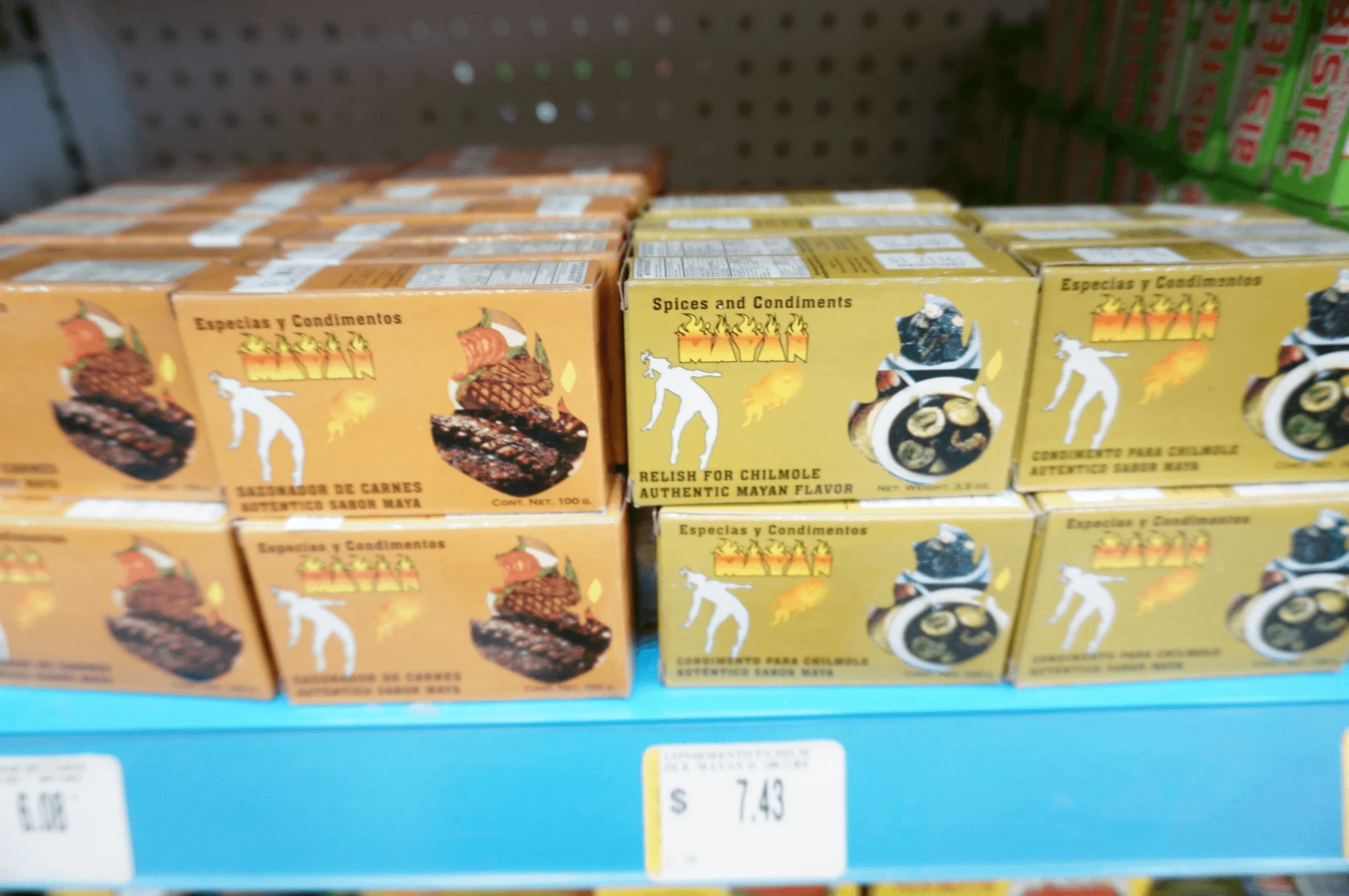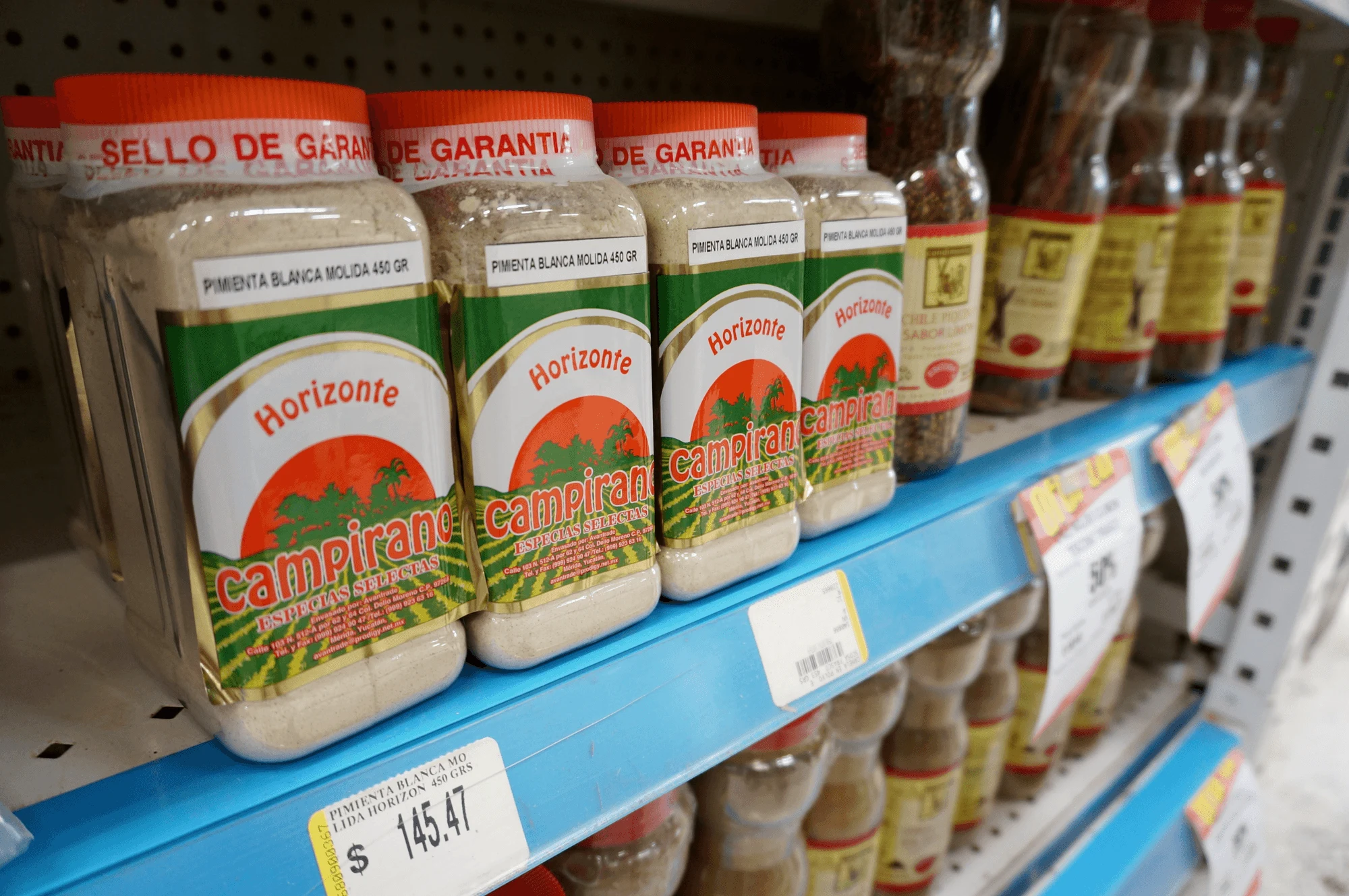 Prepared Mole Sauce
I adore mole and find it difficult to prepare with many steps and ingredients so I would give one of these packaged versions a try.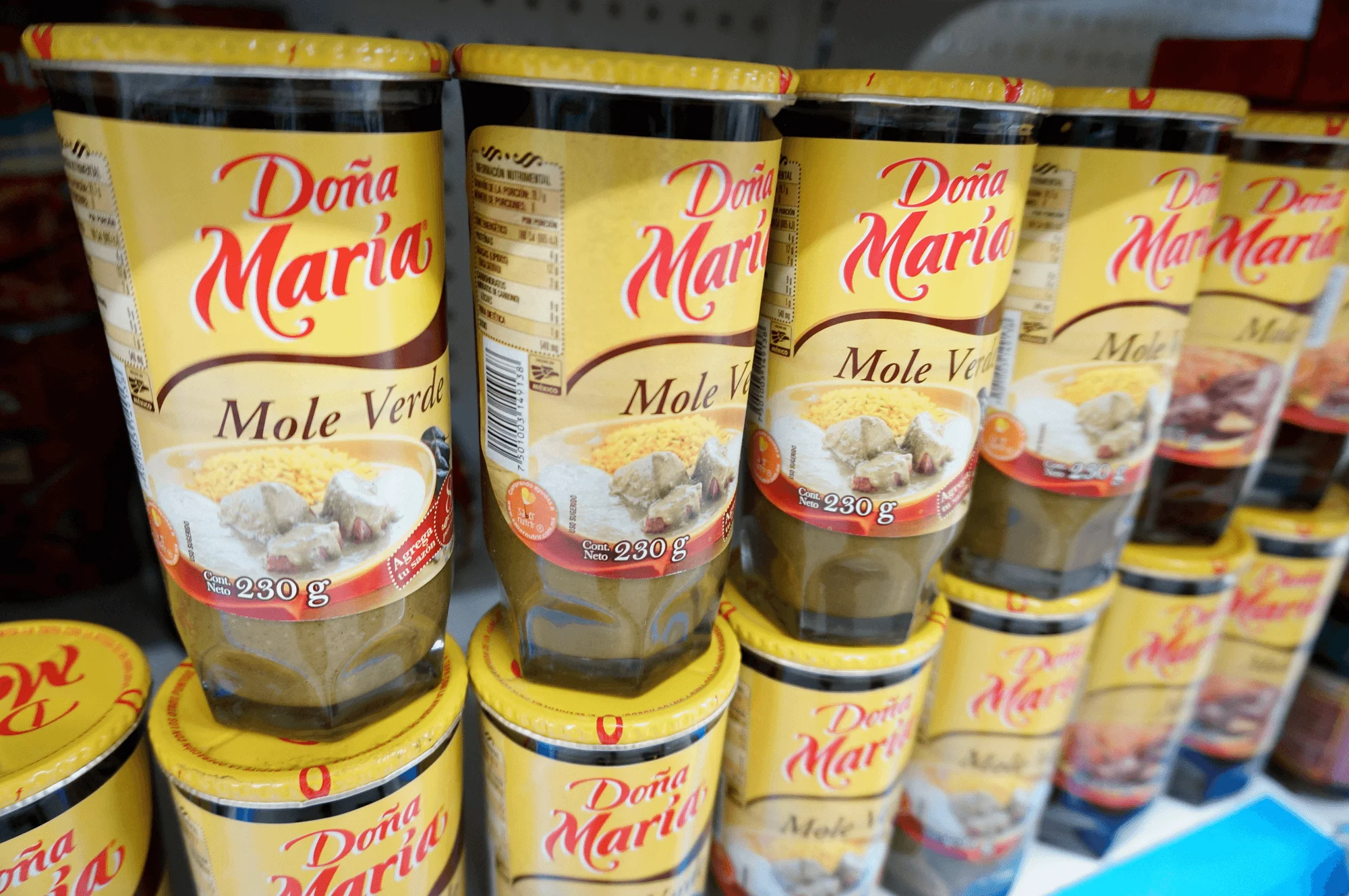 Packaged Flan mix
Of course homemade is better, but I have a fascination with packaged dessert mixes in foreign supermarkets, simply because they are so different from our standard cake mixes. I found this packaged flan mix intriguing.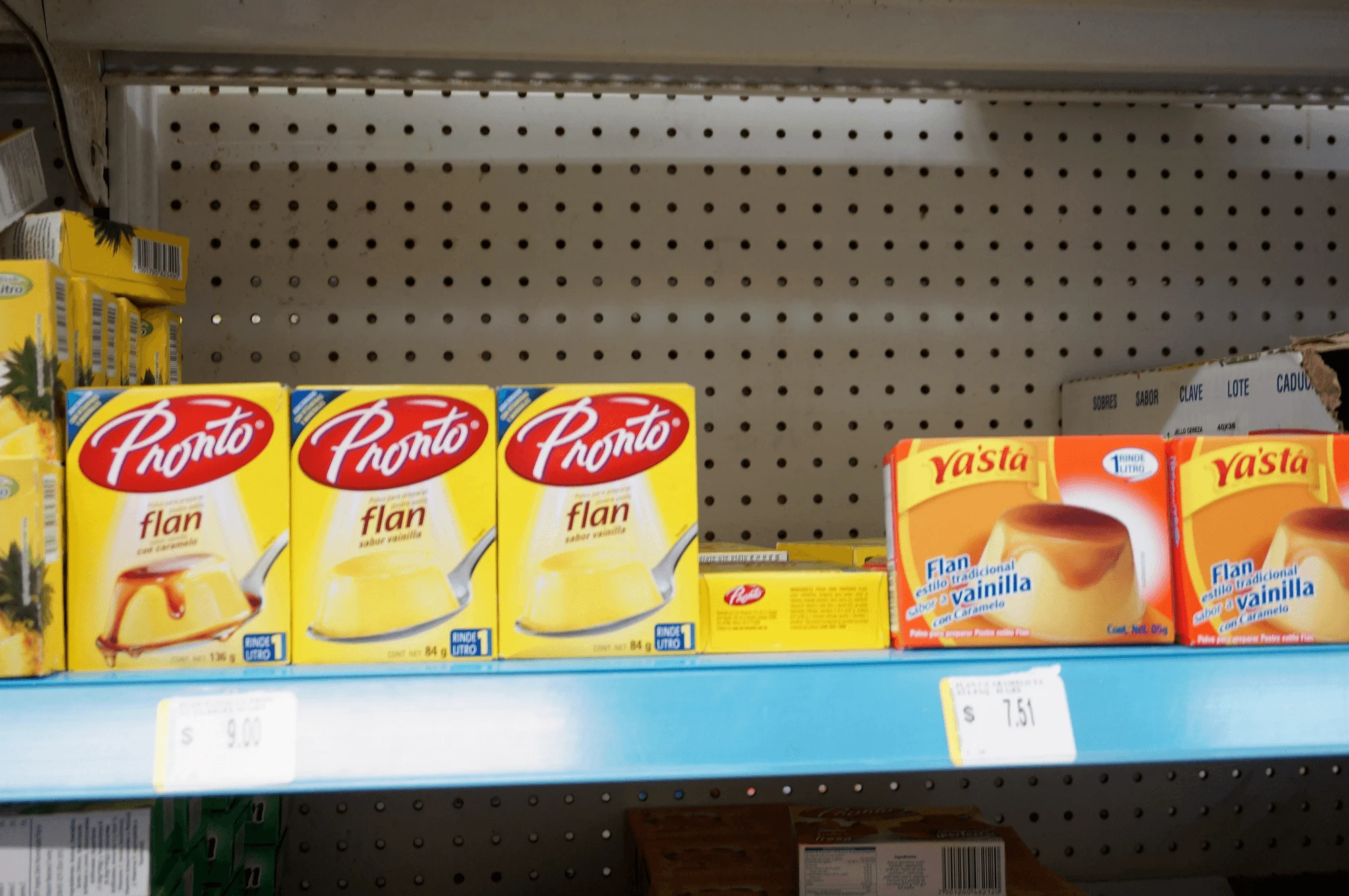 Mexican Cookies
Sold by weight, Mexican cookies make for tasty snacks.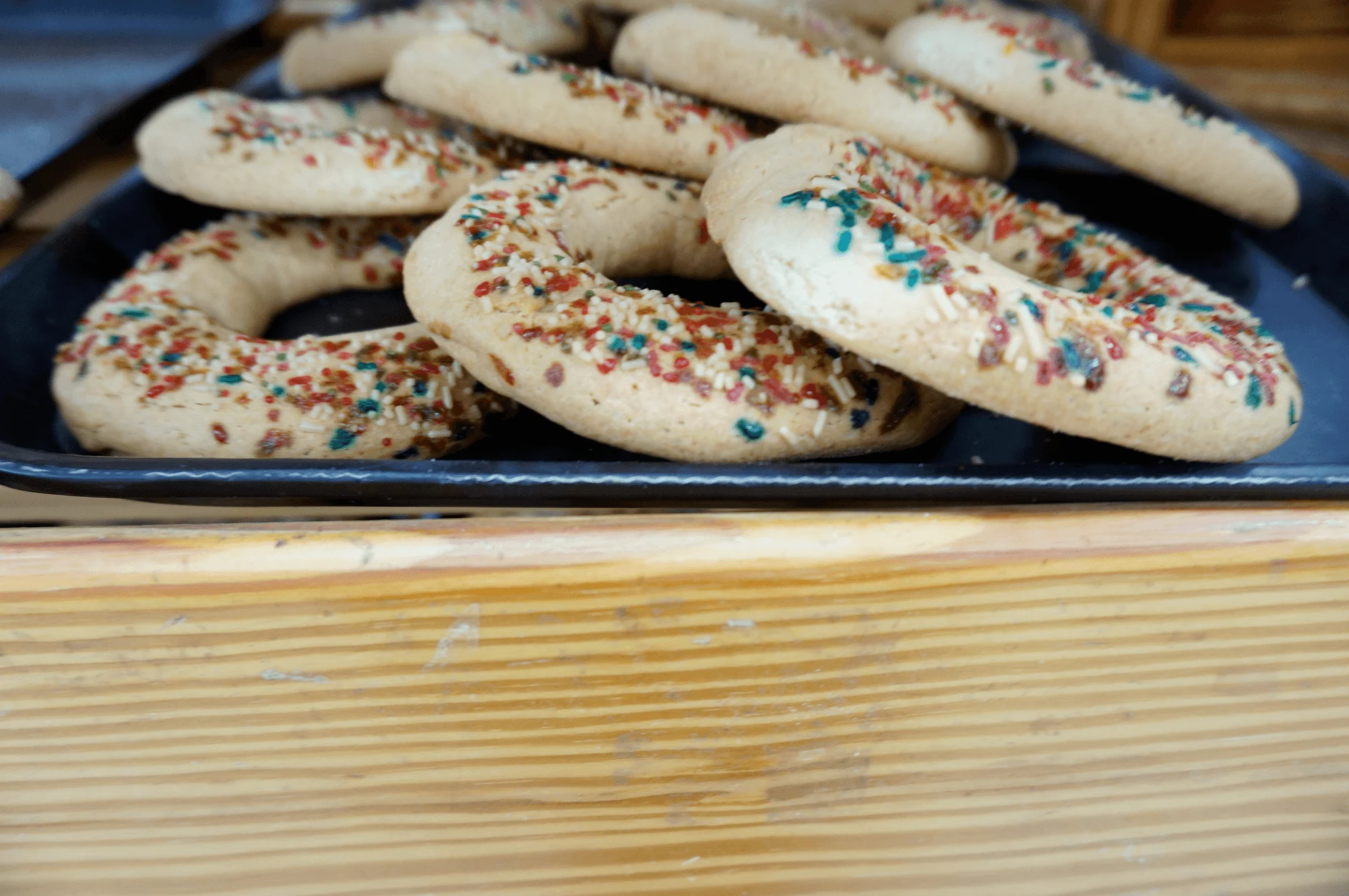 Eggs
I'm not recommending bringing these home for souvenirs, but similar to many European countries, the eggs aren't refrigerated here.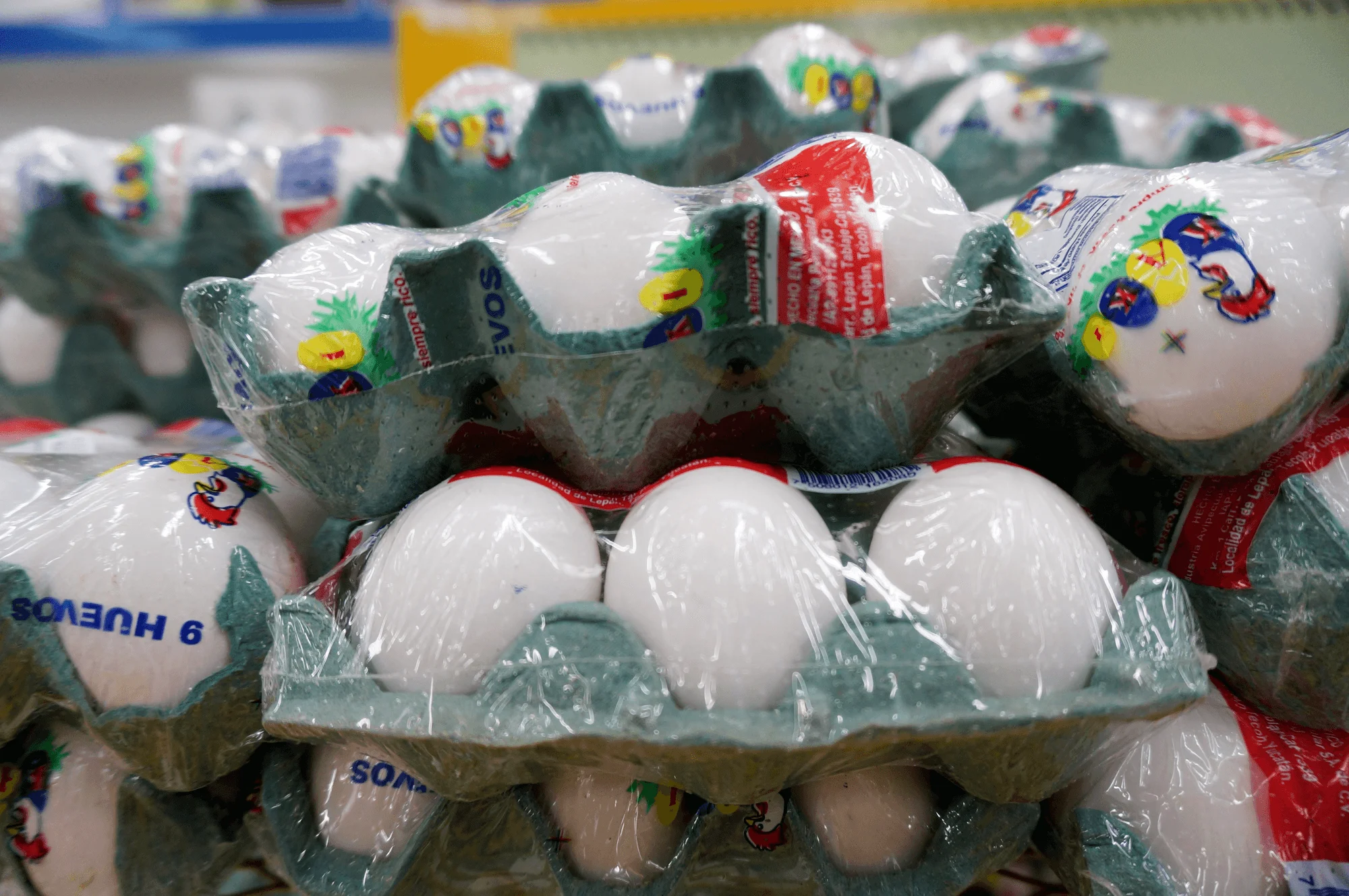 Mexican Crackers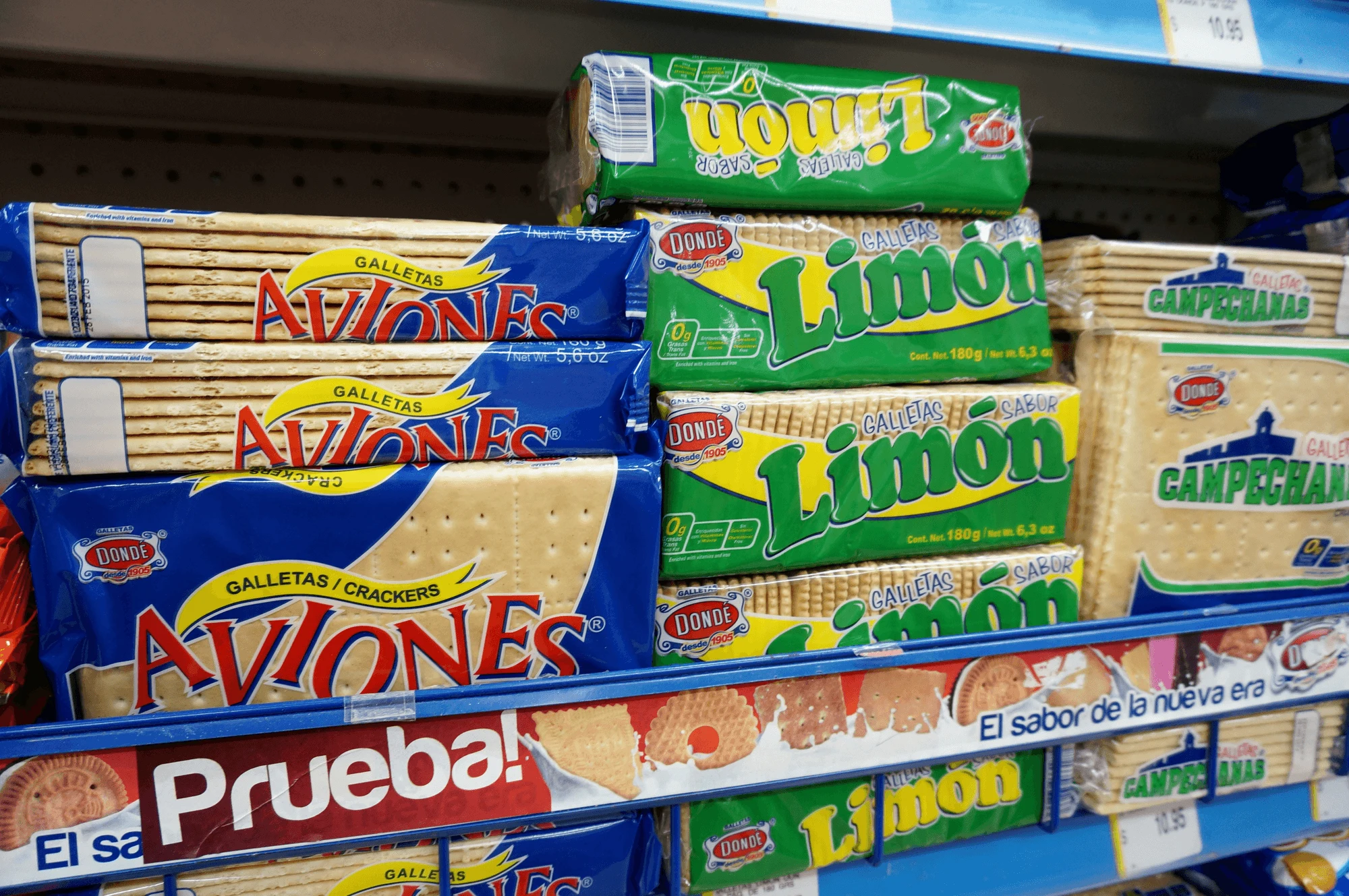 Marinades
I found the flavors different from many of the prepared marinades I see in the US.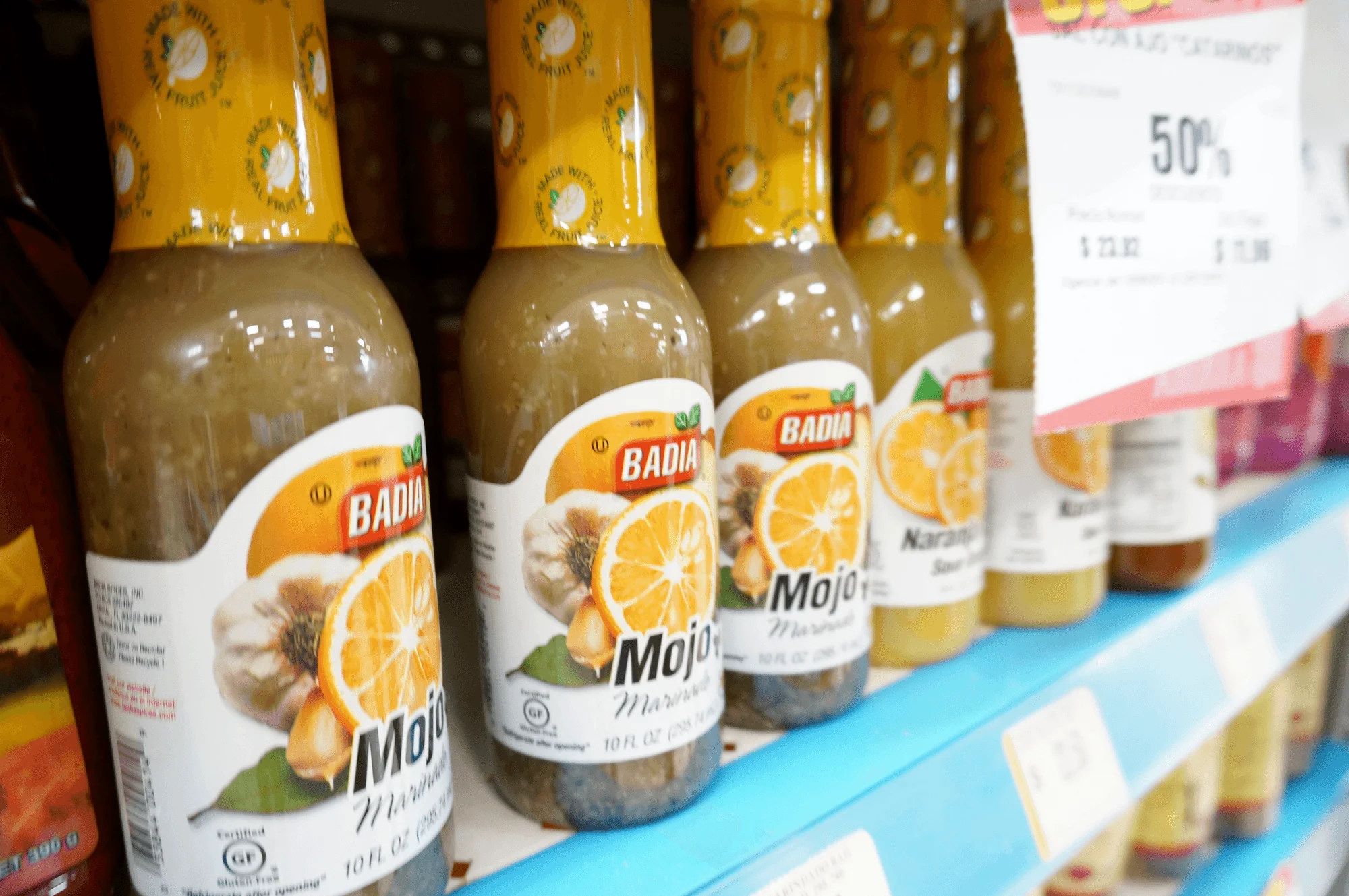 Random clothing
We shopped in a beach area on the Riviera Maya, so it wasn't too surprising to find an assortment of beach clothing. My fellow blogger friends modeled these see-through mesh shorts.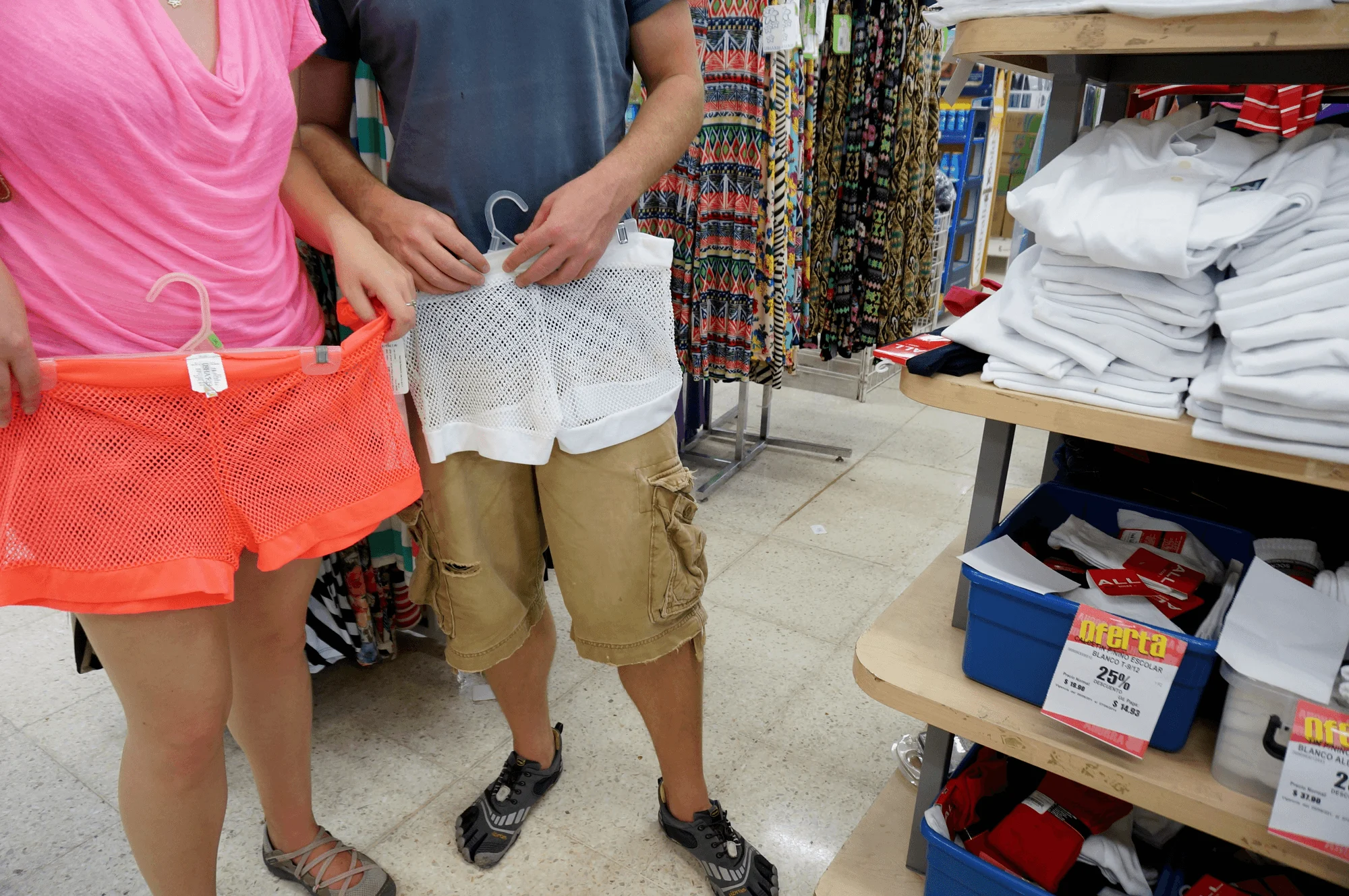 Have you shopped a Mexican Supermarket? Tell us about your favorite finds!