Deep in the Blombos cave on the South African coastline, archeologists recently uncovered evidence of the world's oldest jewelery– beaded shells dating back 75,000 years. For those who can't conceptualize how far back 75,000 years actually is, let me put in perspective for you– that's the Stone Ages. Not only have inhabitants of South Africa been creating jewelry since the dawn of man, but they probably invented the concept of jewelry itself.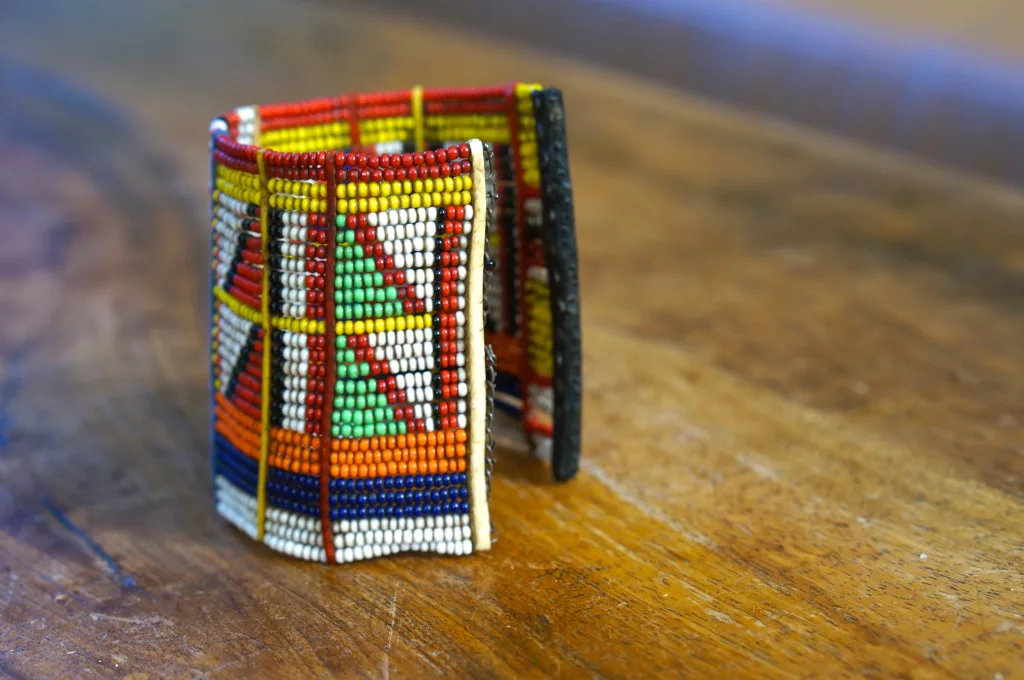 But you'll need to fast forward to more recent times (oh, say the last few centuries or so) to find the origins of the stunning beaded jewelry sold in South Africa today. The intricate, beaded designs you'll find on necklaces, bracelets and earrings throughout South Africa's shops and markets all reflect local tribal traditions— many of the designs even have deep symbolic meanings.
But while the history of the jewelry alone is reason enough to seek out these unique souvenirs, it's really the gorgeous designs that will have you filling up your suitcase. My friend Teri Johnson (also known as the glamorous Travelista Teri) couldn't resist bringing home these beautiful pieces on her recent journey through South Africa. Teri made her way around the country, traveling to Johannesburg, Cape Town, Durban and Kruger National park on safari.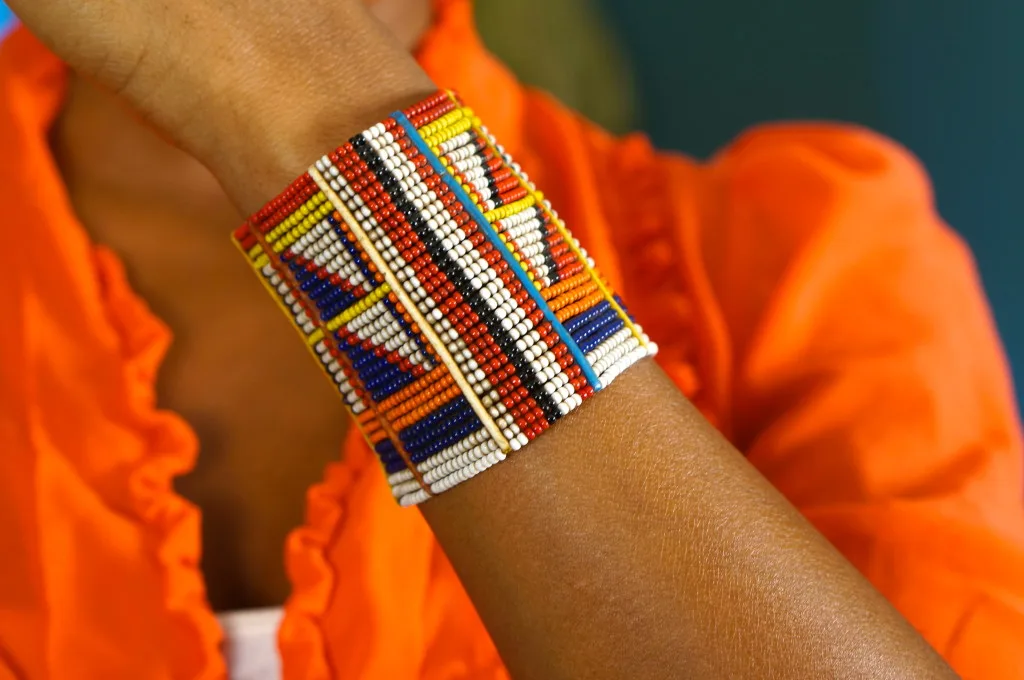 Teri found this South African beaded cuff bracelet at the Victoria market in Durban (about 210 ZAR $20 US). It's a vintage piece but you can find similar versions in new styles. The cuff bracelet is a great piece for the fashion-challenged who aren't sure how to wear it back home– its simple but glam design makes it a perfect accessory for anything from casual jeans and a top to a cocktail dress. I love the wrap design too– it ensures a custom fit no matter what your wrist size, making it a great gift too.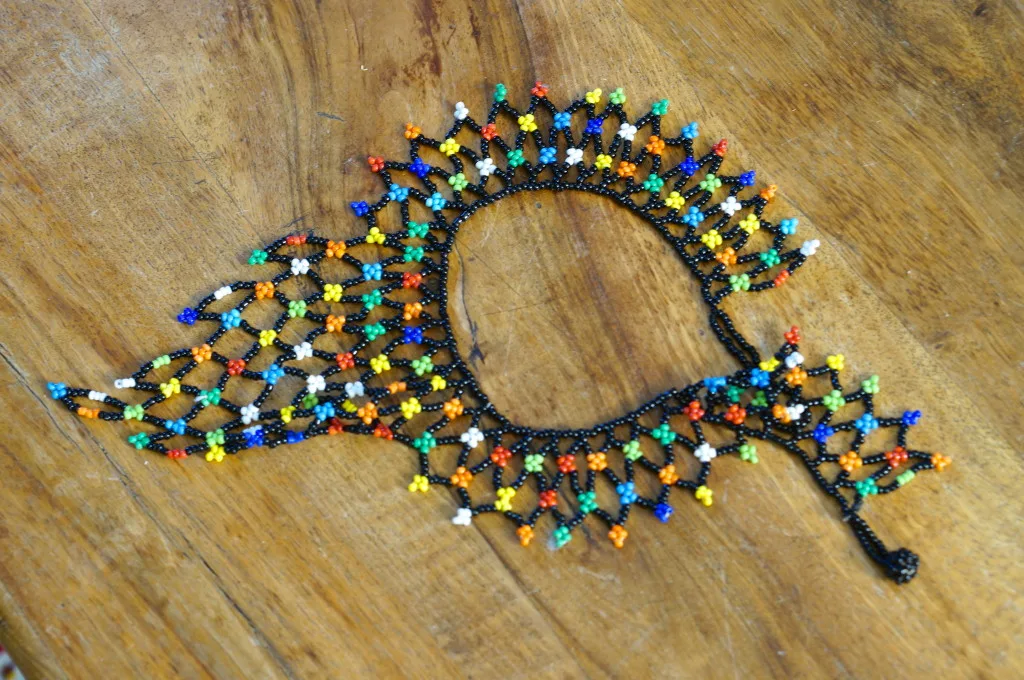 Teri also picked up this new beaded necklace in Victoria market (about 105 ZAR or $10 US). The necklace is more of a statement piece— Teri recommends wearing it with a solid black dress or top so the colors and details on the necklace really pop. It also looks good with other solid color dresses or tops that complement the colors of the beads.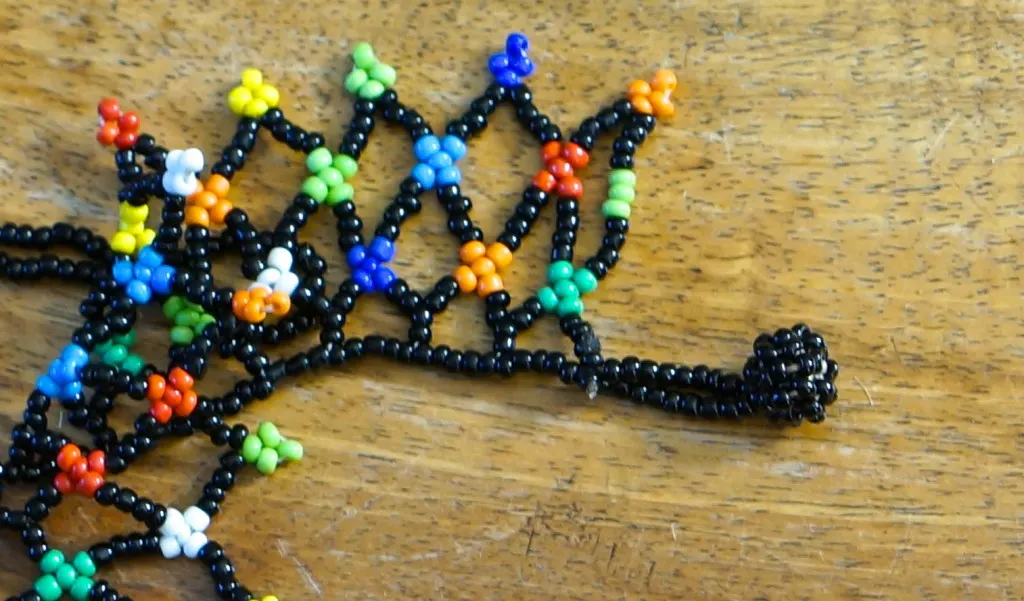 Have you bought beaded jewelry in South Africa? Share your finds in the comments below!
Thanks to Travelista Teri for sharing her South Africa souvenirs!
Teri Johnson @TravelistaTeri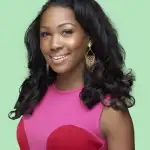 Teri Johnson is the creator and host of Travelista TV™, an online video network focused on travel, culture, and lifestyle. Her passion for adventure, storytelling and her multi-lingual talents has taken her to nearly 60 countries where she has hunted with the Kuku-Yalanji aborigines in Australia and trekked through the mystical Dogon country in Mali. As a travel host and personality, Teri has starred in national advertisements, web series, and campaigns with Ford, Honda, Hampton Hotels, Choice Hotels, The Travel Channel.com, BET, and TVOne. Teri is also a writer and contributes to several outlets including Huffington Post, Uptown Magazine, etc. For more, visit TravelistaTeri.com.
All photos copyright 2014 by Souvenir Finder.