Fisherman's Wharf, San Francisco: the Best Attractions and Souvenirs
Fisherman's Wharf is the Times Square of San Francisco– you know it's a complete tourist trap, but you still feel compelled to visit anyway. Walking past the never-ending stream of chain stores, restaurants and wax museums can make you feel like you're in a giant outdoors shopping mall instead of on a historic pier. One review I read summed up the experience perfectly– "I felt like I was trapped in an amusement park with only one ride."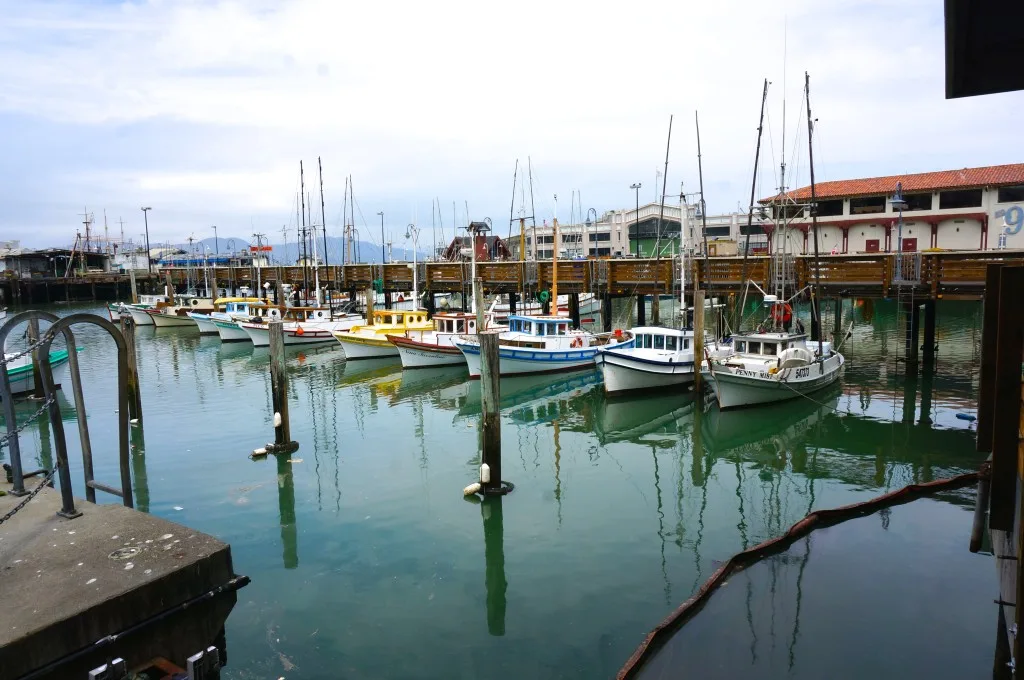 But if you persevere and make your way through the glut of mass commercialism, you'll find the real reasons to visit Fisherman's Wharf:
the colony of sea lions (usually found on the wood docks of Pier 39, but on my recent visit they had mysteriously disappeared)
spectacular views of the Golden Gate bridge and the San Francisco bay
the ferry to Alcatraz
Hyde Street Pier's National Landmark vessels, including the schooner Alma and the 1890 ferryboat Eureka

the fishing boats lined up along the piers, most run by the same families for generations
the seafood shacks serving up the catch of the day
Ghirardelli Square– both for the chocolate and for the surrounding shops featuring local products
After sightseeing Fisherman's Wharf for these attractions, you can hit the oldest sourdough bread factory in the country and pick up an edible souvenir.
The Best Sourdough Bread in San Francisco?
Fisherman's Wharf is home to the oldest sourdough bread factory in country, Boudin Bakery. Established in 1840 by descendants of French master bakers Boudin Bakery invented modern day sourdough by applying French techniques to the sourdough used by local gold miners.
So while we know Boudin Bakery is the oldest, is it the best sourdough bread in San Francisco?
For me to figure what the best sourdough bread is would require tasting all of San Francisco's sourdough bread. While this actually sounds like a delicious and worthy endeavour, it's not one I had time for one a short trip (and would still only be my subjective opinion anyway).
Even after checking various foodie sites, I still could find no real consensus about the best sourdough bread in San Francisco. But I did learn that sourdough bread lovers are passionate about their favorites— not unlike fans of NYC pizza. Boudin had many fans, as did another oft-mentioned bakery, Acme (insiders recommended picking up Acme loaves at a local Whole Foods). Others recommended new indie bakers in out-of-the-way neighborhoods. But I stuck with Boudin because to me San Francisco sourdough is as much about the history and tradition behind it as the flavor— not to mention the convenient Fisherman's Wharf location where– let's face it– every tourist ends up anyway.
Visiting Boudin Bakery at Fisherman's Wharf
You could spend a lot of time at Boudin Bakery watching the bakers in action, taking a museum tour or enjoying a leisurely lunch in their restaurant. I skipped the tours and headed straight for the takeout counter. Though the sandwiches were ridiculously tempting (especially the grilled cheese on thickly sliced sourdough) I went for the most popular item– chowder in a sourdough bread bowl. The chowder was tasty (but needed a generous sprinkle of pepper) and the bread the perfect foil.

Taking Home Sourdough Bread Souvenirs
Boudin's sourdough bread comes in all sorts of shapes and sizes. Of course they have classic sandwich loaves, boules and baguettes. But they also bake all sorts of crazy shapes like teddy bears, turtles and even a giant alligator (options change monthly). They also have some interesting flavor variations, like olive and jalapeno. The bread will stay fresh for up to five days (they also have a shop at SFO airport so you can pick it up on the way home). Or for longer-lasting options, you can pick up some sourdough croutons or a can of their signature chowder.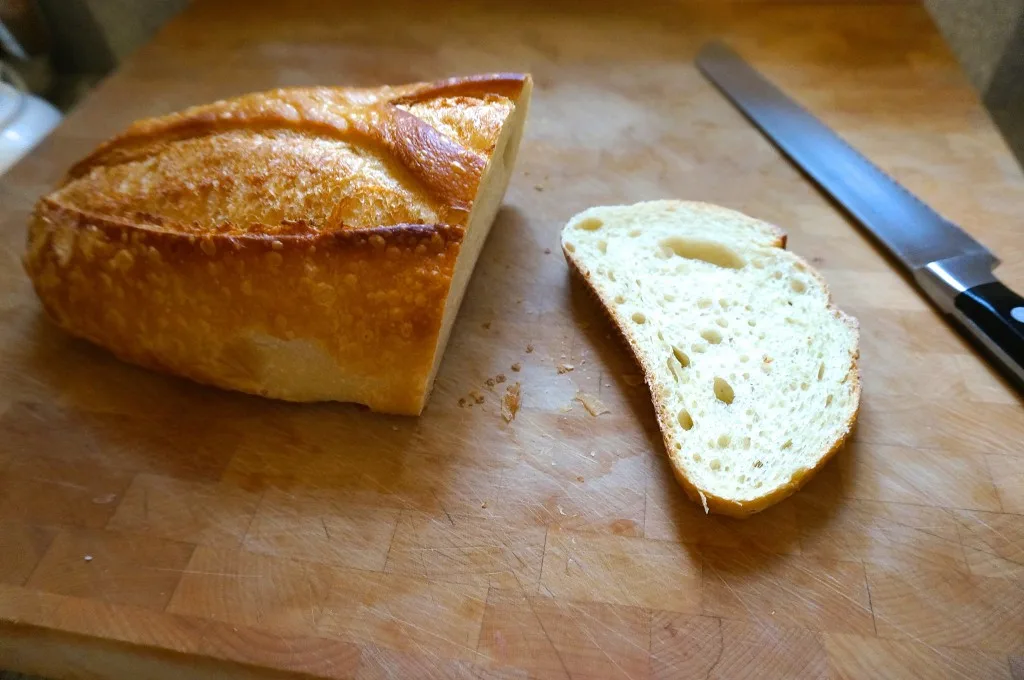 I brought home two loaves and popped one in the freezer. I can confirm my sourdough bread made excellent sandwiches and stayed fresh through the fourth day. By the fifth day it was still tasty, but served better as toast.
Have you been to Fisherman's Wharf? What do you think is the best sourdough in San Francisco? Share in the comments below!