Supermarkets are one of my favorite souvenir shopping stops for inexpensive and unique gift items that won't take up space when you get home. I checked out two different Dublin supermarkets for the best in Irish food souvenirs– a standard grocery store and a higher end, gourmet market.
Irish food souvenir shopping at Dunnes
I first hit Dunnes, a typical supermarket where Dublin locals shop for day-to-day items. I was on the hunt for typical Irish food items, the kinds of things you can only find in Ireland that aren't usually exported elsewhere.
1. Irish Chocolate
One of the first things I noticed was an entire aisle devoted to Irish Cadbury Dairy Milk Bars. Yes, I know that Cadbury is an international company (now owned by Kraft), but the Cadbury chocolate you'll find in Ireland is different from the Cadbury chocolate you'll find in the US or even in the UK.
Irish Cadbury Dairy Milk advertises that it's made with 100% local Irish milk, that is, real liquid milk and not milk solids. I'm not sure what it is about Irish Dairy Milk that makes it so delicious, but I grabbed a handful of these chocolate bars so I could contemplate it further.
Don't miss these tasty, traditional Irish teacakes from Tunnock's.
2. Irish Flapjacks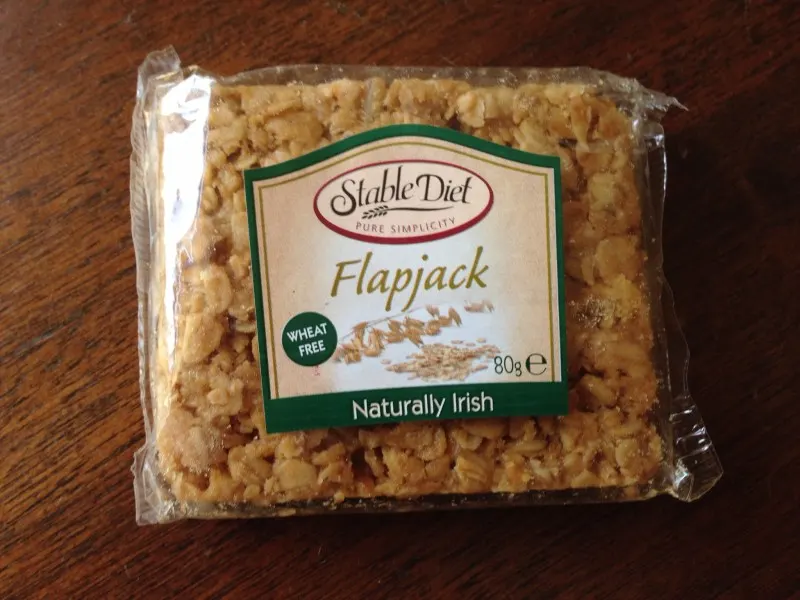 Irish flapjacks are nothing like American flapjacks, which is just another name for pancakes. Irish flapjacks are just a few ingredients– oats, sweetener and some butter– bound together in a tasty oat bar. I have no idea how something so simple can be so ridiculously delicious, but I find it hard to control myself around these flapjacks.
3. Irish Bread Mixes
I was intrigued by other Irish food items like these instant white soda bread and brown bread mixes, but decided they were too heavy and powdery to bring back.
4. Ballymaloe Tomato Relish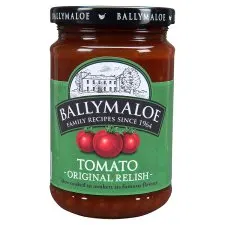 One Irish food souvenir I meant to pick up but completely forgot about was Ballymaloe tomato relish. I think it's supposed to be similar to ketchup, but chunkier and a lot more flavorful.
Irish food souvenir shopping at a Fancy Grocery Store (Fallon and Byrne)
My next shopping stop on my search for Irish food souvenirs was a well-known gourmet grocery store, Fallon and Byrne.
The best part of Fallon and Byrne were the heaps of gorgeous produce that could rival any farmer's market.
These Irish strawberries might be great to pick up for a snack or picnic, but they aren't very souvenir friendly.
Shop for perishables like this Irish soda bread on your last day.
Fallon and Byrne had a few other Irish food items like these locally made chocolates by Lorne.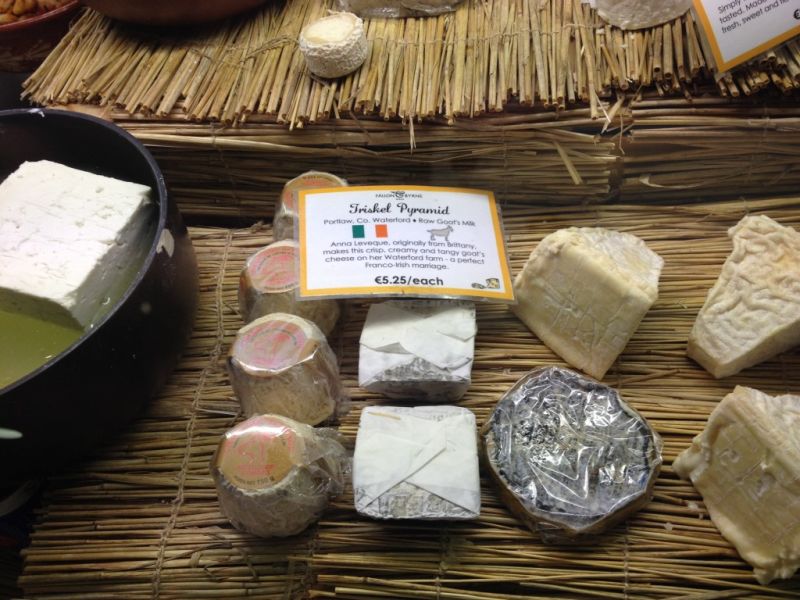 Your best bet at Fallon and Byrne is their incredible selection of local Irish cheese. The cheesemonger here was extremely knowledgable and helpful so don't hesitate to ask questions or to ask for samples.
[typography font="Trocchi" size="30″ size_format="px" color="#de0d41″]Pinterest-Friendly Image [/typography]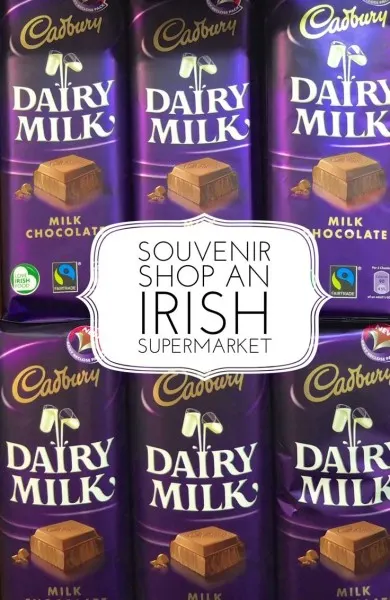 Did we miss any of your favorite Irish food souvenirs? Share in the comments below!
Here are some other Dublin shopping posts you might want to check out:
Hit the Park, Shop for Knits, Get a Drink– the perfect Dublin Itinerary
Candy-colored woolens from one of the world's oldest mills: Souvenir Shopping in Dublin
Shopping Dublin, Ireland: Sheridans Cheesemonger for the best in local Irish cheese
Shopping Dublin: Refined Irish design all wrapped up at Bow
Where to shop in Dublin for great dresses and jewelry by Irish indie and vintage designers