Thailand is known for its markets– the kind diehard shoppers hop a flight halfway around the world for. The epicenter of Thai markets lies in the larger cities of Bangkok and Chang Mai, where indie designers and unique crafts tempt foreign shoppers with bottom dollar prices. I love these tourist-focused markets, where there is plenty to not only browse and also bring home (see my two posts about Bangkok's spectacular Chatuchak market.)
But far away from the larger cities (and hordes of tourists) are ordinary markets offering everyday wares and fresh produce for locals who live in the area. I knew exploring these markets would be a fun cultural experience, a peek into the everyday lives of locals, but I was curious– could I also shop these local markets for souvenirs worth bringing home?
To find out, we explored a local market in the remote coastal region of Trang, Thailand, near the Andaman Sea.
Shopping a Local Market in Trang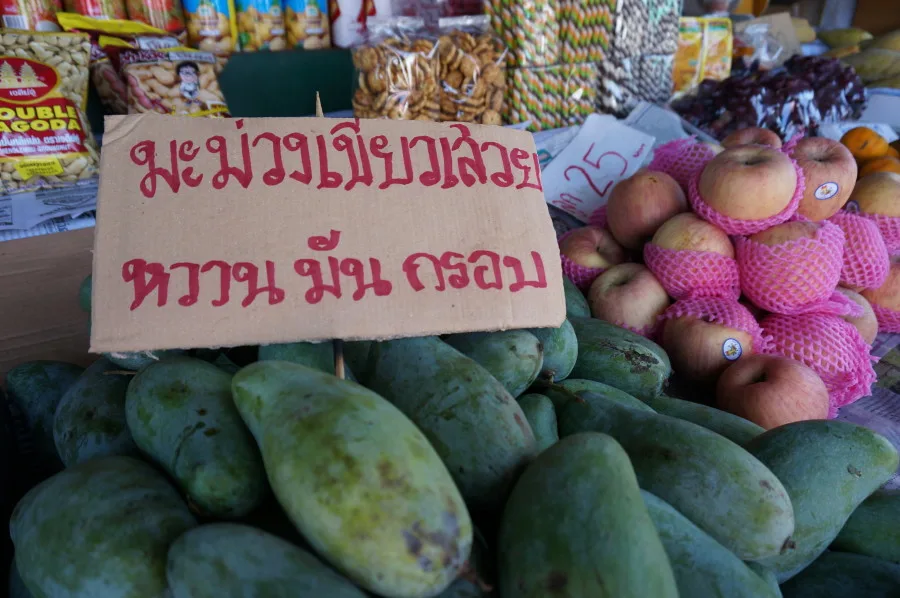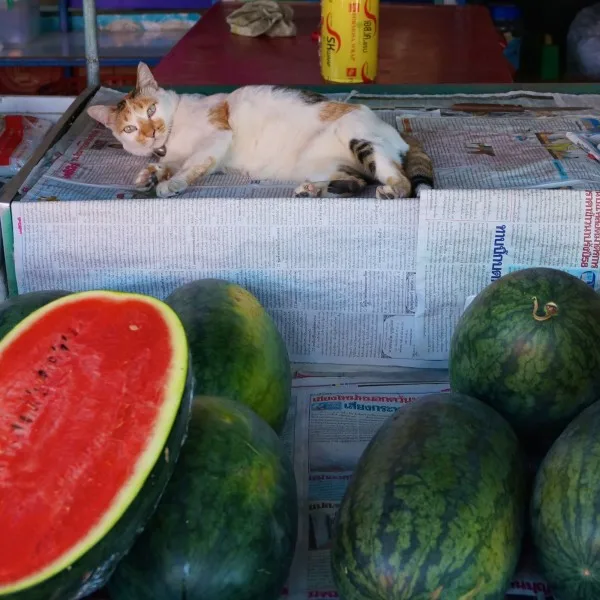 1. Textiles and Clothing
We found all sorts of cute (and dirt cheap) fabrics, skirts and tops. Some items were made right on the premises (the seamstresses were at work in the back), while others were imported from nearby Indonesia.
At first I thought these colorful garments were frumpy, elastic-waist skirts, but our guide Teya demonstrated their proper purpose. They are actually post-bath cover ups, worn the same way you would wear a towel. I loved the gorgeous colors and thought these would make great gifts (about $3.50 US).
I snatched up several reams of what I thought were colorful fabrics, hoping to make throw pillows with them. When I got home I realized they weren't simple bolts of fabric, but Thai wrap skirts (unlike a remnant, the ends of the fabric for a wrap skirt connect in a tube). I plan to take the wrap skirts out for a test run in out in New York City, so stay tuned for a future post!
We all loved the racks of breezy tops. Our friend Cheryl scooped one up and wore it out that same night.
These clothes are hyper local– note the seamstress in the back.
2. Spices and Dried Peppers
Food in Thailand can be hot– so hot that dishes are sometimes automatically toned done under the assumption that Westerners can't handle it. I like spicy and don't mind a little heat so I picked up these peppers (I asked for the hottest ones available). I can't wait to experiment with them.
The spice selection was excellent– if we'd had more time I would have brought a lot more home from this section.
3. Look but Don't bring Home
Because markets can also be the equivalent of the village grocery store, providing fresh produce, seafood and meats to local residents, not everything on offer here will make sense to bring home. Besides running afoul of customs laws, I doubt you'd want to load your suitcase with raw chickens, flopping fish and whole watermelons anyway. But it is fascinating to window shop.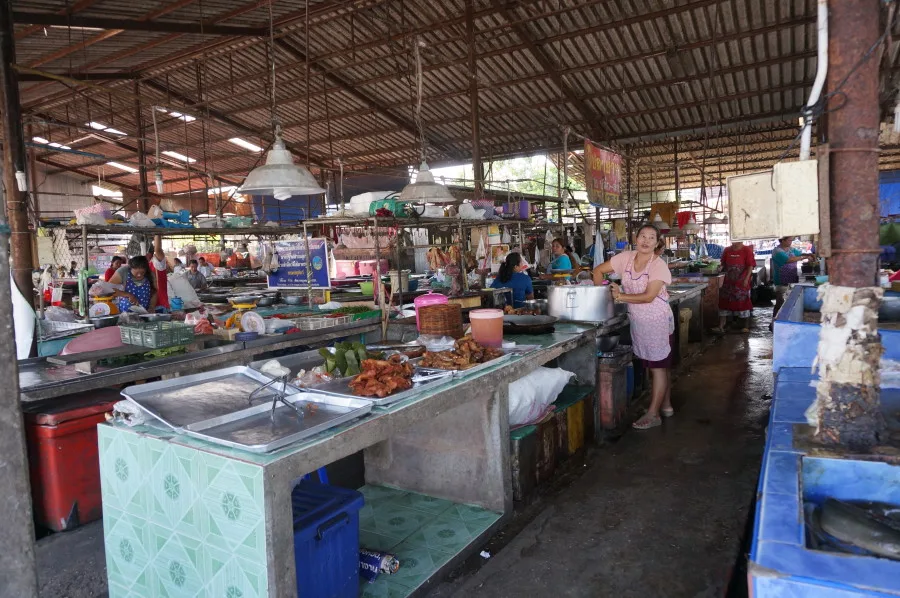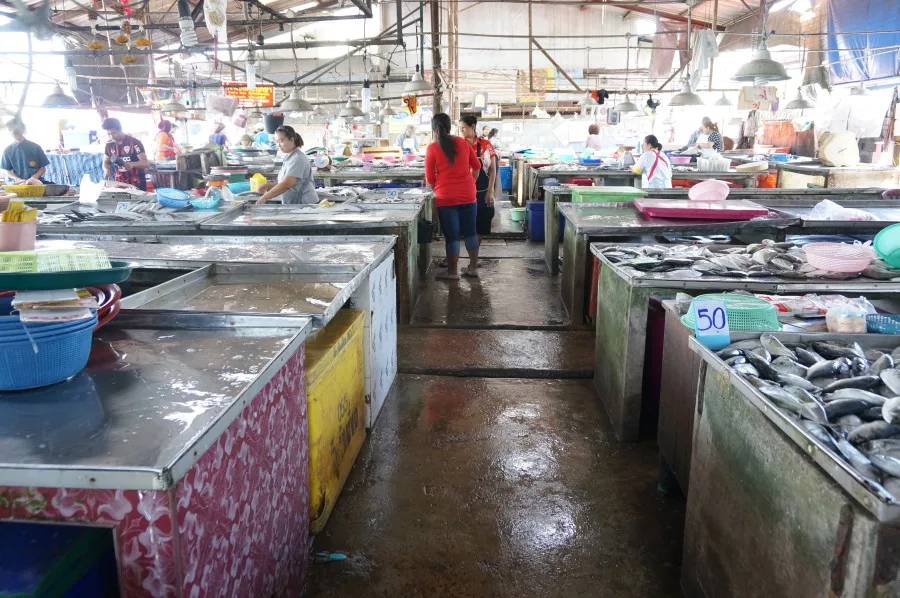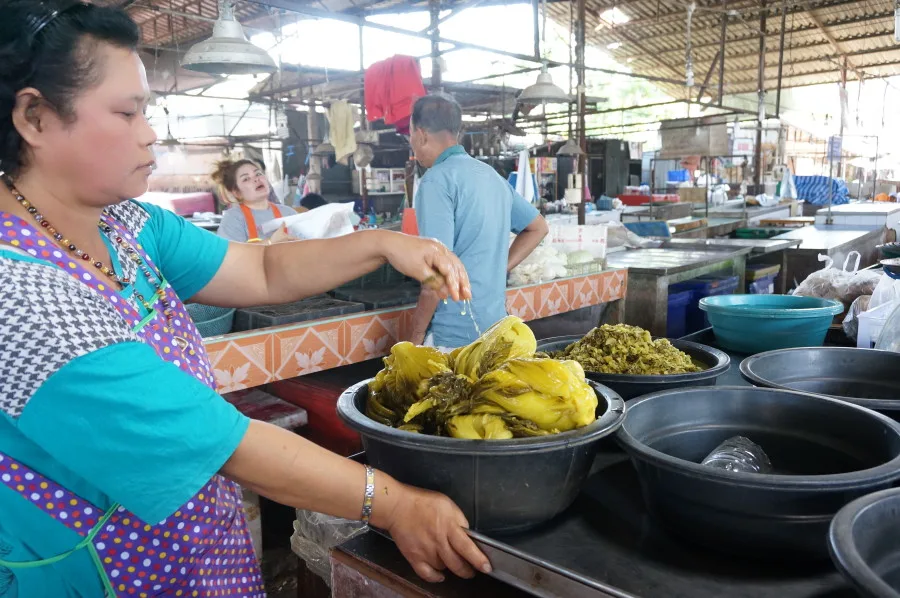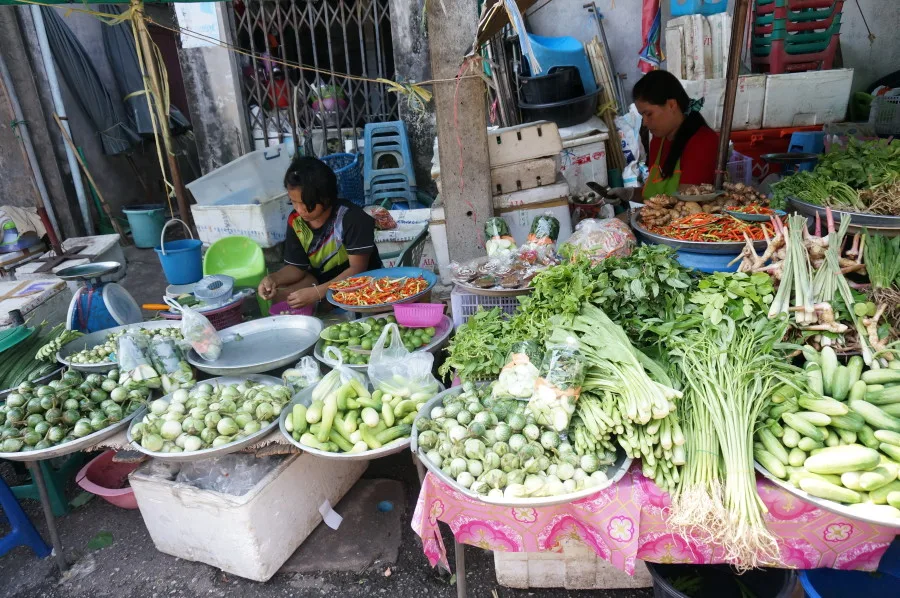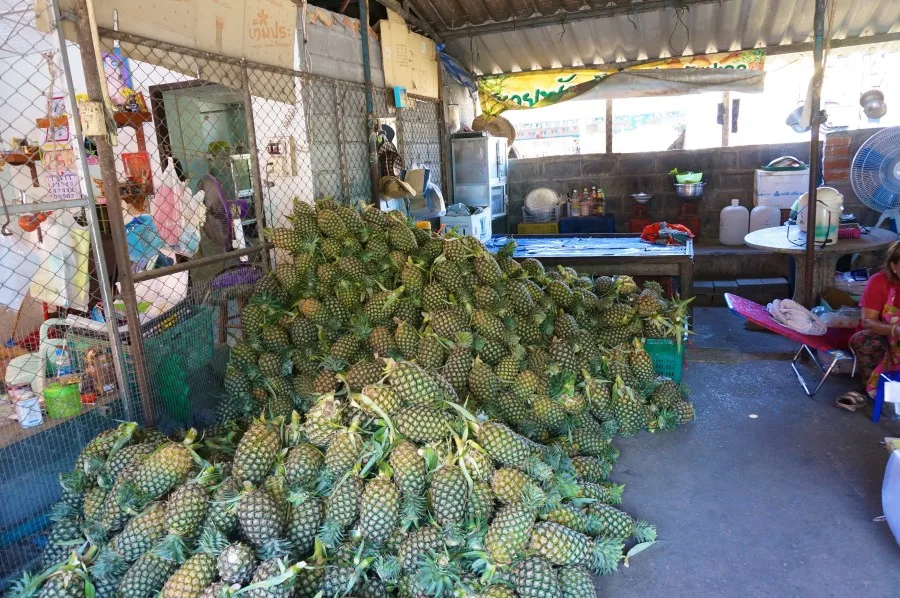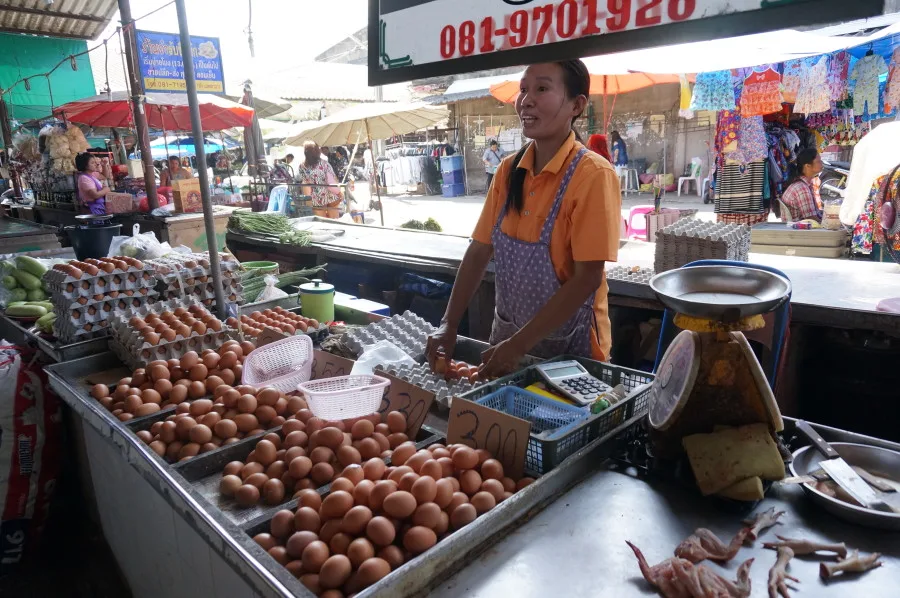 Have you ever brought a souvenir home from a local market? Tell us about your finds!
Disclosure: I visited Trang, Thailand as a guest of the Thai tourism authority. Though this market was not even part of our itinerary, a special thanks to guide Teya for squeezing it in after I begged requested to see a local market.