As part of a recent press trip to Thailand, I was given the option to pick a side trip to explore some of the country's lesser known areas. Some side trips seemed like a perfect fit for this website, featuring shopper-friendly tours of ceramics factories and local silk weavers. But instead of doing the sensible thing and picking one of these crafts-focused itineraries, my heart skipped a beat when I saw the swaying palm trees and silky beaches of the Southern coastal region of Trang. Was there a chance I would be sent to a remote island, devoid of not only artisans, but really of anything to buy, and be left with nothing to write about?
Sure, but as I shivered under my blankets during yet another New York City snowstorm, these thoughts seemed so distant. Worst case scenario, I imagined scooping a little jar of Thai sand up and starting a souvenir sand collection.
With visions of long boats and turquoise water dancing through my head, I accepted the excursion to the remote coastal region of Trang. I won't keep you in suspense– Trang is not only the kind of place worth remembering, but it's also chock full of great things to bring home.
1. Why I fell for Trang at First Sight
Because I can't separate the souvenir from the place, I should mention why you might want to remember Trang at all. To start, Trang hits the sweet spot of remote, but still easily accessible (we hopped a direct flight from Bangkok) so you feel like you are off that beaten track, but without having to endure long bus rides to get there.
The Scenery
The scenery is everything this first-timer imagined Thailand to be–thatched bungalows on the beach, swinging hammocks and craggy boulders jutting out of clear waters.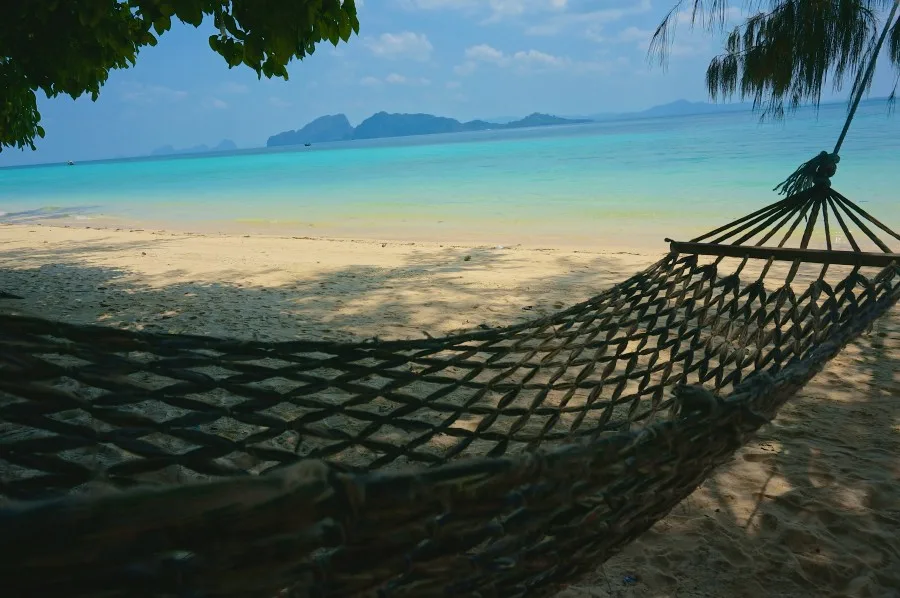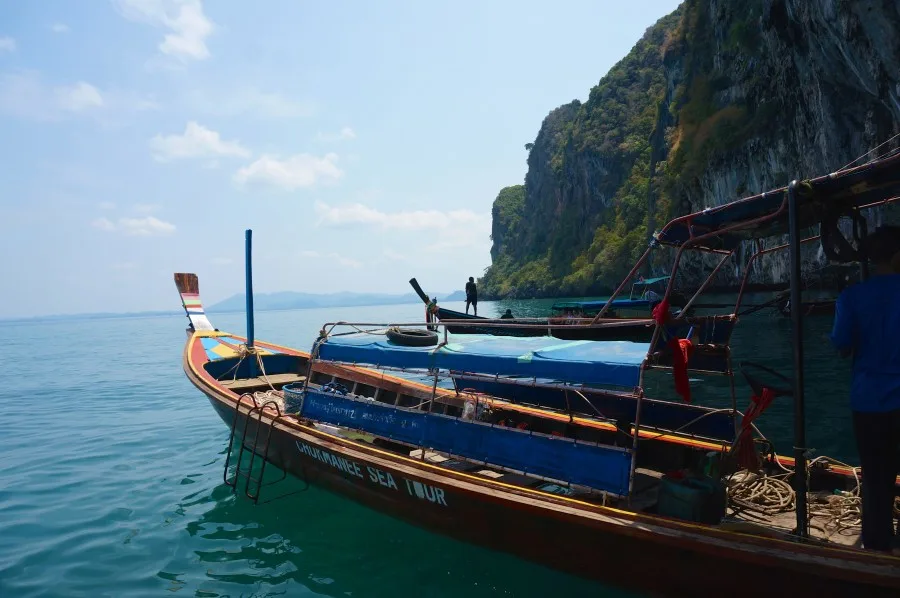 After all that relaxing, we decided we needed a Thai massage on the beach (about $10 an hour) just to be sure we got rid of every lingering bit of stress.
We came to Trang as a group of friends and had a blast, but it would be even more fun with a sweetheart.

The Thai Food
Who knew that some of the most delicious food in Thailand can be found in Trang. Trang is a bit of a melting pot in Thailand, with Chinese, muslim and other influences contributing to unique dishes found nowhere else in Thailand. We also enjoyed lots of classic Thai dishes here (I think we tried Tom Yum Goonk at least three times) and the preparation just seemed better here. Of course as a coastal area, the seafood in Trang is off the charts fresh.
The Chinese immigrant population brought over one of my favorite traditions– dim sum. This was unlike any dim sum I've tried in my local Chinatown and is worth seeking out.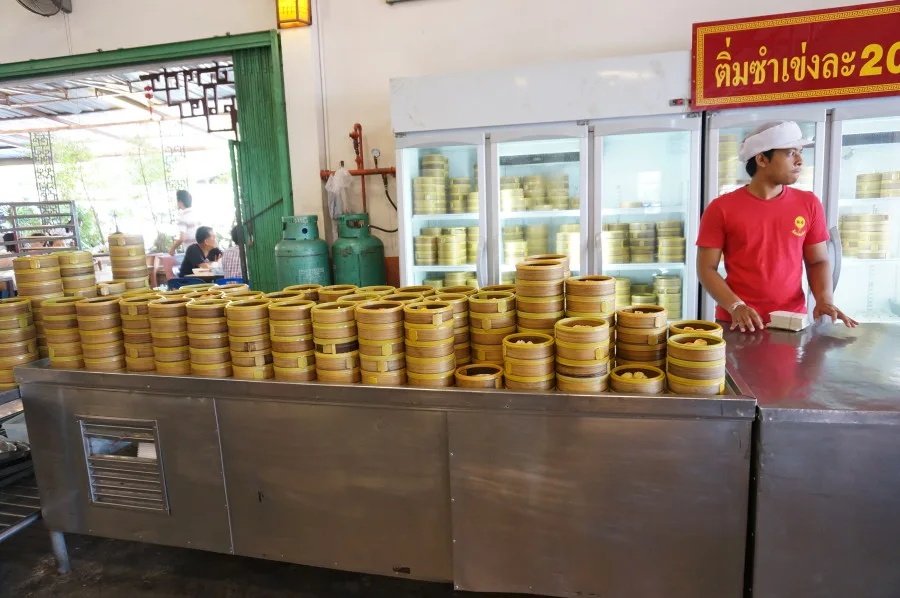 Some other snaps of Thai dishes worth traveling to Trang for–
This slideshow requires JavaScript.
The Thai People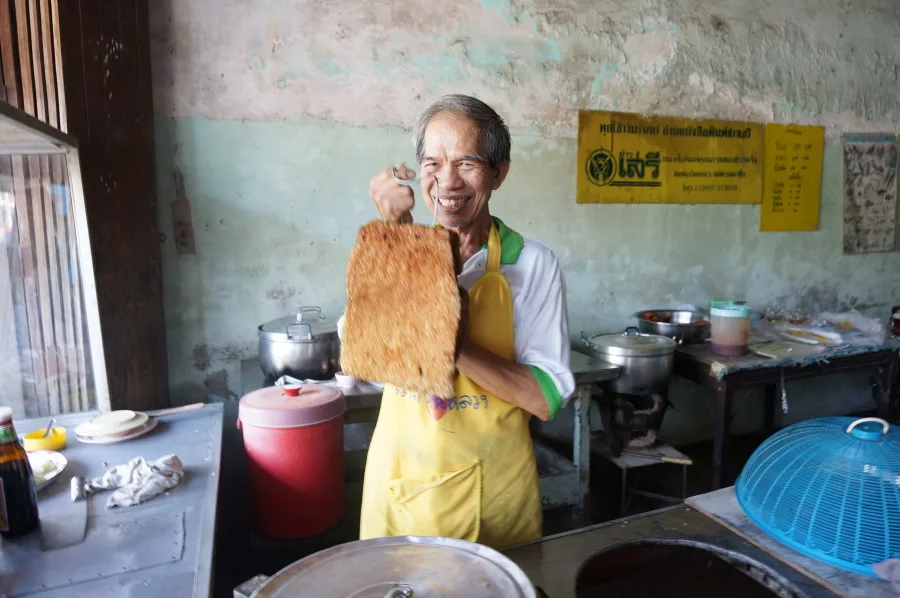 I didn't know this before I arrived, but Thailand is known as the land of smiles. While I didn't spend enough time with locals to know if they were truly happy or not, I can confirm the Thai people definitely smile. A lot. If they see you point a camera anywhere in their vicinity, they will gladly pose and even show off the smiles of their adorable children. I found the Thai people to be warm and generous, unlike anywhere else I have ever been.
2. Shopping Trang: from the Ordinary to the Artisan
When a destination hits me just so, I find that even ordinary objects can take on extraordinary significance simply because they are part of that place. For example, I saw dried chili peppers everywhere in Thailand, but in Trang, the reds were deeper, the scents more pungent, the vendors friendlier. I decided only Trang chili peppers would do when I attempt to replicate my favorite spicy Thai dishes back home, so I made sure to pick up a stash.
But what I was more surprised to find were the many artists, wood-carvers, weavers and bakers who make their living in this remote pocket of the country. Here's a sampling of my best Trang shopping finds:
Thai Spices and Clothing from Local Trang Markets
I bought my own Thai peppers from a local Trang market– read all about why you should hit the markets in my last post here. Also look out for locally made clothing and fresh spices.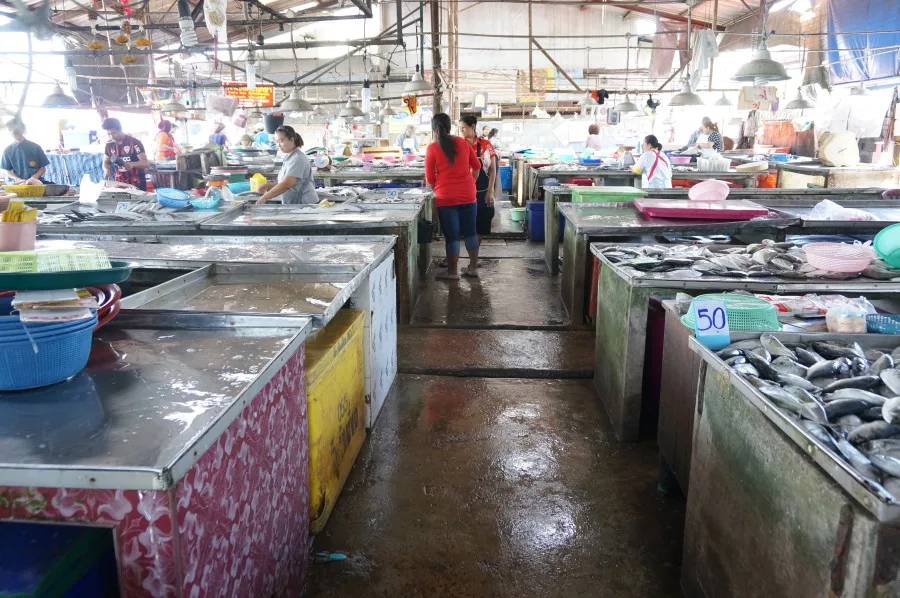 Colorful Thai Woven Fabrics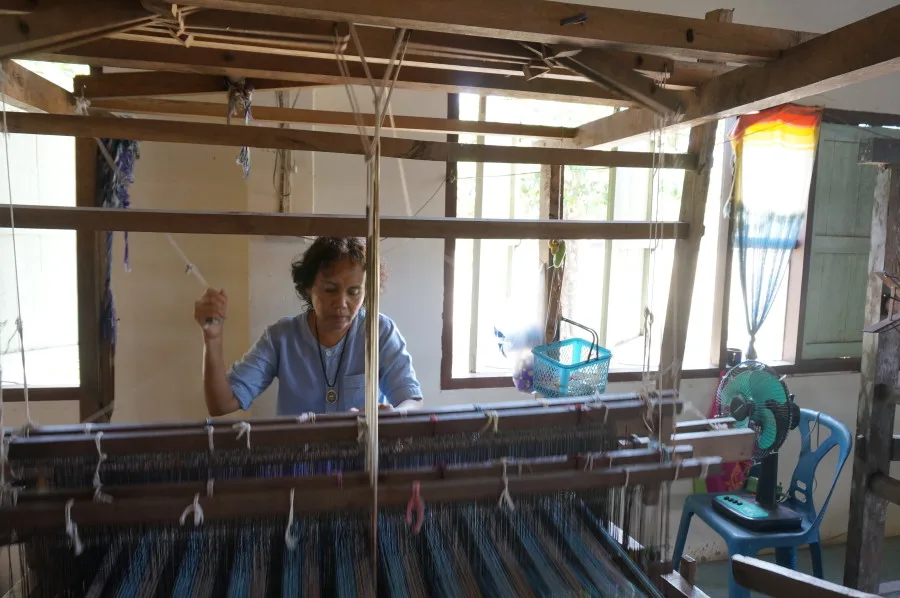 While most Thai weavers are located in the Northeast of the country, we found a cooperative of weavers in Trang that specialize in creating a certain kind of ceremonial stash (often used in funerals by locals so I would not recommend buying one as a souvenir). Fortunately, these weavers also create and sell beautiful cotton fabrics, along with a few very intricate silk designs. While the pre-made clothing wasn't to my taste, I did adore some of the smaller items on offer, like these mini bags and cases (the perfect size to hold a travel pack of kleenex).
Trang Cake
Trang actually has its very own regional cake, known as "Trang cake." Trang Cake is not only delicious (it's sort of like a sponge cake, but fluffier and more flavorful) but also comes packaged in a brightly colored box, ready for travel and gifting. While the cakes are a bit bulky and require some suitcase room, they are very lightweight. The cakes don't require refrigeration and should last about a week. We bought Trang cake directly from a local bakery, but we also saw versions for sale at the Trang airport.
Honorable mention: Thai puff pastries
Another locally baked favorite are these mini puff pastries. Slightly more portable and sharable than an entire cake, these pastries were definitely a love them or hate them treat. The pastries have different fillings, including an entire hard-cooked egg.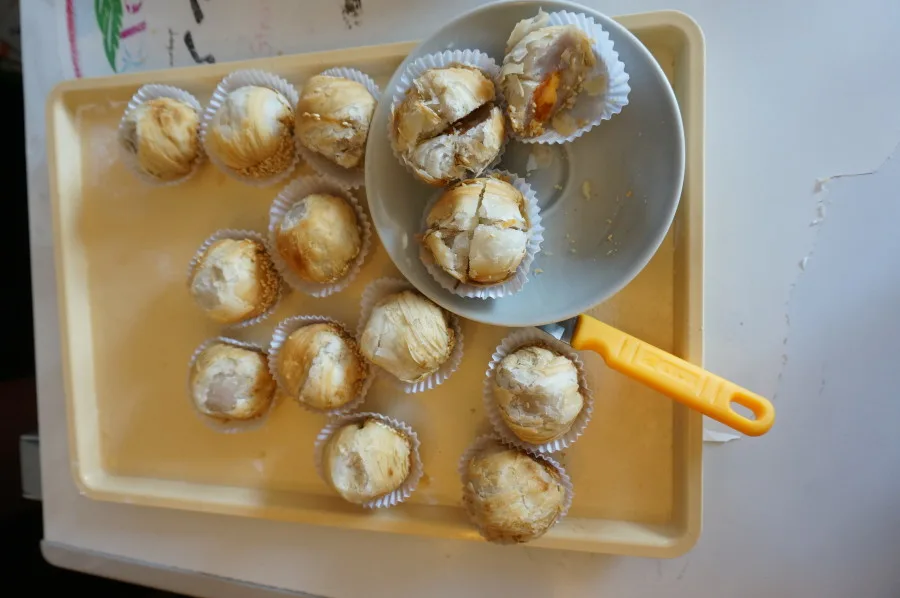 Cinnamon-Scented Wood Carvings
My favorite shopping stop in Trang was to a local family's business, specializing in carving wood from a fragrant indigenous tree. After watching the woodcarvers at work, we hit the incredible gift shop (check out my post about our visit here). This was definitely the shopping stop where I bought the most (I think my entire haul came to under $20)– I came home with trivets, cinnamon-scented long life turtles, bangles, toys, and mini tuk tuks.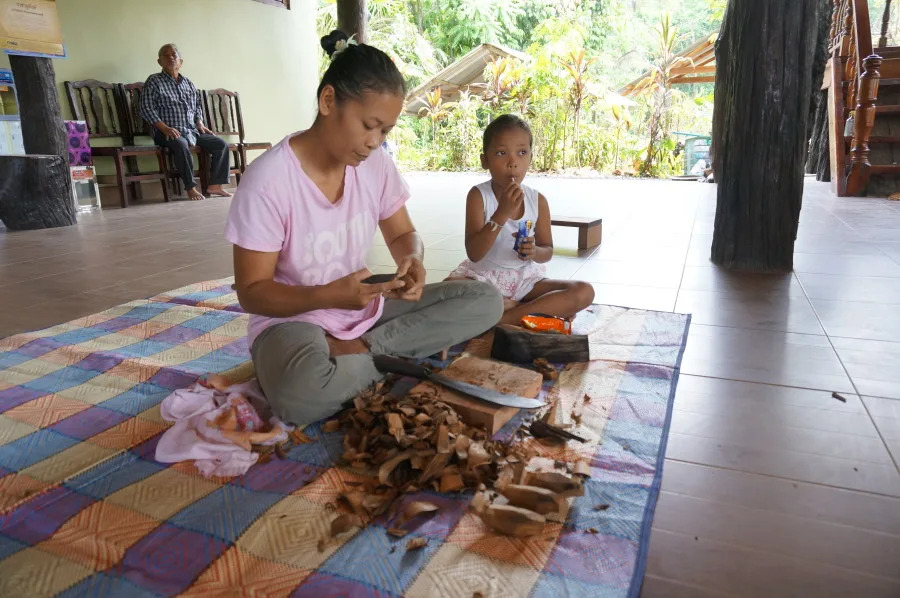 Special thanks to our Thailand guides (Theya, Pongrit, Sirapop and Tai), the Tourist Authority of Thailand and the travel writers and bloggers who made this trip great! And while I was a guest of the tourism board for this visit, as always, all shopping was done on my own dime.