Day tripping from London is so easy that it's hard not to plan an excursion. Trains go virtually everywhere– and get you there unbelievably quick. As I study London train timetables, I'm amazed by all the places I could be in an hour to two– Canterbury, Bristol, Bath, Cardiff— so many choices! And therein lies the problem– too many options.
On a recent London visit, I narrowed my choices to two, thinking the decision would be obvious– Cambridge or Oxford. I was certain with a little research one of these university cities would stand out over the other, so I googled "Cambridge versus Oxford day trip." Little did I realize that not only was the Cambridge or Oxford day trip a dilemma faced by many travelers, but opinions on which city is "better" are fiercely divided.
Both cities sounded great, so instead of weighing the respective architecture, pub and shopping options, I based my decision solely on size. Cambridge was smaller, so it seemed like it might be easier to navigate without any advance planning. The morning of my planned day trip, I accidentally slept in and didn't arrive at the train station until mid-day. As my day trip shortened into a half day trip, it was clear I had chosen wisely.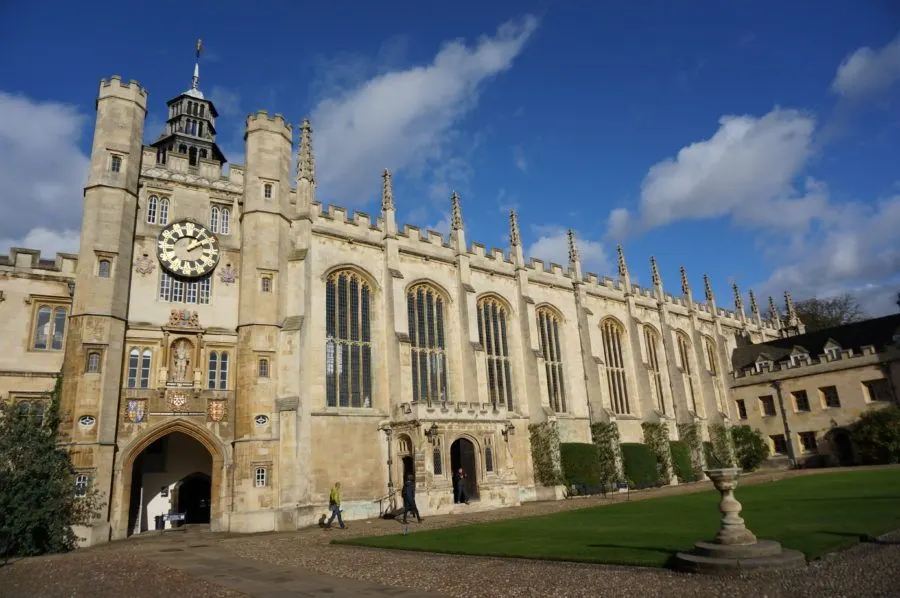 Cambridge is only 60 miles north of London so despite my late start I still had plenty of time to explore the city. It helped that I didn't have many to-dos in Cambridge, other than to soak up the medieval atmosphere (part I) and of course hunt down some unique shops and souvenirs (part II).
Part I: Strolling Cambridge on a Day Trip
Even though I was mostly agenda-less, there were a few things I wanted to make sure to see on my quick day trip to Cambridge.
Visit Cambridge University
You can't visit Cambridge without at least stepping onto part of Cambridge University. I didn't have the time or inclination to tour buildings, so I settled for walking through the spectacular main courtyard.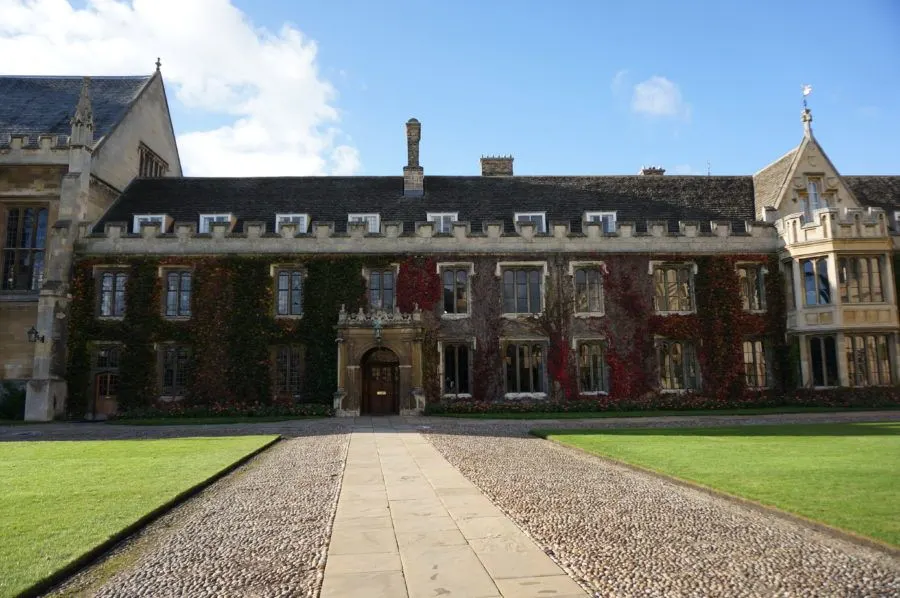 Visit Kings College Chapel
Founded by Henry VI in 1441, Kings College Chapel is worth ducking into to gaze up at the mesmerizing fan-vault ceiling and stained glass windows.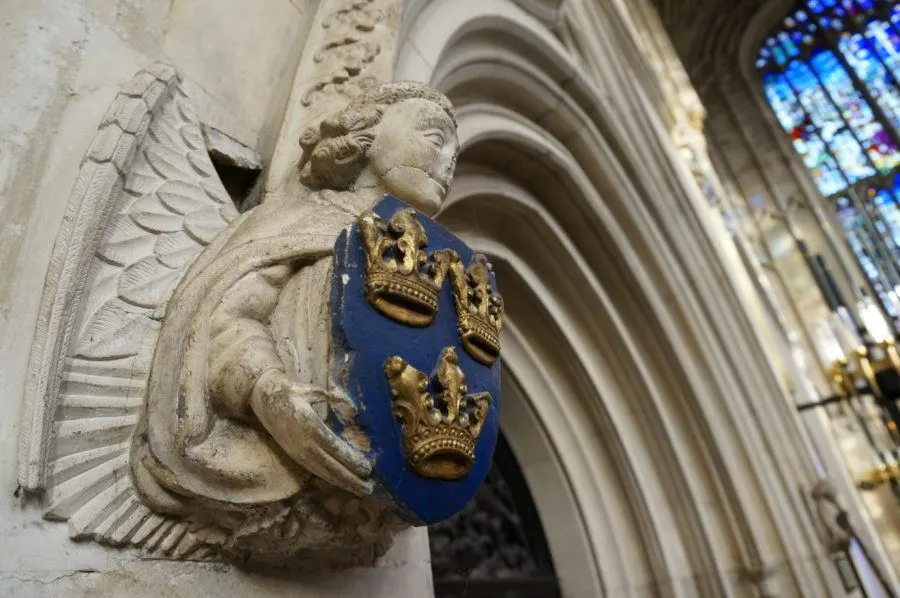 Hire (or just Watch) the Punt Boats
You can hire a chauffer-driven punt boat or try your own hand at poling. On this quick trip, I settled for watching the punt boats from the river's edge.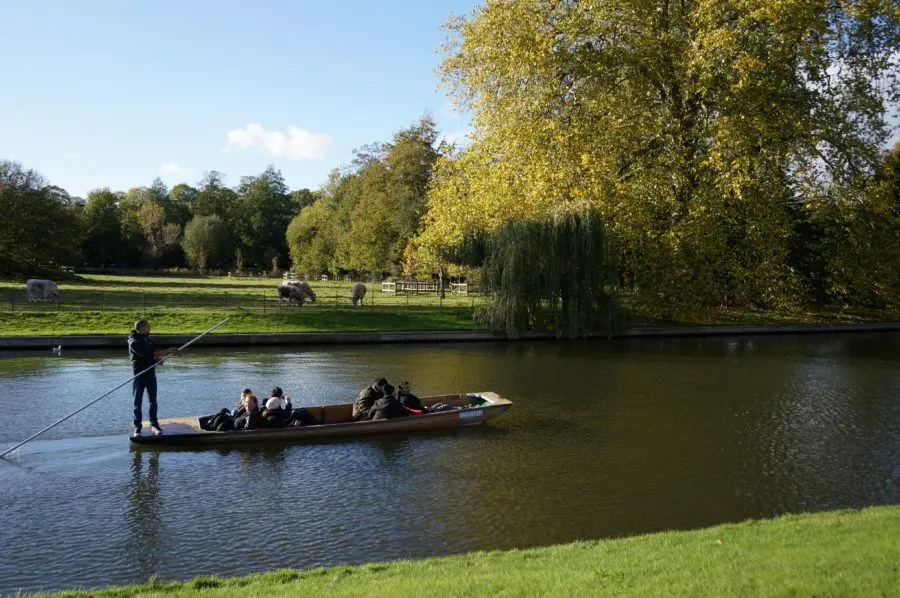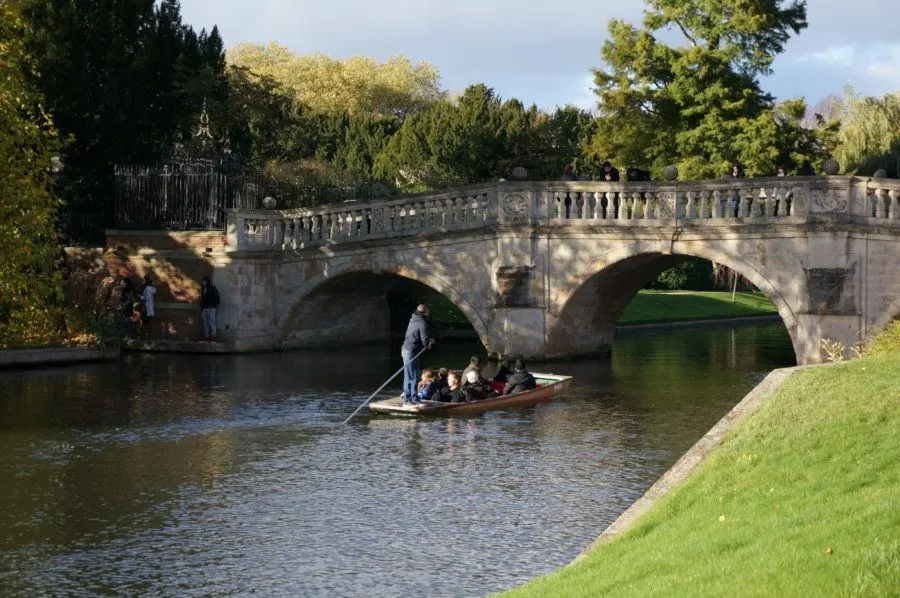 Part II Best Shopping in Cambridge and what Souvenirs to Buy
Cambridge's best shopping is in the city center where you can wander the storybook winding narrow medieval streets. Many of the original buildings lining the streets have been repurposed into shops. While some of these shops are typical high street chain stores, there are still some unique Cambridge shops mixed in. As it's a university town, you'll find the expected bookstores (look for Galloway and Porter at 30 Sidney Street). There are also some great indie fashion boutiques and candy stores (Hardy's Original Sweet Shop on St. John's Street). For unique Cambridge souvenirs, pick up the original Cambridge satchel, take home a few sticky buns, and shop for artisan and vintage wares at Cambridge market.
Fitzbillies
Trumpington Street, Cambridge
Visit Fitzbillies bakery for the gorgeous art nouveau storefront (the bakery was opened in the 20's). Leave with their classic souvenir– the Fitzbilly chelsea bun, a sticky bun so delicious it didn't survive my train ride back to London.
Cambridge Satchel Company
St. Mary's Passage, Cambridge
Love the classic British satchel? Cambridge satchel company fashions cute purses inspired by those traditional British leather school bags. While you can now buy these satchels everywhere, the original shop in Cambridge offers special editions, discount seconds, and a full embossing service.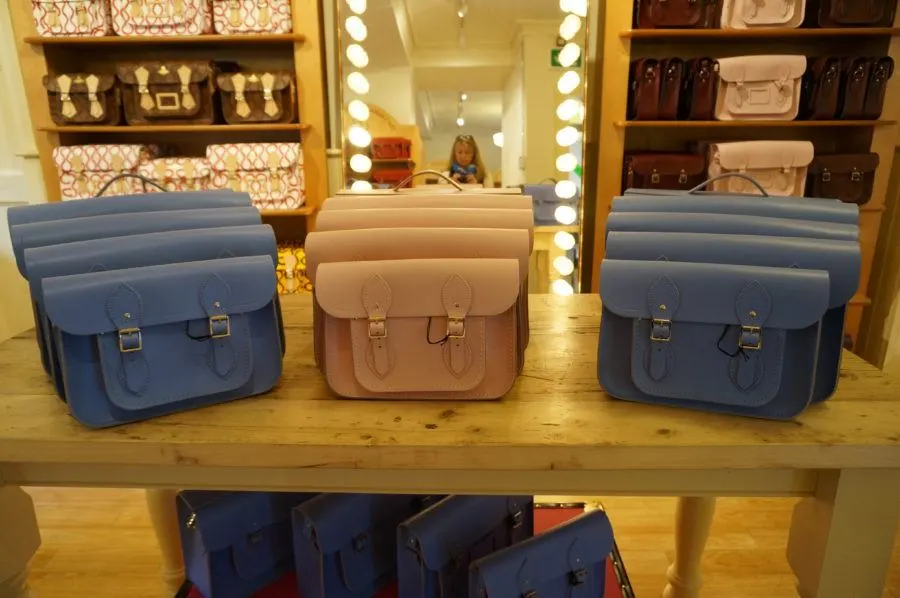 Cambridge Market
Cambridge is a market city– stalls have been trading here since the middle ages. There are several different markets depending on the day:
General market– Monday to Saturday, 10 to 4 pm. You'll find things like used books and records, prepared foods and cakes, jewelry, clothing etc.
Arts and Crafts Market– Sundays 10-4 pm. Regional crafts from potters, sculptors, photographers and other craftsmen.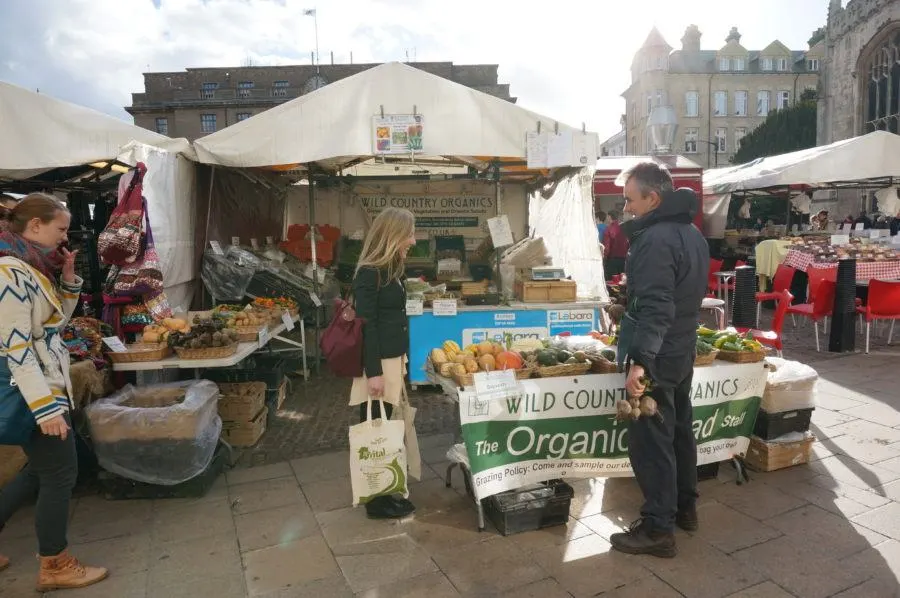 Have you been to Cambridge? What are your favorite things to do and places to shop?