Whenever I visit London, I'm tempted to buy a giant picnic hamper, load up on provisions, and find a perfect patch of grass— maybe in Holland Park, one of my favorite London parks.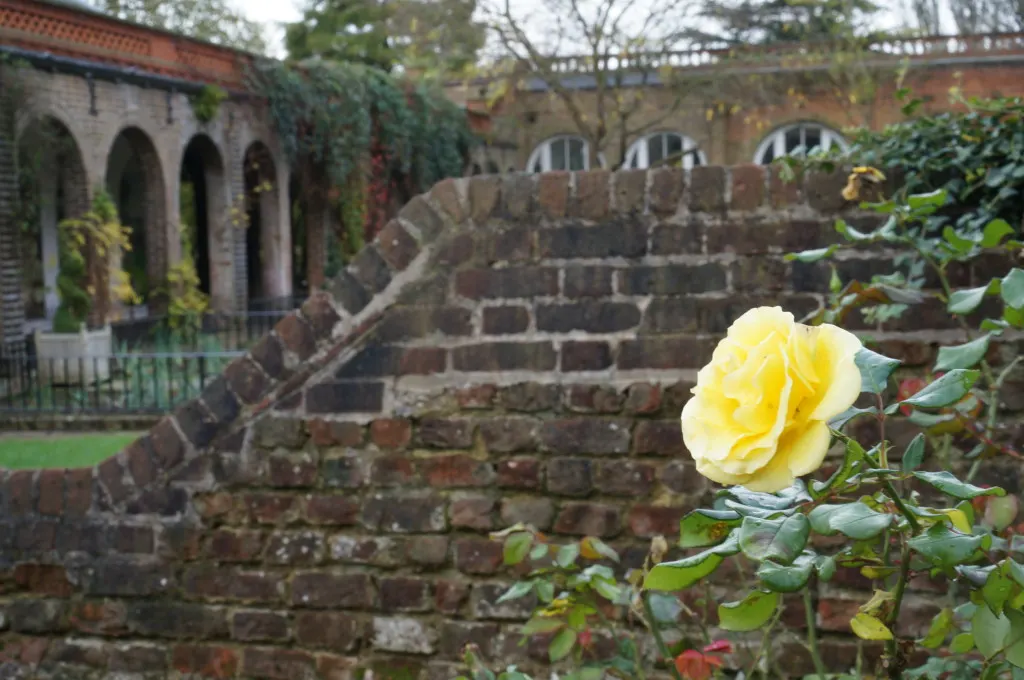 I've probably read too many Jane Austen novels, but to me, English picnics have a certain romance about them. There is something about fine china, cloth napkins, real silverware and crystal glasses that makes sitting on the ground a decadent experience. There is no better place to daydream about the perfect English picnic than at Fortnum and Mason.
While it might be fun to dream of a luxury British hamper, it might not be the most practical purchase for a traveler.
Picnic hampers are expensive, running hundreds of pounds (I spotted one at Fortnum's with an 800£ price tag). This might make sense if you are a frequent picnic-goer (for example, I can see these hampers fitting in beautifully at an East coast steeplechase event like Virginia's Gold Cup).
Picnic hampers are gigantic— I can't imagine that you could get these hampers home on your own, so factor in the expense and hassle of shipping.
The solution? I picked up a more pack (and wallet) friendly version of Fortnum's luxury hamper. This fold-up picnic set sacrifices china for plastic, but on the plus side is very lightweight and doesn't take up much room in your suitcase (or back home, I have no idea where I would store one of the giant picnic hampers).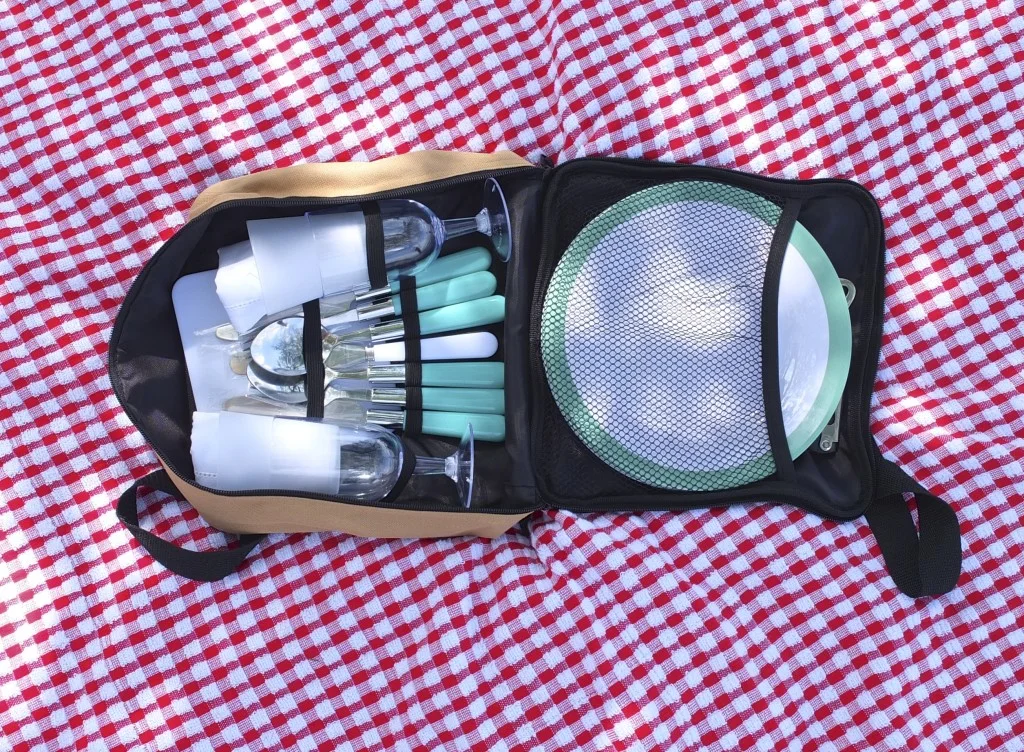 Since I didn't have time to put together an actual picnic prior to this post, I staged this picnic in a local park back home.
But I hope to put my Fortnum picnic set to actual use this spring, and fill my cooler bag with a batch of my favorite southern-style chicken salad,– it would be just the right size for a picnic in Central Park while listening to the symphony or on the lawns of Limerock park while watching a Grand Prix race.
[box type="info" style="rounded" border="full"]Souvenir Finder Shopping Tip Sheet
What to Buy: A gigantic luxury hamper (aka picnic basket), stuffed with fine china, or a more modest zip up picnic cooler set.
Where to Get it: Fortnum and Mason, London
What to Know: While at Fortnum's check out their stellar biscuit tins and first floor goodies.[/box]
Do you love picnics or have your own grand English hamper? Tell us about it in the comments below!