Even in ancient cities like Bangkok, where the old and new blend so effortlessly, it can be hard to find traditions from the past that are still in practice today. But a quick long boat or taxi ride from Bangkok takes you to a traditional cultural village where artists create, children dance and puppets come to life– all set against the backdrop of crumbling temples and a canal lined with wooden homes on stilts.
I hesitate to use the cliché, but a day trip to the cultural village of Khlong Bang Luang really does offer something for everyone. I can confirm that shoppers will love the vintage bric-a-brac and authentic artisan crafts. Non-shoppers can while away hours touring the sites or strolling along the canal. Culture buffs can hang out in the artists center and watch a show or two (the puppet show here is one of the few places left to watch authentic Thai puppets in Thailand).
1. Tour the Temples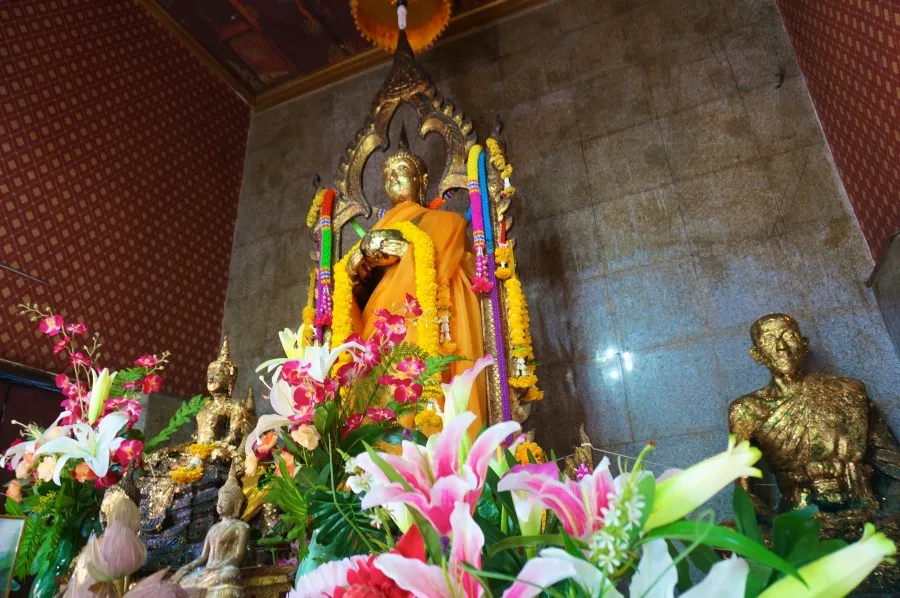 2. Shop for Artisan Crafts, Vintage Goods and Bric-a-Brac
You won't find tawdry souvenir shops here. Shop from the street cart vendors walking the grounds, the craft stands in the artists house, or the small vintage shops facing the canal.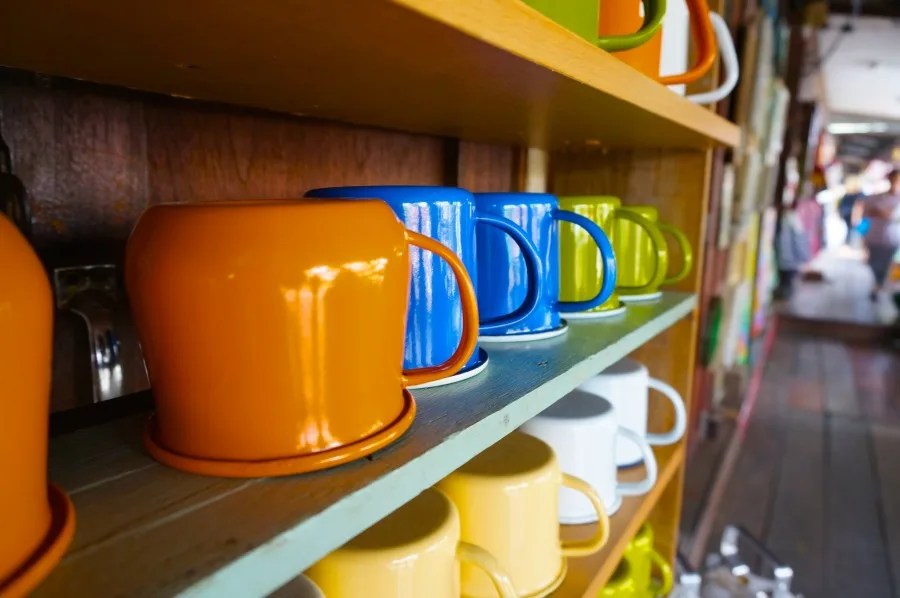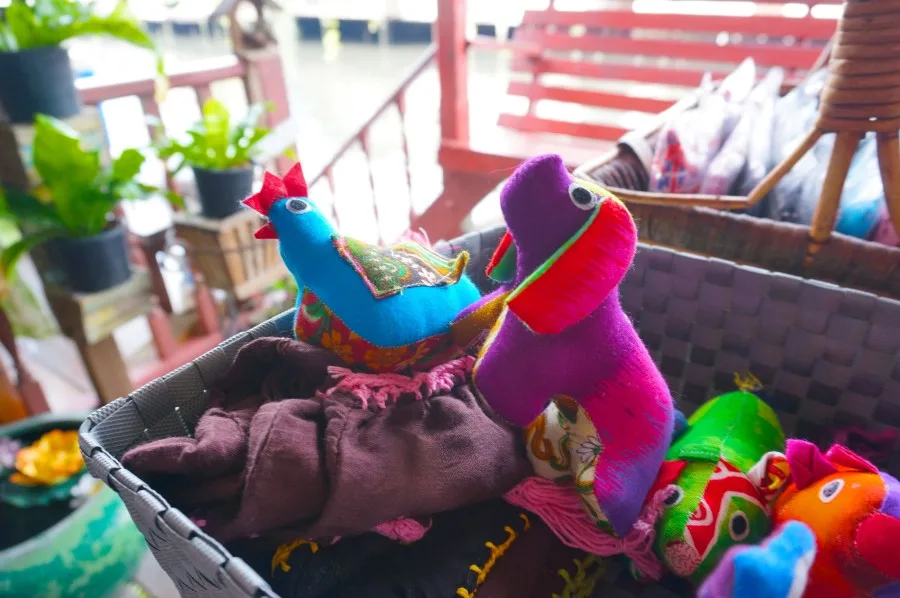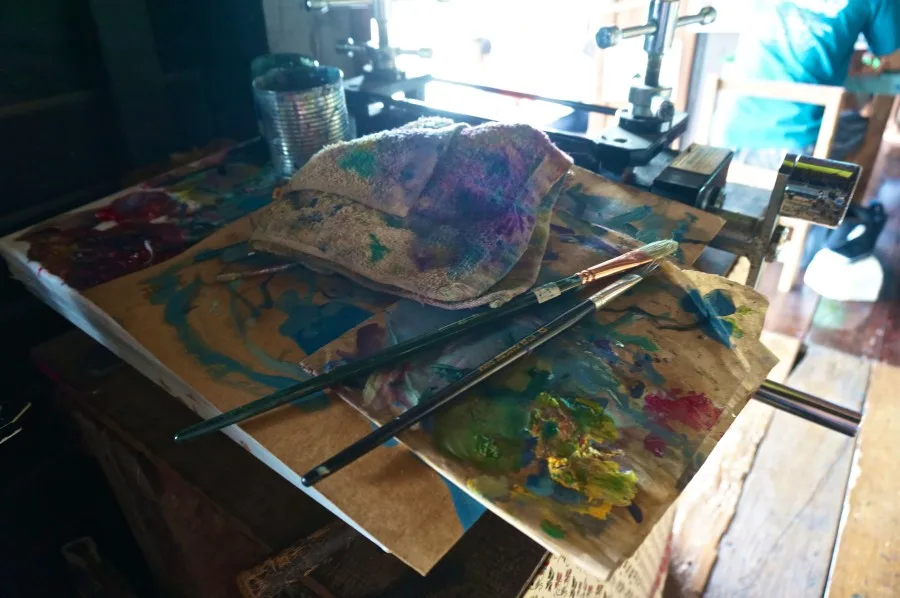 3. Join the Local Thai Community for a Snack and a Show
I was so busy exploring the canals and vintage shops that I completely missed the Thai puppet show. But I did manage to catch the end of the Thai dance performance (pro tip: get there early to snag a good seat).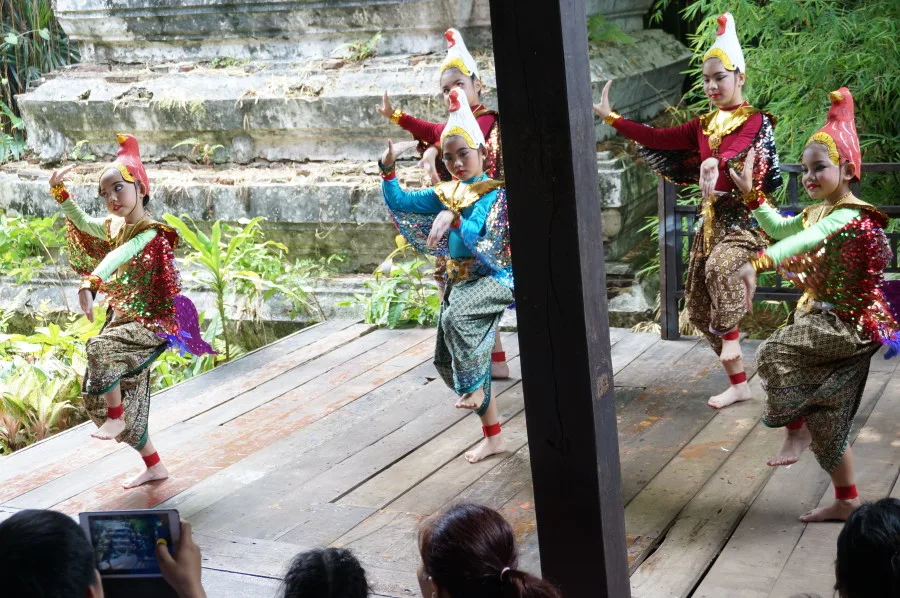 Have you been to Khlong Bang Luang? Tell us about your favorite experience!
My visit to Thailand was hosted by the Tourism Authority of Thailand.