One day I hope to see Africa, but until then I'll have to make do with poring over the gorgeous photos and travelogues of my favorite writers. Leave Your Daily Hell's Robert Schrader recently returned from Rwanda, home of towering volcanoes, mountain gorillas– and amazing local artisans. Read all about Robert's Rwanda visit and see his amazing photos here.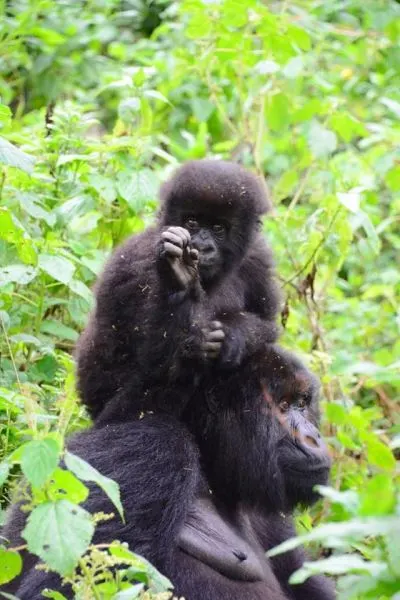 While in Rwanda, Robert wanted to connect not only with those famous gorillas, but also with the local Rwandan culture, so he checked into the Red Rocks guesthouse, the only community-focused accommodation in range of the park.
Red Rocks offers its guests some pretty unique activities, including the chance to meet the local artisans who work on its grounds– and of course to bring home a souvenir of your experience.
Rwanda Souvenirs– Stylish Handwoven Baskets, Beads and Jewelry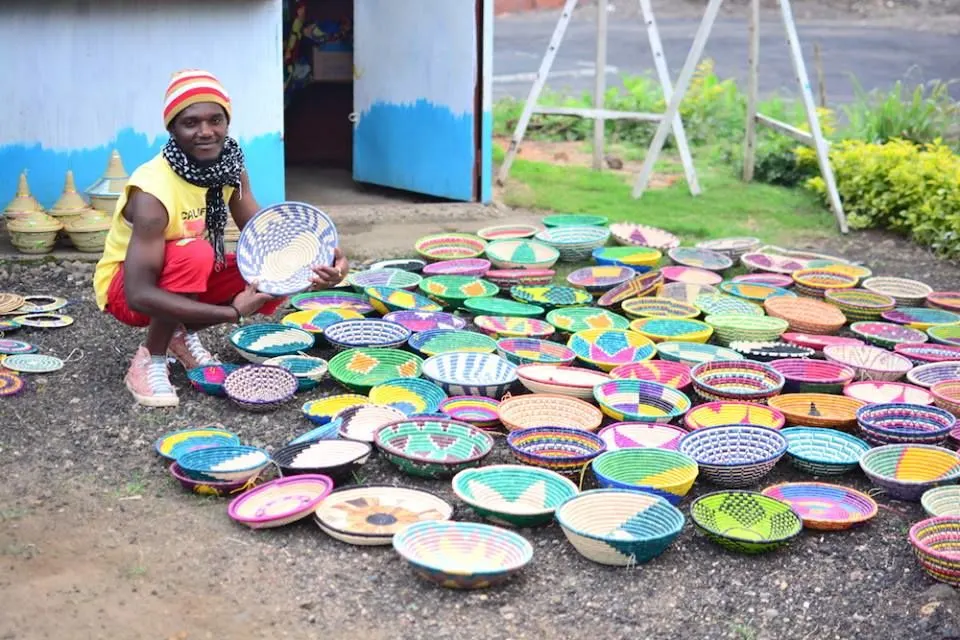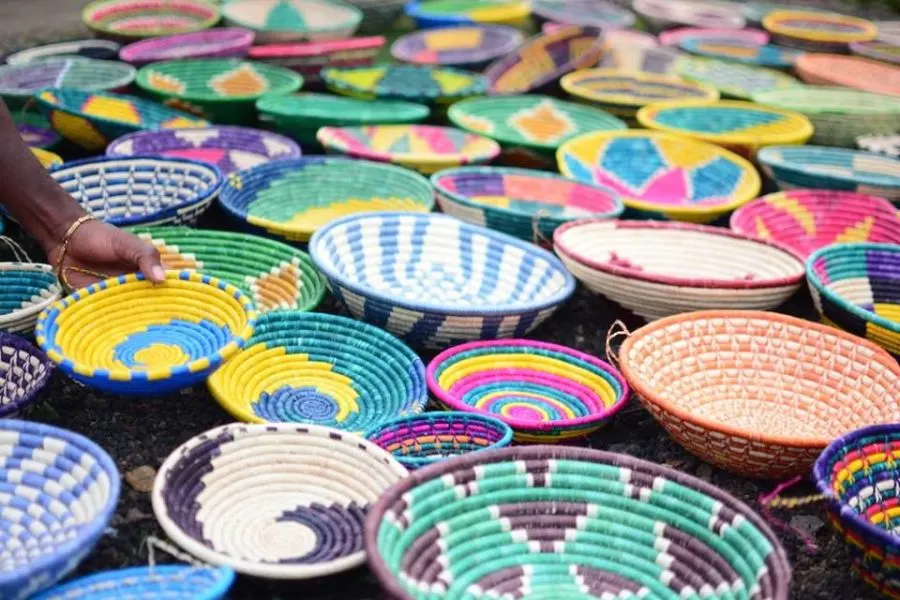 When I first saw Robert's photos of David's basket work I was stunned. While I was expecting the baskets to be high-quality and made with care, I wasn't prepared for how downright gorgeous they are. David clearly knows what colors work together and puts a modern spin on traditional patterns. These baskets and bowls are stylish enough to fit into any fit high-end design shop. I would buy up a dozen of these woven bowls and place them all around my house– by the front door as a key and mail catchall, in the kitchen for fruit, or on my vanity for jewelry.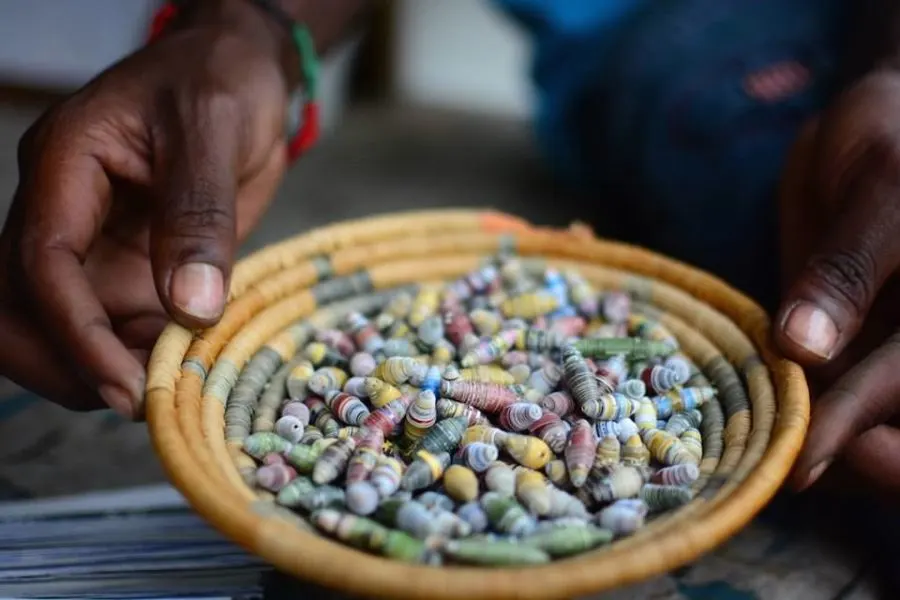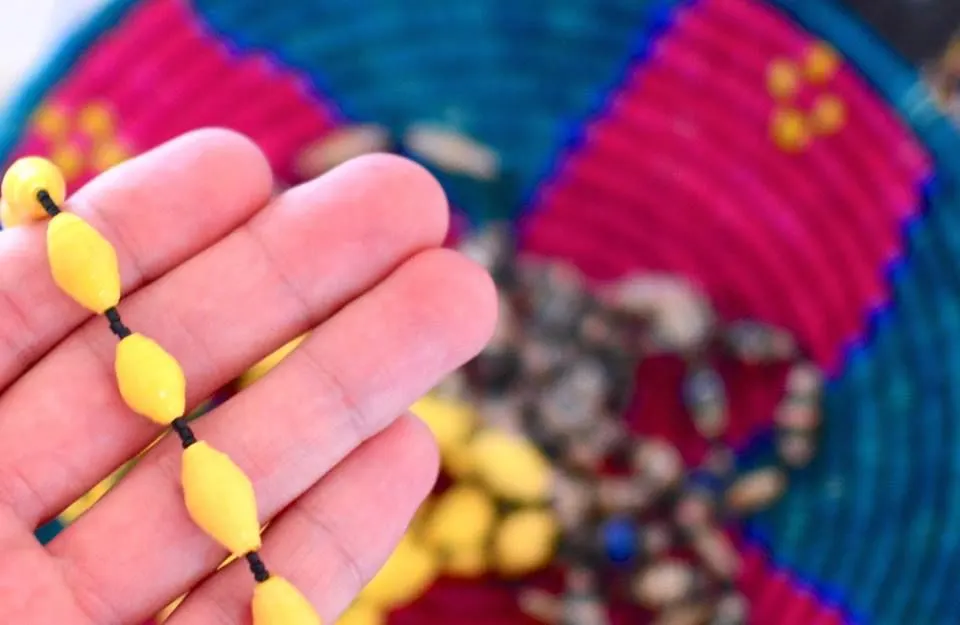 If you don't have immediate plans to visit Rwanda, you can always visit the Red Rocks facebook page and message the owner Harriet, who will assist you in selecting just the right pieces and ship them to you worldwide (you'll want to order several at the bargain price of only $5-$25/piece).

Thanks to Robert Schrader for sharing his photos and story.
[box]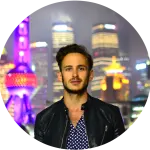 Guest photographer Robert Schrader founded Leave your Daily Hell in 2010 so that other travelers would have an entertaining, reliable source of information, advice and inspiration at their fingertips.
Follow Robert on Facebook, Twitter and Instagram. [/box]