If I hadn't absentmindedly taken the wrong exit out of the subway, I would have missed this market entirely. Annoyed at having to walk across two extra avenues in the bitter cold, I hurried down 34th street, huddled in my not-warm-enough coat. But by chance, I glanced to the left and a baby blue tent caught my eye.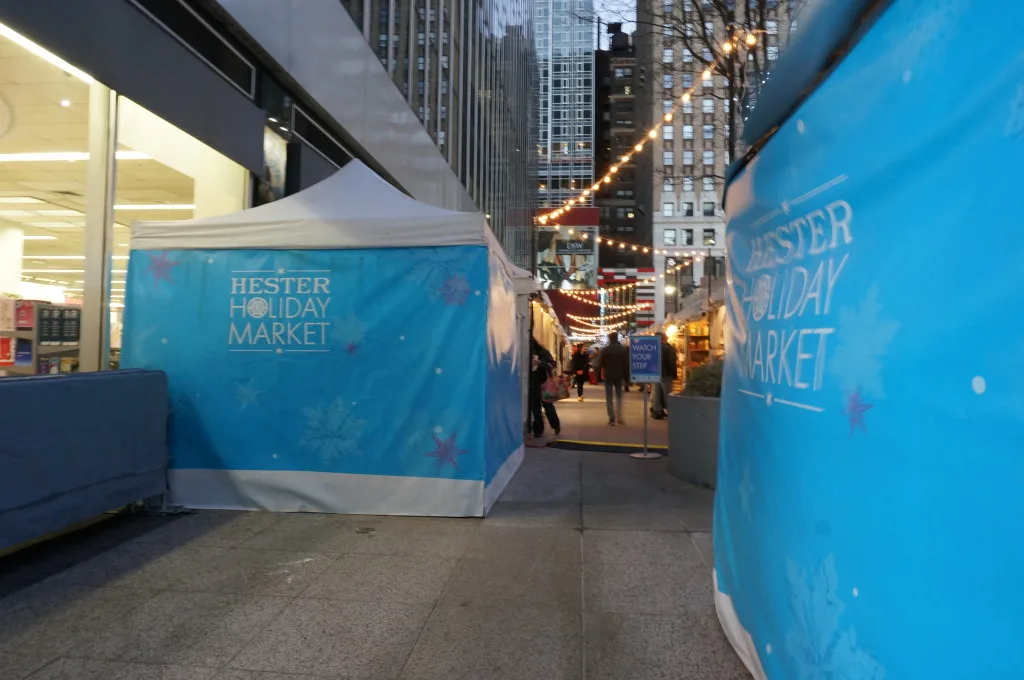 Hester Holiday Market? I was familiar with Hester Street– it's the location of the well-regarded Hester Street Fair, a fantastic outdoor market on the Lower East side known for its indie vendors and one-of-a-kind goods. But I had no idea that Hester Street Fair also had a holiday market– held not in a downtown neighborhood, but in a nondescript office plaza near Penn Station.
I couldn't believe my luck at stumbling across this hidden market, so instead of heading home as planned, I made a quick detour to check it out.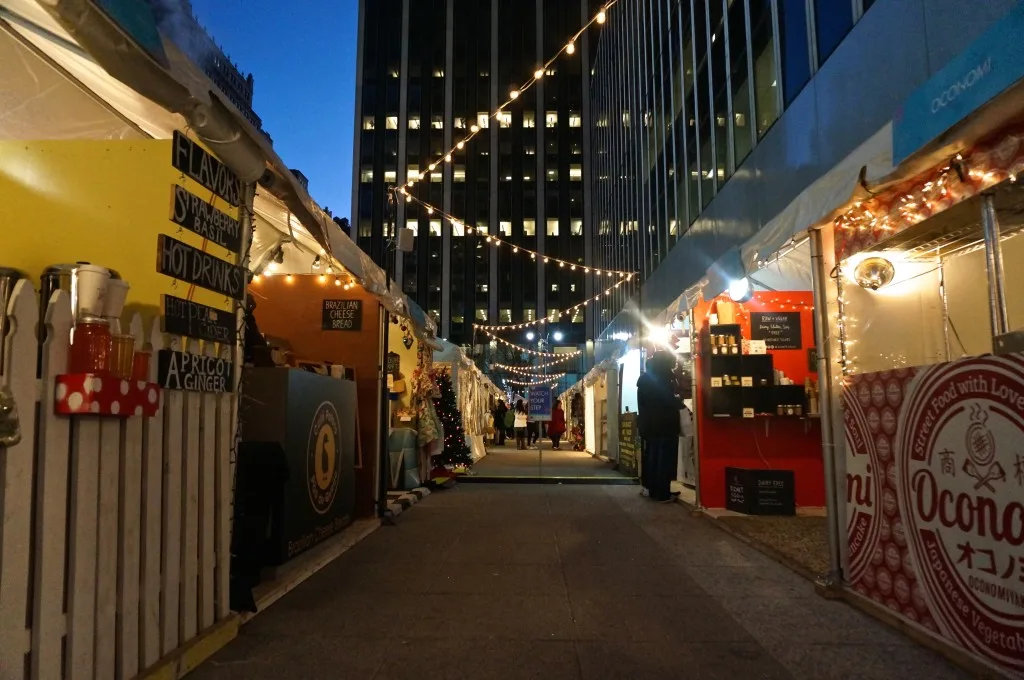 As I walked into the Hester Holiday Market I realized I wasn't the only one who hadn't heard about it. It was late afternoon on a Sunday and the Hester Holiday Market was practically empty.
For those not from New York, you may not be aware that the larger holiday markets in New York City (like those at Bryant Park and Union Square) are jam-packed on evenings and weekends. Those holiday markets can be so uncomfortably crowded that at times you can barely see the vendors' goods and you might have to gently push your way through the sea of people.
But not at the Hester Holiday Market– it was easy to get into the holiday spirit as I leisurely walked under the strings of lights, a respite from the busy streets just outside the market.
Nearly all of the shops and food stalls at the Hester Holiday Market were browse-worthy, offering unique items I hadn't seen at the other area markets. It's definitely the kind of market you want to visit with friends or family in tow– I plan to return with my own friends later this week for some more serious shopping.
A photo tour of some of the shops and food stalls at the Hester Christmas Market: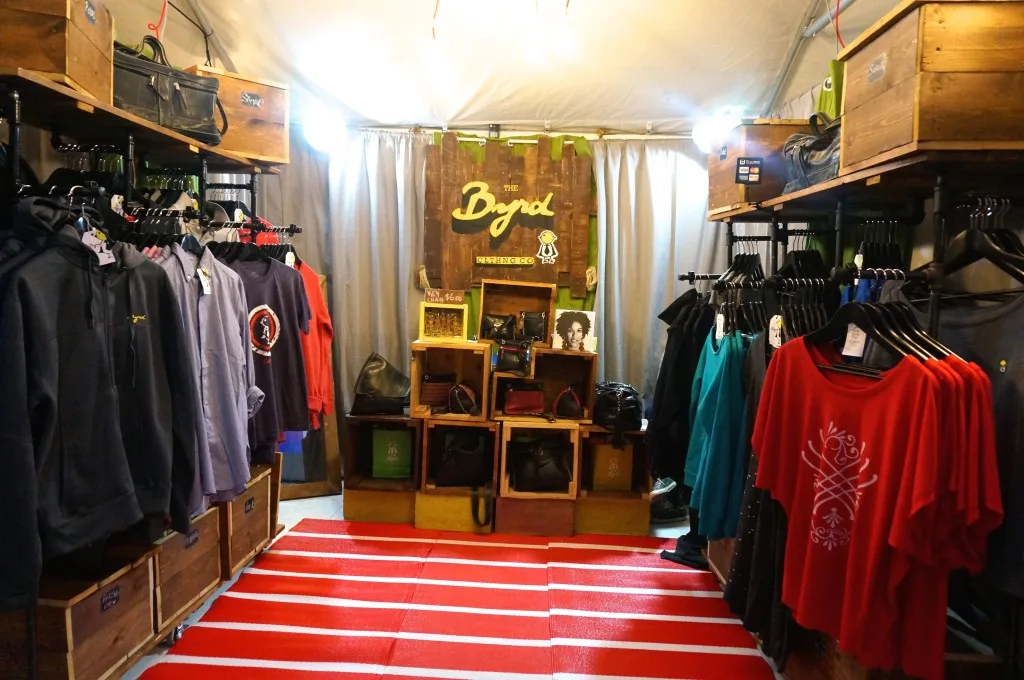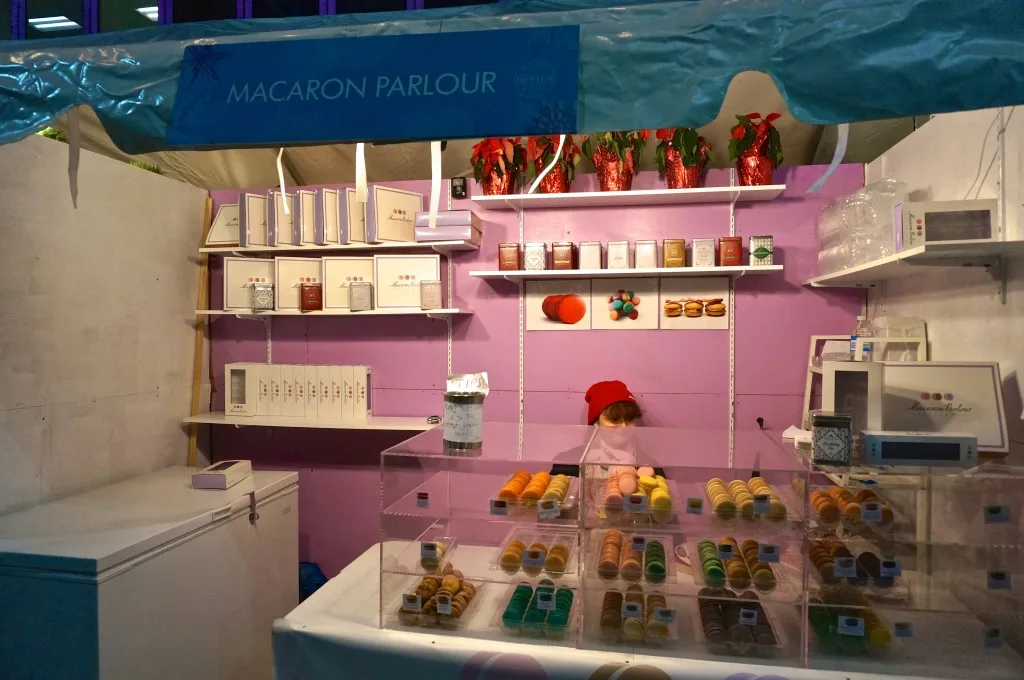 I was obsessed with watching this little donut machine flip the hot donuts into the basket.
The Hester Holiday market is definitely worth a visit this season– now that I've discovered it, it's my new favorite holiday market in New York. It has an intimacy and charm missing in the larger markets. It's Hester's first season in midtown, which would explain the lack of crowds– so I recommend you go now before it gets overrun. The vendors here were all super friendly and welcoming– and I'm sure could use a little extra business.
[box type="info" style="rounded" border="full"]Souvenir Finder Shopping Tip Sheet
What to Buy: Indie goods, vintage jewelry, sweets and more.
Where to Get it: Hester Holiday Market, December 1-23, 11 am-8 pm
What to Know: Come hungry because the food here is incredibly tempting.[/box]
Have you been to the Hester Holiday Market? Share in the comments below!