Summer travel dresses– are they a good idea or an unnecessary gimmick? I recently decided to find out and tried, tested and reviewed a dozen of the best travel dresses out there, scroll down for results!
In my reviews, I decided to stick with dresses, as they are my favorite thing to wear in the summer, regardless of whether I'm traveling or not. Unlike separates, summer dresses require no coordination, no tucking, and no uncomfortable waistline. And on those unbearably hot summer days, dresses are the only way to keep cool while still looking chic (I save my shorts for the countryside or beach).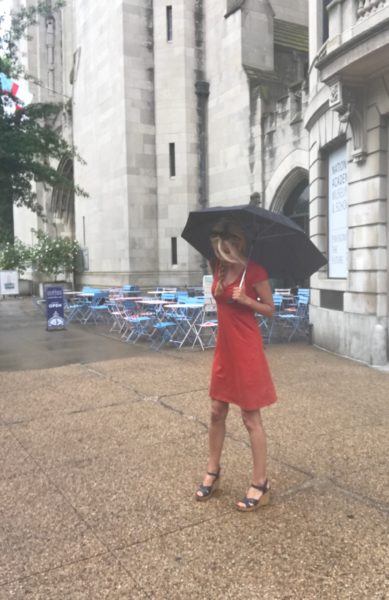 Why I Decided Summer Travel Dresses were Worth Another Look
When picking the best summer dresses to travel with, I usually just reach into my closet and grab my favorite dresses of the moment. I was aware that some people buy designated "travel dresses" for their vacations, but to me it seemed pointless to buy special clothes just for a trip when I already had a closet full of dresses. Besides, my impressions of travel dresses were not favorable. The only travel dresses I knew of were either those weird convertible dresses (wear me ten ways!) that never looked good or those hyper utilitarian dresses (with hidden pockets for everything!) that were just downright ugly.
But I've recently begun to reconsider my perspective on travel dresses. These days, I'm packing lighter and the idea of a multi-purpose dress that could walk Italian hilltowns by day and look chic in a trattoria at night is immensely appealing. Many of my everyday dresses require ironing or steaming, and the more I travel, the less patience I have to bother with such things. Finally, after having spilled on the one dress I brought on a trip and realized with its lining and fussy material sink washing was impossible, I realized I really needed to change my packing strategy.
So I set out to find the best stylish summer travel dress– a cute dress that would be comfortable, lightweight, easy to wash and wrinkle free. A chic travel dress that with a sweater, was comfy enough to wear on an overnight flight.
I got online and searched for "summer travel dresses" to get an idea of what such dresses look like these days. Then armed with knowledge of wrinkle free fabrics, durability and easy to wear design, I found similar dresses that while not called travel dresses, met all the relevant criteria. I ordered sixteen stylish summer travel dresses and decided to take them for a test run myself.
While I provide detailed reviews and photos of the best summer travel dress below, these were my overall observations:
Shockingly I loved many of the travel dresses– they were all super comfortable and most were also pretty cute.
Most summer travel dresses are generously cut. At 5'7 and 120 pounds I ordered all extra smalls. While the generous cut makes the dresses more comfortable, if you prefer a more fitted look it would be very easy to take in the seam.
I can verify that all the dresses can be wadded up in a ball and not be worse for wear (they were piled up on my sofa for the trial).
I tried to select a variety of styles– sleeveless, short sleeves, different colors, built in bras and those without. All styles are either to the knee or above (at least on my 5'7 frame) because tea length is harder to pull off with flat shoes (which most women would choose to wear for walking around all day).
I mostly chose dresses that were best sellers, timeless and had great reviews– these are staple pieces that should be for the most part, available every year.
I purchased all these dresses on my own dime and was not compensated by anyone for the reviews.
Cute, Stylish Travel Dresses for Summer– Tried, Tested and Reviewed
It's hard for me to tell from stock photos what a dress actually looks like on a normal, non-model person– and most importantly, how it will look in "real life" on the streets at home or when I travel. So I thought it was important to test and photograph the dresses myself, in situations where I would ordinarily wear them. Unfortunately, I do not have an Instagram husband, so I shot all these photos myself (for more on how I got these selfie shots, check out my comprehensive how-to-selfie post). Bonus, because it took awhile to get this post out, many of these travel dresses are now on sale.
Note: if you aren't sold on the color I featured, keep in mind that ALL of the dresses are available in multiple colors and/or patterns.
All dresses are available via my favorite website, Zappos– which offers free shipping both ways and a hugely generous 365 day return policy.
In no particular order, here are my summer travel dress reviews!
This North Face dress (now on sale) can truly go from hiking to cocktails (just swap shoes). The sturdy built in bra makes it ideal for even rigorous daytime activities so it can serve as an athletic dress. But the slim fit and flattering cut make this dress ideal for a night out. I loved the charcoal grey color, but this North Face dress also comes in other cute patterns. Buy it here.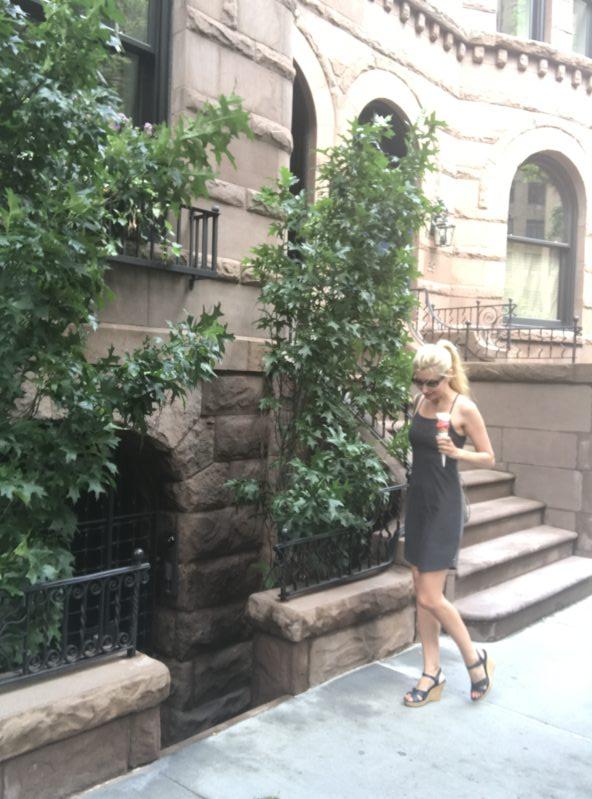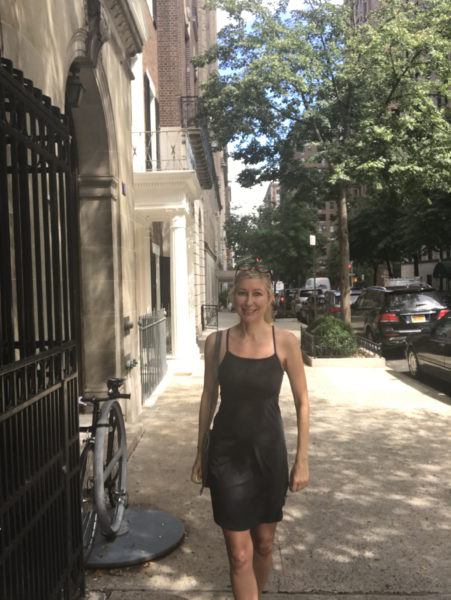 While this perfect-for-travel summer dress is called a beach dress, it's not in the least bit flimsy or beach-like– it's substantial and dressy enough for plane and city wear. The dress is made of soft material and like most of the travel dresses, has a gentle a-line cut so it never clings. If you need to cover up, go for a cute hoodie or oversize cardigan. Buy it here.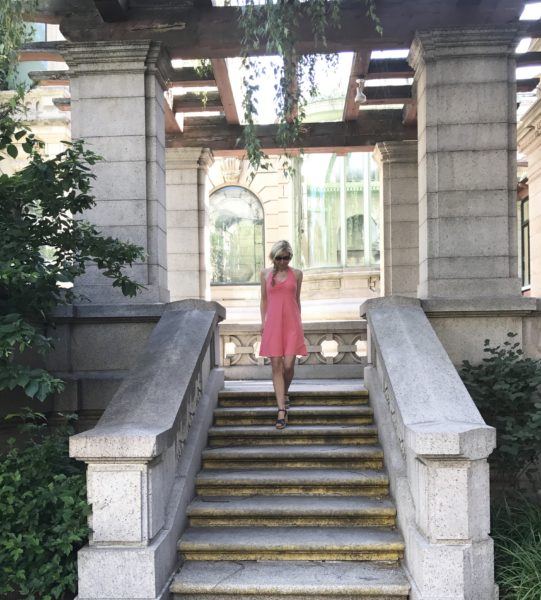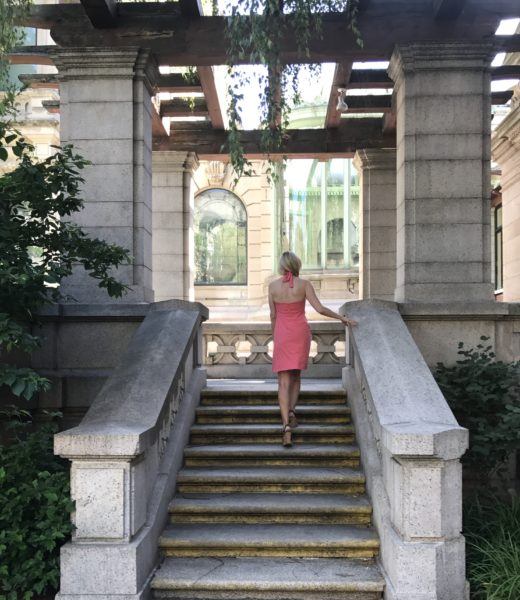 This cute summer travel dress has a fuller, more conservative cut and would work especially well on someone with a larger top. This dress ran slightly bigger than the others– the extra small was a little roomy on me, but still wearable without tailoring. I loved the hourglass shape and the way this travel dress photographed, which is why it made the best travel dress list.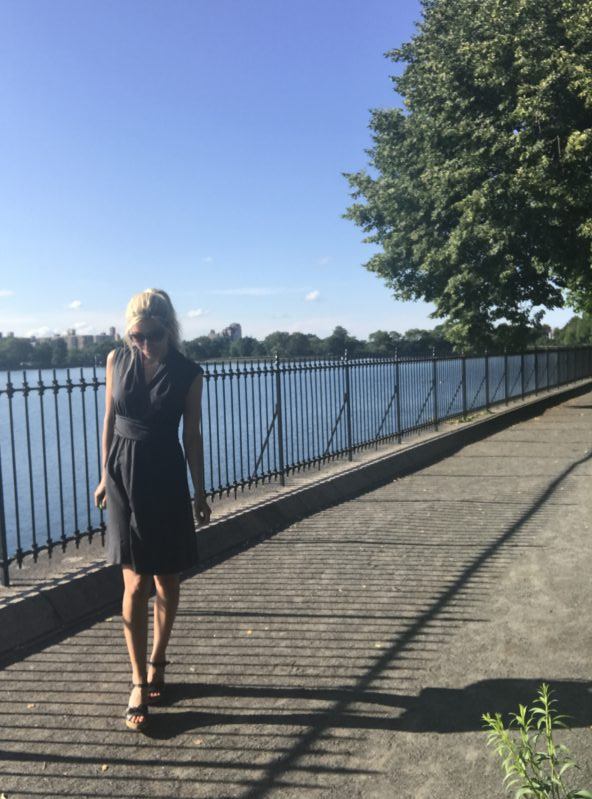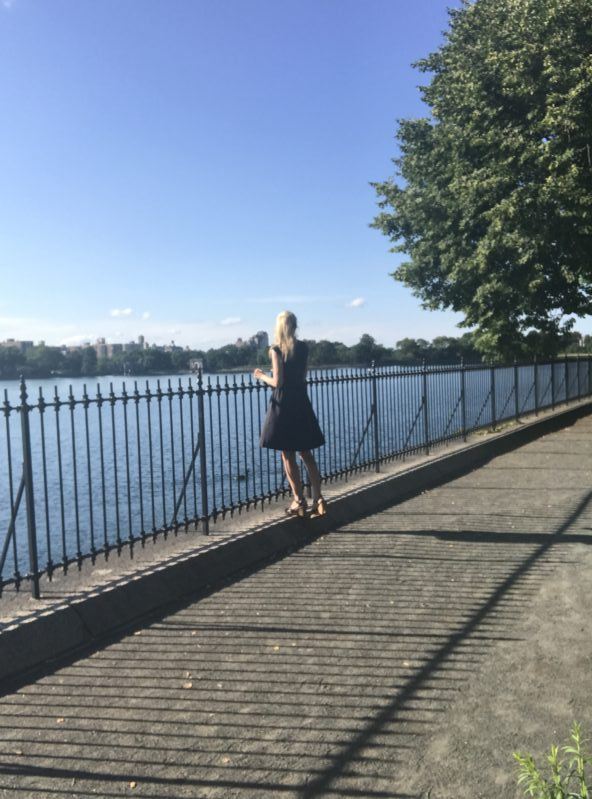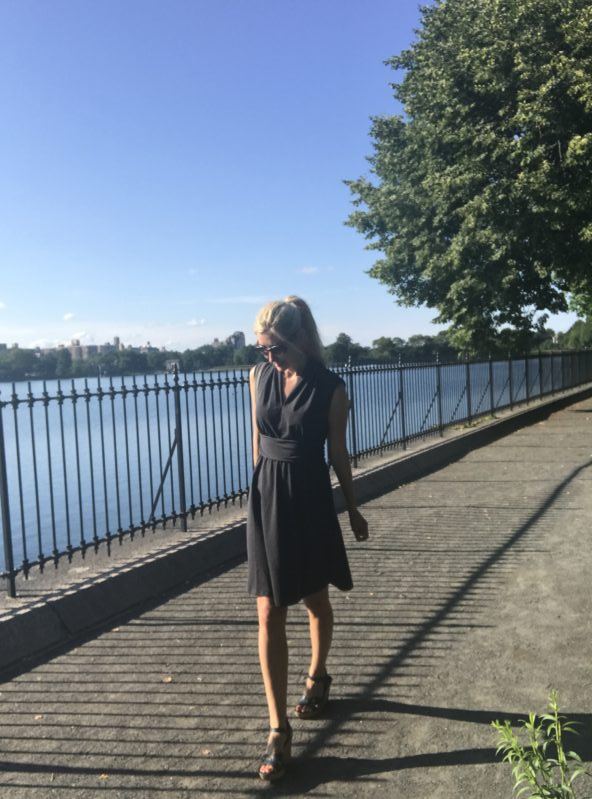 Most of the summer travel dresses I'm featuring are sleeveless, but I did want to check out some dresses with sleeves as well. The cute cap sleeves and fitted bodice on this Toad&Co dress really make it a standout– I can see why it's a best seller (and available in a slew of colors).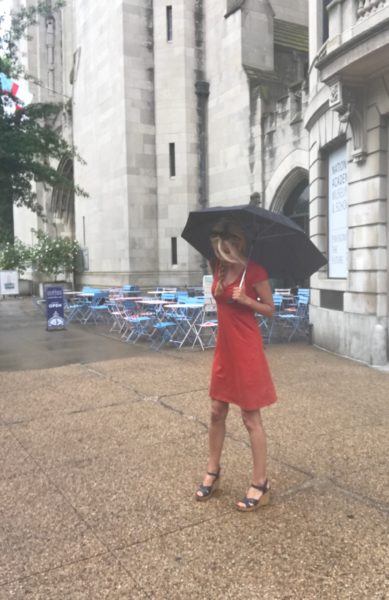 When I saw the model photo on the website, I was skeptical– the dress looked kind of shapeless. But the dress had great user reviews and pretty colors available, so I thought it would be worth trying. As you can see from the photos, the dress is streamlined, yet not clingy. While it doesn't have a built in bra, the bustline is lined and fitted, so smaller types can forgo a bra.
This adorable travel dress comes in multiple colors, touts its advanced cooling system and is wrinkle free (and a bargain at $50). Buy it here.

I pulled this travel dress out of the Zappos box and thought no way, this dress is going to look like a potato sack. But despite those unpromising first impressions, I ended up absolutely loving this summer travel dress. First, the comfort factor of this travel dress is off the charts– cinch up the waist or leave it loose. The dress has the look of a romper– an adorable romper that is. I also love the deep side pockets. I've worn this cute travel dress for both casual walks in Central Park and out to posh parties in Manhattan. When I spilled makeup on it I simply wiped it clean with a damp cloth, tah dah good as new. Buy it here.
This travel dress is looser and more conservative than some of the others I chose, but the cute neckline keeps it chic. It goes without saying that this dress is beyond comfortable– perfect for long train rides or an overnight flight. Comes in black (shown) as well as multiple pretty colors.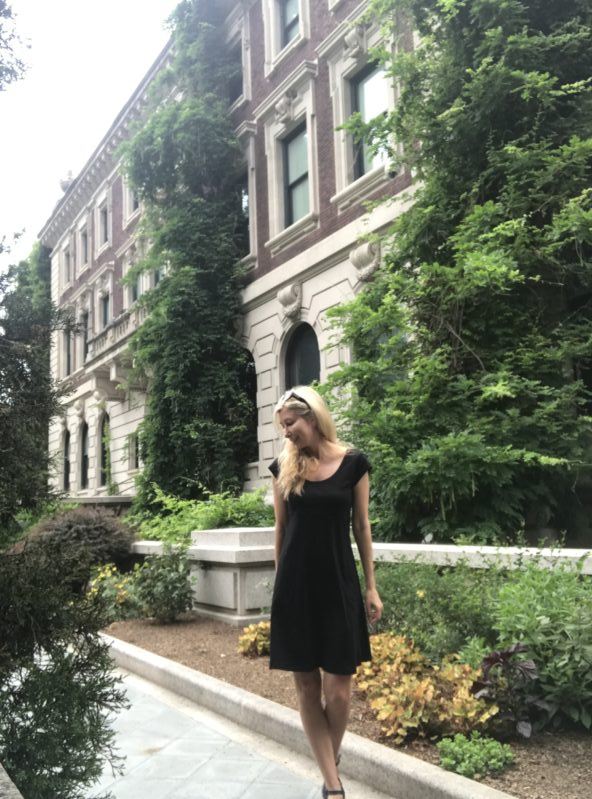 This travel dress (also in solid black) is made from a more substantial, thicker, stretchy material. It could be easily worn into fall or even used as a winter cocktail dress. While the dress is a little overwhelming on my small frame, I think it would look great on a curvier figure (bonus– the stretchy fabric hold everything in). I absolutely loved the flare shape. The stripes are cute on and are a little different from the standard little black dress (which is also available).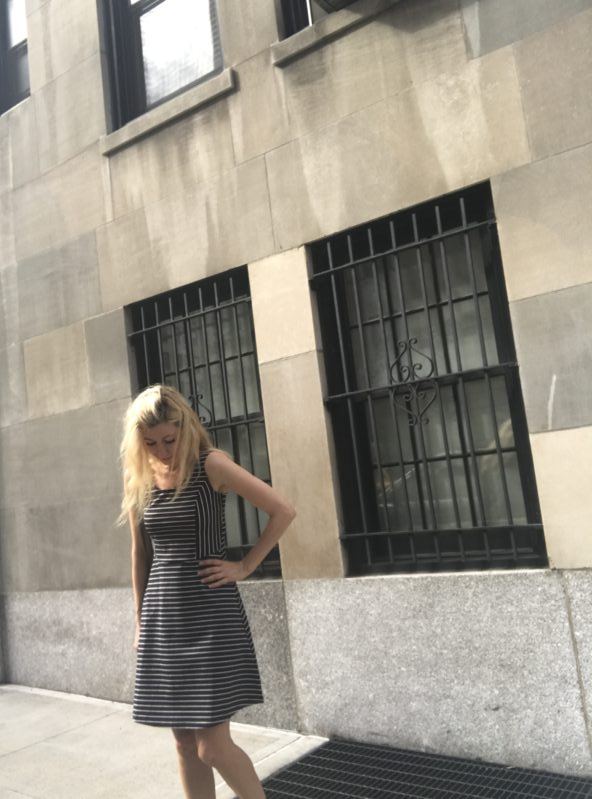 I'm usually not a huge fan of t-shirt dresses, as they tend to look dowdy– but this dress got great reviews. I was shocked at how perfect this summer travel dress fit, with a gently tapered silhouette, nipped in just slightly at the waist but somehow did not cling to the belly. The length was also spot on and it even had pockets. This dress easily makes not only the best travel dress list but is also one of my personal most worn dresses. It's the easiest thing to throw on in the morning when I'm running out for my morning coffee and still look somewhat pulled together.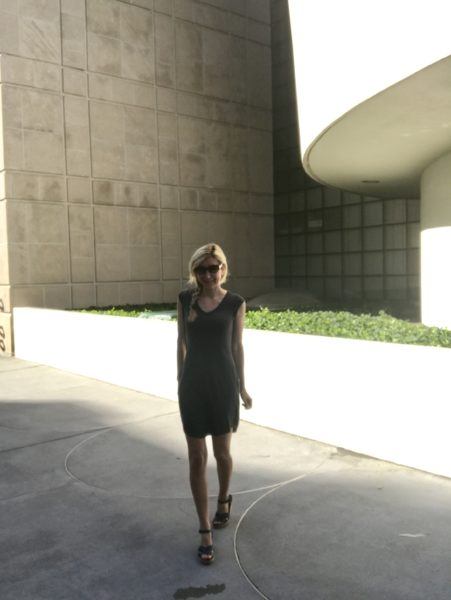 This Marmot stylish travel dress has the benefit of a built in bra and gently glides away from the body in a flattering a-line shape (the cut is slightly slimmer than most of the other dresses). I love the halter style and cute back too. It comes with a built in bra but you can also wear a strapless bra with it for extra support (or oomph). Comes in multiple colors as well as black. Buy it here.
The main thing I want to say about this cute Prana travel dress is that it felt most like pyjamas– yes it's that comfortable. It has a built in bra but it's not overly constricting, and a longer, fuller cut.
This is another more athletic type dress– with enough support to make it perfectly suitable for hiking or ambling, but still cute enough for city strolls. I like that the halter top is gathered and adjustable. Comes in many cute colors and patterns. Buy it here.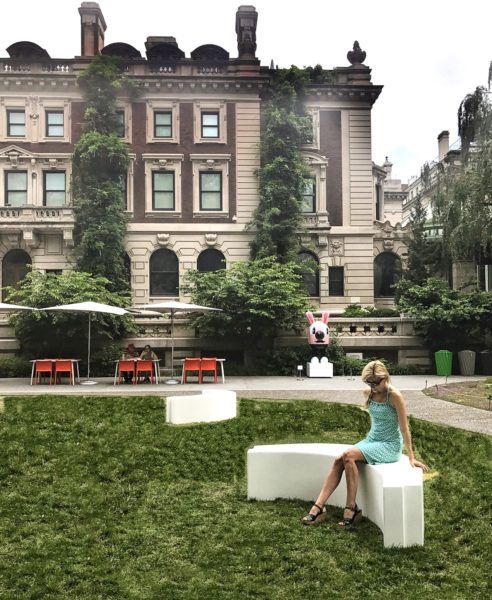 Most of the best summer travel dresses I've chosen have a flare to them so I was curious to try an all around more fitted style. This dress is a thicker fabric and comes with an attached tie belt that is super cute and totally adjustable (loosen after a large lunch). Comes in other patterns as well as classic black. Buy it here.
This travel dress is truly the little black dress– a fitted, stretchy dress that can be worn well into winter with a blazer and tights. I love the thicker band that gives you the tiniest waist without feeling stuffed into the dress.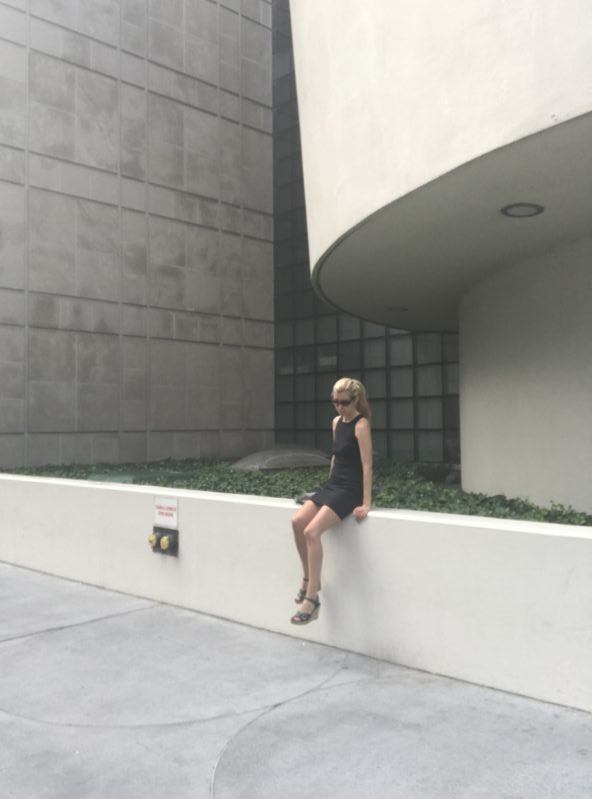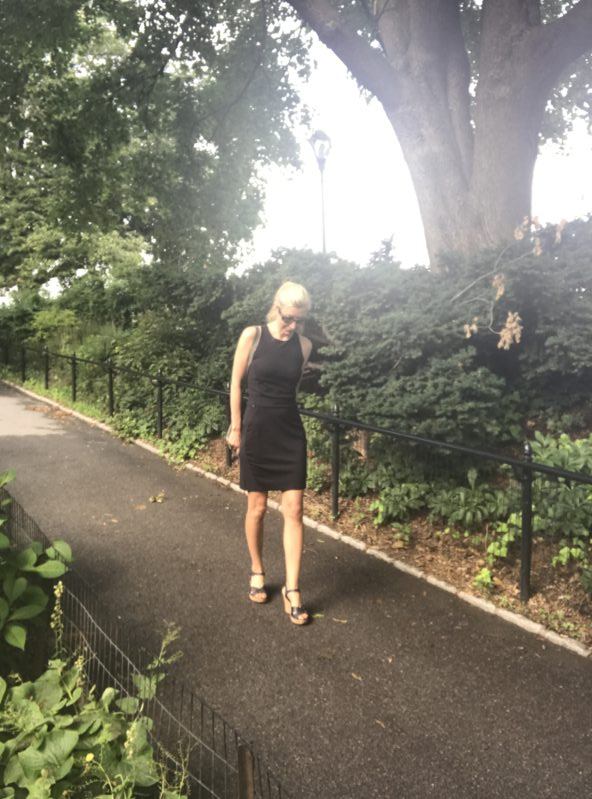 This travel dress received top notch reviews, so it clearly works for many women. On me, it was a huge potato sack (it fit pretty similar to the model below). There wasn't anything wrong with the cut of the dress itself, the sizing was just much bigger than any of the other dresses (I ordered the extra small which fit like I would expect a medium to fit). Still the colors are cute and there are many satisfied customers.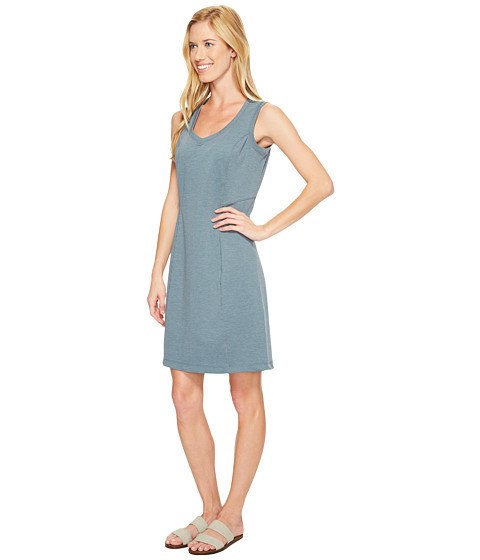 [dropcap] Pin it![/dropcap]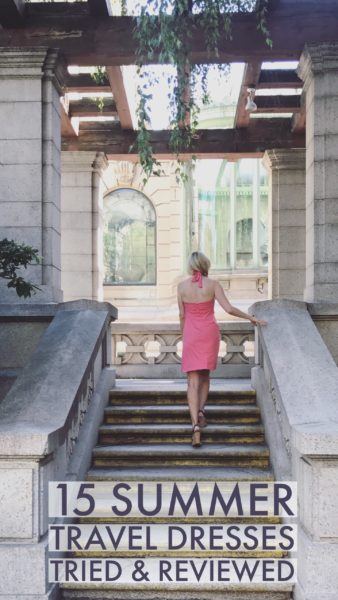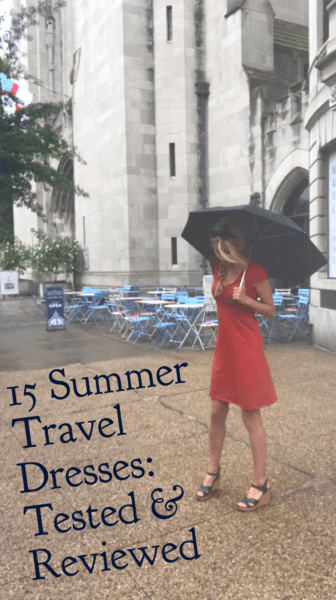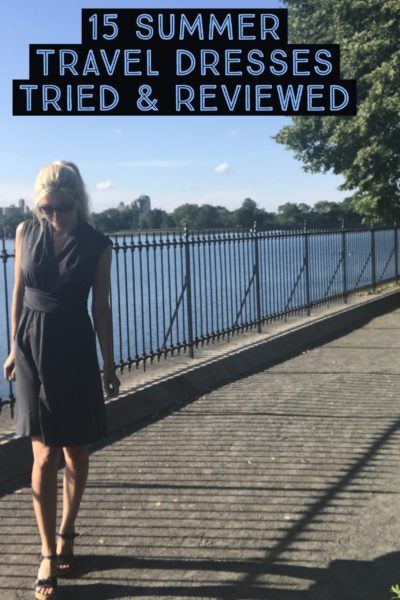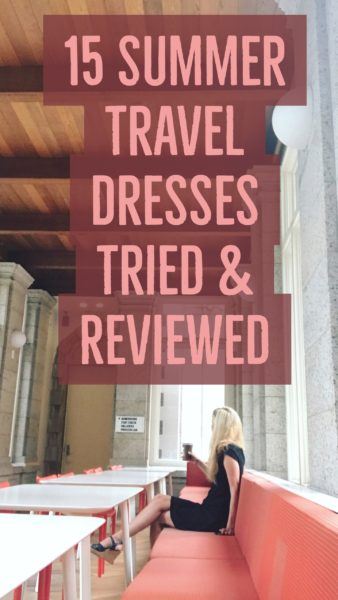 Have you tried any of the best travel dresses? What are your favorite dresses to travel in? Share in the comments below and feel free to ask me any fit or other questions!
Disclosure: although I paid for the dresses myself and did not receive any compensation, all links are affiliate links which are no extra cost to you, and are the only way I can keep this website running! 🙂