The question about what to wear on an overnight flight can be a hotly debated one. Among my own crowd of travel-loving friends, there is a deep division as to what outfits are appropriate for summer travel. Some insist on traveling in style and wearing only their most fashion-y outfits, no matter the length of flight. Unsurprisingly, these friends also usually fly business class. Others look at me like I'm insane– why would you wear anything but your oversize college sweatshirt and yoga pants, they ask, clearly confused by the question.
Like most people, I fall somewhere in the middle. As a courtesy to my fellow travelers, I prefer not to wear my pajamas or yoga clothes in the airport, no matter if my flight is in coach or business. But on the other hand, there is no reason to suffer through a seven hour (or most recently, 22 total hour) flight for the sake of vanity. Especially when some careful planning can bring you the best of both worlds– summer travel outfits both comfy enough for a long plane ride or overnight flight and stylish enough that you can arrive hours later without looking like you slept on the plane.
[box]Why Your Summer Travel Outfit Matters
Upgrades aren't always an urban legend– it can happen!
After just three hours of sleep, I woke up for my early morning flight from Bangkok to New York and considered hitting the snooze button and wearing the very yoga pants I slept in straight on the plane (thoughts like "who cares, I'll never see these people again!" did run through my mind). Fortunately I had the foresight to lay out my planned travel outfit for the long plane ride the night before, so getting dressed was a no brainer. When I arrived at the gate, I practically cried with joy as Emirates handed me an upgraded business class boarding pass. My first thought? Thank god I'm not wearing yoga pants.
You never know who might be your seatmate
You could hit the jackpot and land a seat next to that cute guy (or girl). Granted, this never happens to me, but it did happen to a friend whose (now husband) fondly reminisces about "love at first sight" that day he first saw her on the plane. And no, she was not wearing yoga pants. Taken? First impressions aren't limited to romance, you might be sitting next to a potential business prospect or cool new friend.
You want to be ready to go when you arrive at your destination
I've tried the old "change into yoga pants on the plane, change again at arrival." It's a hassle, and more importantly, unsanitary. I avoid touching the surfaces of those tiny airport bathrooms as much as possible– something that's near impossible to do when you're balancing on one foot, trying to hold your change of clothes while not touching anything. Taking off or putting on pants also requires removing your shoes– something I am unwilling to do in a bathroom that has been used by hundreds of people.
Nor do I ever want to take the time to find a bathroom to change in after the flight. I am one of those people who makes a bolt for immigration to get there before the rest of the plane does.
When I travel to Europe from the US, most overnight flights land early morning, well before check in. This is never a problem as I'm already dressed for day of sightseeing/touring/shopping so I just drop my suitcase off and go. As a bonus, since I don't look like a vagrant when I check in, I can often sweet talk my way into a room upgrade.[/box]
Since everyone's idea of what's comfortable varies, these travel outfit ideas are just my personal suggestions. As an overall guide, I look for travel outfits free of hard seams (so jeans are out), don't cut into the waist or chest and are soft and have some stretch to them. Also out: shorts or anything too skin-baring.
1. Comfy Travel Dress (optional: add capri leggings and a zip hoodie, wrap or cardigan)
I do love wearing dresses for traveling. A dress is the perfect stress-free outfit– no coordination is required, just throw it on and go. Dresses might seem completely impractical for plane travel but it really depends on the style and how you wear it.
To make summer dresses travel and plane-friendly, you only need to add one key piece– cropped leggings. With leggings, you can wear your "travel" dress with impunity and contort yourself into any necessary position to sleep in your seat without fear of flashing anyone. I prefer to wear cropped leggings instead of full length ones with summer dresses– they look more summer-y, are lighter and easy to whip off after the plane ride (you can easily get them over your shoes in the bathroom without having to touch the dirty floor).
Because planes are usually chilly, I always throw on a hoodie, wrap or cardigan with my travel dress, and just peel off the layers on arrival.
Here are some cute travel dresses I tested out for chicness and wearability. All of these dresses are super comfortable and the perfect travel outfits for long plane rides and overnight flights–
This adorable travel dress comes in multiple colors, has a built in bra and is wrinkle free (and a bargain at $50). Buy it here.
When I saw this dress on the model on the website I was skeptical. It looked comfortable for sure, but I wondered whether it would it hang like a sack. This travel dress surprised me the most– not only is is blousy and comfy (you can uncinch the drawstring waist when you nap on the plane, and cinch it back up when you're ready to deplane), it actually looks chic enough to wear out on the town. Buy it here.
This travel dress (also in solid black) is made from a more substantial material, and has a nice flare to it. Buy it here.
I'm not always a fan of t-shirt dresses as they can look frumpy, but I loved the tapered silouhette of this North Face dress. Buy it here.
This Marmot dress has the benefit of a built in bra and gently glides away from the body in a flattering a-line shape. Comes in multiple colors as well as black. Buy it here.
This super soft jersey dress feels like pyjamas, but still looks chic on the street. It comes with a built in bra. Buy it here.
While this dress is called a beach dress, it's perfectly subtantial for plane and city wear. The built in bra and soft material make it super comfortable. You'll want to bring something to wear over it though– a cardigan or hoodie will do the trick. Buy it here.
Add Capri Leggings
To make any of the above styles airplane ready, just slip on some comfy capri leggings.
I prefer thin leggings for my travel outfits (and sometimes go up a size for extra comfort). These thin leggings are more comfortable and easier to whip off after the flight than those extra thick spandex yoga leggings designed to make your backside look good. They also look more like regular clothes and less like gym clothes.
Featured: (Left) Hue leggings (Middle) Splendid crop leggings or (Right) Soybu leggings
More Dress Options
The Maxi-Dress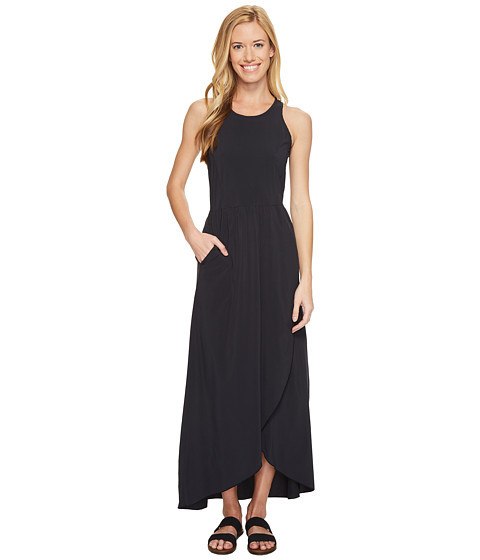 It might surprise you but a long maxi dress can be the perfect travel outfit to curl up in on plane (and you can skip the leggings underneath). I go for styles that have tops that don't require a strapless bra (the last thing I want to wear on a plane). With this style, I would add a sweater or jacket. The key with making a maxi dress work is the weight of the fabric and the way it drapes– make sure the dress is feather light.
Featured: Maxi Dress buy it here.
2. Summer Travel Outfit for Overnight Flights: Wide leg linen pants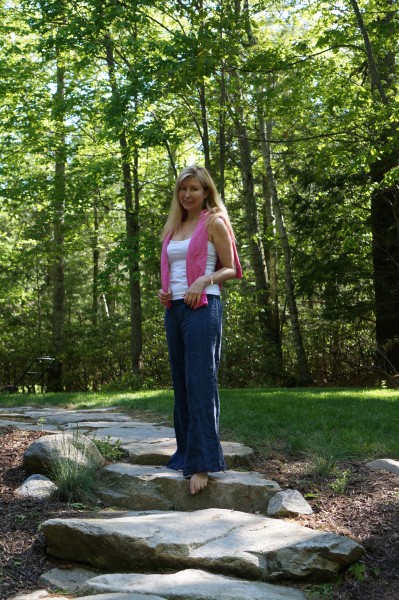 Most people don't realize that linen pants can be as comfortable as your most ratty sweatpants– except you can actually wear them in public and look like you put some thought into getting dressed. The key to finding comfortable linen pants for travel is all in the waistband– I look for superwide, stretchy waists (not drawstring). I also like wide legs, which happen to be on trend right now.
While linen is of course meant to wrinkle, they will look better if you have them freshly pressed before your trip, then let the wrinkles fall where they may (I wash my linen pants at home, but have the dry cleaner press them because I am not that handy with an iron).
Start with Wide-Leg Linen Pants
The wide, stretchy waist on these linen pants makes them perfect start to a travel outfit.
Featured: (Left) Linen pants and (Right) Swooping linen pants
Add Tank Top or Fitted Tee
I prefer to wear a fitted top with loose pants, so a simple tank top works for me– especially one with a built-in bra.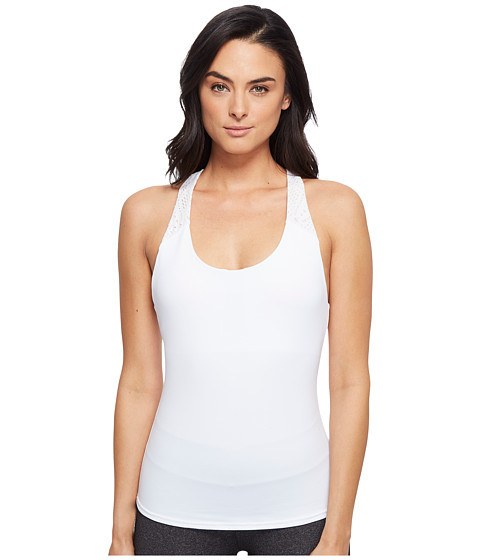 Featured: tank top with built-in bra (several colors)
Add a Wrap, Cardigan or Hoodie
I prefer a zip hoodie over a cardigan sweater to cuddle up in on a long flight. A cute pattern, pop of color and slim silouhette keeps the hoodie from looking like you're heading to the gym. Stick with plain, unbranded hoodies (please, no Juicy or Abercrombie hoodies for anyone over 12).
Featured: star hoodie or India hoodie
3. Wearing Athleisure Right: Cropped Joggers
Featured: Joe's orange joggers (also in black) or DKNY indigo joggers
Much to the chagrin of fashion publications everywhere, "athleisure" has made a comeback, not just for travel but for everyday wear. This means that you'll find so many more options out there than ever before. You no longer have to head to your athletic store to find comfy pants– you'll find them at regular stores (at higher prices, but mercifully, far better fits).
I'd pair these slim cropped joggers with a slouchy but stylish tee or tank and finish the look with a lightweight cotton scarf (see some ideas below).
4. A scarf to tie your travel outfit together
Featured: Scarf with stars or striped scarf or a neck gaiter or sienna wrap.
Often times it's not about what you are wearing, but how you wear it that makes the difference. Sometimes all you need to pull together a look and take it from leisure wear to travel wear is a great lightweight scarf. Europeans (especially Parisians) wear them all summer long, even in the most stifling heat. While I toss my scarf when the mercury rises, I always, always wear one on a plane. A lightweight scarf is not only the perfect thing to fend off the airplane chill, it also is a good substitute for jewelry (which I slip into my handbag but never wear on a plane).
And while I wouldn't consider it part of my travel outfit, I never fly in the summer without packing socks in my carry on. As I'm usually wearing sandals, I don't dare go barefoot on a plane, not even in my seat. I look for oversize socks that will keep my feet warm but aren't too tight (I hoarde the socks I get from business class amenity kits for this purpose).
[typography font="Trocchi" size="28″ size_format="px" color="#d9005e"]Pin it! [/typography]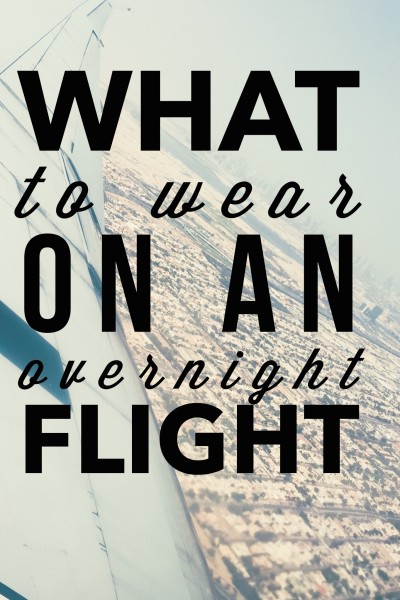 What are your favorite travel outfits to wear on a long plane ride or overnight flight? Share your best tips in the comments!
This post contains affiliate links which are no cost to you but earns me a tiny commission that supports the maintenance of this site. Thanks so much for your support!