I never thought about researching where to buy a handbag on my visit to Paris. Paris struck me as a destination for investment designer handbags, from luxury good makers like Hermes and Celine. While I would love to leave Paris with a souvenir Hermes Birkin bag on my arm, I'm not ready to drop ten grand (for starters) on a shopping whim.
So when I stumbled across a colorful handbag shop in Paris' Marais district, filled with cute but inexpensive handbags that are actually made in France, I knew I hit pay dirt.
Parisian brand Brontibay's Marais shop on rue de Sévigné is eye-candy for handbag lovers. You'll find shelves of nylon and leather handbags, satchels, wallets and clutches bursting in pretty shades and Liberty prints. The best part is that these stylish, made-in-France handbags are built for function. I loved the handbags' slim profiles (easy to carry under your arm), convertible straps (to wear crossbody or as a standard purse) and incredibly lightweight construction (no more shoulder agony).
The handbags at this Marais shop were well-constructed with a nice attention to detail (each bag had a pretty satin lining). When I first I glanced at the labels and realized that the handbags were actually made in France I expected some sticker shock. Instead, I experienced a rare case of reverse sticker shock– the handbags were not only inexpensive but downright cheap at about 80-200 euros per bag. Small accessories like change purses went for considerably less, making the shop a great spot for gifts.
I plucked two handbags from the shop's stock– one nylon and one leather bag. My shopping cohort (in this case, my typically frugal, anti-shopping mom) even bought herself a handbag.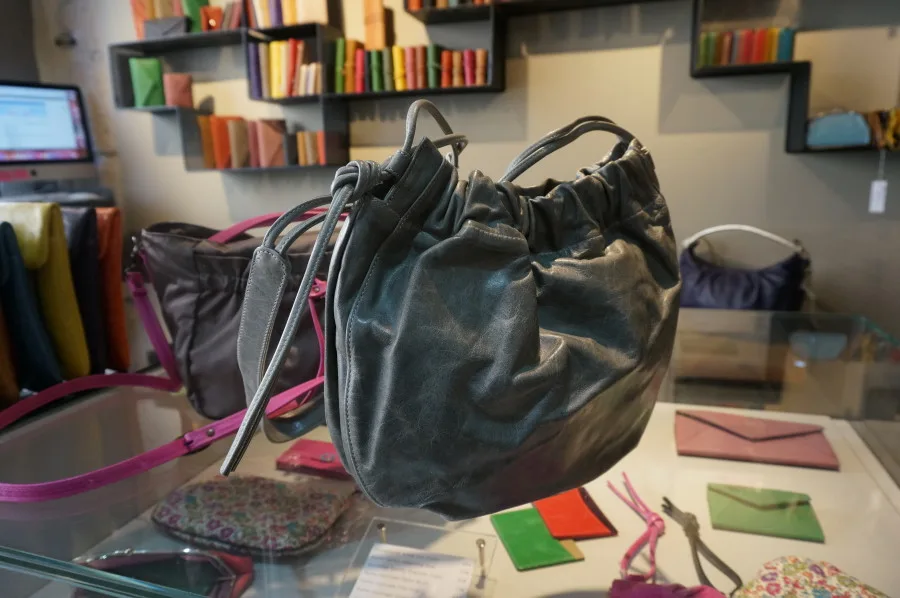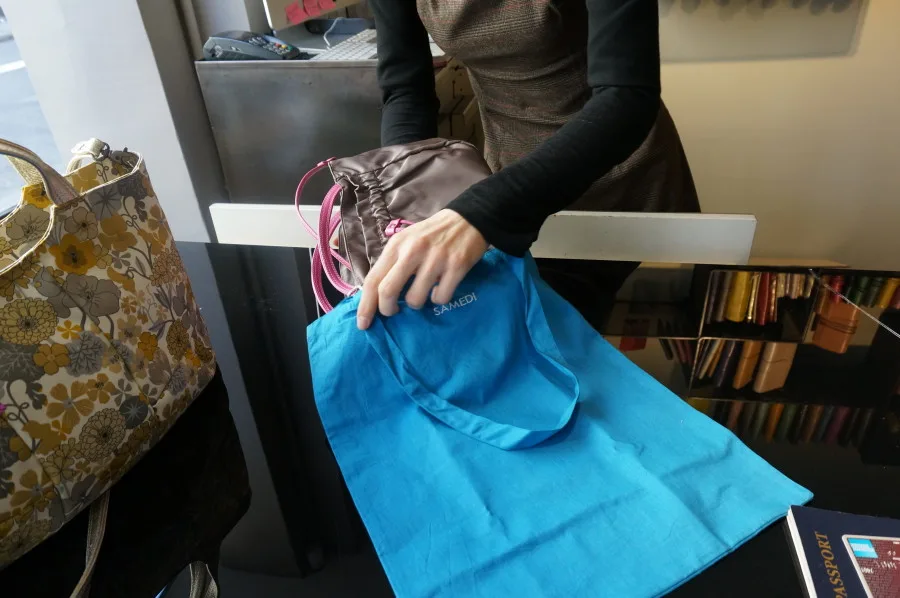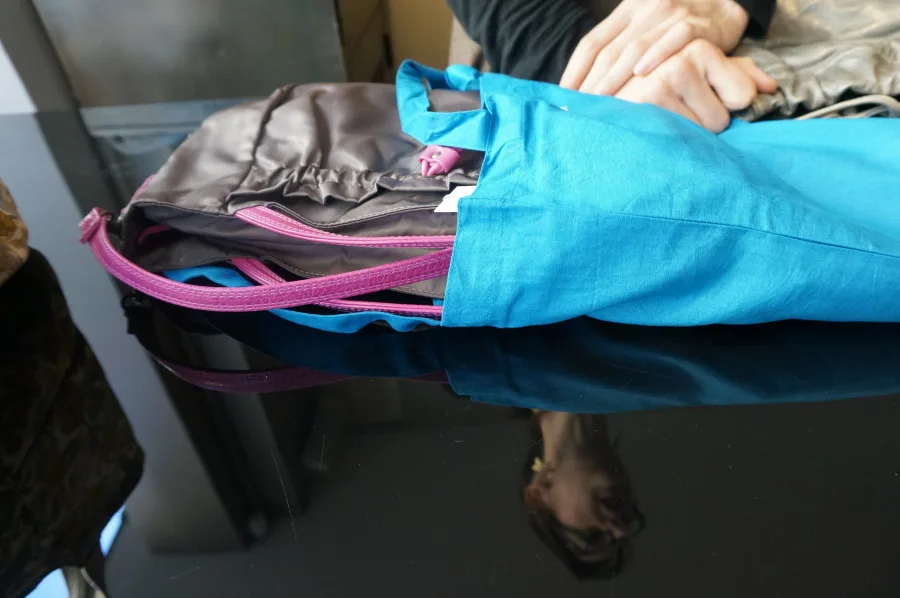 Now that I've owned my Parisian handbags for several months now, I can report back that the quality is excellent. These are my go-to bags and I carry them constantly. If you're headed to Paris and love the style of these bags like I do, it's definitely worth checking them out, especially with the current favorable exchange rate of the dollar to the euro.
As a side note, crossbody bags are really the essential handbag for a traveling shopper. I'll cover this more extensively in a future post, but if you can't get your hands on one of these fab Parisian handbags, you can find other versions in a pinch that will serve the same purpose: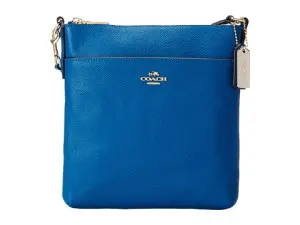 Love the colors on these Coach bags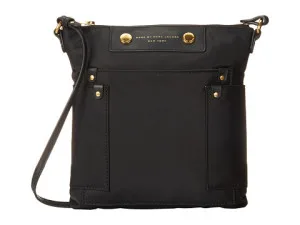 This Michael Kors bag is the perfect size and gets five star reviews
[dropcap]Pin it! [/dropcap][typography font="Trocchi" size="30″ size_format="px"]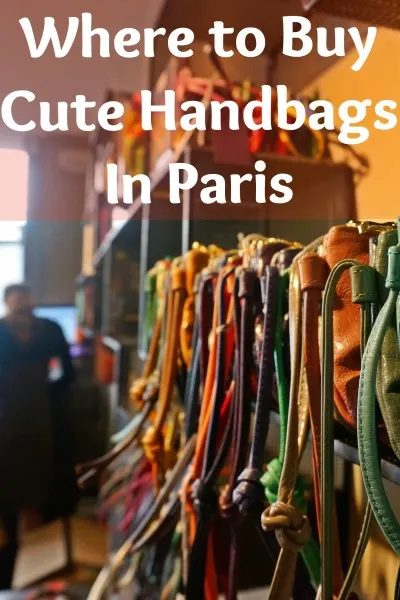 [box type="info"]Souvenir Shopping Tip Sheet
What to Buy: a made-in-France handbag, clutch or wallet from Parisian brand Brontibay
Where to Get it: Brontibay, Paris. We visit the Marais store and the
What to Know: is a cute shopping street (more on that in a future post). Also don't miss the Musee Carnavelet nearby (and their fabulous gift shop for classic Parisian souvenirs). Bonus, this Paris handbag shop is also open on Sundays, when most other Paris boutiques (especially in the Marais) shutter their doors.[/box]
Note: I have no affiliation with Brontibay and bought the bags from their Paris shop on my own dime.
Online affiliate links to my other recommended bags earn me a tiny commission and help me continue to report on shopping finds around the world, so I appreciate your clicks!
Have you bought a handbag in Paris? Tell us about your finds in the comments!