For a long weekend in the Caribbean, I refuse to pack anything that won't fit into carry on travel bag. I imagine as soon as I step foot on the island I'll slough off my city girl cloak and my true inner boho will emerge. My boho self would wander barefoot, content with a single sundress and bikini.
But then I remember that the Caribbean is kind of hot and humid. That single sundress wouldn't make it five days. And barefoot is well, just asking for trouble.
So packing resort wear for my Caribbean vacation might take just a little more thought– I want the right balance of easy outfits and beach dresses that won't take up too much room even in a carry on. Because as the Souvenir Finder, that carry on is going to be stuffed with Cuban cigars and rum and anything else I might find. I recommend planning your resort wear outfits and travel dresses well in advance of your Caribbean trip– that will give you ample time to shop for new outfits if your current wardrobe isn't up to snuff.
Packing Tips for Your Caribbean Vacation
Vacations are special and we don't take them everyday. When I'm on vacation, I want to look my best, but not sacrifice comfort or versatility. For ideas on what resort wear to pack, I sometimes check out the fashion blogger instagram accounts. Their perfectly composed shots gave me some great ideas for what kinds of beach dresses and resort wear outfits would look good in photos (and of course for instilling instagram envy later).
Here are some of the things I look for when deciding what resort wear to pack:
Comfort: Travel Dresses with Easy Lines

I look for travel dresses that are easy to wear– that means nothing with a tight waistline or awkward straps that slip off or anything at all that needs adjusting.
Shape: Flowy Dresses and Full Skirts
When reviewing the fashion blogger instagram accounts, it was clear that the silhouette of the resort wear outfit made a difference. Flowy dresses and full skirts have great movement and are very travel and photo friendly.
Dress Color: Bold or Soft
For colors, I like to have options of travel dresses in both subtle pastels and bright bolds.
Dress Patterns that Match the Vibe
Dresses look best when they reflect your travel surroundings. For the Caribbean, instead of graphic prints, think flowers and festive looks.
What I Packed for my Vacation in Havana, Cuba
My latest Caribbean vacation took place in Havana, Cuba (yes, Cuba is actually part of the Caribbean). Like many Caribbean capitals, Havana is a flood of color– a gorgeous colonial city with a mix of architectural styles. I planned to stroll Havana's narrow city streets, visit tobacco fields, and try to squeeze in some beach time on my five day trip (alas the beach time didn't happen). Here's what travel outfits I packed and some ideas for similar styles to shop.
Note: all my shopping picks (which I will update to keep current) are from Zappos, which I adore for its free shipping both ways and ridiculously generous return policy (365 days!). I can't tell you how many times I've been stuck with a dress in an extra size because I was too slack to comply with a thirty day return policy.
What Resort Wear to Pack: Long Floral Beach Maxi Dress
The Caribbean is tumbling with gorgeous tropical flowers and verdant landscapes. Fit yourself right into that scene with a flowy floral dress. Maxi dresses are great for photos too– lift the hem or do a twirl to catch the pretty shape. Make sure to select a long dresses with a slit so you're not hobbled when you walk– essential for travel.
Shop the Look: Floral Maxi Dresses for Travel

If you're looking to shop for some new long floral dresses, these beach dresses below are similar and would look fantastic in a tropical travel setting as well as back home.
I love the soft muted colors on this long slip dress, perfect for exploring a pastel walled colonial town or just beach combing. The ample slits make walking easy.
This gorgeous long floral dress also has a side slit for easy movement. I'm ordering this dress for my next vacation travels.
This sweet long floral dress is a bargain at only 59.99, perfect resort wear.
What Resort Wear to Pack: Off the Shoulder Dresses and Tops for Travel
Dresses and tops that fall gently off the shoulders always make me feel festive and in a vacation mood. You can usually play with sleeves and adjust them to find the most flattering coverage. And really, who doesn't have great shoulders?
Shop the Look: Off the Shoulder Dresses and Tops
I love how this off the shoulder dress has spaghetti straps to hold the dress up no matter how low the shoulders are (my dress above does as well).
This off the shoulders dress has sleeves perfect for breezy evening.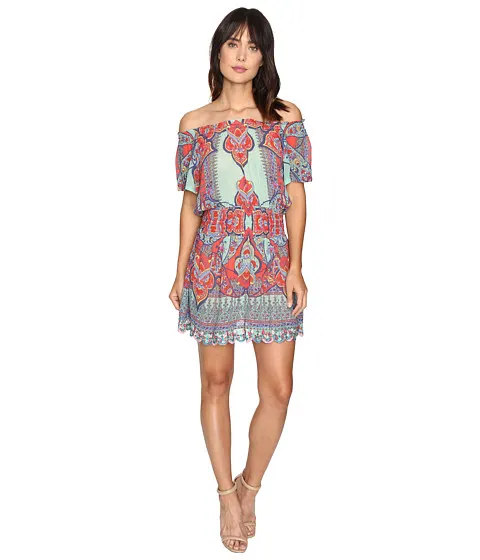 This off the shoulder dress is super cute.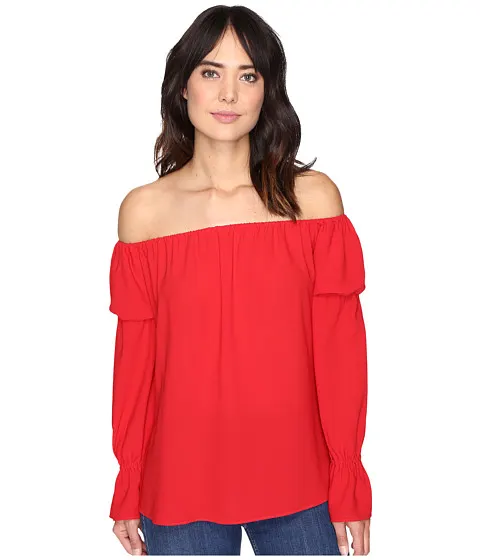 If you aren't a dress girl, then try pairing an off the shoulder top in bright red with flowy pants.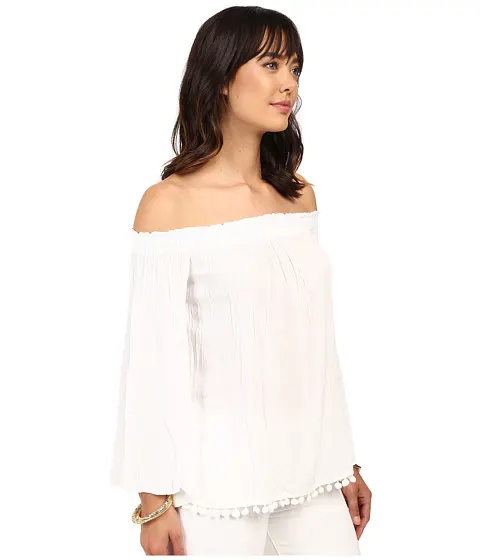 Another alternative– a white off the shoulder top will work with everything.
What Resort Wear to Pack: Comfy Short Dresses in a Pop of Color.
My go-to-don't-have-to-think about-it vacation outfit is a soft, short dress in a bright color. I make sure to pick dresses with no waist or a gentle waistline– way more comfortable and I don't have to worry about how many pina coladas I'm drinking (we averaged 3-4 a day in Cuba– yes they're that good there). Bright colors look incredible against pastel buildings, on beaches, pretty much everywhere.
Shop the Look: Bold Color Cute Travel Dresses
This relaxed travel dress has a little more length to it, for the ultimate comfy and colorful beach dress .
This adorable cotton dress actually has a waist– but no worries it's stretchy elastic. Keep ordering those pina coladas.
Another bargain dress find– this tank dress is only $36.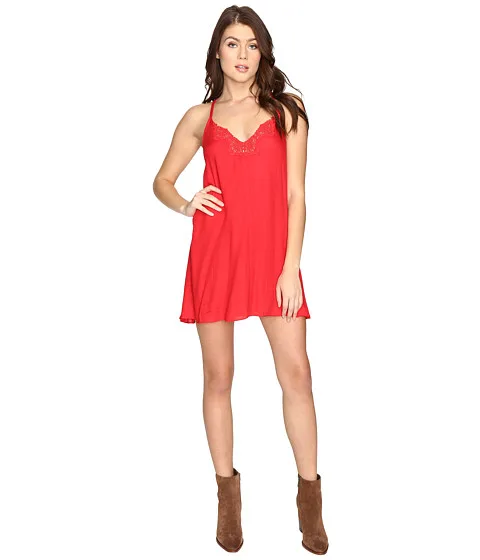 I'm a fan of red dresses– this one is easy to wear.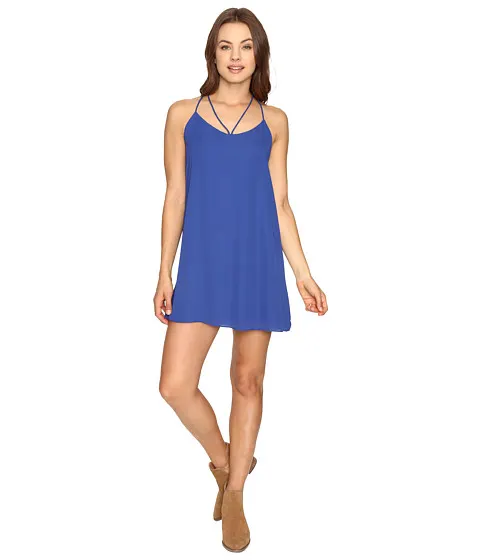 An electric blue dress is a fun change to mix things up.
What Resort Wear to Pack: Denim Cut off Shorts
While I prefer wearing dresses in town and sometimes by the beach, there are times when nothing beats a pair of unfussy, cut off denim shorts. I wouldn't recommend wearing cut off shorts in the city of Havana but in Cuba's tobacco fields or beachside anywhere in the Caribbean they'll be perfect.
Shop the Look: Denim Cut Off Shorts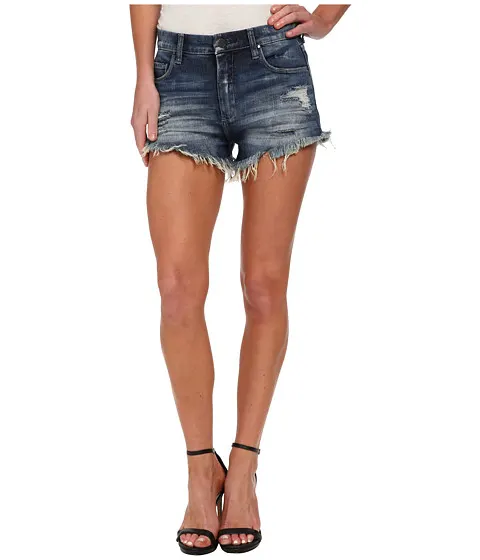 You probably have denim cut offs in your closet already. But if somehow you have yet to buy a pair or nee an upgrade, these cut off denim jean shorts are great. I can't think of an item I wear more than my denim shorts so it's worth it to get a perfect fitting pair.
What to Pack: a Big Straw Hat
I bought my straw hat at a market in the Cuban countryside for $5. It was perfect to wear in Cuba, but to be honest it was a pain looking for one. And as you might expect, you get what you pay for. Even packing it separately, my hat barely survived the short flight home (it has a big crease in it). I'd rather just invest in a decent hat that can withstand being thrown in a suitcase (pricier straw hats are flexible and won't hold dents).
Shop the Look: Straw Hats for Vacation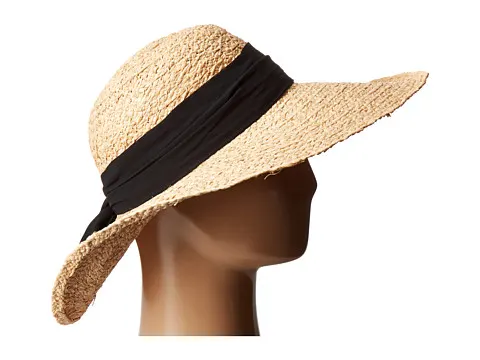 I love the band on this big straw hat, totally my look.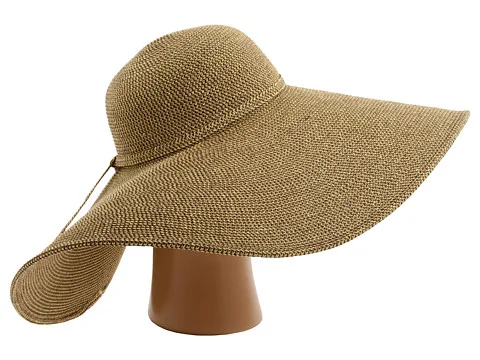 This floppy hat is also super cute– and can be crushed without ruining it.
What to Pack: Go-With-Everything Sandals
I fully intended to bring more than one pair of sandals on my trip to Cuba. But, I live in an obscenely small apartment in Manhattan. Out of season clothes are stuffed into every available crevice around my apartment. The problem is, sometimes, I have no idea which crevice. I could only find one pair of sandals before I had to leave for the airport– fortunately, they were a simple, neutral brown pair and worked with everything. I also saved a ton of carry on space, as multiple sandals can be bulky. I'm not sure I'd recommend only bringing one pair of footwear, but in a pinch I was totally fine.
Shop the Look: Go with Everything Sandals for your Caribbean Vacation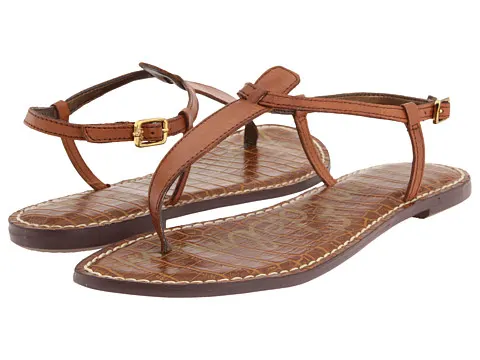 They don't make my sandals anymore, but these similar best selling sandals are a bargain at only $74.
Final Tips on Packing for your Caribbean Vacation:
Chances are good that you're taking your vacation to the Caribbean in the middle of winter. You might be tempted to throw your favorite summer outfits in your suitcase without thinking twice about it, but I strongly urge you to try everything on before packing. Somehow, summer clothes seem to shrink when in storage. I also find that dresses that I was excited to wear all summer might now look a little frayed, duller than I imagined. So it's worth it to make sure you love it before taking up valuable suitcase space.
Disclosure: this post contains affiliate links to my favorite online store Zappos. I earn a tiny commission on sales (which are of absolutely no cost to you). If you enjoy my posts please help out by using the links, thanks!
Thanks to my travel buddy Tripping Blonde for patiently taking most of these photos of me!