I'm kind of a girlie girl among travel writers— I write about travel and shopping, with a bit of global cooking and fashion mixed in. I have never toted a backpack or camped in tent. I love traveling off the beaten path– as long as there is a fluffy bed and warm bath waiting for me at the end of the day.
But I have a secret obsession.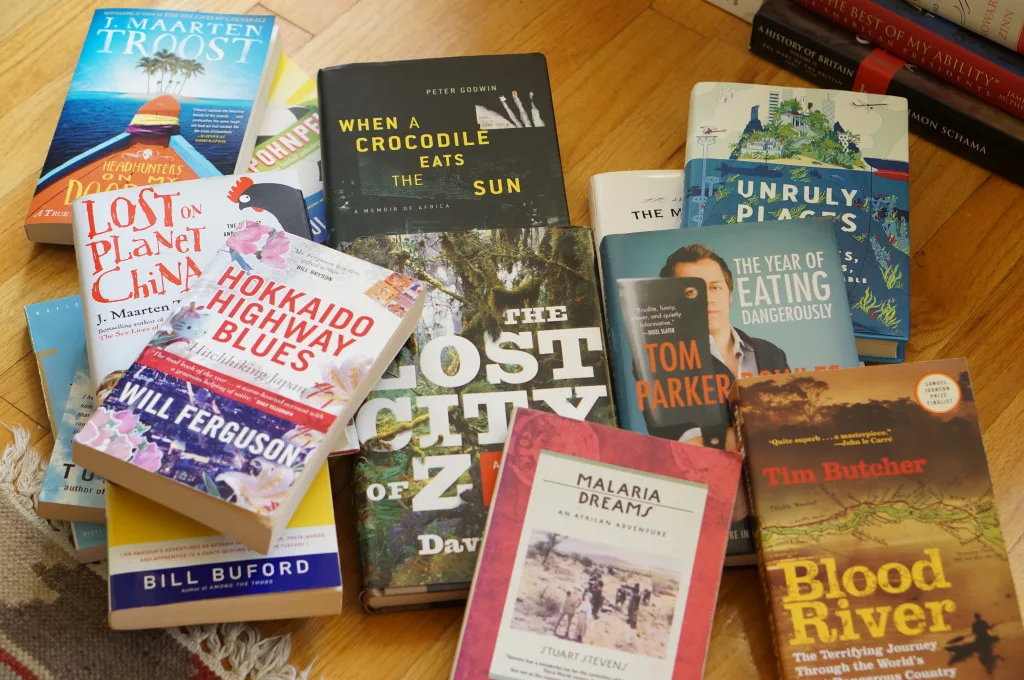 My bookshelves (and Kindle) are stuffed with tales of adventure travel– the more outrageous the journeys, the dustier the roads, the better. I dream of crisscrossing Africa in a beat-up Land Rover, sleeping on the roof under a blanket of stars, the sounds of the savannah lulling me to sleep. Or setting sail for the remote South Pacific on an island-hopping freighter to ports unknown.
But every time I start to plan that trek across the Patagonia glaciers, something stops me. Instead, back to the bookstore I return, new adventure in hand, those distant lands only to be explored in my imagination.
But while some people begin their adventure travels by jumping into the deep end (strapped into crampons, climbing a frozen waterfall with an ice pick), my route to adventure was gentler, and started with slowly wading in the warm waters of the Riveria Maya.
The Riviera Maya: Where Anything is Possible, even for an Armchair Adventuress
I recently returned to Mexico's Riviera Maya– an area I have reminisced about since my last visit nearly a decade ago. On my return, my memories of the Riviera Maya's palm-fringed beaches, clear cenote swimming holes and moonlit evenings waited for me as if trapped in time. I fell right back in, never having left.
While I could have whiled away my days as I did on prior visits– walking the stretches of silky sand and hitting local tacos stands– this time I was ready for something more. So when I was offered the chance to explore the deep jungles of the Riviera Maya in an adventure-packed tour, I knew this was my moment to put down the books and start my own adventure.
Alltournative's Tulum and Jungle Maya Expedition
Alltournative Tours aren't your typical tour operators. Instead of shuffling through sites and must-sees, Alltournative focuses on creating unforgettable experiences through expeditions full of nature, culture and adventure.
1. Tulum Ruins and an Ocean Dip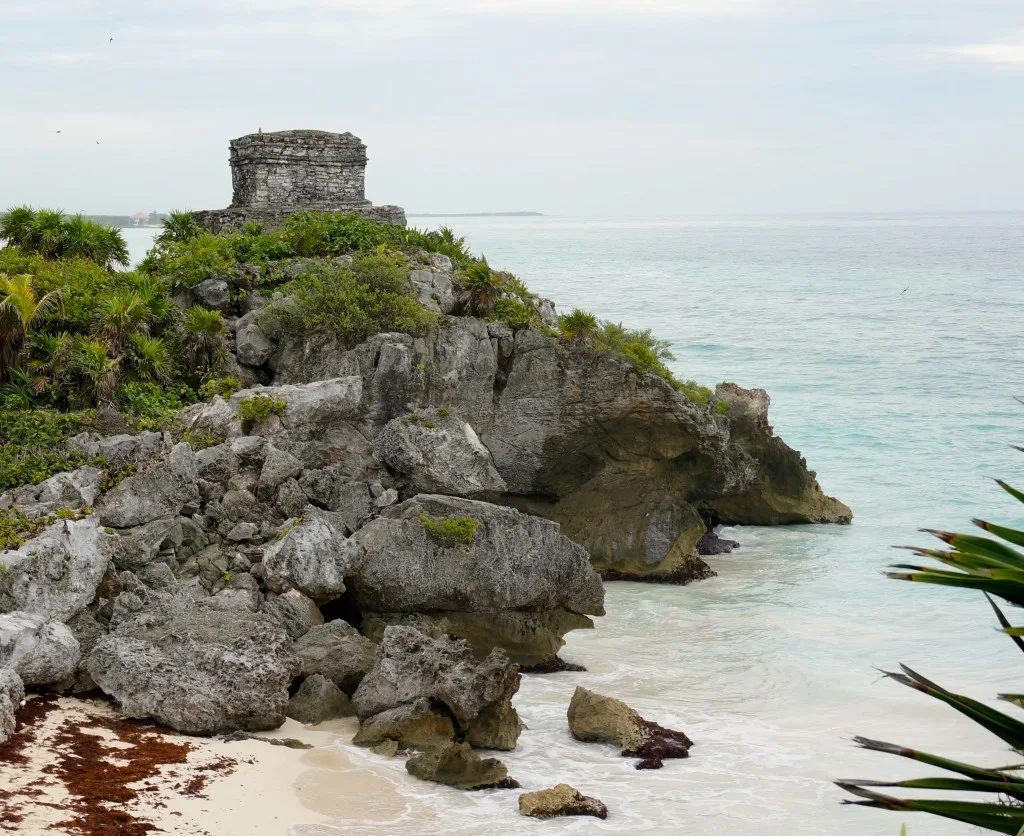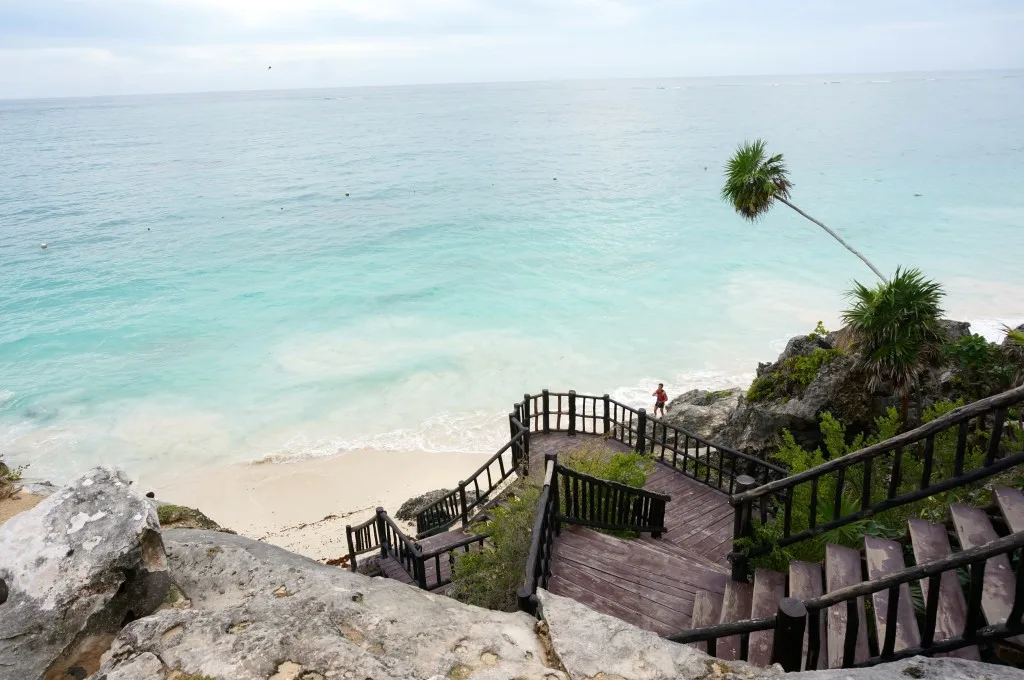 I was relieved that we were slowly eased into our day of adventure– starting off with a guided (but entertaining) tour of the Tulum ruins from Snake, one of Alltournative's top guides. Escaping the heat of the morning, we climbed down the winding staircase from the ruins to the ocean below. Maybe it's because it was the first ocean swim of the trip, but I didn't know it was possible to feel the color turquoise until we sank into the ocean, looking up at the ancient civilization before us.
2. Cenotes or a Dreamscape?
Next stop, cenotes. I thought I had a pretty good idea of what to expect here– my last visit to the Yucatan peninsula was spent road tripping from village to village, stopping at roadside ruins and cenotes along the way. These local village cenotes, identified only by a hand-drawn sign nailed to a tree, were usually no more than a fresh-water swimming hole, with a rickety staircase sometimes attached.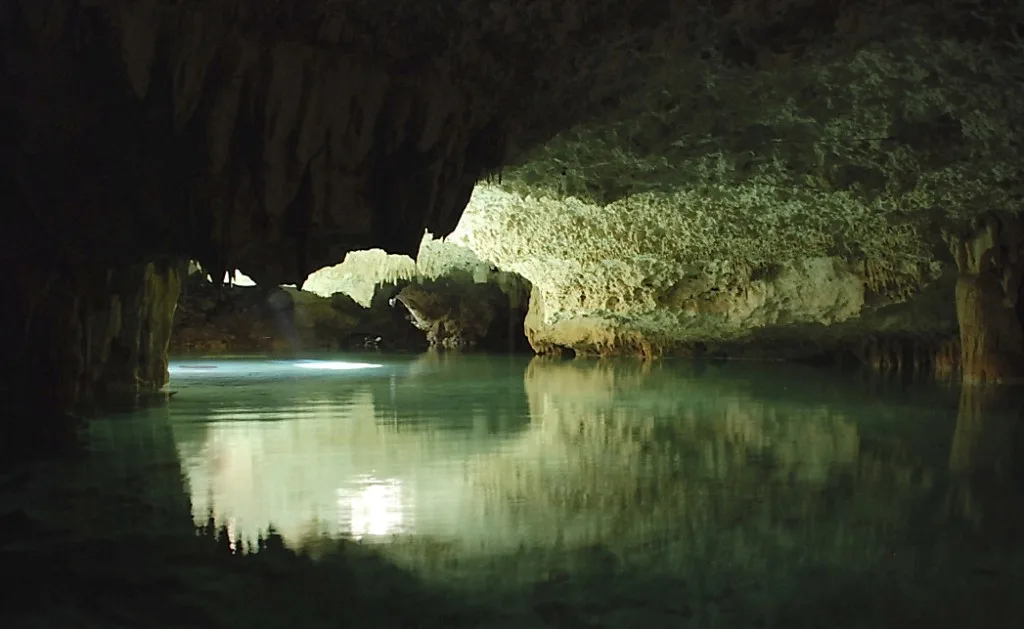 So I was completely floored when Snake led us to a subterranean underworld of pools and caves, straight out of an Imax film.
We slid into the glass-like water and entered a 360 degree wonderland of fish tickling our toes underneath, stalactites looming overhead, walls jutting in gentle undulations from every side. Secret passageways beckoned and tiny albino bats flew over our heads. I half-expected a Disney mermaid to appear and break out in song, or Indiana Jones to swing by on a rope. We swam through the pristine, mineral rich water to reach a shaft of sunlight and let the trickling waterfall tumble over us. Bliss.
3. The Adventure Begins– Rappelling Down Caverns and Zip-Lining through the Jungle
After being distracted by mystical pools and ocean swims, I wasn't really prepared when Snake suddenly began strapping me into a complicated-looking harness system, in preparation for our cavern rappel. Yes I knew this was an adventure tour– but those limestone cavern walls looked jagged and scary. I pointed out my delicate feet. Couldn't I just meet the group later? But after a tiny moment of terror, I got over it, and dropped myself into the cavern like a pro. I may have even disregarded Snake's instructions and smacked the wall (gently) a couple of times in my race to get down, but it was worth it.
4. Purified then Toxified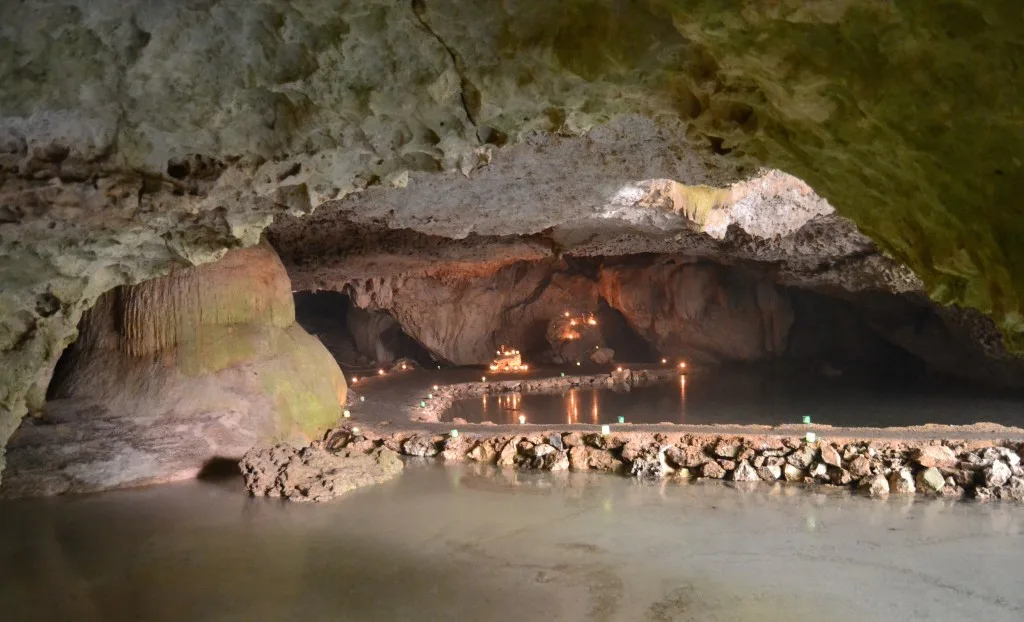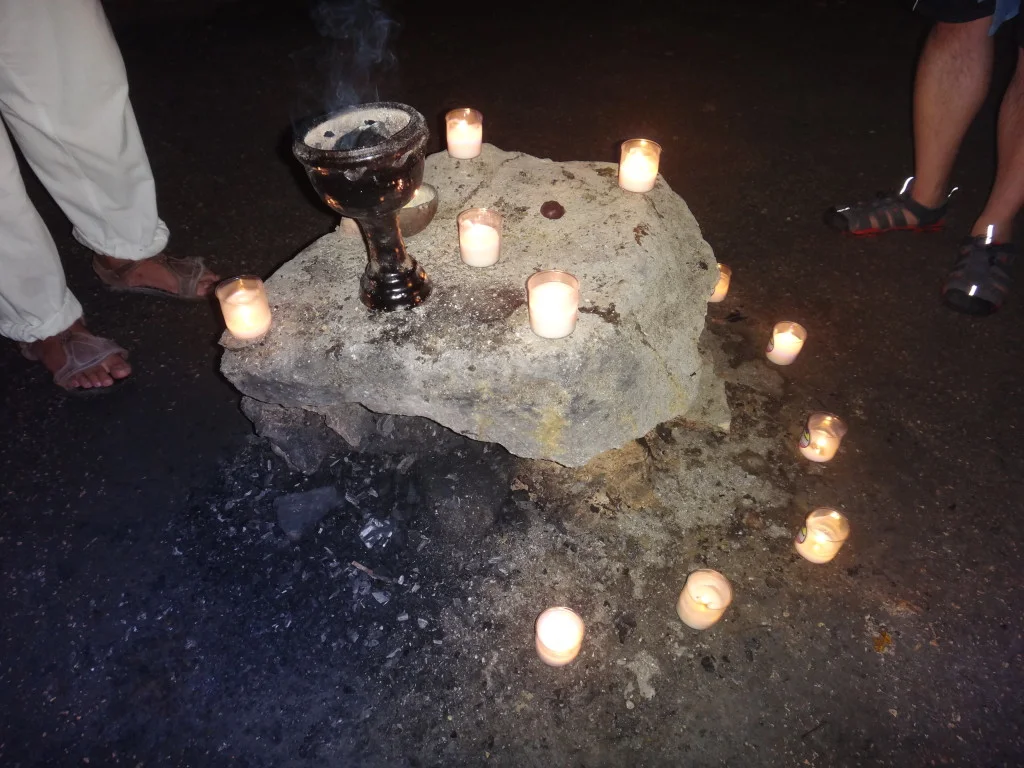 The best way to wind down from our thrilling adventures? An authentic Mayan purification ceremony by a local village shaman. I won't spoil the experience by writing about it– it's really something you need to experience for yourself.
After you're thoroughly purified, the tour ends with a margarita. Or two. Pro tip: if you're trying to accomplish anything after the tour, like navigate a Mexican supermarket, you may want to stick to one margarita.
5. Mayan Souvenirs and a Scrunchie
I saved the best part for last– our adventure tour had a shopping pit stop. Fortunately, there were no aggressive vendors hawking sombreros and jaguar calls here. Instead, we were free to browse a stall displaying a gorgeous collection of crafts, jewelery, hammocks and hats. Every item was handmade by the local Mayan villagers. With so many stunning items to choose from, what one item immediately caught my eye?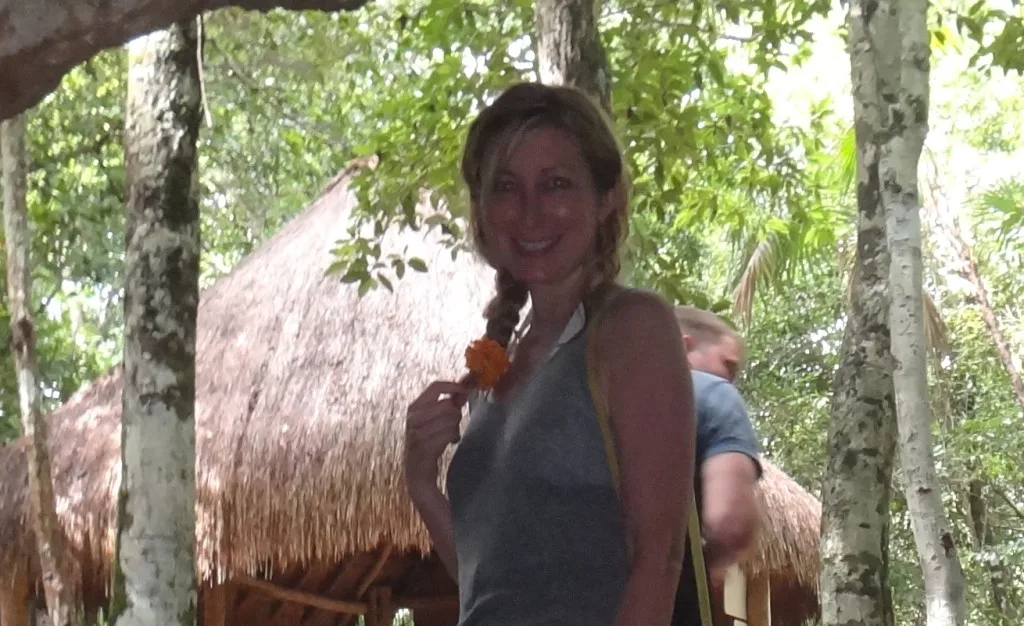 A bright goldenseal-colored, hand knitted scrunchie. Yes you read that right– a scrunchie, as in Heathers, Tonya Harding and the Olsen twins. No late 80's or early 90's high ponytail was complete without this key accessory.
With all the beautiful crafts you may be wondering why I selected this relic of the past? In case you missed the recent New York Times article announcing the return of this 80's and early 90's staple let me enlighten you– it's back, at least in the world of supermodels and certain fashionistas. Scrunchies even have their own Instagram account. Besides, its bright pop of color called out to me, and I needed to do something with my disheveled hair that had been through its own adventurous day. I wrapped my scrunchie around my beach braid and justified it as a boho chic look, fitting of the Riviera Maya.
While the scrunchie seemed to work in its native beach environment, what about back home on the cut-throat streets of Manhattan? It's one thing for a supermodel to sport a scrunchie ironically, and quite another for us mere mortals to pull it off.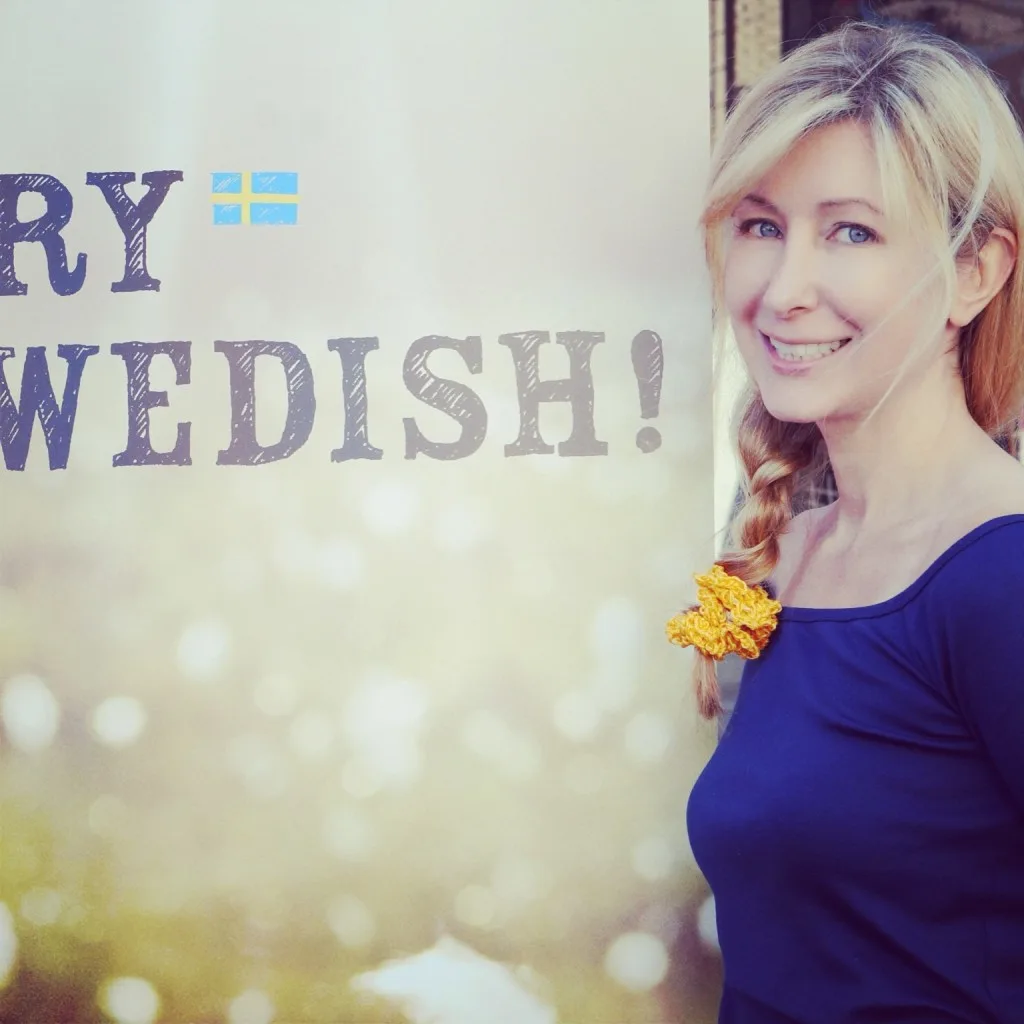 I gave my Mayan scrunchie a test run back home and wore it to a Swedish press event. The verdict?
I'm not quite sure if the looks I got on the subway were admiring my daring style or were looks of pity. A friend with impeccable taste tried to give me the benefit of the doubt, inquiring whether it was a marigold garland. But no matter, I will continue to wear my gorgeous Mayan scrunchie with panache.
Like the best souvenirs, my Mayan scrunchie isn't about the thing itself. It's a reminder of my love for the Riveria Maya, its culture and people, and for my own longing for adventure. I plan to take my scrunchie with me on my upcoming adventures– and will wear it triumphantly when I someday put those crampons on and make it out on that glacier.
[box type="info"]Souvenir Finding Shopping Tip Sheet
What to Buy: A handmade scrunchie is my pick, but I also loved the hammocks, bracelets and hats.
Where to Get it: On the Alltournative tour you will be treated to a delicious homemade lunch made by Mayan villagers. During or after lunch you will have the opportunity to browse beautifully made local crafts in the adjacent stall.
What to Know: We recommend staying in Tulum– we loved Ahau Tulum for its eco-luxe vibe. [/box]
Thanks to the Riviera Maya Tourism Board, Alltournative Ecoarchaeological Expeditions and Ahau Tulum for hosting our stay.
Photo Credits:
#1, 2, 3 Kristin Francis
#4, #6-11 Alltournative Tours
#5, 12, 13 Beth Williams, BesuDesuAbroad
#14 Chanel, CulturalXplorer read her great post about the Gansevoort Market