Souvenirs often reveal a lot about regional culture, so I was curious to see what interesting items people are bringing home from other states. To get a birds eye perspective of unique souvenirs across America, I decided to create a master list featuring at least five unique souvenirs for each of the fifty U.S. states.
Have the U.S. States Retained Local Culture?
While we often associate countries with a particular culture (along with souvenirs to match), are the U.S. states culturally distinct enough from each other to even have regional souvenirs? In this era of globalization, I wasn't too sure. With the ubiquity of big box stores and mass distribution, it's more and more difficult to "discover" unique souvenirs that you can't find at your local retailer or on Amazon.
How I Created this List– an Experiment with Artificial Intelligence and ChatGPT to Write this Blog Post
Getting the data for the best 50 state souvenirs project seemed insurmountable– without visiting each state personally, speaking with the tourism boards and perhaps getting sales data, how could I even begin to compile such a list?
Not too long ago, we may have relied on Google searches to individually search for each U.S. state's best souvenirs, and after a great deal of work searching, vetting, compiling and synthesizing the data, ended up with a mediocre list.
With the advent of artificial intelligence ("AI") and the new user friendly tool ChatGPT, however, creating such a top American souvenir list became infinitely manageable. If you aren't familiar with AI and ChatGPT, you can read the basics here of how it works and why it matters.
I also wrote an entire companion blog post about my process in creating this post, what I think about the benefits and pitfalls and the results, and the future of using AI for travel planning and blogging here.
ChatGPT's Guide to the Top 50 Souvenirs Across American States
As someone passionate about travel and souvenirs, I will continue to write my own blog posts using my own voice, words and often very opinionated take. For this one post, however, I have solely used the words of ChatGPT (edited lightly for clarity) to fully populate this top state souvenir list. Photos are all mine.
Note: I did manually select, vet and curate the souvenir data derived from the AI results, read about the interesting process in my companion post here.
Although I refrained from adding my own commentary or adding context about the state souvenirs, if I had a related blog post on the topic, or if Amazon carried the item, I did link it for reference.
Tell us What AI got right and wrong in the comments below!
So tell us what you think, can artificial intelligence get it right or was it off the mark? The comments are open, I am looking forward to hearing what you have to say.
Alabama's Top Five Souvenirs
Honorable mention:
Vulcan Park and Museum souvenir from Vulcan Park and Museum Gift Shop
Hank Williams memorabilia from the Hank Williams Museum in Montgomery
Alaska's Top Five Souvenirs
Ulu knife from the Alaska Ulu Factory in Anchorage
Totem pole from Caribou Creek Trading Post in Seward
Qiviut (muskox wool) products from Oomingmak Musk Ox Producers' Co-Operative in Anchorage
Alaskan salmon products: smoked, jerky, caviar from Copper River Seafoods, Anchorage
Birch syrup – Alaska Wild Harvest in Fairbanks.
Honorable mention:
Reindeer sausage – Alaska Sausage and Seafood in Anchorage.
Inuit carvings and art from Arctic Raven Gallery, Anchorage
Gold nugget jewelry from Gold Rush Fine Jewelry in Anchorage
Fur hat from Northern Hats in Anchorage
Arizona's Top Five Souvenirs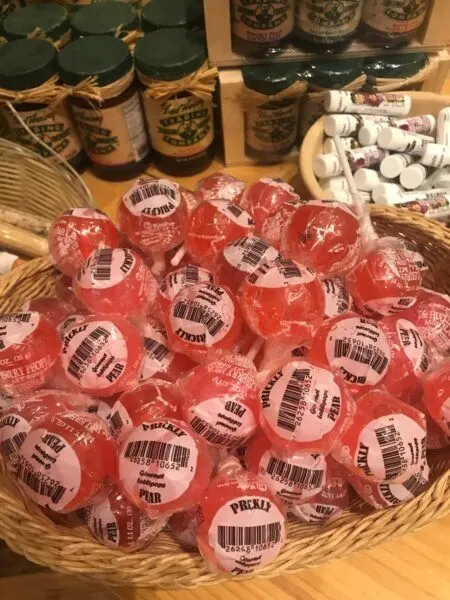 Route 66 memorabilia from the Route 66 Gift Shop in Williams
Navajo rugs from Hubbell Trading Post in Ganado
Petrified wood from the Petrified Forest National Park gift shop in Holbrook
Kokopelli decor from Kokopelli's Cave in Farmington
Saguaro syrup – Cheri's Desert Harvest in Tucson.
Honorable mention:
Native American jewelry from the Heard Museum Shop in Phoenix
Copper art from the Copper Art Museum in Clarkdale
Prickly pear cactus candy or jelly from Cerreta Candy Company in Glendale
Arkansas' Top Five Souvenirs
Handmade quilts from The Quilt Cottage, Little Rock
War Eagle Mill cornbread mix – War Eagle Mill in Rogers.
Handmade dulcimers from Ozark Folkways in Winslow
Muscadine jelly – The Berry Farm in Mountain Home..
Crater of Diamonds State Park diamonds from Crater of Diamonds State Park, Murfreesboro
California's Top Five Souvenirs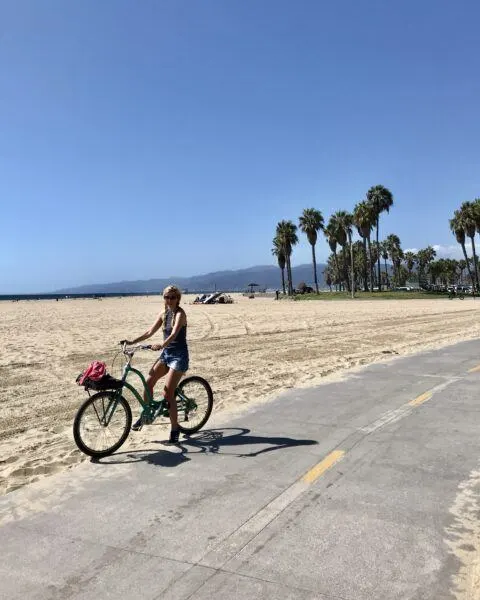 Wine: To purchase, visit any winery in Napa or Sonoma
Ghirardelli chocolate from Ghirardelli Chocolate Company, San Francisco
Mickey Mouse ears from Disneyland in Anaheim
Surfing gear: To purchase, visit the Rip Curl store in Huntington Beach.
San Francisco sourdough bread: To purchase, visit the Boudin Bakery in San Francisco.
Colorado's Top Five Souvenirs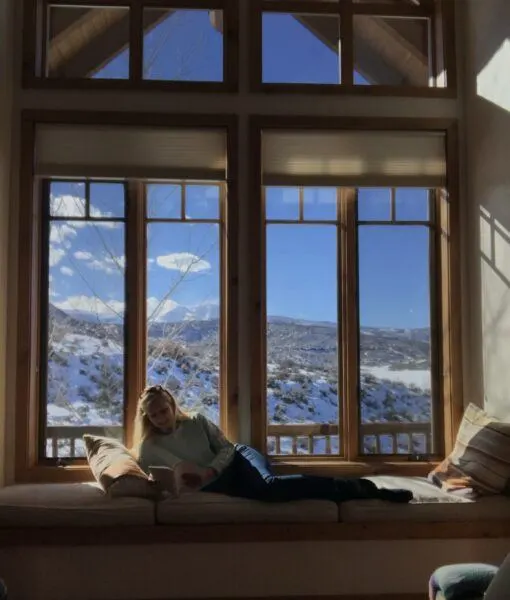 Colorado-made craft beer from any local brewer
Native American jewelry: To purchase, visit the Denver Art Museum gift shop.
Handmade cowboy boots from T. O'Donnell's, Denver
Celestial Seasonings tea – Celestial Seasonings in Boulder.
Rocky Mountain elk jerky – Colorado Jackpot in Colorado Springs.
Connecticut's Top Five Souvenirs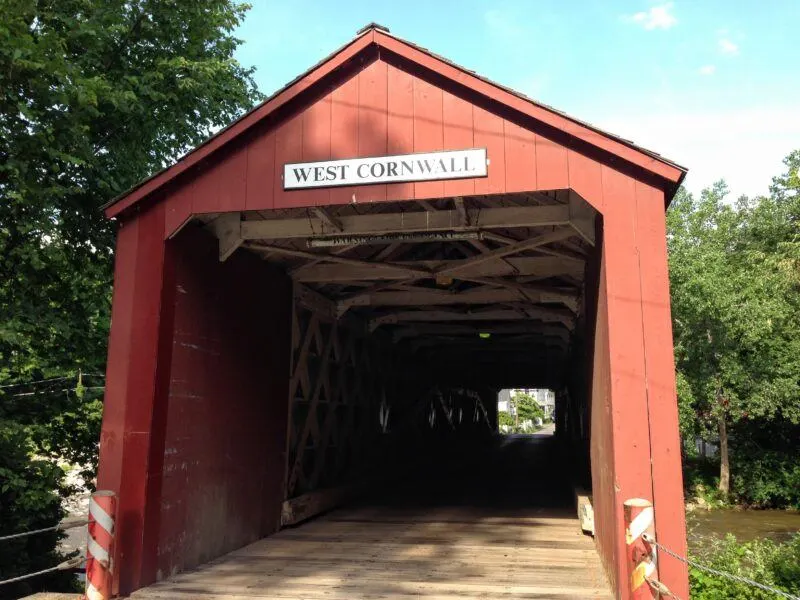 Pez dispensers– PEZ visitor center in Orange
Steamed cheeseburger kit from Ted's Restaurant in Meriden
Nutmeg spice from The Spice Mill in Manchester
Handmade pewter from Woodbury Pewter in Woodbury
Foxon Park soda (white birch) – Foxon Park Beverage in East Haven.
Delaware's Top Five Souvenirs
Blue crab-themed souvenirs from the Blue Crab Trading Company in Newark
DuPont Museum souvenirs from the Hagley Museum and Library Gift Shop in Wilmington
Handcrafted jewelry from the Delaware Art Museum Store in Wilmington
Delaware-made crab traps from Dave's Bait Tackle & Hunting, Lewes
Salt water taffy – Dolle's Candyland in Rehoboth Beach.
Florida's Top Five Souvenirs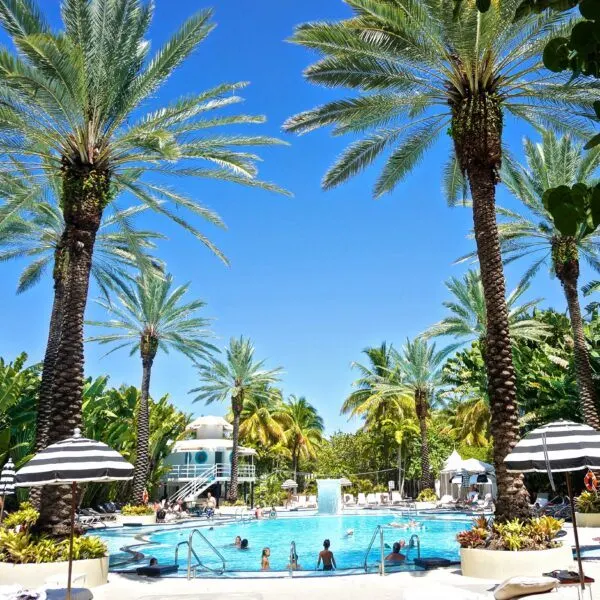 Key Lime Pie (in a jar) from Kermit's Key West Lime Shoppe in Key West
Disney World souvenirs from Disney Springs in Orlando
Cigars from El Credito Cigar Factory in Miami
Gatorade from the Gatorade Sports Science Institute, Bradenton
Datil pepper sauce – Dat'l Do It in St. Augustine.
Georgia's Top Five Souvenirs
Peach preserves from Pearson Farm in Fort Valley
Hand-woven baskets from the Georgia Museum of Agriculture and Historic Village in Tifton
Coca-Cola memorabilia from the World of Coca-Cola in Atlanta
Savannah-made pralines from River Street Sweets, Savannah
Vidalia onion hot sauce – Vidalia Brands in Vidalia.
Hawaii's Top Five Souvenirs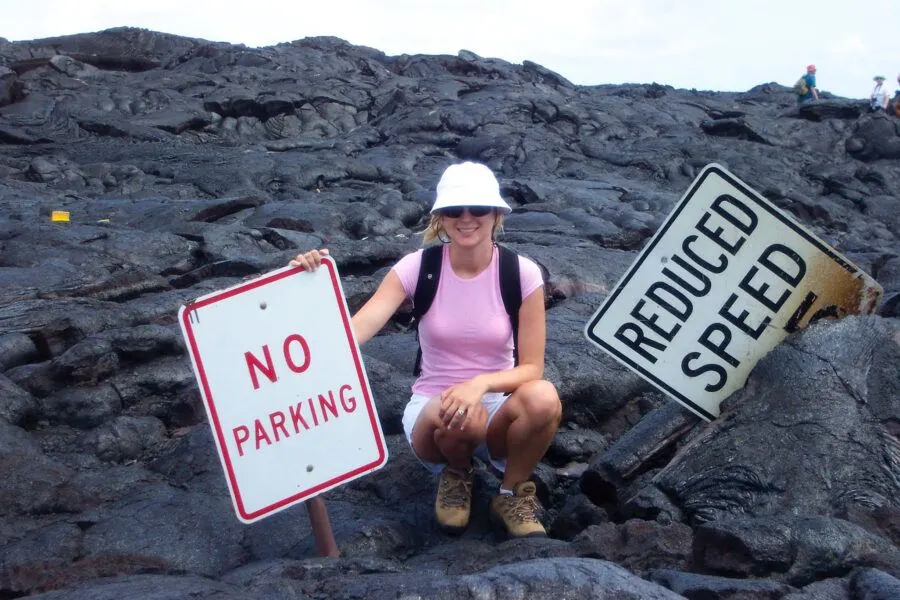 Honorable mention: Hawaiian sea salt – Hawaii Kai Corporation in Honolulu.
Idaho's Top Five Souvenirs
Idaho-made huckleberry jam from Made in Idaho, Coeur d'Alene
Craters of the Moon National Monument souvenirs from the visitor center, Arco
Idaho potatoes
Aplets & Cotlets candy – Liberty Orchards in Cashmere.
Elk jerky – Blue Sage Farm in Gooding.
Illinois' Top Five Souvenirs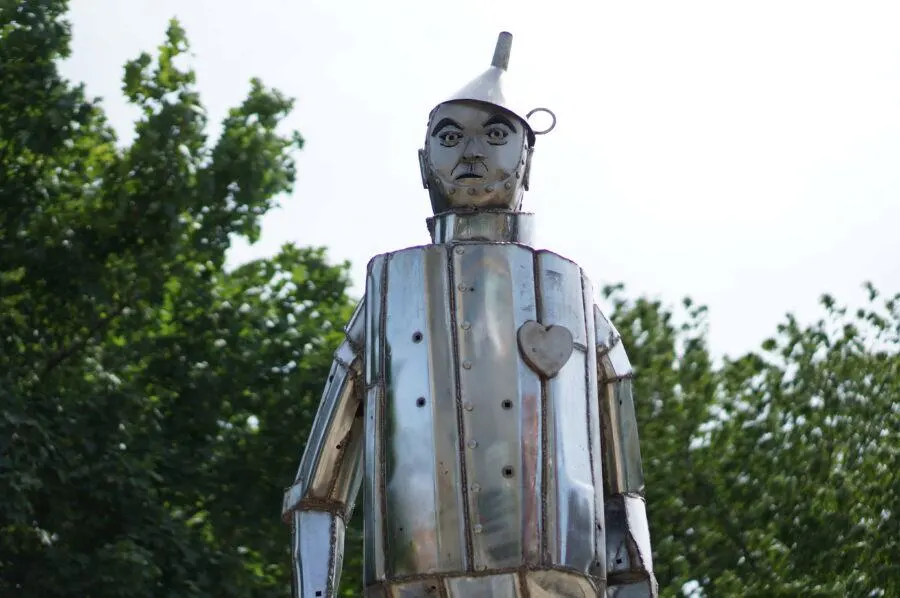 Wrigley Field memorabilia from Wrigleyville Sports, Chicago
Abraham Lincoln memorabilia from the Abraham Lincoln Presidential Library, Springfield
Garrett popcorn – Garrett Popcorn Shops in Chicago.
Frango chocolate mints – Macy's in Chicago (formerly Marshall Fields, they still sell the mints).
Vienna Beef hot dogs – Vienna Beef Factory Store & Deli in Chicago.
Indiana's Top Five Souvenirs
Indiana-made popcorn from Just Pop In!, Indianapolis
Indianapolis Motor Speedway memorabilia from the Indianapolis Motor Speedway Museum, Indianapolis
Indiana Dunes National Park souvenirs from the park store, Porter
Sugar cream pie – Wick's Pies in Winchester.
Hoosier Mama pie – Hoosier Mama Pie Company in Chicago.
Iowa's Top Five Souvenirs
Maytag blue cheese – Maytag Dairy Farms in Newton.
John Deere memorabilia from John Deere Tractor & Engine Museum, Waterloo
Iowa State Fair food memorabilia from the Iowa State Fair gift shop, Des Moines
Dutch letters – Jaarsma Bakery in Pella.
Sweet corn – Valley View Farms in Council Bluffs.
Kansas' Top Five Souvenirs
Kansas City barbecue sauce – Arthur Bryant's Barbeque in Kansas City.
Sunflower seeds – Spitz in Fargo.
Wheat bread – The Breadbasket in Newton.
Cheddar popcorn – Dorothy's Popcorn in Overland Park.
Bierocks – Hays House in Council Grove.
Kentucky's Top Five Souvenirs
Kansas City barbecue sauce – Arthur Bryant's Barbeque in Kansas City.
Sunflower seeds – Spitz in Fargo.
Wheat bread – The Breadbasket in Newton.
Cheddar popcorn – Dorothy's Popcorn in Overland Park.
Bierocks – Hays House in Council Grove.
Honorable mention:
Muhammad Ali memorabilia – Muhammad Ali Center (Louisville)
Bourbon Balls, Ruth Hunt Candies in Mount Sterling
Bourbon barrel-aged maple syrup – Bourbon Barrel Foods in Louisville.
Horse racing memorabilia – Churchill Downs (Louisville)
Louisiana's Top Five Souvenirs
Honorable mention:
Maine's Top Five Souvenirs
Lobster trap ornaments – The Maine Square (Portland)
Lighthouse memorabilia – Maine Lighthouse Museum (Rockland)
Moose-themed souvenirs – The Bull Moose Shop (Kennebunkport)
Blueberry jam – Stonewall Kitchen in York.
Moxie soda – Moxie in Lisbon Falls.
Maryland's Top Five Souvenirs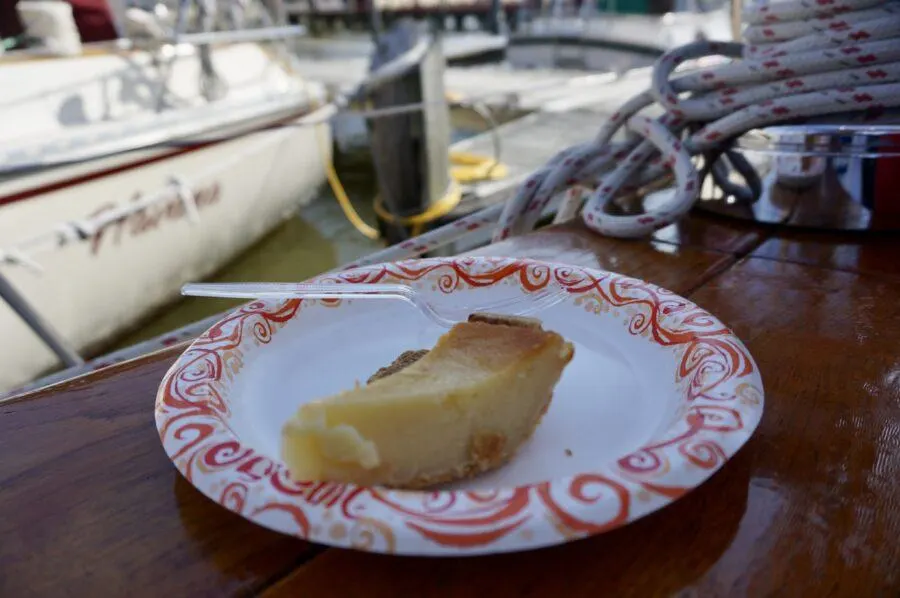 Blue crab souvenirs – The Maryland Store (Annapolis)
Old Bay seasoning – McCormick & Company (Hunt Valley)
Smith Island Cake or cake mix – Smith Island Baking Company in Crisfield
Berger Cookies in Baltimore.
Crab mallets – The Crab Place in Crisfield.
Massachusetts' Top Five Souvenirs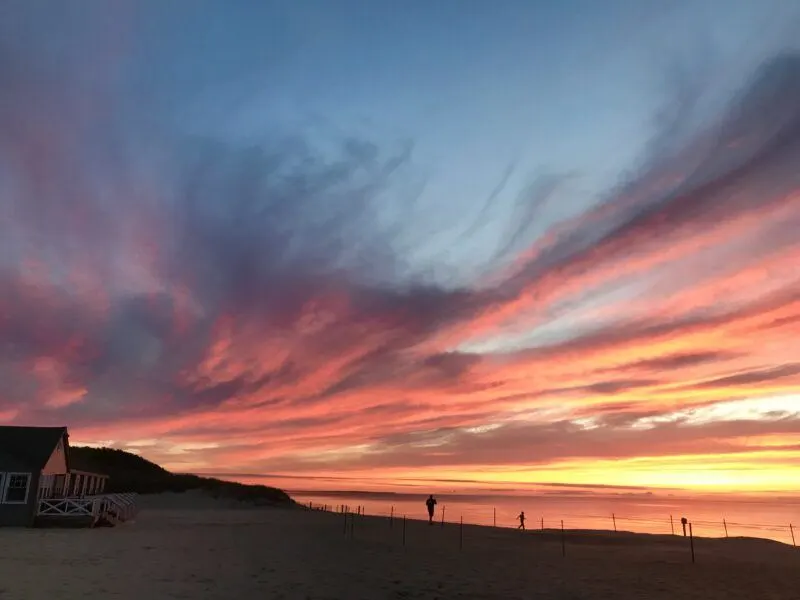 Cranberry-themed items – Cape Cod Cranberry Harvest Celebration (East Wareham)
Harvard University souvenirs – The Harvard Shop (Cambridge)
Boston baked beans – Boston Baked Beans in Boston.
Boston cream pie – Omni Parker House in Boston.
Necco wafers – Necco in Revere.
Michigan's Top Five Souvenirs
Mackinac Island fudge – Joann's Fudge (Mackinac Island)
Sleeping Bear Dunes souvenirs – Sleeping Bear Dunes Visitor Center (Empire)
Cherry jam – Cherry Republic in Glen Arbor.
Vernors ginger ale – Vernors in Detroit.
Pasties – Lawry's Pasty Shop in Marquette.
Minnesota's Top Five Souvenirs
Spam – Hormel Foods in Austin.
Mall of America merchandise – Mall of America Gift Shop (Bloomington)
Minnesota Wild rice – Rice County Historical Society Museum (Faribault)
Ole & Lena's hot dish mix – Ole & Lena's in Grand Marais.
Lingonberry jam – Ingebretsen's Scandinavian Gifts in Minneapolis.
Mississippi's Top Five Souvenirs
Blues memorabilia – Cat Head (Clarksdale)
Natchez Trace memorabilia – Natchez Trace Parkway Visitor Center (Tupelo)
Civil War history souvenirs – Vicksburg National Military Park Gift Shop (Vicksburg)
Mississippi Mud Pie – Indianola Pecan House in Indianola.
Mississippi: Tupelo honey – Old Country Store in Lorman.
Honorable mention:
Comeback sauce – Green Goddess in Greenwood.
Kudzu jelly – The Old Country Store in Lorman.
Missouri's Top Five Souvenirs
Gateway Arch souvenirs – Gateway Arch National Park (St. Louis)
Missouri-shaped items – The Missouri Mercantile (St. Joseph)
Kansas City barbecue sauce – Gates Bar-B-Q in Kansas City.
Ozark ham – Burgers' Smokehouse in California.
Gooey butter cake mix – Park Avenue Coffee in St. Louis.
Montana's Top Five Souvenirs
Bighorn sheep ornament – Custer Battlefield Trading Post in Crow Agency.
Fly fishing gear – Bob Ward's Sporting Goods (multiple locations)
Bannock mix – Windmill Village Bakery in Ravalli.
Flathead cherry products – Chukar Cherries in Prosser.
Montana-made beef jerky – Big Sky Jerky in Missoula.
Honorable Mention:
Glacier National Park souvenirs – Glacier National Park Conservancy (West Glacier)
Huckleberry jam or candy – Eva Gates Homemade Preserves (Bigfork)
Nebraska's Top Five Souvenirs
Chokecherry jelly – Nebraska Prairie Products in Lincoln.
Chimney Rock souvenirs – Chimney Rock National Historic Site (Bayard)
Kool-Aid packets – Kool-Aid Days in Hastings.
Dorothy Lynch salad dressing – Dorothy Lynch in Columbus.
Husker red popcorn – Preferred Popcorn in Chapman.
Honorable Mention:
Omaha steaks – Omaha Steaks in Omaha.
Sandhill crane souvenirs – Wild Bird Habitat Store (Lincoln)
Nevada's Top Five Souvenirs
Las Vegas souvenirs – Welcome to Las Vegas Sign (Las Vegas)
Wild West souvenirs – Old Nevada Gift Shop (Virginia City)
Basque chorizo – J.T. Basque Bar and Dining Room in Gardnerville.
Pine nuts – Pinon Nut Company in Carson City.
Salt – Redmond Real Salt in West Wendover
New Hampshire's Top Five Souvenirs
Maple syrup – Fuller's Sugarhouse (Lancaster)
Covered bridge souvenirs – Cornish-Windsor Covered Bridge (Cornish).
Maple candy – Maple Grove Farms in St. Johnsbury.
Anadama bread mix – Old Hearth Bread Company in Wolfeboro.
Stonyfield Yogurt – Stonyfield Farm in Londonderry.
New Jersey's Top Five Souvenirs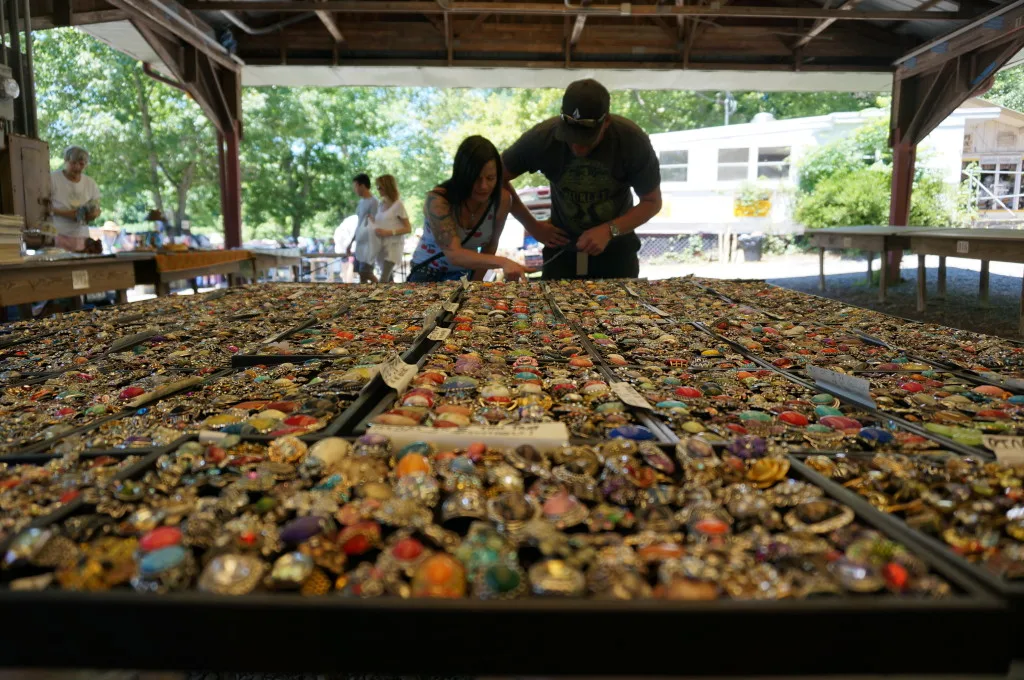 Boardwalk-themed souvenirs – Atlantic City Boardwalk (Atlantic City)
Tomatoes – Jersey Tomatoes in Hammonton.
Boardwalk funnel cake mix – Funnel Cake Factory in Ocean City.
Springsteen sauce – Jersey Italian Gravy in Red Bank.
Salt water taffy – Shriver's Salt Water Taffy in Ocean City.
New Mexico's Top Five Souvenirs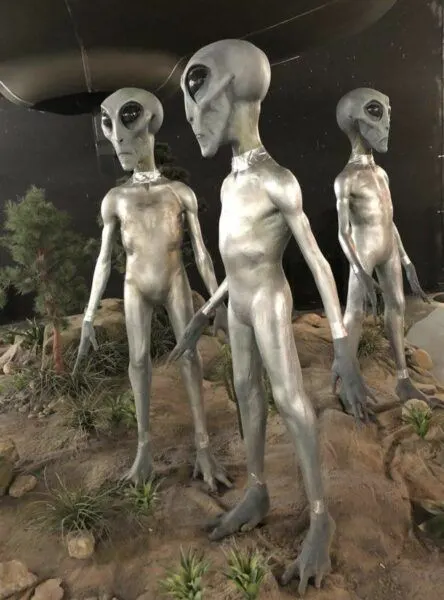 Southwest-style jewelry – Indian Pueblo Cultural Center (Albuquerque)
Hatch chile peppers – Hatch Chile Express (Hatch)
New Mexico-made pottery – Blue Rain Gallery (Santa Fe)
Biscochitos – The Candy Lady in Albuquerque.
Blue cornmeal – The Santa Fe School of Cooking in Santa Fe.
New York's Top Five Souvenirs
North Carolina's Top Five Souvenirs
Cheerwine soda – Cheerwine in Salisbury.
North Carolina barbecue sauce – Lexington Barbecue (Lexington)
Moravian cookies – Salem Baking Company in Winston-Salem.
Texas Pete hot sauce – Texas Pete in Winston-Salem.
Calabash seafood hush puppy mix – Ella's of Calabash in Calabash.
North Dakota's Top Five Souvenirs
Theodore Roosevelt National Park souvenirs – Theodore Roosevelt National Park Visitor Center (Medora)
North Dakota State Bison gear- Herd & Horns Bar and Grill (Fargo)
Knoephla soup mix – North Dakota Mill and Elevator in Grand Forks.
Lefse – Mclver's Kitchen and Catering in Bismarck.
Prairie rose hip jelly – Prairie Rose Gifts and Antiques in Fargo.
Honorable Mention:
Dakota Maid pancake mix – Dakota Maid in Carrington.
Scandinavian-themed souvenirs – Stabo Scandinavian Imports (Fargo)
Lewis and Clark-themed items – Lewis and Clark Interpretive Center (Washburn)
Ohio's Top Five Souvenirs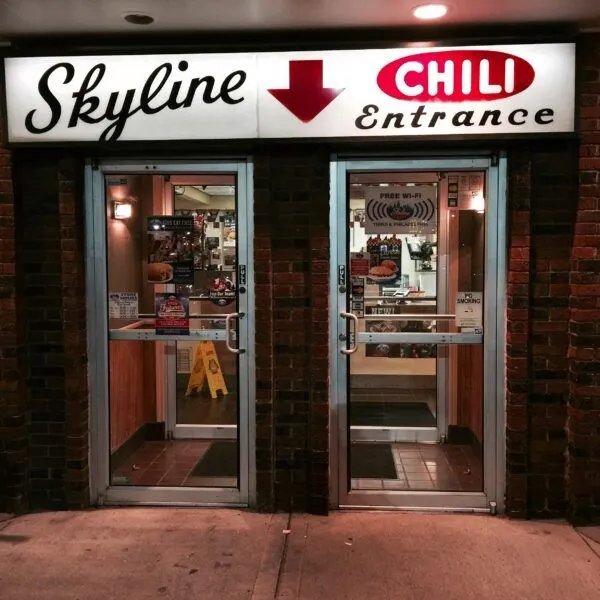 Wright Brothers memorabilia – The Wright Cycle Company Complex (Dayton)
Amish-made products – Lehman's Hardware (Kidron)
Dried corn – Kauffman's Fruit Farm in Lancaster.
Buckeyes candy– Anthony-Thomas Candy Company in Columbus.
Skyline chili sauce- Skyline Chili in Cincinnati.
Honorable Mention:
Oklahoma's Top Five Souvenirs
Route 66-themed souvenirs – Oklahoma Route 66 Museum (Clinton)
Cowboy boots – Langston's Western Wear (multiple locations)
Indian art and jewelry – Oklahoma City National Memorial & Museum (Oklahoma City)
Choc Beer – Choc Beer in Krebs.
Fried onion burger seasoning – El Reno Onion Burger in El Reno.
Honorable Mention:
Sweet and hot pepper jelly – The Spice and Tea Exchange in Oklahoma City.
Fried pecans – Oklahoma Pecan Company in Miami.
Oregon's Top Five Souvenirs
Oregon-made wine – Willamette Valley Vineyards (Salem)
Pendleton blankets and clothing – Pendleton Woolen Mills (Portland)
Tillamook cheese souvenirs – Tillamook Creamery (Tillamook)
Marionberry jam – Willamette Valley Fruit Company in Salem
Hazelnuts – Hazelnut Hill in Silverton.
Honorable Mention:
Crater Lake-themed items – Crater Lake Lodge Gift Shop (Crater Lake National Park)
Pennsylvania's Top Five Souvenirs
Hershey's chocolate – Hershey's Chocolate World (Hershey)
Amish quilts and crafts – Kitchen Kettle Village (Intercourse)
Philadelphia-themed items – Independence Visitor Center (Philadelphia)
Pennsylvania Martin Potato Chips
Shoo-fly pie mix – Dutch Haven in Ronks.
Rhode Island's Top Five Souvenirs
Del's lemonade mix – Del's Frozen Lemonade in Cranston.
Coffee milk syrup – Autocrat in Lincoln.
Stuffies (stuffed quahogs) – Aunt Carrie's in Narragansett.
Johnny cakes mix – Kenyon's Grist Mill in Usquepaugh.
Doughboys – Iggy's Doughboys and Chowder House in Warwick.
South Carolina's Top Five Souvenirs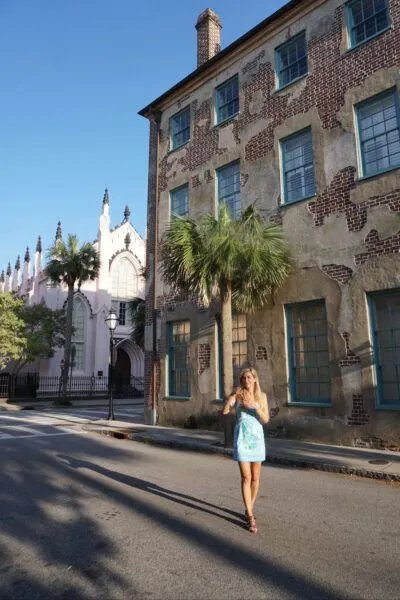 Honorable Mention:
South Dakota's Top Five Souvenirs
Mount Rushmore souvenirs – Mount Rushmore National Memorial Gift Shop (Keystone)
Badlands-themed items – Badlands National Park Visitor Center (Interior)
Buffalo-themed souvenirs – Prairie Edge Trading Co. & Galleries (Rapid City)
Chislic seasoning – Wild West Seasoning in Huron.
Fry bread mix – Prairie Edge Trading Company in Rapid City.
Honorable Mention:
Black Hills gold jewelry – Landstrom's Original Black Hills Gold Creations (Rapid City)
Kolaches – Kolache Kitchen in Sioux Falls.
Kuchen – Cakes N Crafts in Parker.
Wall Drug souvenirs – Wall Drug Store (Wall)
Tennessee's Top Five Souvenirs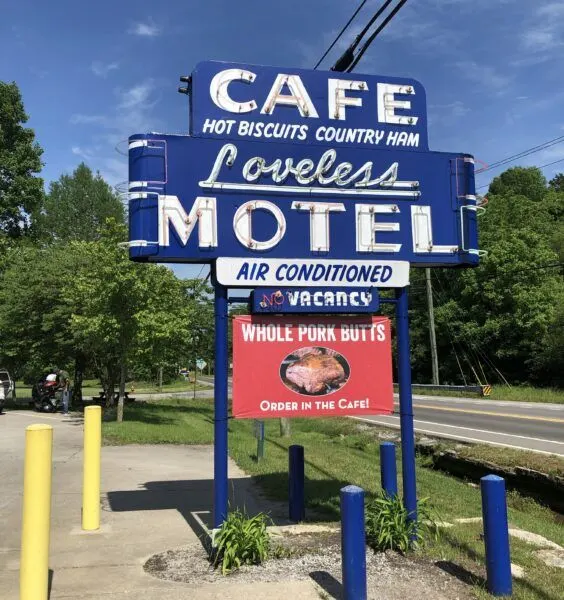 Moon pies – Chattanooga Bakery in Chattanooga.
Graceland souvenirs – Graceland (Memphis)
Tennessee whiskey – Jack Daniel's Distillery (Lynchburg)
Dollywood souvenirs – Dollywood Theme Park (Pigeon Forge)
Goo Goo Clusters – Goo Goo Cluster in Nashville (I wrote about goo goo clusters here)
Honorable Mention:
Texas' Top Five Souvenirs
Cowboy hats and boots – Cavender's Boot City (multiple locations)
Lonestar State souvenirs – The University Co-op (Austin)
Dr Pepper – Dr Pepper Museum in Waco.
Salsa – Texas Tamale Company in Houston.
Salt Lick BBBQ sauce – Salt Lick BBQ in Driftwood.
Utah's Top Five Souvenirs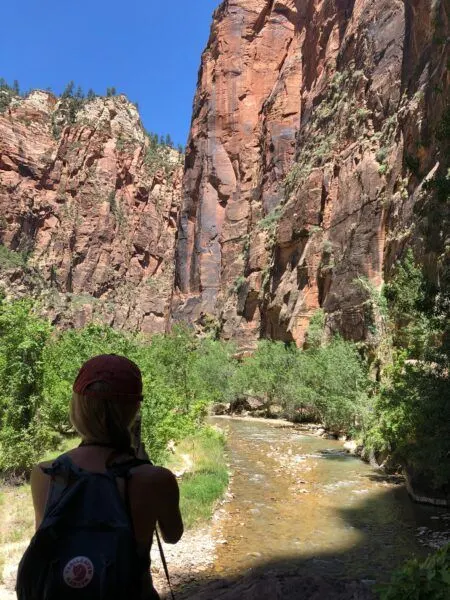 Fry sauce – Arctic Circle in Midvale.
Utah truffles– Amano Artisan Chocolate (Orem)
Arches National Park souvenirs – Arches National Park Visitor Center (Moab)
Salt Lake City-themed items – Temple Square Gift Shop (Salt Lake City)
Pioneer Crafts
Vermont's Top Five Souvenirs
Ben & Jerry's ice cream merchandise – Ben & Jerry's Factory (Waterbury)
Vermont-made maple syrup – Cold Hollow Cider Mill (Waterbury Center)
Cabot cheese souvenirs – Cabot Farmers' Store (Waterbury)
Vermont Teddy Bears – Vermont Teddy Bear Factory (Shelburne)
Lake Champlain chocolates – Lake Champlain Chocolates (Burlington)
Virginia's Top Five Souvenirs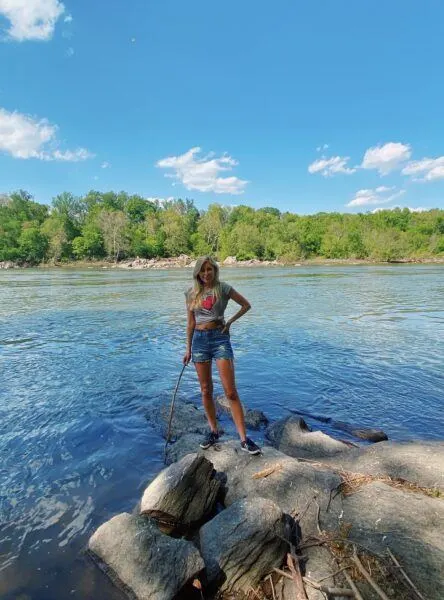 Williamsburg-themed items – The Colonial Williamsburg Visitor Center (Williamsburg)
Virginia peanuts – The Peanut Shop of Williamsburg (Williamsburg)
Virginia wine – Barboursville Vineyards (Barboursville)
Smithfield ham – Smithfield Foods in Smithfield.
Peanut butter pie – The Pie Chest in Charlottesville.
Washington's Top Five Souvenirs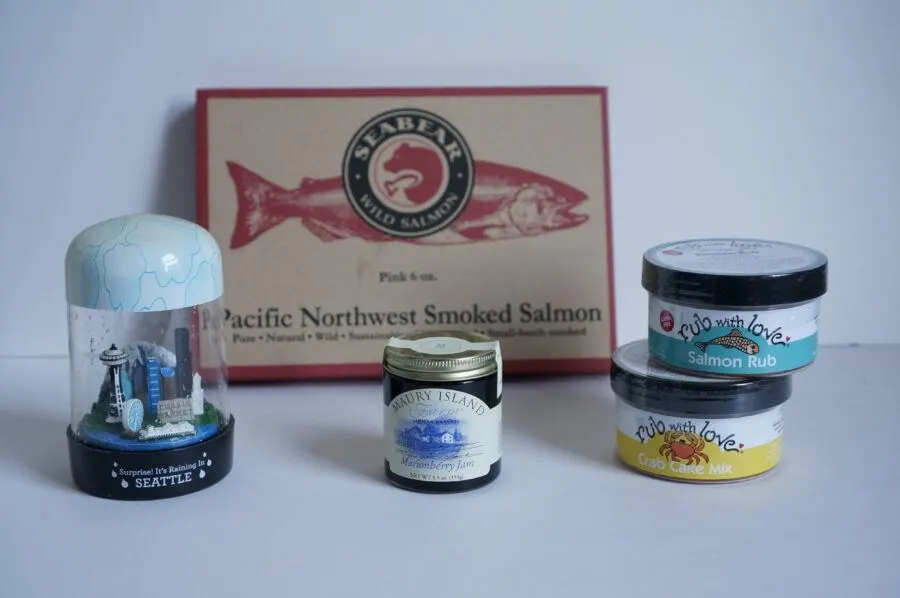 West Virginia's Top Five Souvenirs
Appalachian arts and crafts- Tamarak: The Best of West Virginia (Beckley)
Moonshine – Smooth Ambler Spirits in Maxwelton.
Ramp salt – J.Q. Dickinson Salt-Works in Malden.
Pawpaw fruit – Hampshire County Fruit and Berry Farm in Yellow Spring.
Blenko glass – Blenko Glass Company in Milton.
Wisconsin's Top Five Souvenirs
Wisconsin cheese souvenirs – Mars Cheese Castle (Kenosha)
Door County cherry products – Seaquist Orchards Farm Market (Sister Bay)
Cheese curds – Carr Valley Cheese in La Valle.
Kringle – O&H Danish Bakery in Racine.
Bratwurst – Usinger's Famous Sausage in Milwaukee.
Wyoming's Top Five Souvenirs
Yellowstone National Park souvenirs – Old Faithful Inn Gift Shop (Yellowstone National Park)
Wyoming-made cowboy hats – Wyoming Hatters (Laramie)
Cody-themed souvenirs – Buffalo Bill Center of the West Gift Shop (Cody)
Bison jerky – The Fort in Fort Laramie.
Cowboy beans – The Virginian Lodge in Jackson.
Think you can do better than ChatGPT and AI in finding your favorite states' best souvenirs? Tell us what you think of the picks here and what you would add in the comments below!
Souvenir Finder is a participant in the Amazon Services LLC Associates Program, an affiliate advertising program designed to provide a means for sites to earn advertising fees by advertising and linking to amazon.com. There is no extra cost to you for using these links, thank you for your support and allowing me to provide you with high quality content at no charge to you.
.