Yes I love the Musee D'Orsay, L'Orangerie and even the Louvre. But after several visits to Paris, I've covered all the must-see museums– each of which requires a hefty entrance fee and a substantial time commitment. Now on my return visits to Paris, I skip the big name museums and instead head for the Marais, to my favorite museum that hardly anyone seems to have heard of.
The musée Carnavalet is a small municipal museum tucked into a sweet Parisan neighborhood– it tells the story of Paris' past and present through historical objects, maps, art and decor. Although special exhibits are extra, the main museum and its spectacular gardens are absolutely free. So it's easy to visit for a brief stroll without feeling pressured to get your euro's worth.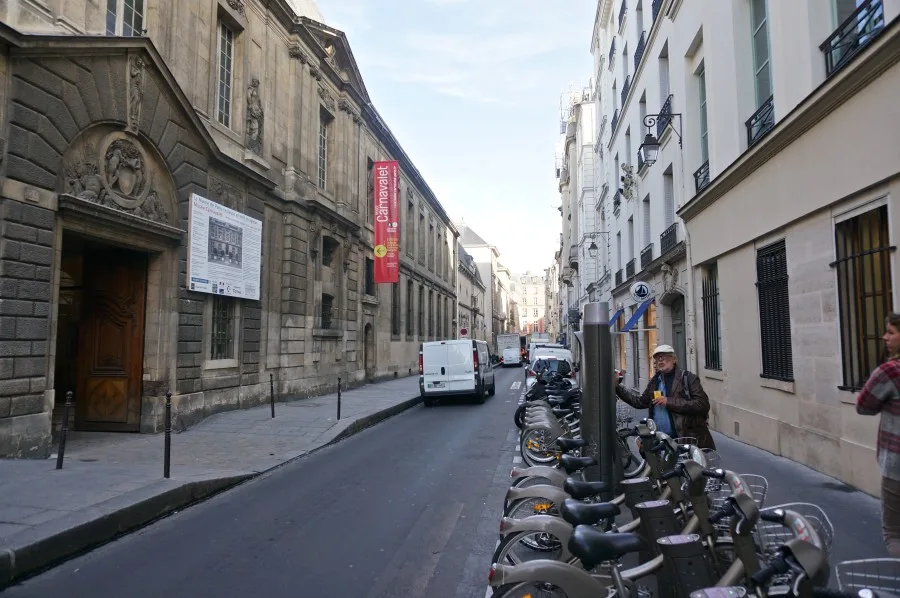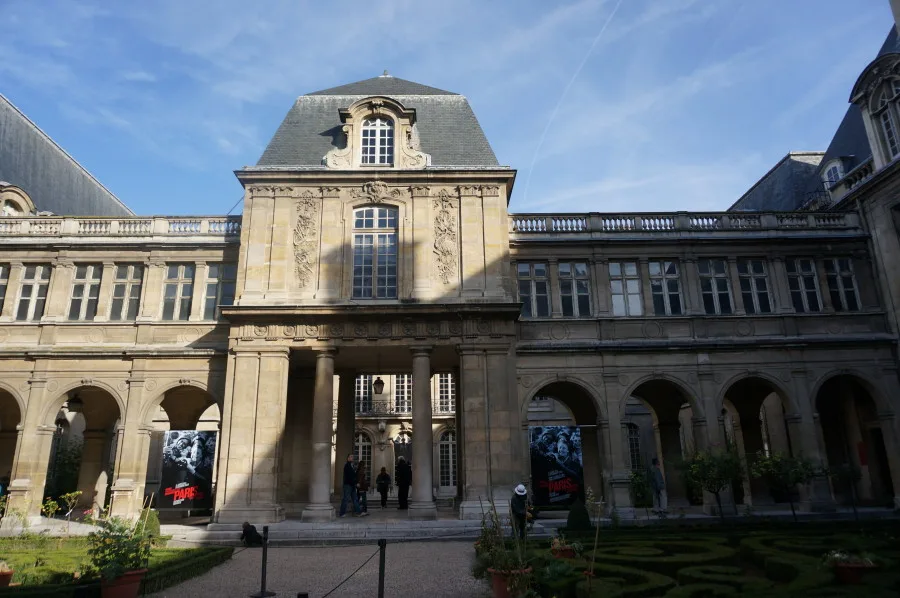 The musée Carnavalet is also my secret source for Parisian photo opps, minus the crowds. And after you're done touring the museum, the musée Carnavalet's gift shop is a fun browse for iconic but non-tacky Paris souvenirs.
1. Visit the Striking Gardens at
musée Carnavalet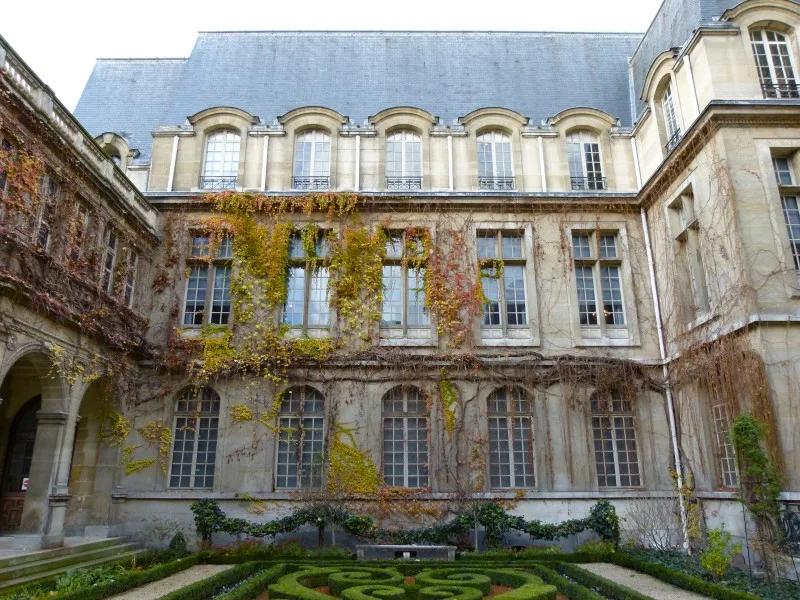 2. Step Inside to M
usée Carnavalet

's Permanent Collection

The musée Carnavalet is a perfect choice for those weary of traditional art museums– you can walk through and check out different historical artifacts or simply soak up the Parisian feel of the elegant rooms.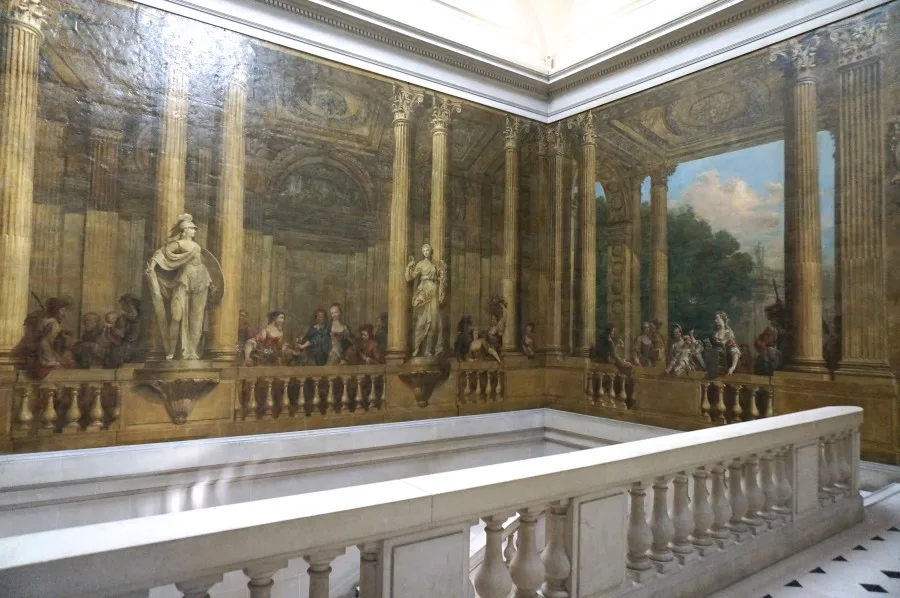 After strolling through the permanent collection, check and see what's currently on exhibit. I once saw an incredible exhibit here featuring some of the first Louis Vuitton steamer trunks.
3. Don't miss the M
usée Carnavalet's

Gift Shop for Classic Parisian Souvenirs

On the way out, spend the euros you would have put towards an admission fee elsewhere on a beautiful Parisian souvenir for yourself. You'll find plenty of tasteful designs featuring iconic Parisian attractions.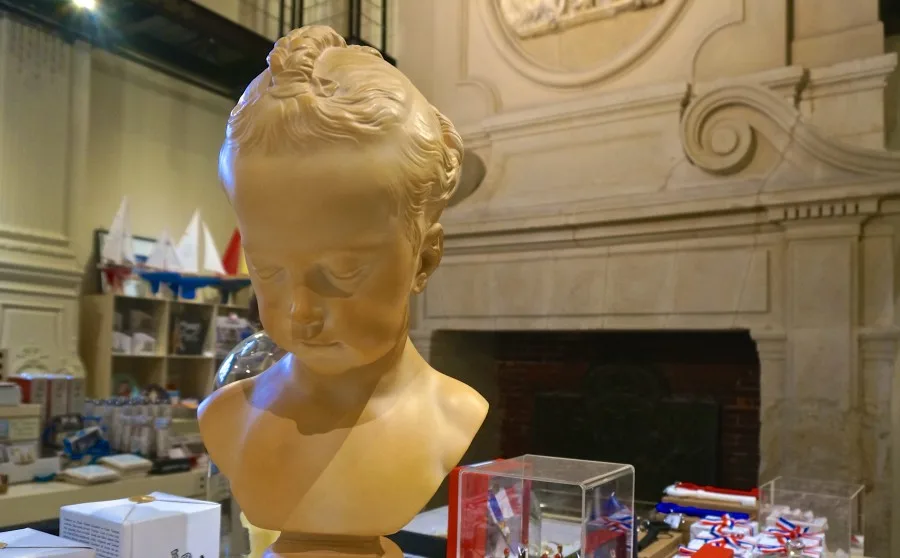 This cardboard Eiffel tower top is sold flat, making it easy to stash in your suitcase. Buy these children's plates offering etiquette lessons in French for your favorite unruly child.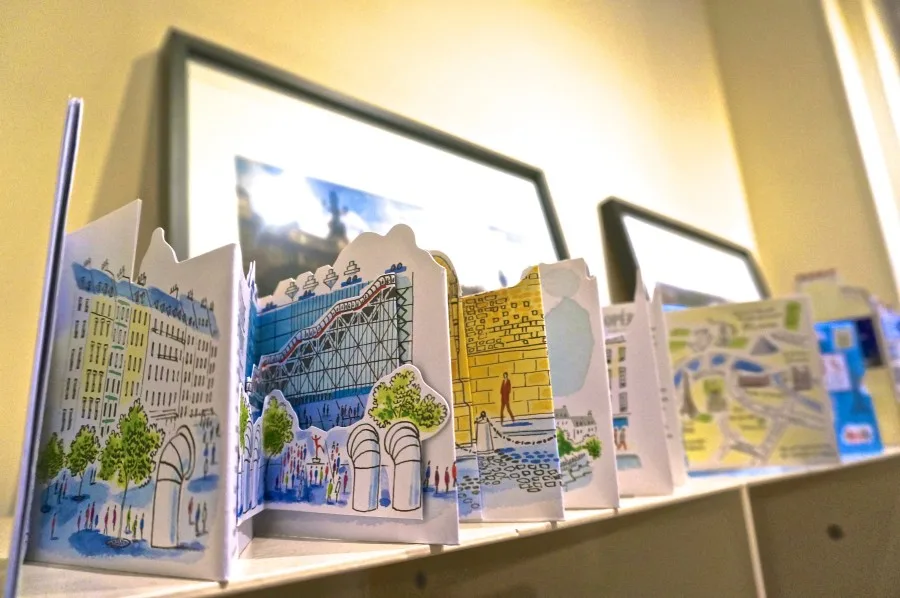 [typography font="Trocchi" size="24″ size_format="px"]Pinterest-Friendly Images[/typography] [pinit size="large"]
Have you been to musée Carnavalet or other hidden gem Parisian spots? Tell us about your favorites!
[box style="rounded" border="full"]Souvenir Finder Shopping Details
What to Buy: Elegant Parisian souvenirs featuring iconic French designs, vintage-look children's toys, books
Where to Get it: Musée Carnavalet, 16, rue des Francs-Bourgeois 75003 Paris.
Hours: Tuesday to Sunday 10am to 6pm
What to Know:Don't miss the Place des Vosges nearby. [/box]