I had this romanticized idea of the Italian Lake district for years– narrow stone lanes framed by blooming flowers, grand terraces along the water, and of course, the home of George Clooney. With expectations sky high, I wouldn't have been surprised if the reality was a let-down. But after an all-too-brief visit, I can happily confirm that Lake Como is all that. Even in the drizzly rain, I couldn't stop snapping photos. Every adorable bar beckoned me to stop for a glass of wine. The shops were mostly independently run, filled with cute things and fairly priced.
My Lake Como experience was limited– as I was day tripping from Milan, I only had time to see one village, and I couldn't help but choose storybook Bellagio.
Bellagio is small enough that you can easily wander all its lanes on a day trip, making plenty of stops for shopping, cocktails and gelato. Since my visit was so brief, and most of my time was spent meandering its streets, I can't write a comprehensive post on all the shops and souvenirs on offer– but I can offer you a glimpse of what's out there.
My Photo Tour: Shopping Bellagio on Lake Como
Arte e Moda
Arte e Moda's window display caught my eye– it was filled with unique, gorgeous designs imprinted on silk and leather items. I popped in and learned the shop is entirely the creation of master artisan Pierangelo Masciardi (he is often in the shop, I was able to meet him when I was there). While Masciardi is best known for his silk ties (worn by both celebrities and certain US presidents), he also creates plenty of female-friendly items like pouchettes, caftans and scarves. I spent a lot of time in this shop debating what to buy (so many options!) and ended up with the dragonfly bag below.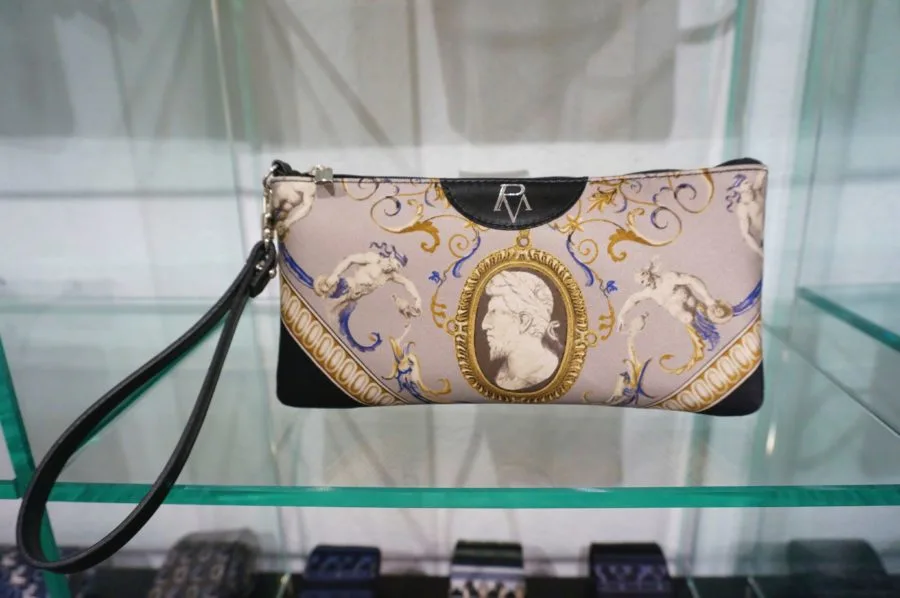 Local Bellagio Cheese
Like most regions of Italy, the Lake District has its own delicious local cheeses. I found a deli on the main road on the very top of the village that seemed to have a wide selection of regional cheeses.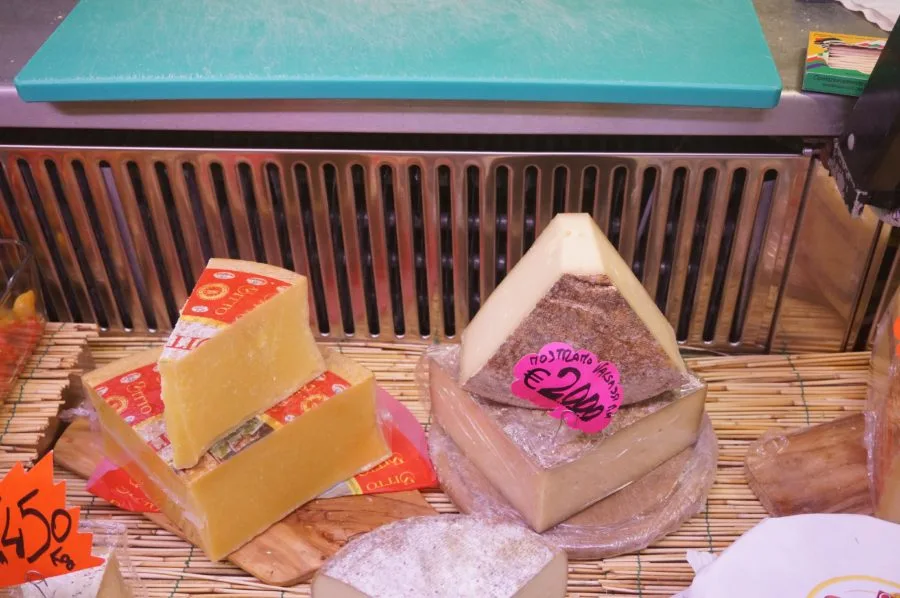 Local cheeses that aren't widely exported make great souvenirs.
Local Silk from the Italian Lake District
The Lake District (in particular Lake Como) is well-known for its silk production. A souvenir made from local silk (scarves, dresses, ties) is easy to find in the local Bellagio shops. Prices range from ridiculously affordable to stratospheric, depending on quality and design.
Pasticceria Bar Dal 1919
A pasticceria is an Italian pastry shop, serving pastries along with coffee and other beverages.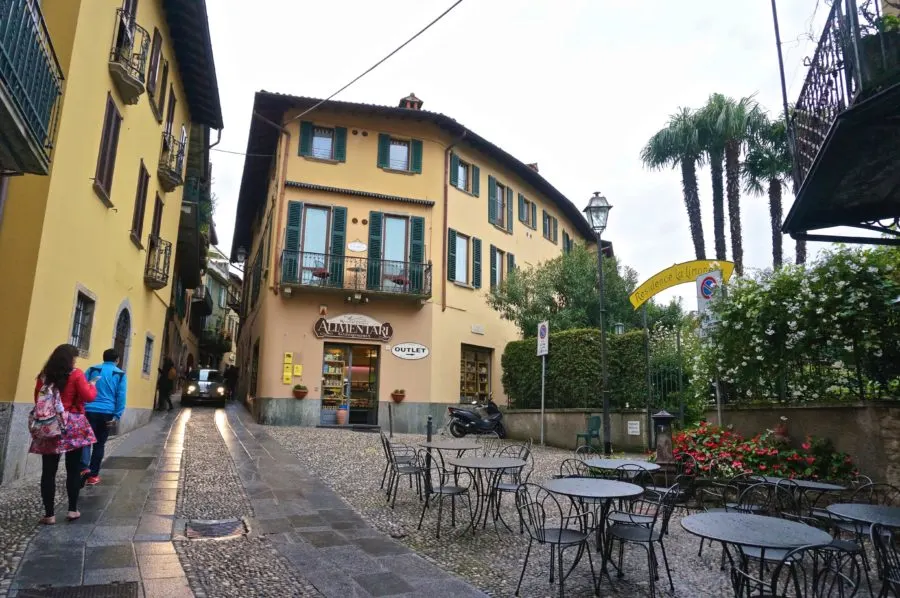 Leather
I'm not sure if all the leather I saw was locally made, but when I spot checked it seemed like most is from Italy, with a range of styles and prices.

Other Independent Shops in Bellagio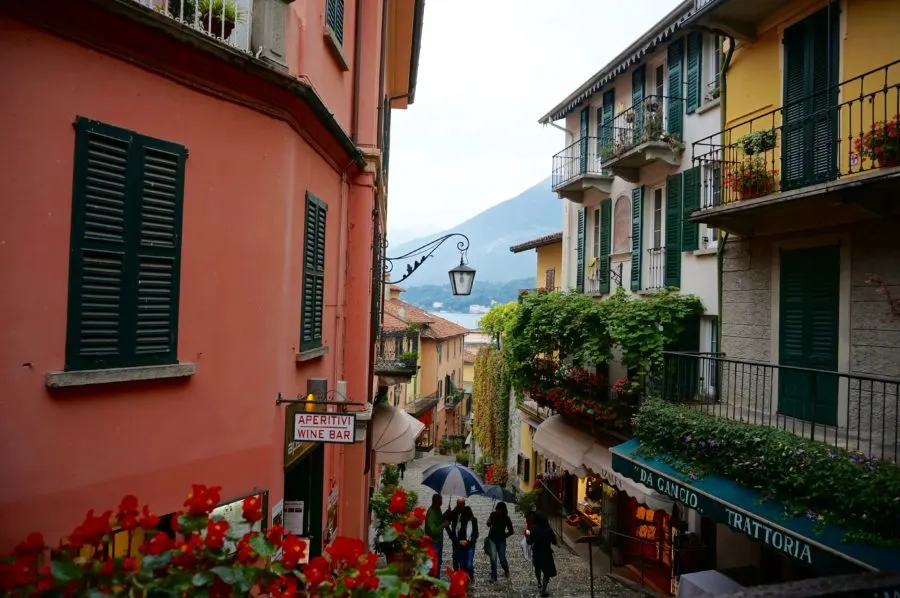 I'm a sucker for anything vintage or even vintage inspired– loved these t-shirts.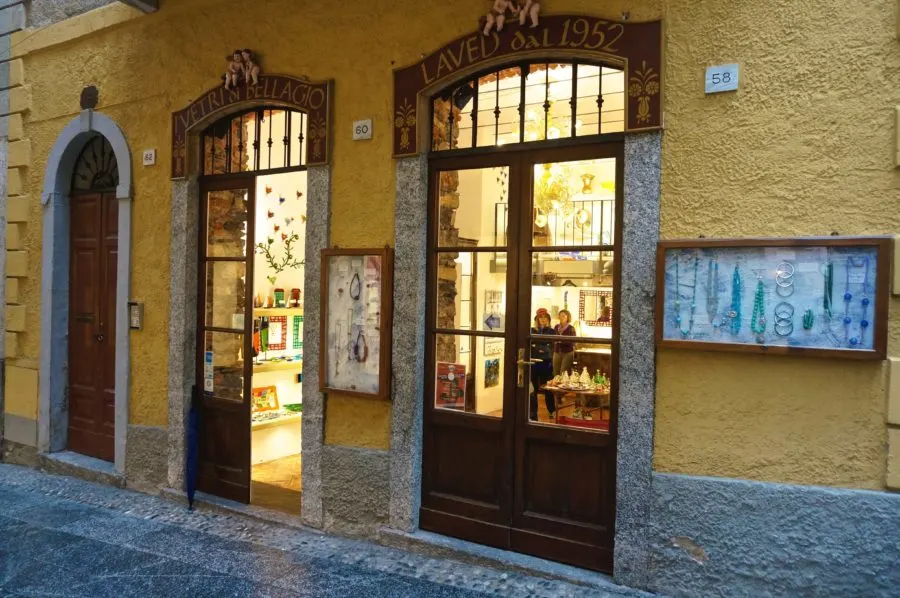 Have you been to the Italian Lake district? Share your favorite spots!
Disclosure: I visited Milan as part of the Blogville program sponsored by Lombardy tourism.