Traditional Korean Souvenirs from Insadong
Seoul is filled with shopping— it seems like there are high-end mega malls around every corner. Enormous wholesale markets like Dongdaemun and Namdaemun sell everything from designer fashion, to knock-off bags to live chickens. The city streets buzz with brightly-lit shops and sidewalk markets.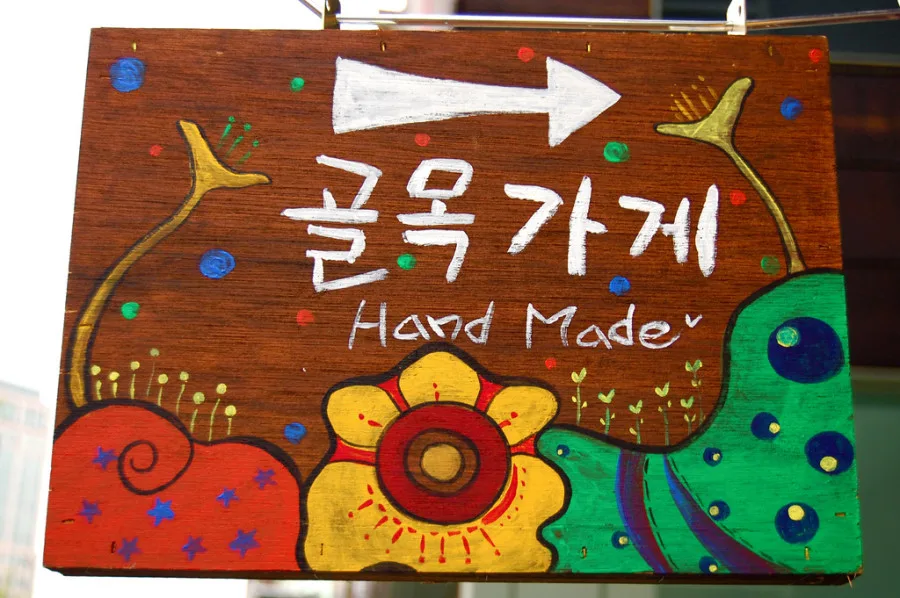 While any of these shopping areas in Seoul can be a great source of Korean souvenirs, the best place to find the widest selection of traditional Korean handmade crafts is Insadong. Insadong is a traditional neighborhood in central Seoul– wide pedestrian avenues are lined with small shops, tea houses and street vendors. Wander down the side alleys to discover hidden shops (and better prices).
Even if you're only window shopping, Insadong is fun way to spend an afternoon in busy Seoul. You'll find Korean souvenirs like traditional crafts, tea, pottery, calligraphy items and art supplies and antiques.

Want to get an idea of what Korean souvenir treasures wait for you in Insadong? We've curated a photo gallery of some of the best shopping in Insadong–
Have you shopped in Insadong before? Tell us about your favorite treasures in the comments below!