I'm not sure I've ever been more mortified than that time I was scolded by nun.
I didn't mean to enter the monastic enclosure (not that I even knew what it was). Although the signs weren't exactly well-marked, it was still my fault for not being more aware of my surroundings (the website clearly spells out the "off-limits" areas on the abbey grounds). Past the open gate I strode, snapping away at the lovely herb garden– until a Benedictine nun gently ushered me out. She led me to a bench and told me to "wait here."
As I sat on that bench nervously waiting, I couldn't shake that childhood feeling of being in trouble. Then I looked up and practically gasped as Mother Dolores Hart herself sat down next to me. I knew exactly who Mother Hart was– but I hadn't expected to catch a glimpse of her, much less experience a sit down. I had just watched the documentary "God is Bigger than Elvis," based on the life of Mother Hart, so I was feeling a mix of star struck and oh-what-have-I-gottten-myself-into.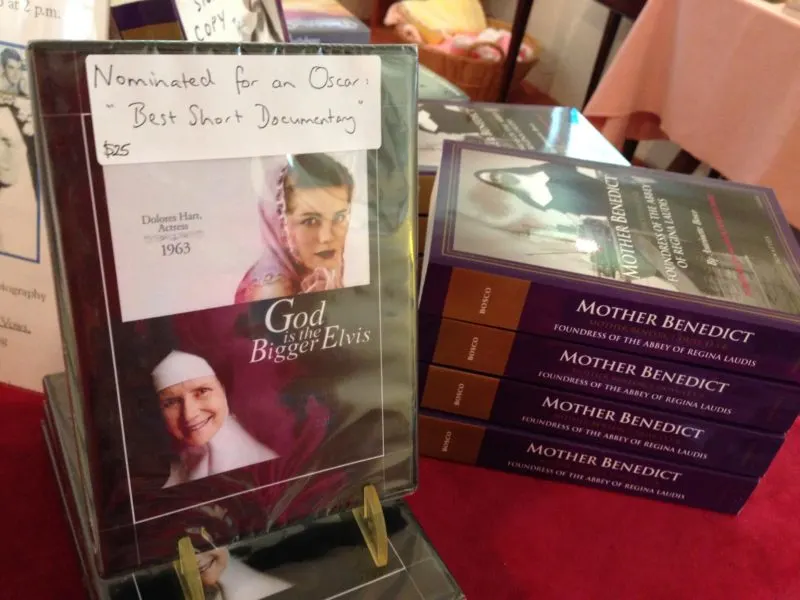 Mother Hart isn't your typical nun. Before checking into the Abbey of Regina Laudis, Dolores Hart was a full-blown celebrity, a Hollywood actress starring in films with the likes of Elvis Presley. She even had a handsome fiancée, who to this day remains utterly (and heartbreakingly) devoted. He visits Mother Hart at the Abbey twice annually ("I never got over her" he explains in the film). The documentary is definitely worth watching for an inside look at the complex lives of these women.
During my sit down, I shared a few awkward moments with Mother Hart where I explained that I was photographing the gardens for my website. But instead of an upbraiding, I received a welcoming invitation to return to the Abbey on a later date for a proper visit. In the meantime, I was welcome to visit the gift shop onsite.
The Abbey of Regina Laudis Gift Shop
The Abbey of Regina is located in Bethlehem, Connecticut, in the heart of the Litchfield Hills, an area popular with tourists and weekending New Yorkers. Despite this plum location, the Abbey is little known to outsiders.
I only learned about the Abbey's existence when visiting my mom, who lives in the area, for a weekend. I noted a homespun-looking bottle of tarragon vinegar in her kitchen and asked where she got it.
"Oh at the nunnery."
Wait what? I immediately took to Google and confirmed that a full-blown Abbey, complete with crèche and chanting nuns, was only a short drive away. My mom recommended the abbey's herbal vinegar and soft mascarpone-like cheese, but warned that I should call first as they often sell out. The abbey's gift shop also offers leather, candles, pottery and sculpture art products, all made onsite by the nuns.
Since my first "incident" at the nunnery, it's been smooth sailing ever since. Now when visiting my mom's home, I often stop by the abbey gift shop to restock. The abbey is also part of my "tour" I offer to guests who come home with me for the weekend (look for my full "what you'll be doing if you visit me in Litchfield" itinerary in an upcoming blog post).
While the abbey is open daily, it does close down for lunch, so check the hours before heading out.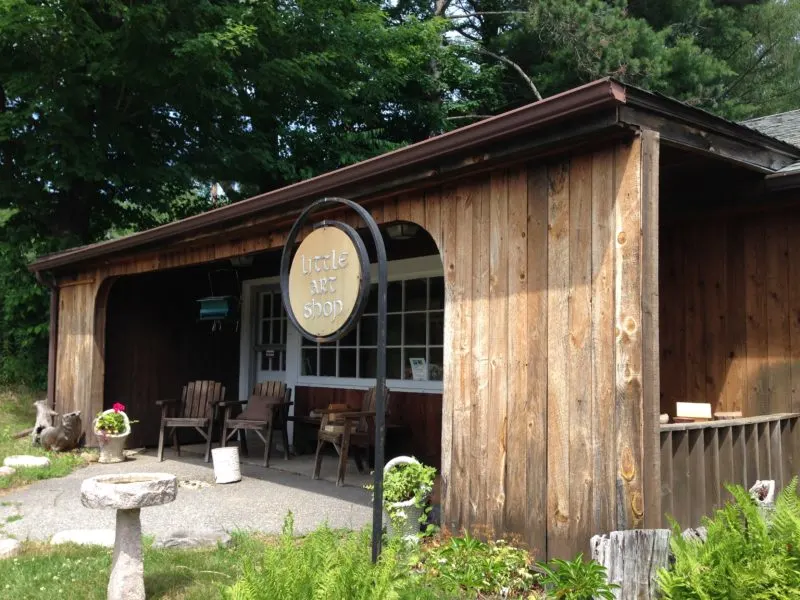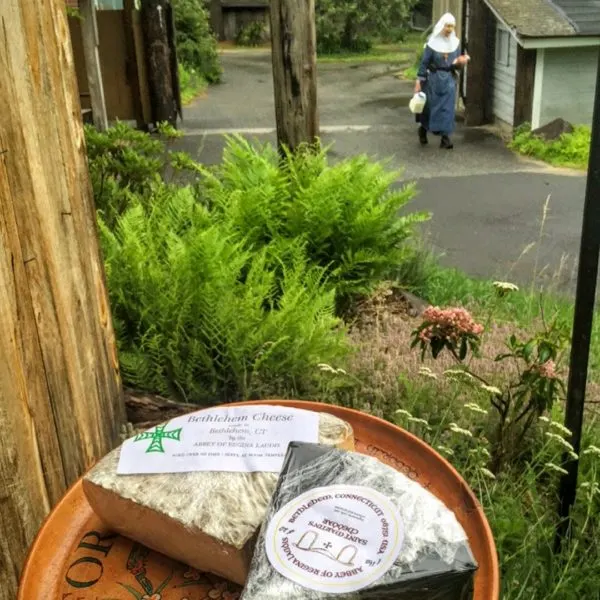 Abbey of Regina Laudis Monastic Art Shop
273 Flanders Road, Bethlehem, CT 06751
phone: 203.266.7637
Open Daily 10:00–12:00 noon, 1:30–4:00 pm
Closed Wednesdays. Best to call to ensure they are open as they sometimes hold special events.