When I'm planning a weekend getaway from New York City, I always seem to forget about Maryland's Chesapeake Bay area. I'm not exactly sure why– I think it's because the Chesapeake seems like it's so much farther from New York than it actually is. Maybe it's because as you enter the Chesapeake bay area, the stretches of empty road get longer and longer, as the Bay morphs into a series of peninsulas, inlets and islands. It all suddenly feels so remote, so far removed from buzz of Manhattan. But a quick check with Google maps confirms that Chesapeake Bay is in fact only a short three-hour drive away, making it an easy weekend trip.
Maryland's Chesapeake Bay is the very definition of a weekend getaway– you feel like you're practically off the grid in this estuary filled with historic war sites and salty fisherman. But while it feel like it's a million miles away there is still plenty to do here. You can spend the weekend exploring the Chesapeake Bay's quiet beaches and quaint villages, then cap it all off with a Maryland crab cake crawl through the region's crab shacks.
But to really appreciate the Chesapeake Bay you need to get out on the water. If you're lucky enough to have a sailboat (or to have friends with a sailboat) nothing beats a summer weekend of sailing the Chesapeake Bay.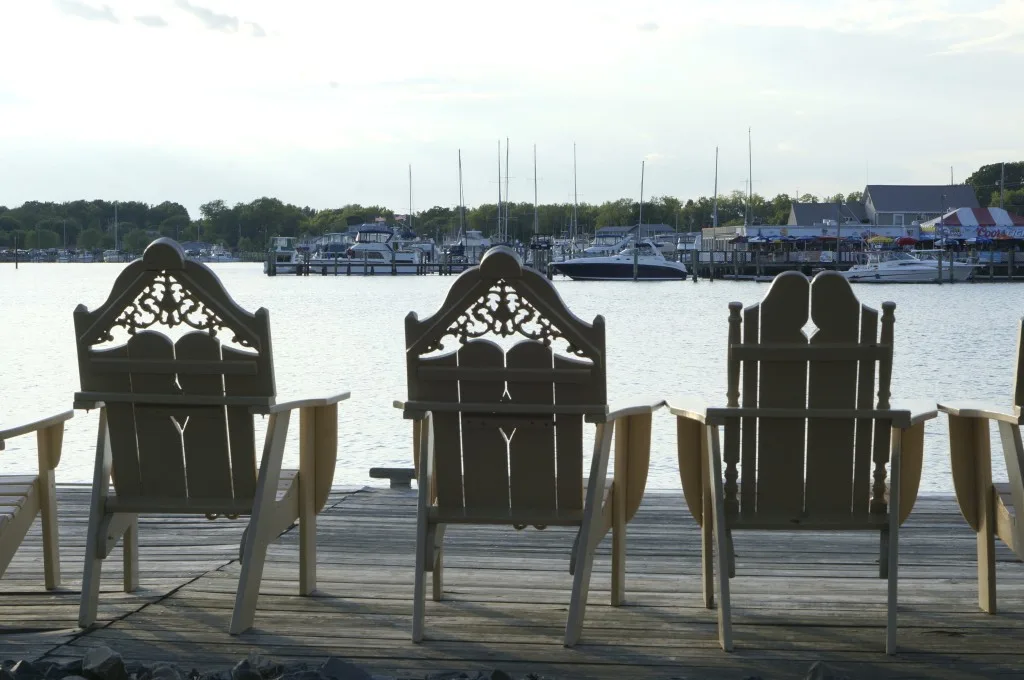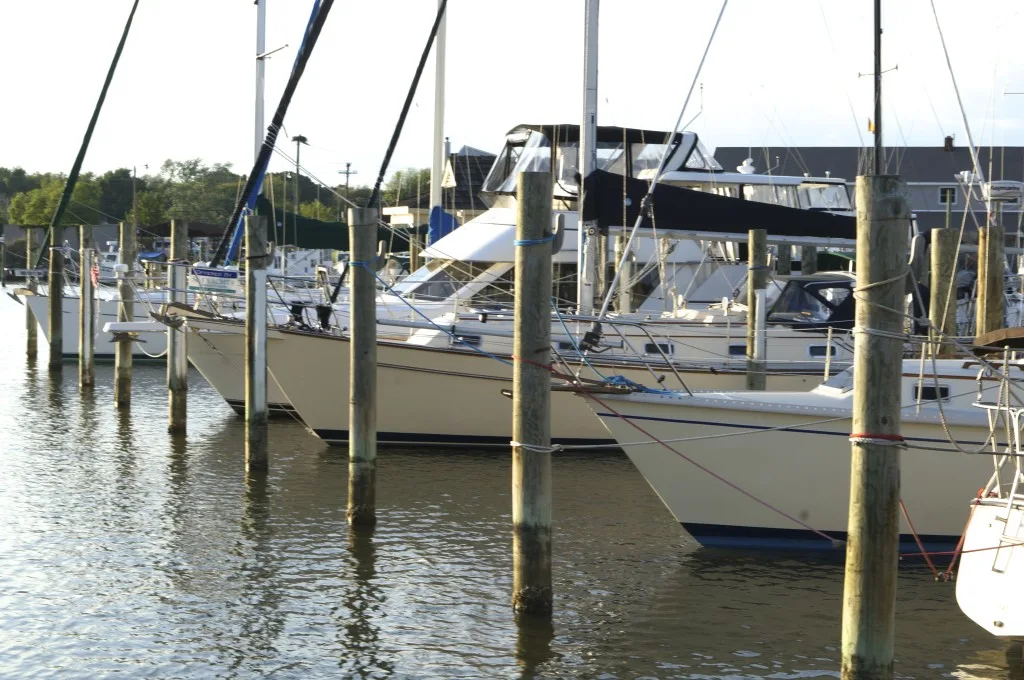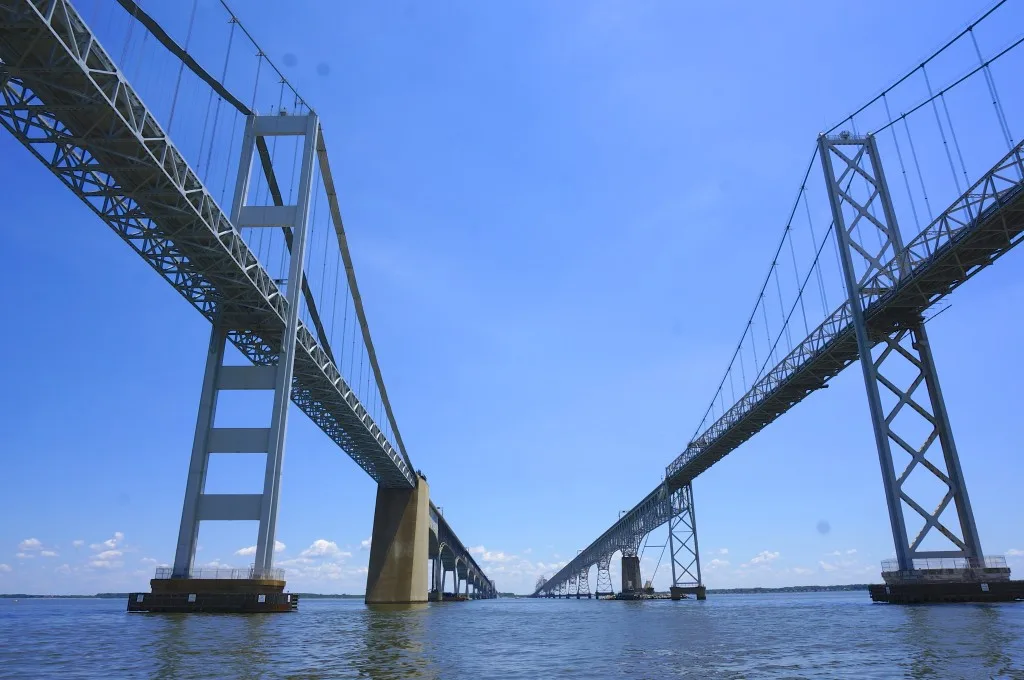 On an early summer weekend, we headed down to the fishing town of Rock Hall on the Chesapeake's Delmarva Peninsula to join friends on their sailboat. It was a classic weekend on the Chesapeake– we sailed under the Bay Bridge, feasted on crab cakes, and threw back local brews against a burnt-orange backdrop.
As the weekend wrapped up, I began my search for the best Chesapeake Bay souvenirs. I passed on the nautical-inspired souvenirs in the town's gift shops and went straight for the Chesapeake's famous edible offerings. My Chesapeake food souvenir picks require refrigeration so they'll work best if you're on a road trip and have room for a small cooler.
Food Souvenirs from the Chesapeake Bay– White Potato Pie and Maryland Crab Cakes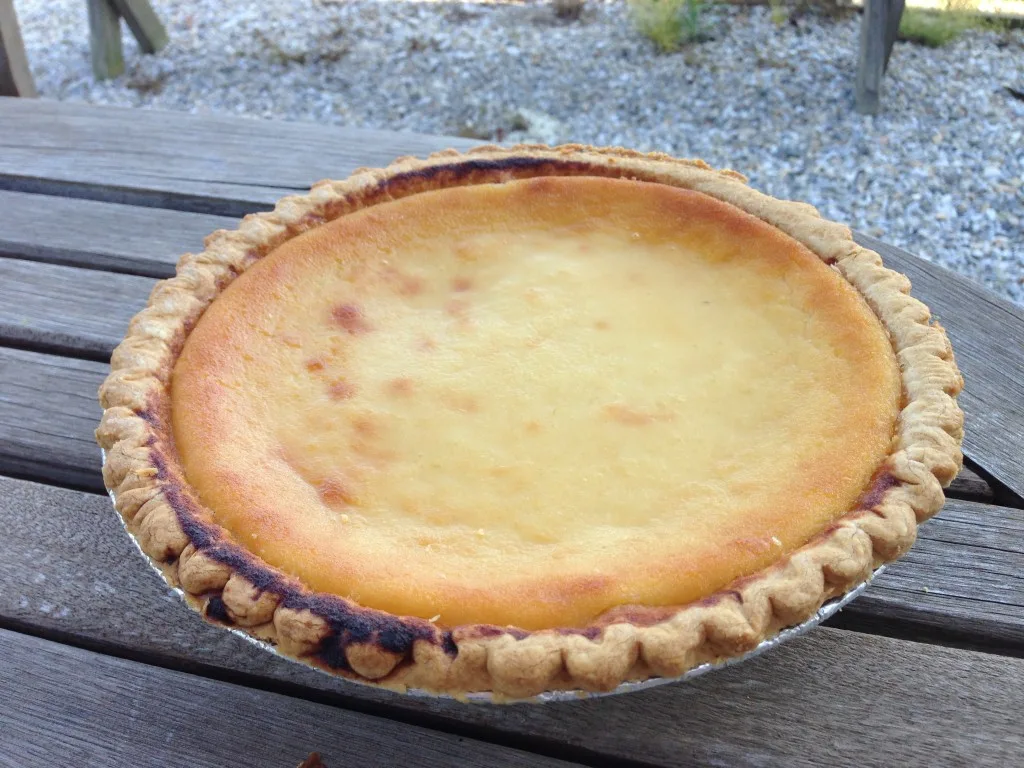 White Potato Pie
First up, a local dessert (specific to this part of the Chesapeake Bay) that I hadn't ever heard of before–White Potato Pie. While white potato pie sounds like something you would serve as a dinner side dish, it's actually a sweet pie. White potato pie is one of those "thrifty" inventions– made from leftover mashed white potatoes, then mixed with cream and seasonings. We picked ours up at the local grocery store in Rock Hall and brought it back to the sailboat for a taste test.
As the slices were distributed, the chihuahua remained hopeful that she would participate in the taste testing.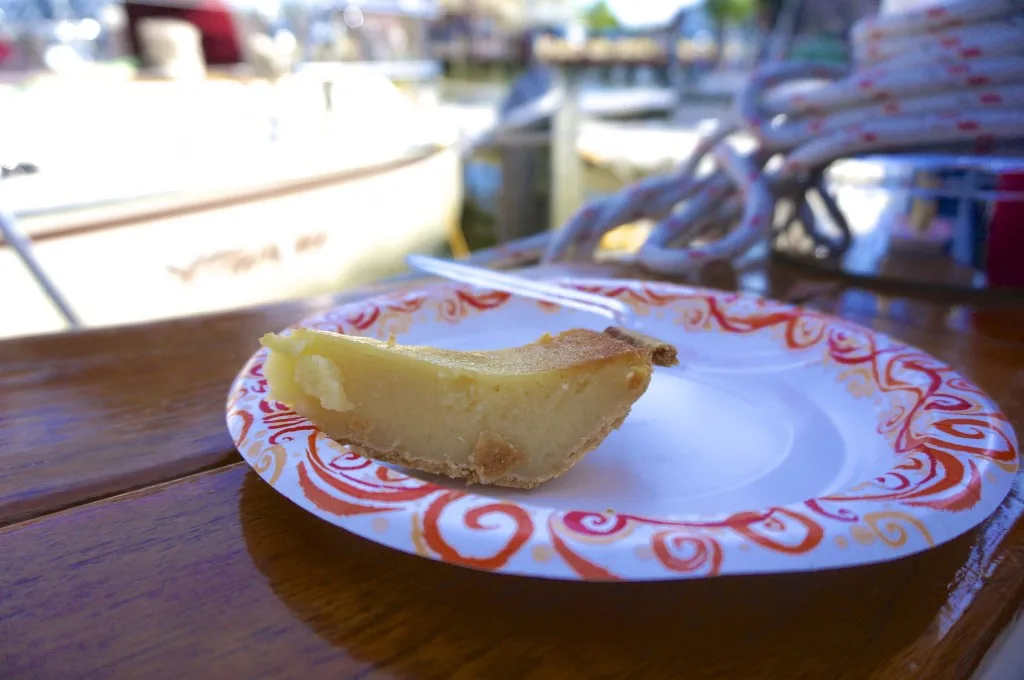 The verdict? Everyone enjoyed the custard-y pie. Some thought the flavors were a little too subtle, but everyone agreed it was all-around tasty. One tester commented that it tasted similar to a Chinese mooncake.
Next up: Fresh Maryland Chesapeake Crab and Homemade Old Bay Seasoning
Even though I stuffed myself with crab all weekend, I still hadn't enough of this local favorite. And while I enjoy eating Maryland crab cakes at restaurants, I find that nothing beats a homemade crab cake. We stopped by a local waterman's seafood shop in Rock Hall on the way out of town.
There were several different varieties of Maryland Chesapeake crab to choose from– we went for the top shelf option, local jumbo lump back fin crab meat. While pricier than just plain "jumbo lump" ($35 a pound compared to $25) it is totally worth the extra cost. They also sell premade Maryland crab cakes, but crab cakes are so easy to make that you're better off just putting them together yourself.
We also picked up homemade seasoning– similar to Old Bay, but so much fresher (just take a whiff and you can tell how much better the homemade version is). I actually forgot to pack a cooler, but fortunately they packed it all up for me in a small styrofoam cooler with ice (no extra charge).
Back home: An Easy Maryland Chesapeake Bay Crab Cake Recipe
[box style="rounded" border="full"]Maryland Crab Cakes
Serves 4
1/2 cup mayonnaise (I prefer Duke's)
1 large egg, beaten
1 tablespoon Dijon mustard
1-3 tb Old Bay, store-bought or homemade (I like a little more but be careful not to overdo it or they will be too salty).
1 tablespoon Worcestershire sauce
1/2 teaspoon hot sauce
1 pound jumbo lump crab meat, picked over
1/3-1/2 cup panko (I put in as little as possible to hold it together)
1/4 cup grape seed or canola oil for sauteing[/box]
Flip through the slide show for the recipe instructions on how to make easy Maryland Crab Cakes.
This slideshow requires JavaScript.
[box type="info" style="rounded" border="full"]Souvenir Finder Shopping Tip Sheet
What to buy: Fresh jumbo lump back fin crab meat, homemade old bay seasoning and white potato pie
Where to get it: Pick up the pie in a supermarket (we went to Bay's in Rock Hall). Get your fresh crab at any local waterman (we went to Ford's in Rock Hall).
What to know: These souvenirs require refrigeration, so buy on your way out of town and pick up a styrofoam cooler if you didn't bring your own.[/box]
Do you love the Chesapeake Bay area? Or are you a fan of Maryland Crab Cakes? Share in the comments below!