Visiting a great tiki bar is almost like taking a mini vacation to the South Pacific. I'll take a fruity drink and some over-the-top Polynesian decor over a slick martini lounge any day.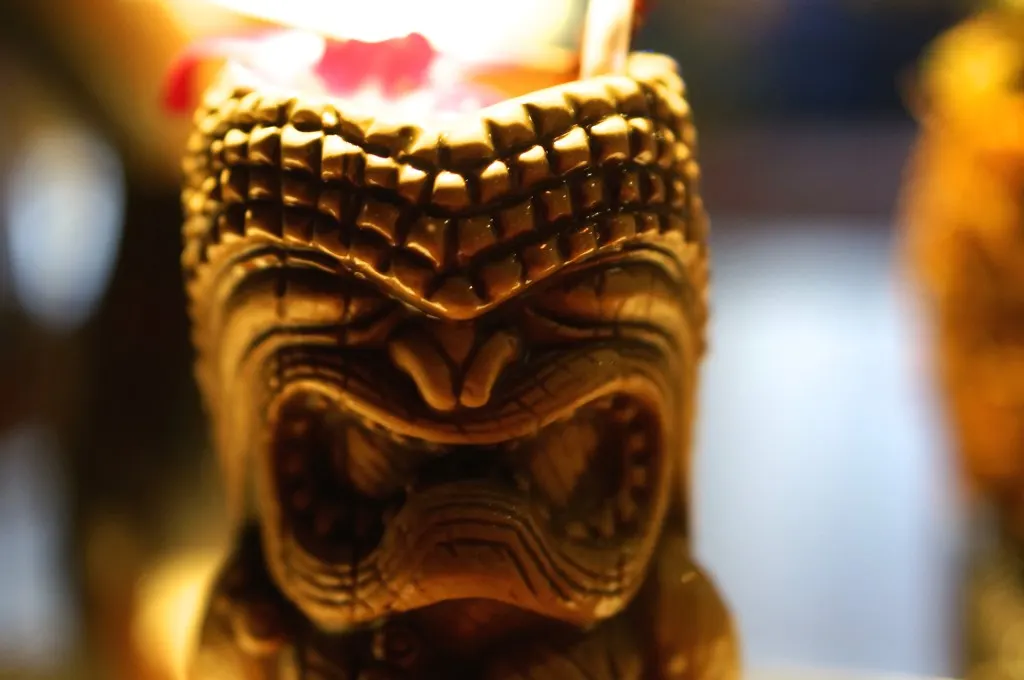 California has always been the epicenter for mainland tiki culture. The very first tiki bar opened in Los Angeles back in 1934, and was quickly followed by an explosion of tiki bars across the country.
But tiki culture didn't really reach its heyday until the 1950's, when nearly every American city had its own Polynesian-inspired spot, serving exotic treats like rumaki alongside classic drinks like mai tais and zombies. At many restaurants, you could even buy your cocktail in ceramic tiki mug and take the mug back home with you as a souvenir.
Sadly, the Polynesian craze eventually faded and most tiki bars shuttered their bamboo doors. Though rumors of a tiki revival surface from time to time, the latest hipster East Coast spots leave me cold. To experience real tiki culture, you need to head West.
On my recent trip to San Francisco, I found not one but several promising tiki bar options to choose from. I settled on a Smuggler's Cove, an award-winning bar known as much for its excellent cocktails as its tiki-inspired decor. I loved the coziness of Smuggler's Cove. Designed with a nautical theme in mind, the wooden-plank paneling made me feel like I was deep in the belly of a pirate's ship. Though more restrained than your typical tiki bar, Smuggler's Cove still has all the classic tiki elements– look out for the gurgling fountain beneath the stairs.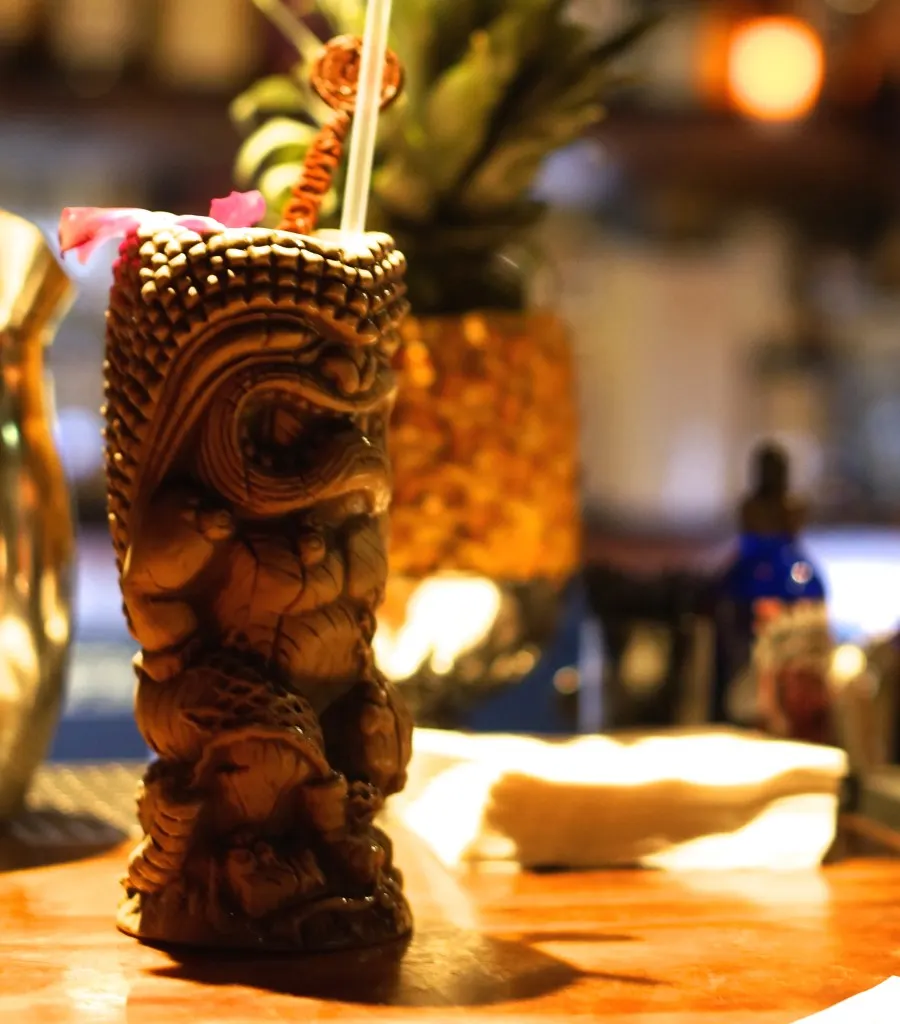 Best of all, Smuggler's Cove honors that 1950's tradition of bringing home a tiki souvenir. Pay a little extra here for the souvenir edition and enjoy your cocktail in this tall tiki mug, yours to keep.
[box type="info" style="rounded"]Souvenir Finder Shopping Tip Sheet

What to buy: Order a cocktail served in a signature tiki mug and take your mug home with you.
Where to get it: Smugglers Cove, 650 Gough Street, San Francisco, CA. Open every day, 5:00 pm-1:15 am.
What to know: We walked right in on a Tuesday night visit. But because Smuggler's Cove is small with a limited capacity, you might find have to wait to get in on busier nights.[/box]
Do you love tiki culture? Do you have your own collection of tiki mugs? Share in the comments!