As I've said many times here before, I can't resist any souvenir that brings good luck. I've collected many lucky souvenirs over my travels, but my favorite symbol of good luck is the Maneki-neko cat from Japan.
The maneki-neko ('beckoning cat') is a popular Japanese lucky charm, originating in the Edo period. The Maneki-neko cat features one or two raised paws, in a beckoning (welcoming) pose. Lucky cats come in all sorts of sizes and colors, and might have a movable paw that gently beckons.
The classic Maneki-neko cat is traditionally a calico Japanese Bobtail cat, made from ceramic. Traditional lucky cats will feature a collar, bell and decorative bib– the bell of course so you know when your lucky cat is creeping up on you.
Maneki-neko cats are the perfect souvenir to bring home– tiny enough to fit in any suitcase, inexpensive and unique. They also make the perfect gift for those back home (I have yet to find anyone who doesn't welcome a little more luck in their lives).
Buying Guide for Maneki-Neko Cats
Deciding on which lucky cat to bring home can be overwhelming. Here are some things to consider:
Make Sure Your Lucky Cat is Made in Japan
Most Quality Lucky Cats are made in Nagoya, Japan. Cheaper versions might be made in China (China also has their own version of a lucky cat).
Choose Your Maneki-neko Cat Based on Which Paw is Raised
The maneki-neko's left paw raised brings in customers
The maneki-neko's right paw raised brings good luck and wealth.
When both paws are raised I found different interpretations– some warn against both paws up as greedy, while others say it means the cat is protecting the home or business.
Choose the Best Color for Your Maneki-neko Cat
The classic lucky cat is white and symbolizes good luck.
A black maneki-neko cat means good health and is used to lure away evil spirits.
A pretty gold maneki-neko cat represents monetary good fortune.
Green and blue maneki-neko cats (I rarely saw these) bring academic success
Pink Maneki-neko cats bring love.
Where to Buy Your Maneki-neko Cat in the Tokyo Region
You'll find these little cats everywhere. But if you're picky about quality and want just the right cat, stick to Asakusa market in Tokyo– the selection there is bar none.
Runner up– the shops in Kawasaki are mercifully uncrowded so you can take your time browsing without getting jostled.
If you happen to find yourself in the spa town of Atami, the sweet shops lining the ancient streets offered many versions of lucky cats (along with other great souvenirs).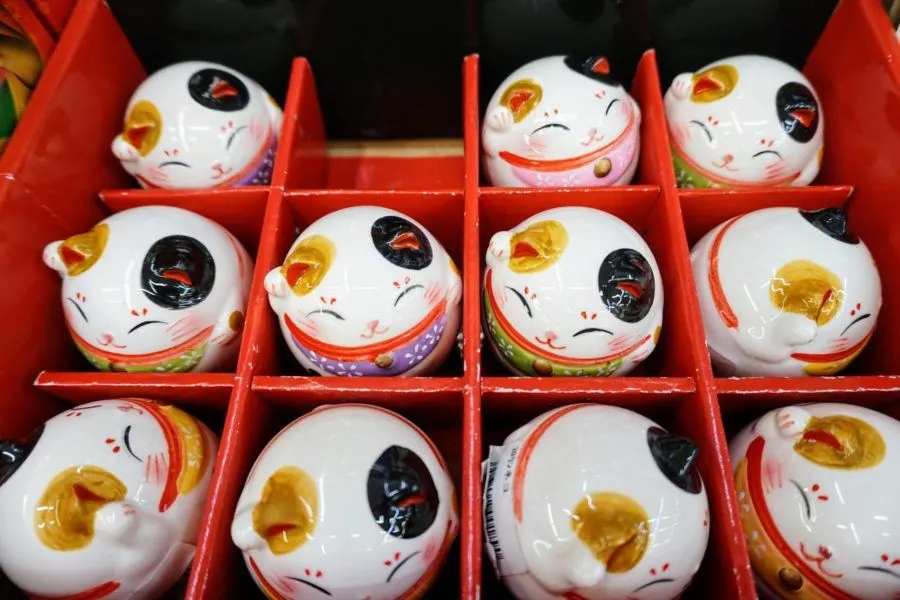 Lucky cats aren't just available in figurines– you'll find them represented on all sorts of souvenirs.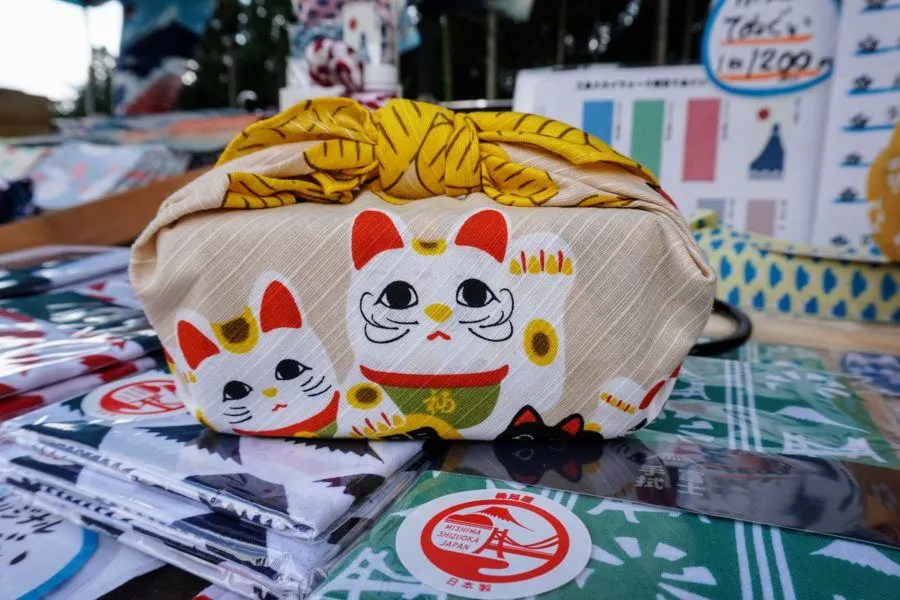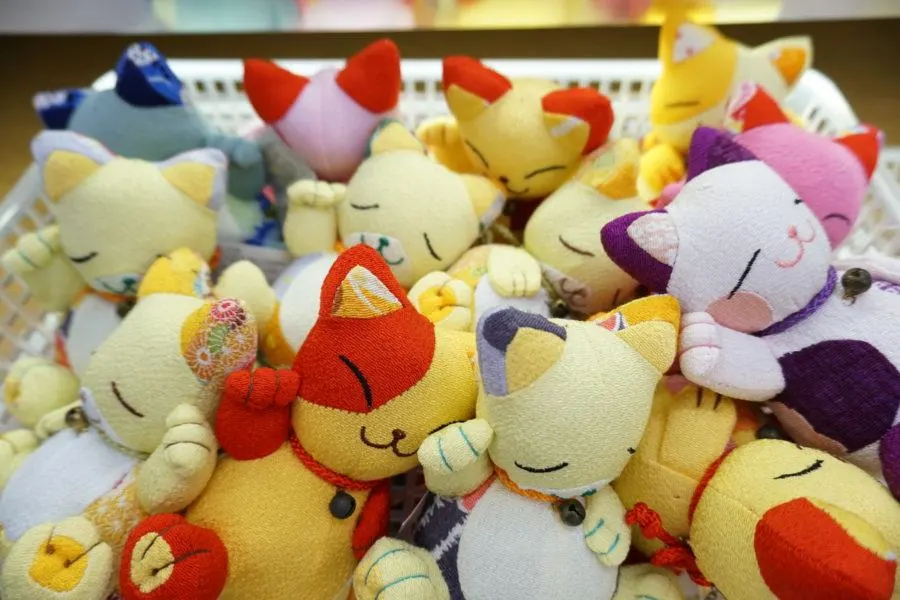 Have you brought home a lucky maneki-neko cat? Tell us about your cat in the comments!
Disclosure: my trip to the Kanto region of Japan was hosted by JTB, however, all lucky cat shopping was on my own.