Instead of more typical honeymoon destinations like Hawaii or the Caribbean, Diana and her new husband chose a destination that's a little more off the radar– Colombia. After touring the capital city of Bogota, the newlyweds took off for the remote Colombian countryside, where despite a lack of hot water, they enjoyed the best part of their trip. The newlyweds came back home with some lifelong memories and some tasty (and eco-friendly) souvenirs. I asked Diana to share her favorites here.
Souvenir Coffee from Colombia
Although you can buy coffee everywhere in Colombia, Diana recommends going directly to the source and visiting a small coffee plantation in the lush, green Colombian countryside. Diana headed out to the Minca region, an area along the Caribbean sea that's not part of the typical tourist track. While Minca may seem out in the middle of nowhere, it's actually just a short drive (about 40 minutes) from Santa Marta, a larger city with its own airport.
The newlyweds loved their visit to La Victoria Coffee farm. La Victoria may be a small farm, but they take their coffee seriously– all of their coffee is both shade-grown and organic. The farm dates back to 1892 and incredibly, still relies on its original machines for production. Even the factory is eco-friendly, running solely on hydroelectric power from the river.
Cacao and Chocolate Souvenirs in Colombia
While in the Minca region, Diana and her new husband also visited a small family farm, Finca la Semilla. The farm features many local crops, but the big draw here is the cacao grown on site.One route to Finca la Semilla is via footpath– it took the couple over 2 hours to walk the dirt path. Fortunately, the lush greenery and occasional stream (and chicken) running by made the walk a little more bearable.
And the best part of their hike was the reward at the end– Finca la Semilla is not only a family farm, but also a guest house and restaurant. For about $5, the couple ordered the meal of the day (vegan friendly rice, beans, salad and lemonade) and whiled away the afternoon at the guest house. They relaxed in the property's hammocks, drinking cacao made on the premises while playing with the adorable house pets– tiny kittens and some playful dogs.
Diana stocked up on fresh, raw lumps of cacao to bring home as gifts. Raw cacao is not only delicious, but is also incredibly healthy. Your gift recipients may not be aware of what to do with this odd-looking lump, so you may want to add instructions like Diana did– one lump can be used to make up to 6 cups of hot cocoa– just melt it in a little bit of water, then add milk, sweetener, and cinnamon or cardamom.
Colombian Sweet Souvenirs from the Market
[box]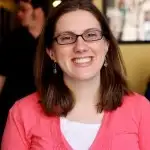 [typography font="open sans" size="20″ size_format="px"]About storyteller and photographer Diana.[/typography]
[typography font="arial" size="14″ size_format="px"]Diana is just your typical Chicago girl-next-door who blogs about cooking up quick meals after work and seeking out low-key restaurants to meet-up with friends on the weekend at The Veggie Next Door. You'll love her travel stories (including more on Colombia!) and her delicious (mostly) vegan recipes that even a carnivore will love! Check out Diana's blog for my easy, cheater's guide to lentil tacos.[/typography] [/box]
Pin it!