Japan is one of my favorite countries– for both otherworldly experiences and for the fantastic souvenirs to bring home. Read more about what makes Japan such a unique destination to experience, along with my first twelve favorite Japanese souvenirs, in part one of this post, Best 25 Japanese Experiences and Souvenirs around Tokyo (Kanto) Part I.
Because I couldn't fit all of what I love about Japan's Tokyo (Kanto) region in one post, I am continuing the remainder of it here.
13. What to do in Japan: Live out Your Geisha Dreams
Whenever I see Japanese women decked out in beautiful kimonos, I have a little outfit envy. I love the sense of tradition– the kimono has remained the same for centuries. Also, they just look so darn glamorous and elegant. I've always wanted to try on a kimono but knew better than to make it a diy experience. Afterall, formal kimonos come in many pieces and require knowledge of wrapping/tying, and it's pretty much impossible to put one on without assistance.
But when visiting Tokyo you don't need an insider connection to play dress up for an afternoon. You can simply sign up for the kimono omotenashi experience, conveniently located in one of Japan's excellent department stores. After picking out your kimono and obi sash, an expert dresser will wrap you to perfection. We made the most of the experience and headed out to the streets of Tokyo for an impromptu photo shoot.
Japanese souvenir to bring home: Geta Sandals
Those funky wooden-soled Japanese sandals aren't tourist gimmicks– they're actually worn by locals. While there are many types of Japanese sandals, Japanese geta sandals are the ones traditionally worn with a kimono– you'll take them for a trial run when you have the kimono experience. While bringing home a full formal kimono is slightly impractical, the geta sandals are a reasonable compromise, and could easily work with a sundress back home.

14. What to do in Japan: Toss Some Change into a Japanese Vending Machine
In Japan, vending machines are everywhere. Just passed one on a city block? No worries there are three more on the next corner. In a tiny village with no shops in site? You're never far from a fully stocked vending machine.
Japanese vending machines are also notable for their sheer variety of offerings. While most of the Japanese vending machines offer beverages, it's not like in the US where it seems like every single vending machine is run by a couple of distributors. In Japan, you'll come across niche brands all the time. The other things I found interesting was that some machines vend both hot and cold drinks.
But Japan is most well-known for their outrageous vending machines that go well beyond refreshing beverages. Among the items you can buy from Japanese vending machines– rice (unpolished, have it polished in a separate machine), umbrellas, beer, fortunes, batteries, ramen soup, eggs and bananas.
Japanese Souvenir to Bring Home: Corn Chowder

Want to share with your friends back home the wonderfully weird offerings of Japanese vending machines? Why not bring home a few cans of something completely unexpected, yet readily available– like corn chowder.
15. What to do in Japan: Dine on Genuine Kobe Beef, Teppanyaki Style

If you've been to the American chain restaurant Benihana, then you've already experienced a watered down version of Japanese teppanyaki. Teppanyaki is a style of Japanese cuisine that uses an iron griddle to cook food. Because the food is cooked right in front of you, with the chefs injecting a little drama into the cooking process, you get a delicious dinner and entertaining show all in one.
At our Teppanyaki dining experience in Tokyo's Ginza district at Misono, we dined on real Kobe beef (designated by a special brand mark) along with lobster and exceptional sake. As we ate, we all put our cameras down and instead of our usual chatter, there was complete silence. I think our always-vocal friend Robert summed it up best– "for once on this trip, I have nothing to say."
Japanese Souvenir to Bring Home: Handmade Chopsticks
Once you eat steak with chopsticks, I promise you a fork will seem so pedestrian. Why not bring the tradition home with you and expand your use of chopsticks beyond sushi? You'll find entire shops and market stalls dedicated to the sale of Japanese chopsticks. Chopsticks come in all shapes and sizes and can be works of art. Pick up a set for an at-home teppanyaki experience.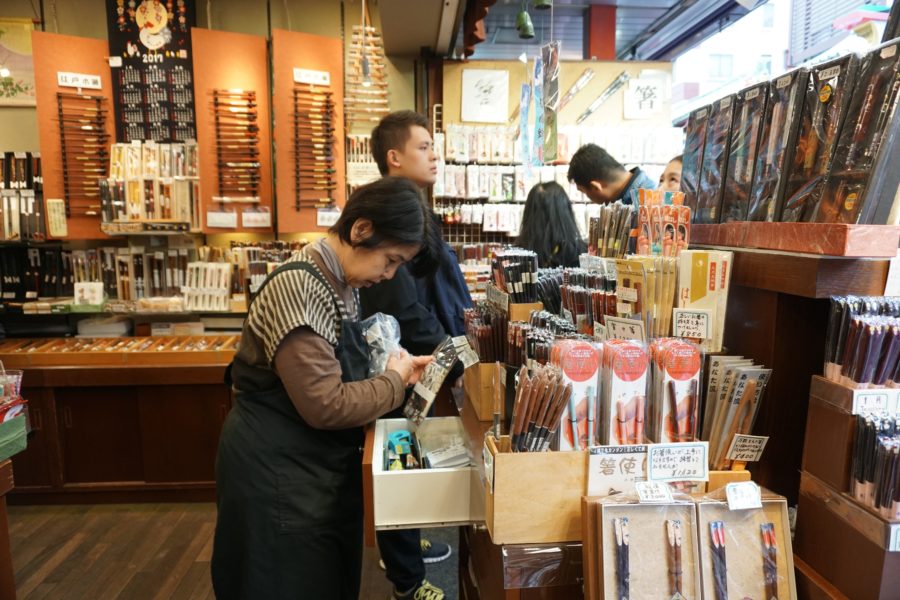 16. What to do in Japan: a Sushi Breakfast at Tokyo's Tsukiji Fish Market
If you've seen the Anthony Bourdain No Reservations episode where he visits the Tsukiji fish market auction, you've probably put it in your bucket list, like I did. Unfortunately, despite careful planning and a valiant effort to make the early morning fish auction, I still managed to miss it. Consolation prize? Sushi for breakfast at one of the bustling restaurants at the market. Yes I know– when I first heard sushi for breakfast I was unsure if I could handle it. But somehow, when you are smack in the middle of the buzzing fish market, with fresh tuna belly straight off boat set down in front of you, you will swear it's the best thing you've ever tasted in your life. In fact, I'm craving it right now.
Japanese Souvenir to Bring Home: Dried Nori Seaweed for DIY Sushi Rolls

If after tasting the incredible sushi at the Tsujiki fish market inspires you to master the art of making a sushi roll back home, why not stock up on dried nori seaweed right at the source.

17. What to do in Japan: Feel Swiss in the Wine Region of Koshu
When I saw our itinerary for the Koshu region, I admit I was shocked not to see a sake factory but instead a vineyard and winery. Japanese wine? I had never heard of such a thing. But as we drove up past waterfalls and through the mountains, it all made sense. Close your eyes and you might think you're in Switzerland, with mountains surrounding you and the air crisp and clean.
Forget what you might have heard about Japanese wine in days long ago– that sweet, cloying wine is a thing of the past. Winemakers have stepped up their game. We met Shigekazu Misawa, the owner of Grace Wine in the Koshu region. Mr. Misawa explained their dedication to creating the finest Japanese wine to compete with any of the world's leading vineyards. The wines at Grace vineyard are dry with a low alcohol content– a perfect accompaniment to light Japanese food. Grace vineyard's wines have received accolades from renowned critics worldwide.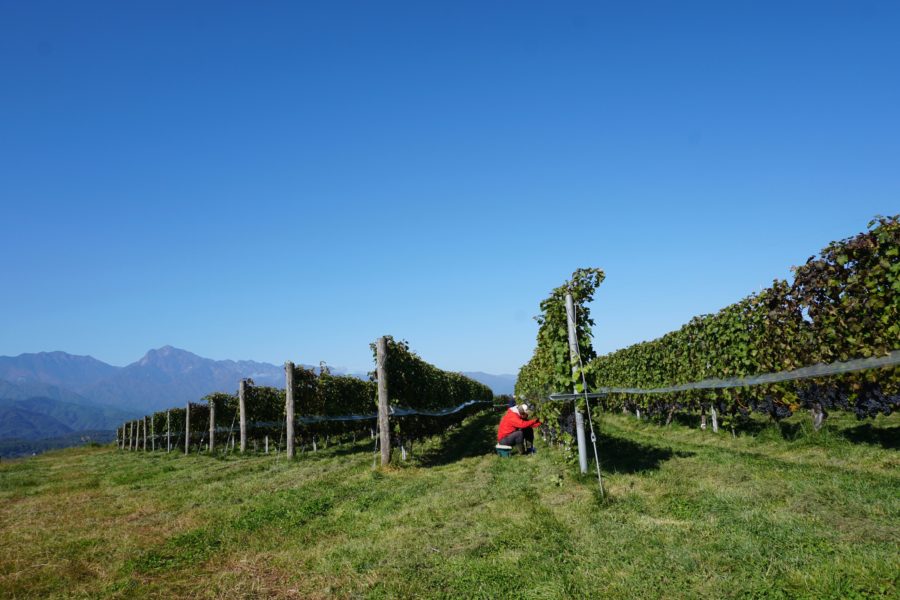 Japanese Souvenir to Bring Home: Japanese Wine
We all loved the Japanese wines we sampled at Grace vineyard. Because these wines are still so niche and limited in distribution, a bottle of Grace wine would be an excellent souvenir to bring back for that wine snob friend– or to serve at your next dinner party.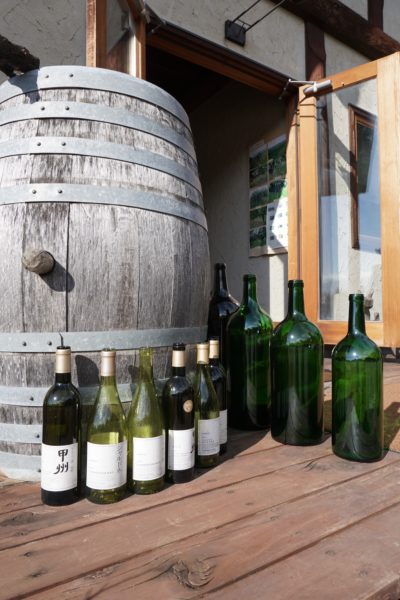 18. What to Do in Japan: Get Some Zen at a Buddhist Temple
I visited Japan during a tumultuous time in my everyday life. But when we stopped into any one of the Buddhist temples on our tour, I could practically feel the anxiety melting, especially as we walked through the incredible gardens, designed specifically for reflection and meditation.
Japanese Souvenir to Bring Home: Omamori
I find Buddhist temples inspirational and a good way to quiet my overactive mind and get a little zen in. To remind myself of hopeful things ahead, I like to pick up some Japanese amulets, called omamori, to bring home. Omamori are little symbols of luck, for all sorts of things like health, love, and good fortune. I wrote all about omamori in a prior post, read about it here.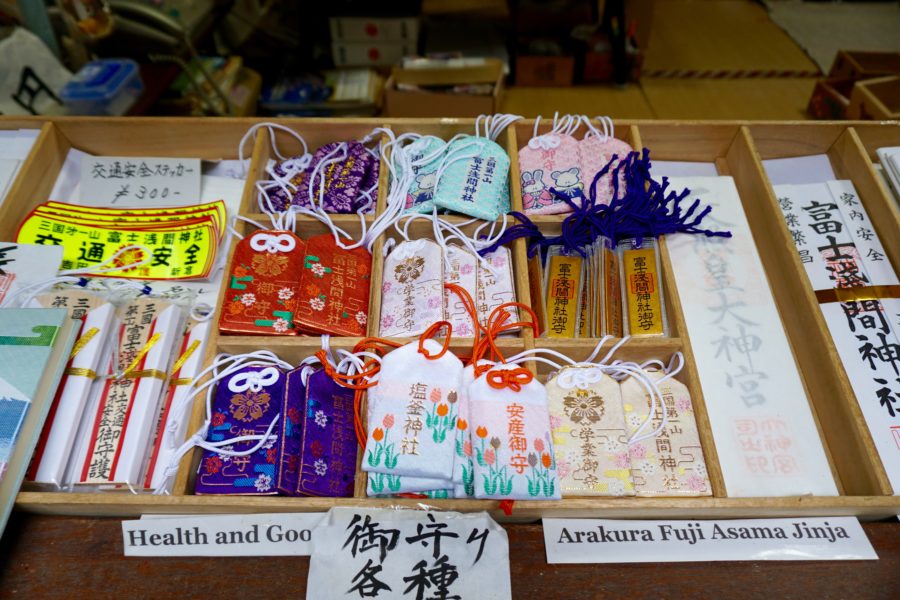 19. What to do in Japan: Have Some Fun in Yokohama
Our tight travel schedule meant we barely spent any time in one of Japan's largest cities, Yokohama. But it was just enough to give me a glimpse of how this city stood out from the others I'd visited– to me everything about Yokohama said fun. From the giant ferris wheel to the crazy museums (Cup o'Noodles, Ramen and Tin Toys, for example) to the bright lights of Chinatown, everything about Yokohama seemed just a little more colorful and effervescent than other parts of Japan.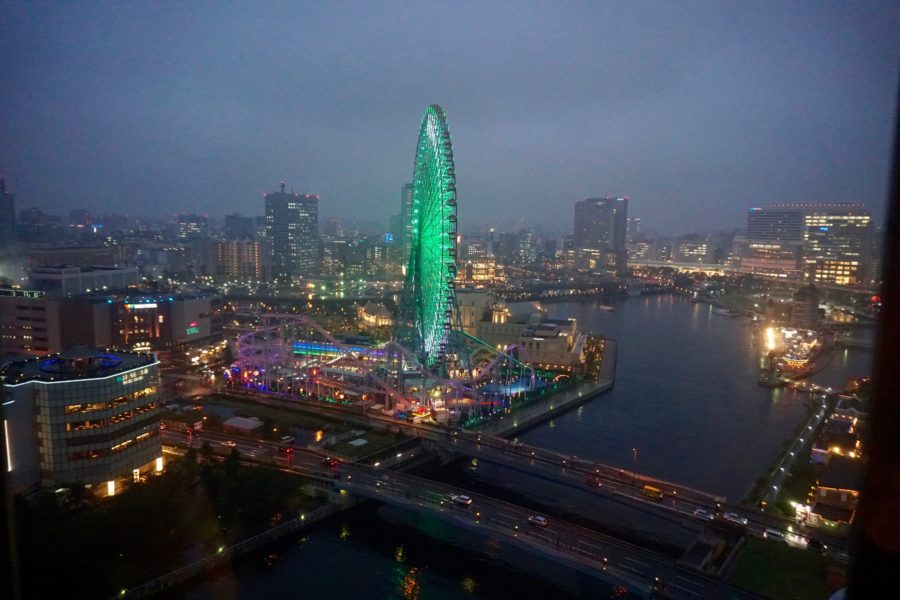 Japanese Souvenir to Bring Home: a Unique Cup O'Noodles
If I'd had more time, the Cup o'Noodles is the one museum I would have visited– for the sole purpose of making my own custom cup o' noodles. Back in my university days, I enjoyed many a cup o noodles for a quick and cheap meal. Making my own version would bring back a little nostalgia and would also be a fun challenge to see if I could invent the perfect cup.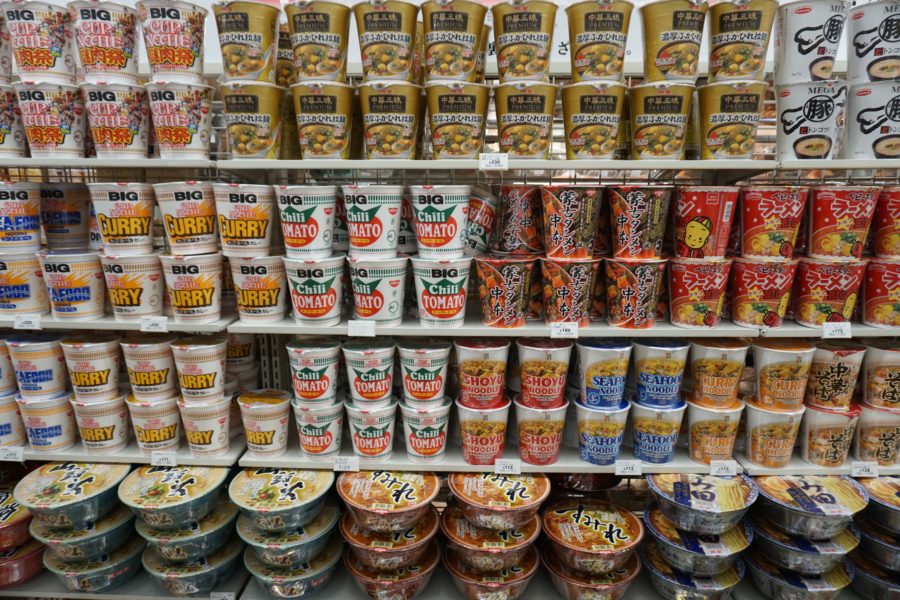 20. What to Do in Japan: Take in a Hike and a View at Hosono Highlands
When I travel, I like to mix up city, village and nature. I'm not fond of spending all day hiking, but a short hike capped off by a spectacular view is the perfect way to get in a little exercise and really get a sense for a place. After an easy walk, we stood on this mountain top in the Hosono Highlands with windmills spinning behind us, reeds blowing under our feet, and the sea right in front of us.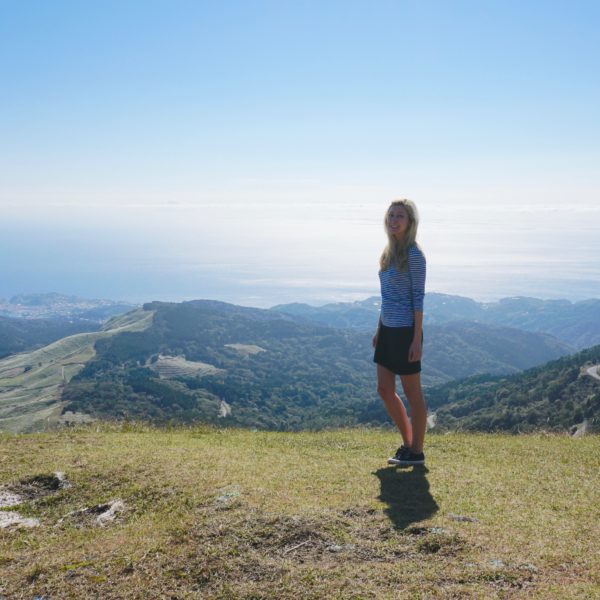 Japanese Souvenir to Bring Home: Tangerine Flavored Sweets
This region of Japan is well-known for its delicious tangerines. I recommend eating fresh tangerines while you're there. But since you can't bring fresh fruit home with you, the sugared dried tangerine we sampled was to die for. We also loved the tangerine flavored cookies.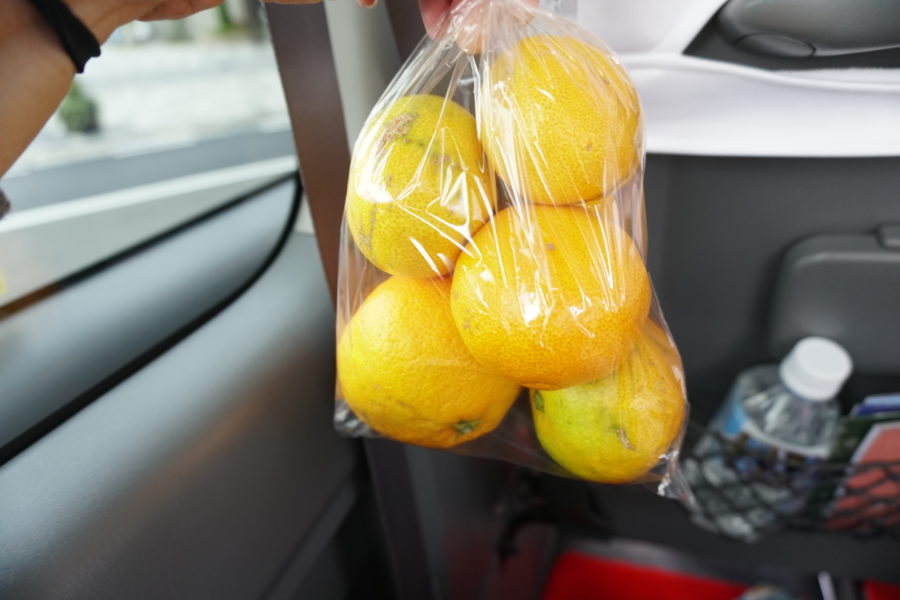 21. What to Do in Japan: Add Years to Your Life by Circling an Ancient Tree
When we visited the illuminated Konomiya shrine in Atami, we were taken to a giant tree adjacent to the shrine. The Shinto priest explained that circling the 1300 year old tree would grant you one wish and add a year to your life. On hearing this, I quizzed the priest further– would circling it twice add two years to your life (and grant you two wishes?). When the priest, who seemed quite amused, responded that yes it would, I took to the trail and circled the tree. Twice. The only thing that stopped me from circling the tree three times (or ten) was my concern of looking err, greedy. So with two extra years added, I called it a day.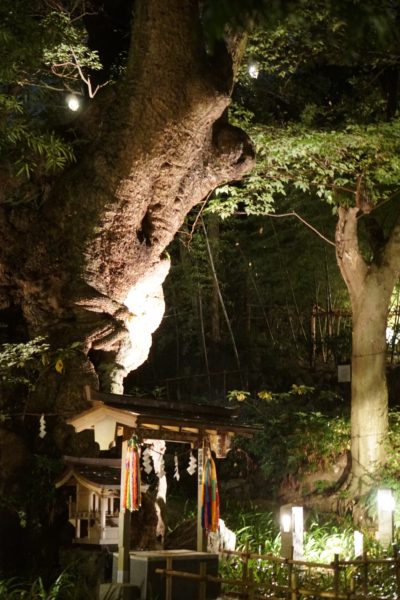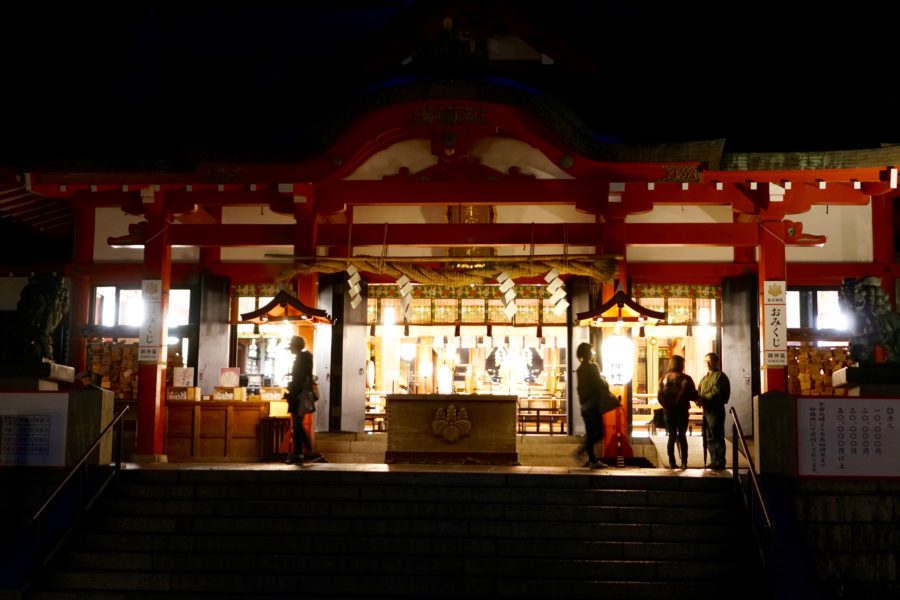 Japanese Souvenir to Bring Home: Scented Oil from the Sacred Tree
At the shrine's shop I picked up some scented oil made from the actual ancient tree, along a diffuser to release the scent. While the Shinto priest could not say for certain that the oil will bring wishes or add years to your life, I figured it can't hurt and was a good way to contribute a donation to this lovely shrine.
22. What to Do in Japan: Take in the Glory of Mount Fuji
I really have no commentary here. Seeing Mount Fuji is one of those bucket list, once in a lifetime experiences that you just need to do.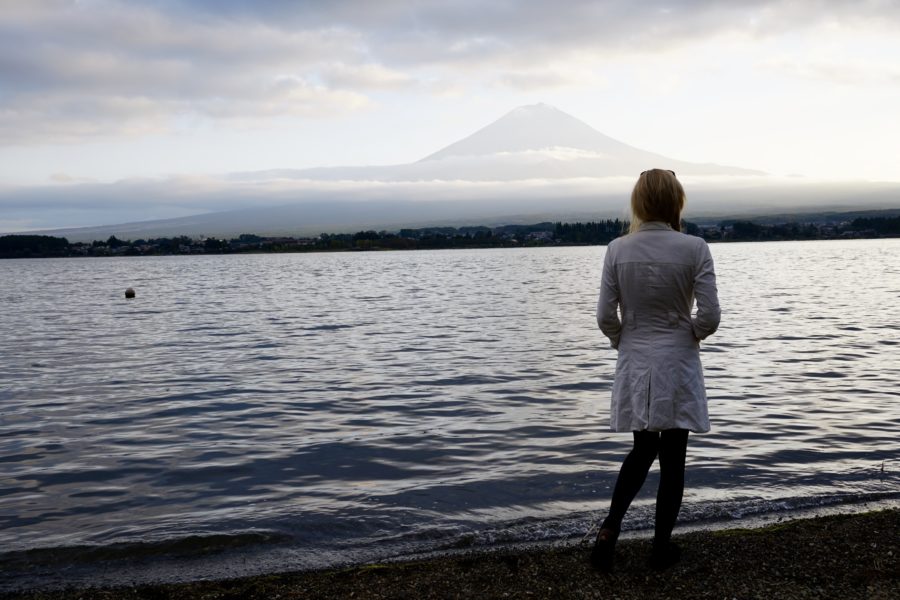 Japanese Souvenir to Bring Home: Deerskin Bags from the Mount Fuji Region
The Mount Fuji area (Yamanashi) is actually well known for a very unique souvenir– a traditional craft called Koshu Inden, or deerskin leather bags. The shop also carries deerskin leather wallets and other small objects (though sadly they had to stop carrying soft deerskin underwear due to allergic reactions). The shop had a huge assortment of bags of all sizes in beautiful traditional yet still modern looking patterns. Considering the deerskin bags are handmade, the prices were a steal.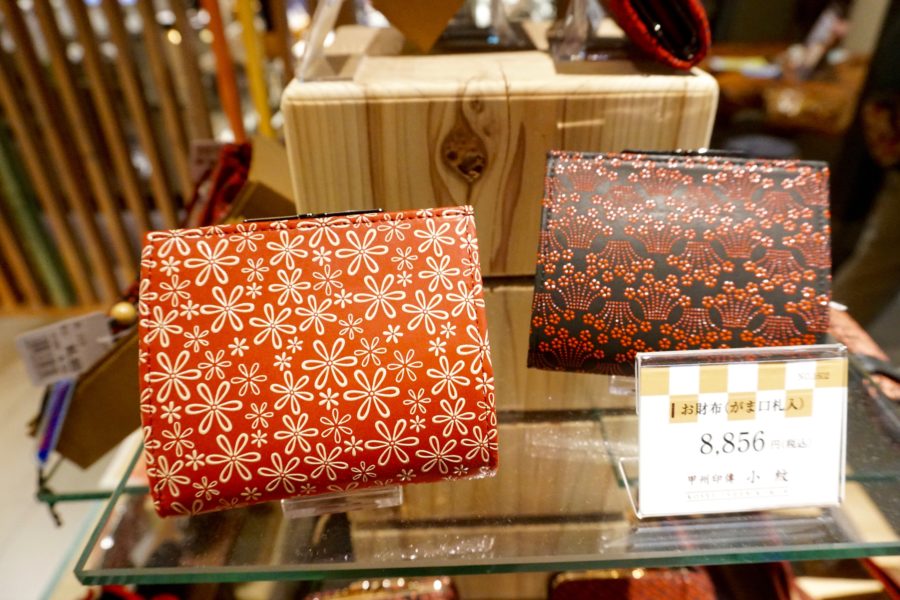 23. What to Do in Japan: Stand in front of the Big Buddha
If you visit the Kamakura region, you really have to go check out the giant Buddha. It's one of those places photos don't really do justice, you need to be standing before this massive figure to really feel its incredible presence.

Japanese Souvenir to Bring Home: a Buddha flavored sweet
At practically every tourist attraction I visited in Japan– whether it was Mt. Fuji, the sulphur vents or this giant buddha– the local gift shop always, and I mean always, sold a beautifully packaged custom sweet in the image of the attraction. At an attraction like this one where there isn't a clear souvenir to buy, a sweet makes a perfect edible memento.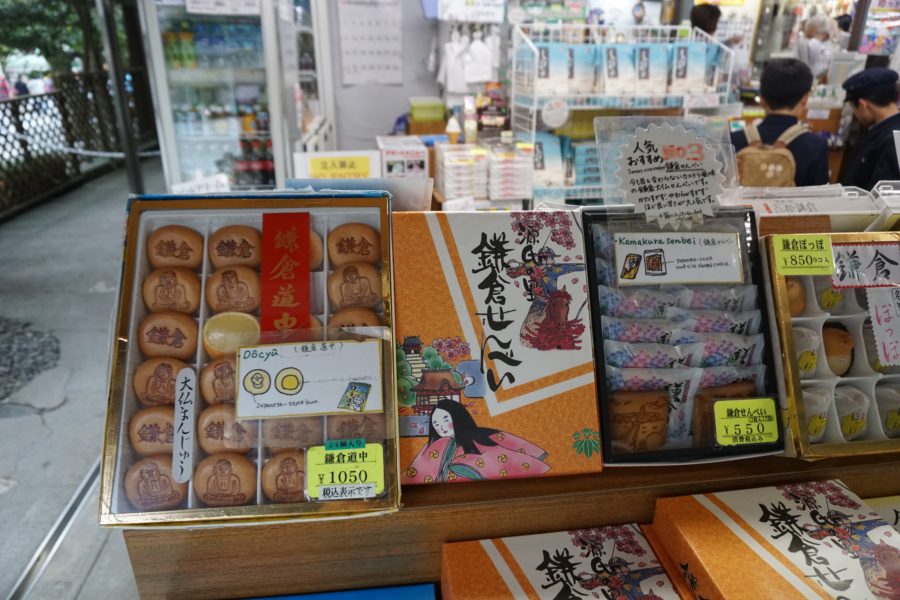 24. Experience: Walk the Streets of Ancient Japan in Shimoda
While much of ancient Japan has been destroyed in wars and by the elements, you can still find little pockets of the past. In Shimoda, look for Perry Street to find a stunning canal crisscrossed by bridges and lined with ramshackle traditional Japanese wooden buildings.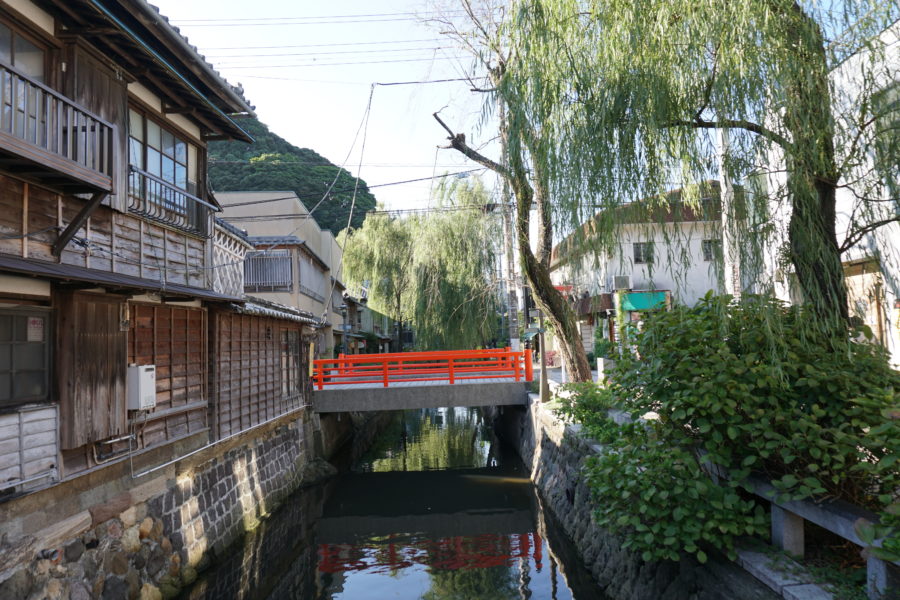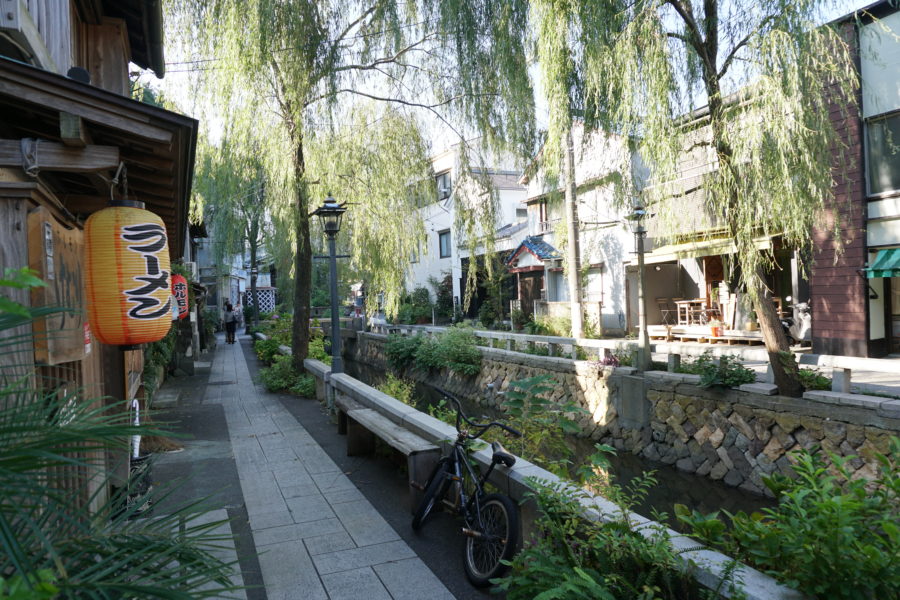 Japanese Souvenir to Bring Home: Perry Sake
Shimoda's tourism centers on the arrival of US Commodore Matthew Perry and his black ships in 1853. A special sake commemorating Perry is still sold to this day. We sampled it and it was quite different from other sakes I tried– sweet and mellow. Definitely a conversation starter to bring back home.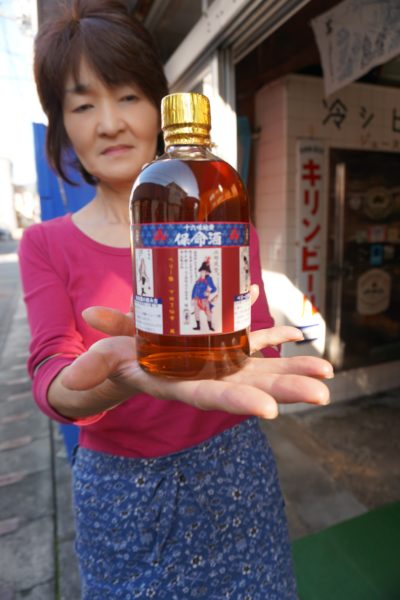 25. What to Do in Japan: the Magical Seven Waterfalls of Kawazu
Sure one waterfall might not be worth going out of your way for, but seven? Now that's worth the stop. The lush mountain setting, along with the fantastic surrounding shops and restaurants here made these waterfalls well worth a daytrip.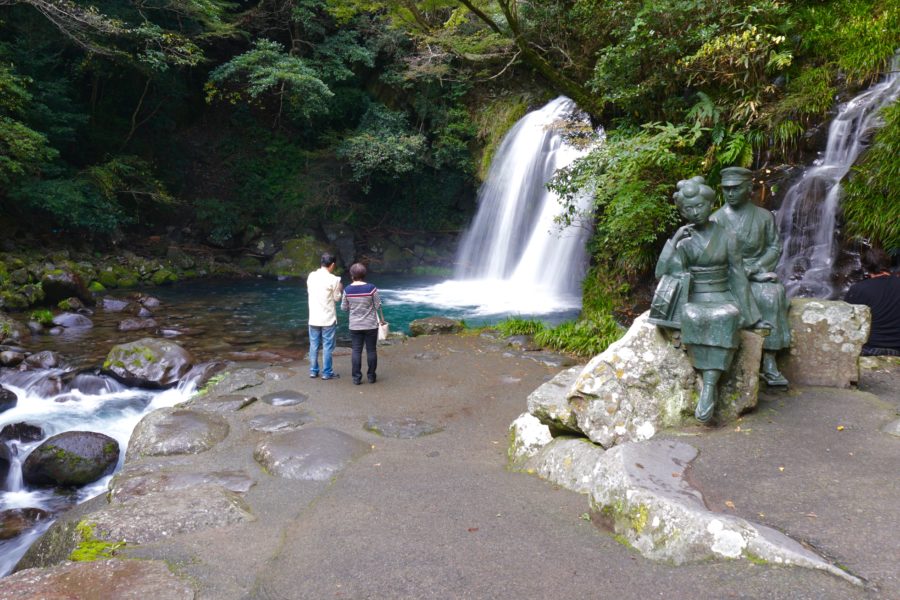 Japanese Souvenir to Bring it home: Wasabi Everything
In this verdant, mountainous region, you'll find bonafide wasabi fields growing the real stuff. Locals are proud of their fine wasabi crop, and area gift shops demonstrate the commitment to all things wasabi. Sure you'll find the expected fresh wasabi and wasabi paste, but you'll also find unusual souvenirs that don't usually come to mind when you think wasabi– like wasabi kitkats, plush wasabi toys and colorful wasabi t-shirts.
If you missed the first twelve Japanese experiences and souvenirs, click over to them here!
What are your favorite Japanese things to do and souvenirs to bring home? Tell us in the comments!
Disclosure: my trip to the Kanto region of Japan was part of a press trip hosted by JTB, but all of my souvenir picks are my own.