I've always said I have a love-hate relationship with New York.
New York is not the easiest place to live. Just yesterday I was barked at for not ordering my bagel quickly enough. I am routinely shoved on the subway, and I can't stand crowds or noise. Winter is a long, grey sludge and in the summer my lungs heave from the pollution.
After living here for over a decade, I often dream about moving to less abrasive, less busy, less expensive city– but for now, New York is still my home. But like every New Yorker, I've learned to adapt, to hold on tightly to the parts of the city that I love. And when the hard edges of the city knock me down, Central Park is the soft, grassy pillow where I land.
Crossing into the park gives me that same feeling I have when I travel, it's like hitting a reset switch. Finally, I don't have to tamp down my enthusiasm to fit in with that blasé New York crowd– because in the park, it's all about playing.
Winters are for skating parties and sledding the stairs at Bethesda Terrace. Spring and summer days are for languorous afternoons on a patch of grass, or aimless walks with no destination. Summer evenings mean rolling out the picnic blanket for a night under the stars, with the symphony or opera as the soundtrack.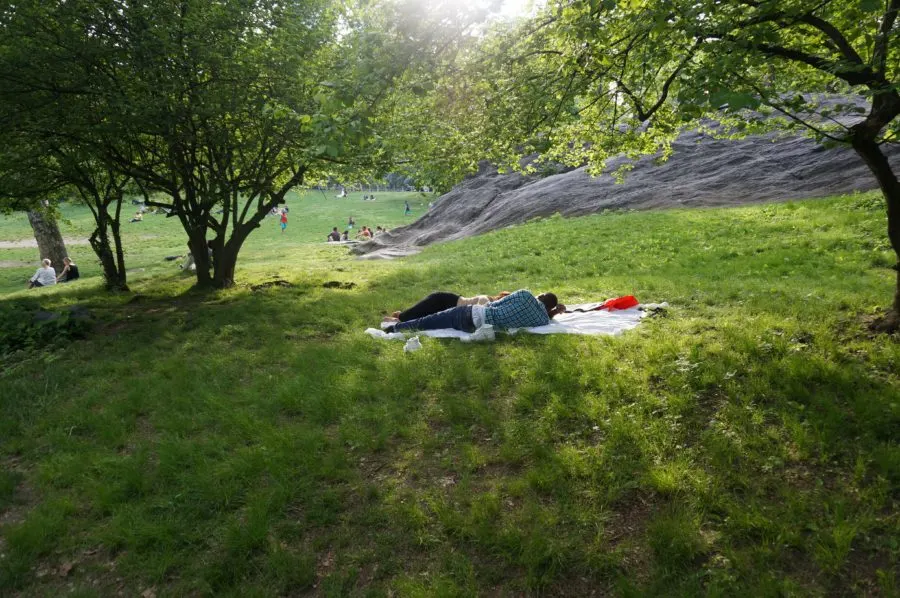 Most tourists stick to Central Park's top attractions– the Bow Bridge, Bethesda Terrace, the Model Boat Pond. No question they are worth seeing, but to avoid fighting crowds armed with selfie sticks, visit as early in the morning as possible.
Instead, come with me to my Central Park, the one where I walk winding paths, slumber on blankets, and kick soccer balls. The sites might not be as recognizable, but the crowds are thinner and the grass is just as green.
Reservoir and Bridle Path (East 90th Street)
I am incredibly lucky to live across the street from Central Park, smack across from the entrance to the reservoir. I walk or run the 1.5 mile reservoir loop nearly every day. You can enter the elevated reservoir path at several entry points– I always used the 90th street entry on the east side.
If the reservoir is busy and you don't feel like dodging joggers, walk the parallel Bridle path instead (just below the reservoir path).
In the summer before sunset, I love to bring my boules set (similar to bocce ball, except French) and gather with some friends for a match, along with rose wine and those views.
Other than looping the reservoir, I mostly stick to the East side. The one exception to this is during spring bloom season, mid-late April. The cherry blossom and magnolia trees along the bridle path criss cross into a tunnel of blooms– it's absolutely spectacular.
Adult-Friendly Swings (West side near 86th Street)
Like most playgrounds these days, nearly all of Central Park's playgrounds are fenced in, and you really shouldn't enter them unless you have a child with you. There is one exception though– the Abraham and Joseph Spector Playground is out in the open, and it's perfectly normal to see adults exercising on the bars or hopping on the sturdy swings. In all my time living here, I didn't even know that these swings existed until a friend took me here recently. Now they're one of my favorite stops in the park.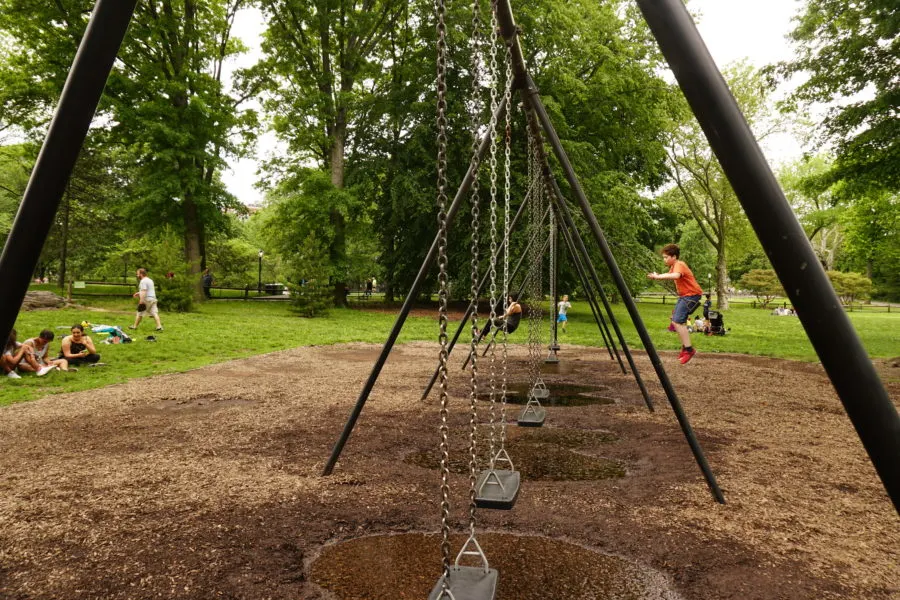 Bridge Hopping
I am totally fascinated by the small bridges scattered around Central Park. Though some of my favorites are the cast iron bridges along the bridle path, each bridge is unique and I really do love them all.

Turtle Pond (80th Street, center)
There are several bodies of water in Central Park– I have a fondness for the Turtle Pond. Make sure to walk out onto the small pier for the best views.
The Ramble (77-74th Streets, West-ish)
Even on a busy summer weekend, you can still find empty paths right in the heart of Central Park. The area known as the Ramble is made up of twisty paths, and you'll often find you're the only one on them.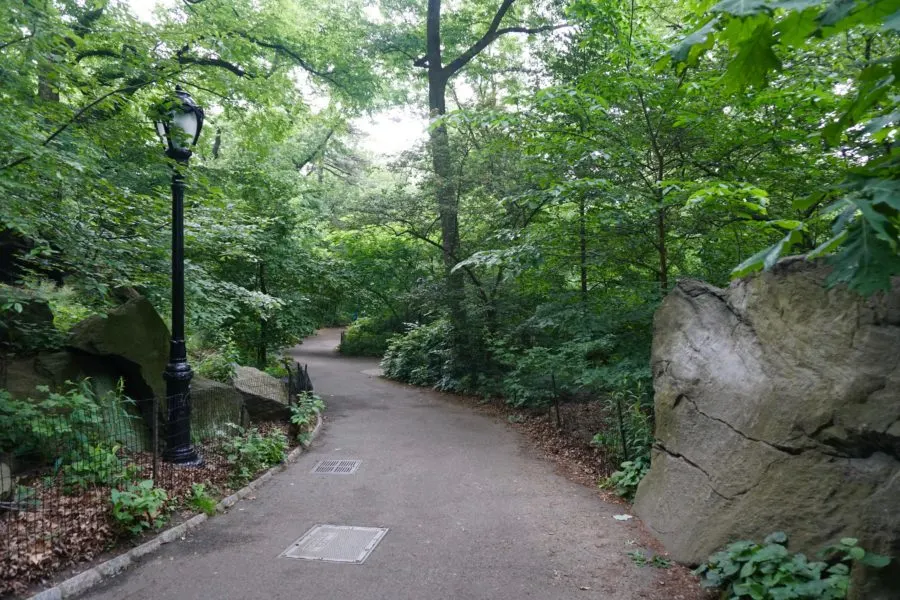 (77-72nd, West Side lake)
A popular tourist thing to do is rent a row boat from Loeb boathouse and row out to the Bow Bridge. While this sounds romantic in theory, in practice it's quite a different thing– on a busy summer weekend the boats clog up like bumper cars. It's far more fun to watch the chaos from shore instead.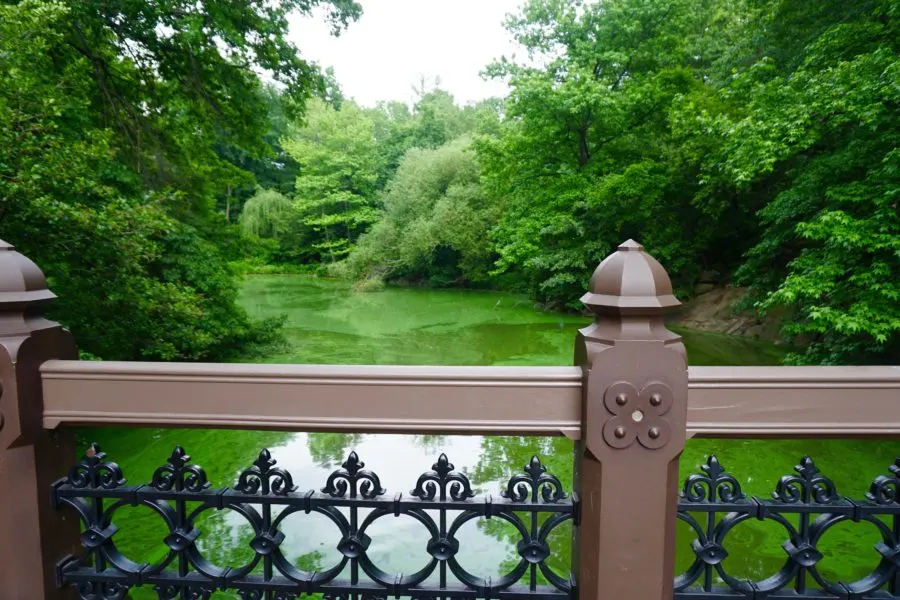 The Loeb Boathouse
While I say pass on the row boats, the boathouse is a good spot to grab a cocktail in the summer (the bar can get busy so plan accordingly).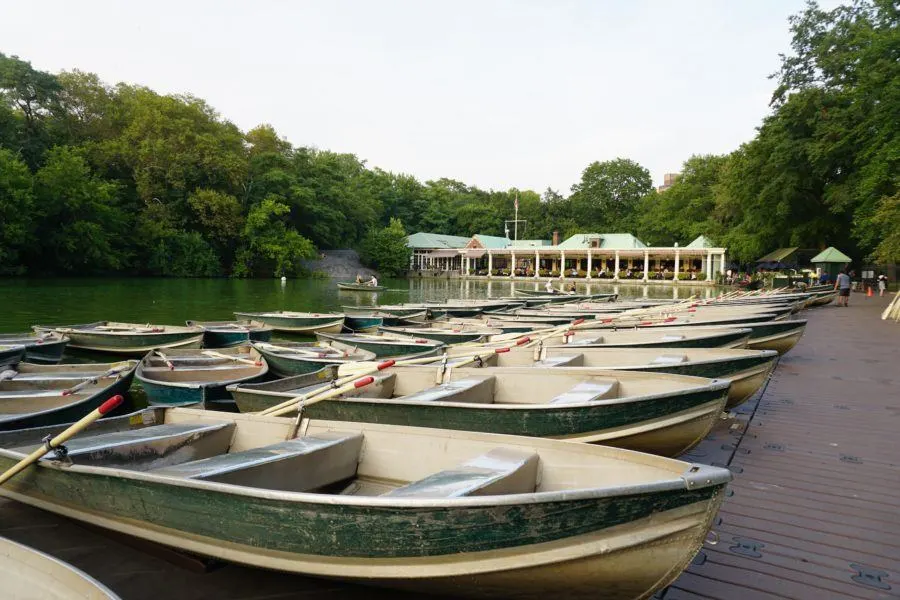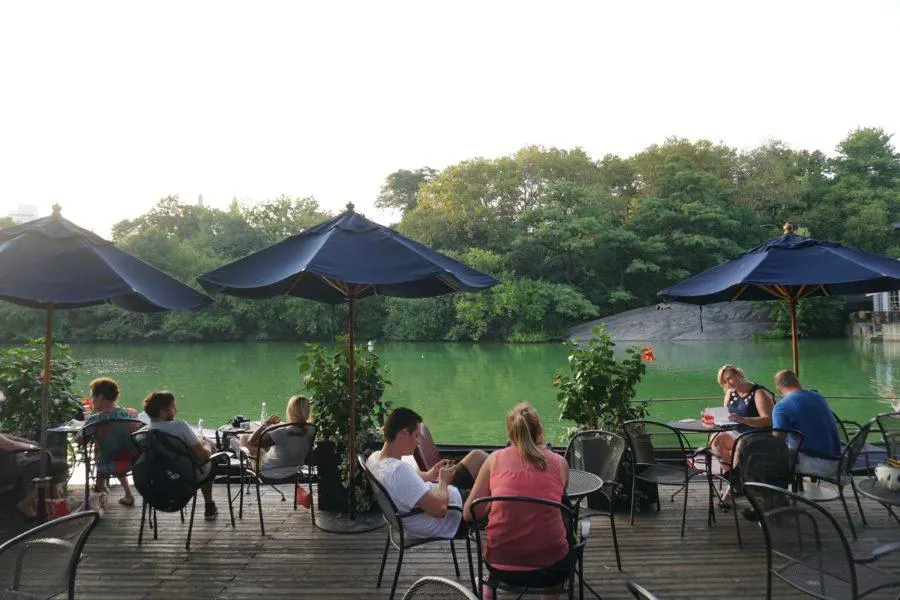 Central Park Souvenirs
Yes you can take home a memory from Central Park. Hopefully, it will be of the intangible kind– a new friend made, a new love fallen for, or just remembering what it feels like to walk under a canopy of trees. But if you need to jog your memories a bit, you can buy souvenirs right in Central Park. Artisans line the wide pathway at very South end of the park, selling their handmade wares. Or, instead of taking yet another selfie, go old school and pose for a hand-sketched portrait by a local artist.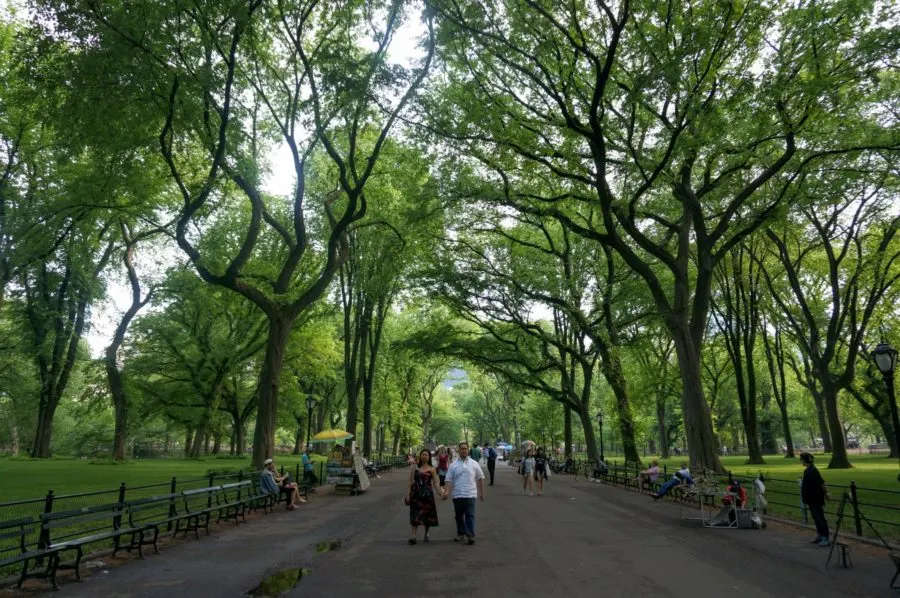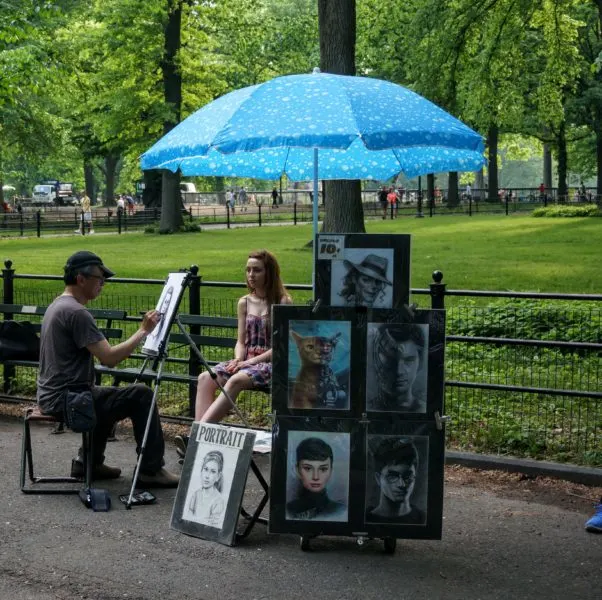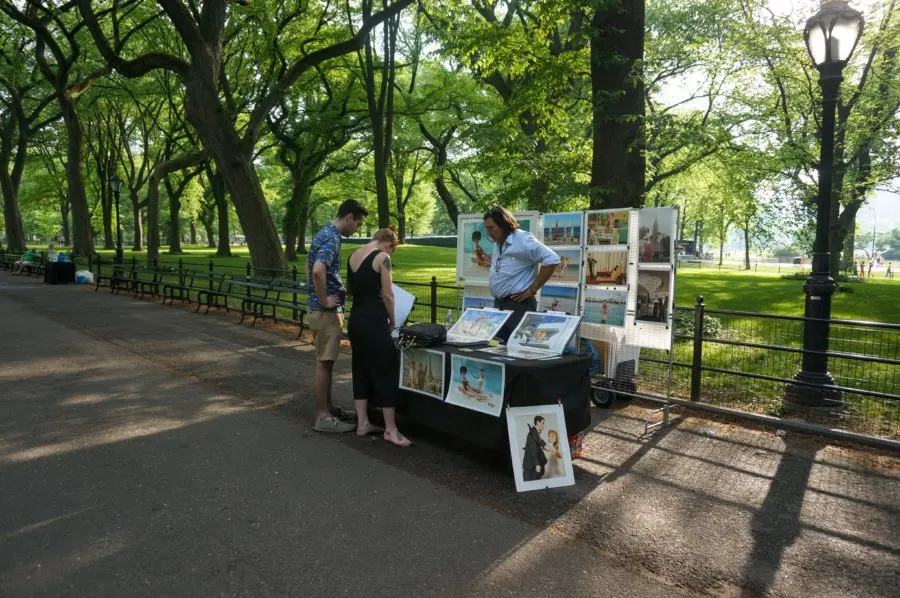 Have you been to Central Park? Where are your favorite spots?
Pin it for later!