Shopping Rome for the best souvenirs can be a daunting experience, especially if you're only in town for a quick city break. It's not that Rome has a lack of souvenirs to buy– you'll find plenty of vendors hawking tchockes on every corner. But if you're looking for tasteful, quality souvenirs to bring home, well that's another story. At first, I considered searching for souvenirs Rome and all of Italy is known for– like Italian leather. But I found I didn't have time to properly research the best spots for leather, nor the inclination to go out of my way to find said shops on a short trip.
I decided instead to focus on finding a typical Roman neighborhood, one that catered not only to tourists but also locals. A neighborhood where I could stroll boutiques and shops, and grab a bite at a trattoria without having to plan where I was going in advance.
Rome's Monti neighborhood seemed like just the kind of shopping destination I was looking for. Monti is small enough to be manageable and central enough to be accessible, but isn't chock full of ruins and attractions like other areas, so the tourist crush is somewhat lessened. Still. Monti is a scenic and photo friendly neighborhood, so non-shoppers traveling with you should enjoy the atmosphere– a gentrified working class neighborhood with a bohemian vibe. I hate to use the comparison because it's so cliché now, but yes, Monti is the "Brooklyn" of Rome.
We asked the cab driver to drop us off in "central Monti"– wherever he thought that might be (it turned out to be an excellent starting point, Piazza della Madonna dei Monti). Then, I did what I always do– grabbed an espresso and ask a local to recommend some good streets for shopping. It turned out we were right in the heart of the Monti shopping district, on Via del Boschetto and Via dei Serpentini– along with neighboring streets– are a great place to get started.
Photo Shopping Tour (and lunch break) in Rome's Monti Neighborhood
There are so many shops in Monti, you'll inevitably run across more favorites just by browsing the streets. Here are a few interesting shops where I brought things home or that simply caught my eye.
Tina Sondergaard for Handmade Retro Inspired Dresses Straight out of Roman Holiday
Via del Boschetto 1D
Tina Sondergaard's dress shop was filled with classic 1950 styled dresses all handmade by the designer, who also runs the shop. Many of the dresses are one of a kind. I loved all the bold graphics and gorgeous patterns, but had such limited time that I just I couldn't make up my mind on a daring design. So I instead went with the sure thing– a black, very Audrey Hepburnesque dress that will never go out of style. Also of note: cute tunics in lustrous fabrics and handbags.
Sufir for Original Clothing and Handbag Designs at Incredible Prices
Via del Boschetto 113

Sufir was the exact type of shop I was hoping to find in Rome. The clothes are mostly made on the premises by the designers (manning the shop) and the prices are inexplicably comparable to a standard chain store (I bought an adorable dress for the equivalent of US $60, and the blue leather handbag below for $25). The shop is filled with a mix of clothes made by the designer and accessories from around Italy. My friend and I spent a lot of time here and we both loaded up on several items to bring home.
Monti's Vintage Shops for Clothes Straight out of a Classic Italian Film
The vintage shops in Monti are to die for. I felt like I was browsing through the costume department of those classic 60s films. If you are a vintage nut, plan to spend a lot of time here.
Pulp
Via del Boschetto 140
Pulp is one of the better known vintage shops in Monti, and it's easy to see why– the shop is bright and well-edited, filled with pristine, colorful clothing.
Other vintage shops in Monti

A selection of photos I took while browsing Monti's vintage shops, Flamingo and King Size:
Vintage Home
Perlei for Modern Jewelry that's Wearable Art
Via del Boschetto 35
Looking for unique modern jewelery? This is your shop.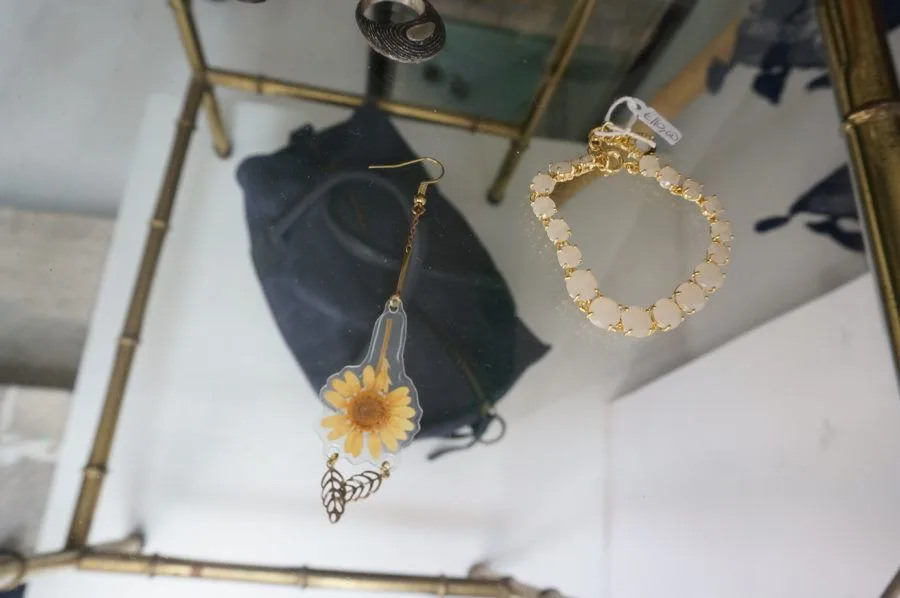 Il Gardiano del Te for Tea Lovers
While tea is hardly uniquely Roman, this tea shop featuring unique teas from around the world is worth a stop for tea lovers.
Shopping Lunch Break in Monti– Hostaria La Carbonara
I love Carbonara and figured a restaurant that calls itself Carbonara is as good as place as any to indulge in this classic Roman dish. While my absolute favorite carbonara in Rome is at Santopadre in the Veneto area, the carbonara dish here definitely hit the spot.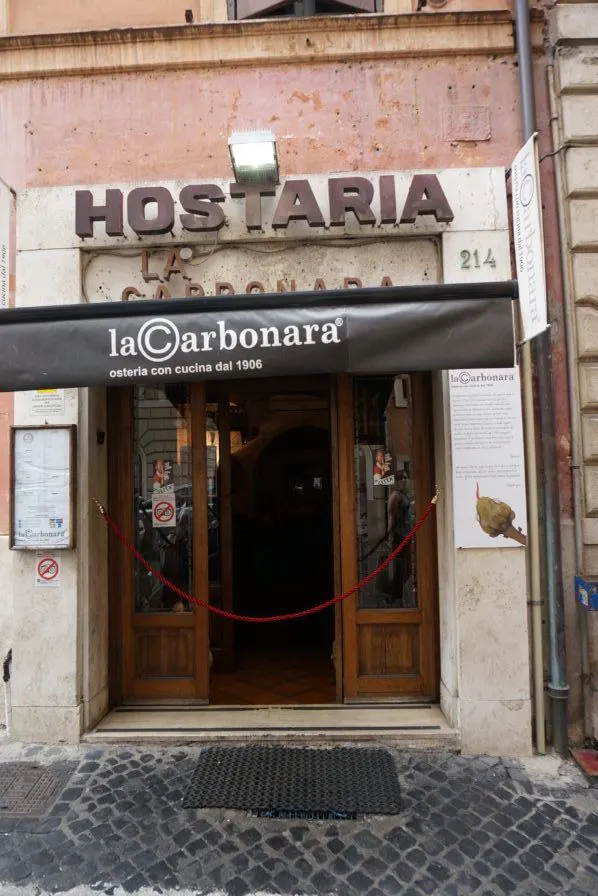 Have you been to Rome's Monti neighborhood? Where are your favorite boutiques?