Keep Austin Weird– More than a motto?
Guest author Sonia Frieder of Sonar Travels just returned from Austin, Texas with a bag full of great shopping finds.
Keep Austin Weird – It's not just a motto, it's a way of life. And that is quite apparent as you walk around down town Austin, Texas. Within one city block you can visit a German pastry shop, the Museum of the Weird, or observe the largest urban bat colony.
The eclectic nature of Austin is also apparent when you visit the many shops on South Congress Avenue– one of the best things to do in Austin. Unique souvenirs like classic cowboy boots, modern jewelry, and vintage mannequin heads can be found within a few blocks. Clearly Austin is a little weird, but as I discovered, Austin is also incredibly proud of its local artisans and prepared to dazzle you with handmade crafts and carefully selected merchandise that will definitely satisfy your souvenir search.
First stop on the Austin shopping agenda– the Legendary Allen Boots
Just because Austin is a little "weirder" then the rest of the state, doesn't mean they take their boots any less seriously. If you are in the market for some Great American West leather, you've come to the right place. With a wide assortment of boots for men, women and kids, you can find just the right pair.
Need a pair of work boots for the homestead? You got it! Do you desperately want a pair of trendy Fryes? No problem! And a matching cowboy hat?! No sweat. And don't worry about not being able to find the place. It's hard to miss the giant red boot above the entrance. Like they say, everything is bigger in Texas.
Quirky but Cool Antiques at Uncommon Objects

These boots were made for walking….further down South Congress Avenue to Uncommon Objects. As the name might suggest, their specialty is the strange and unusual, keeping right in line with the keep Austin weird motto.
As you enter this quirky antique shop you might think you have accidentally stumbled into the Museum of the Weird.
After all, where else can you find a taxidermy, mismatched animal bust? But all this "junk" is for sale and some of it is pretty darn neat. I even caught a few hipsters picking up pieces of mid-century furniture and vintage bird cages for their apartment.
And if you really want to make a statement, how about a boutique of vintage mannequins hands for your coffee table? Chances are whatever you are into or looking for, you'll find it at Uncommon Objects.
Find one-of-a-kind jewelry handmade by local artists at Limbo Jewelry Design
Perhaps it's time for something more traditional but every bit as Austin. At Limbo, you'll find stunning pieces of modern gold and silver jewelry designed and crafted by local artisans. And the best part is that it won't break the bank. For under a hundred bucks you'll find trendy lariat necklaces, geometric rings, and dangling hoops in various shapes and sizes, all handmade in Austin. In one fell swoop you can treat yourself and support the community.
Tesoros Trading Company– no need to cross the border for ethnic inspired art.
No trip to Texas would be complete without exploring the Mexican influences on the state, as well as on the local shopping scene. At Tesoros Trading Company the influences of Mexico, and all our neighbors to the south, east and west, including Brazil, Peru, Thailand and many more, is apparent.
Every inch of this store filled with absolutely stunning artisanal pieces of furniture, decorations, jewelry, art, and gifts. Bring home a Lucha Libre mask or action figure for the kids, some festive Día de Muertos skulls and skeletons, Or pottery from Guatamala for your kitchen.
Whether you are in town for the SXSWA Music Festival, the Formula 1 Grand Prix at the Circuit of the Americas, or simply to sample some of the delicious food truck offerings, be sure to get your souvenir fix on South Congress Avenue.
Do you love Austin like we do and agree that we should keep Austin weird? Where are your favorite shops? Share in the comments below!
Want to read more about Austin? Check out Sonia's Austin Eats post on her blog at Sonar Travel.
Keep Austin Weird– Best Shopping Details:
Allens Boots,
1522 S Congress Ave
Austin, TX 78704
(512) 447-1413
Uncommon Objects
1512 S Congress Ave
Austin, TX 78704
(512) 442-4000
Tesoros Trading Company,
1500 S Congress Ave
Austin, TX 78704
(512) 447-7500
Limbo Jewelry Design
1604 S Congress Ave
Austin, TX 78704
(512) 994-6878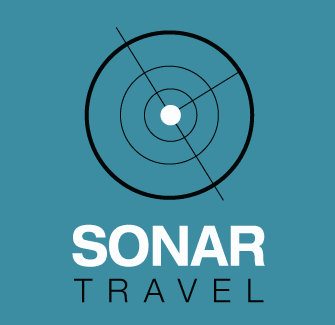 Loved this post? Sonia is not the traditional travel planner– as the owner of Sonar Travel, Sonia creates personalized, highly detailed travel itineraries based on your personal interests and budget, that you can book yourself. Sonia recognizes that while travelers can easily book their flights online these days, it's the details of the day-to-day activities that make or break the trip. Sonar Travel's custom itinerary will tell you where to go, when the best time to visit is, how to get there, where to purchase your tickets, and more. Never worry about wasting valuable vacation time missing a train or standing in lines. Sonia and Sonar Travel can help you plan a long weekend in Boston or a honeymoon in Paris! Sonar Travel was even mentioned in the December issue of Condé Nast Traveler! Read more about Sonia's services on the Sonar Travel website, click here for more information.