Geiranger is barely a blip of a village in Norway's Western fjord region, accessible only via ferry or a switchback-laden mountain road. As home to some of the most stunning fjords anywhere, it's a popular stop on the fjord tourist route, and a great place to stay the night.
The village of Geiranger is really just one small road, lined with a few restaurants, inns and the expected tourist shops. I wasn't expecting to cover unique shopping here– until I stumbled upon the most adorable little chocolate shop I think I've ever seen, Fjordnaer, Geiranger Sjokolade.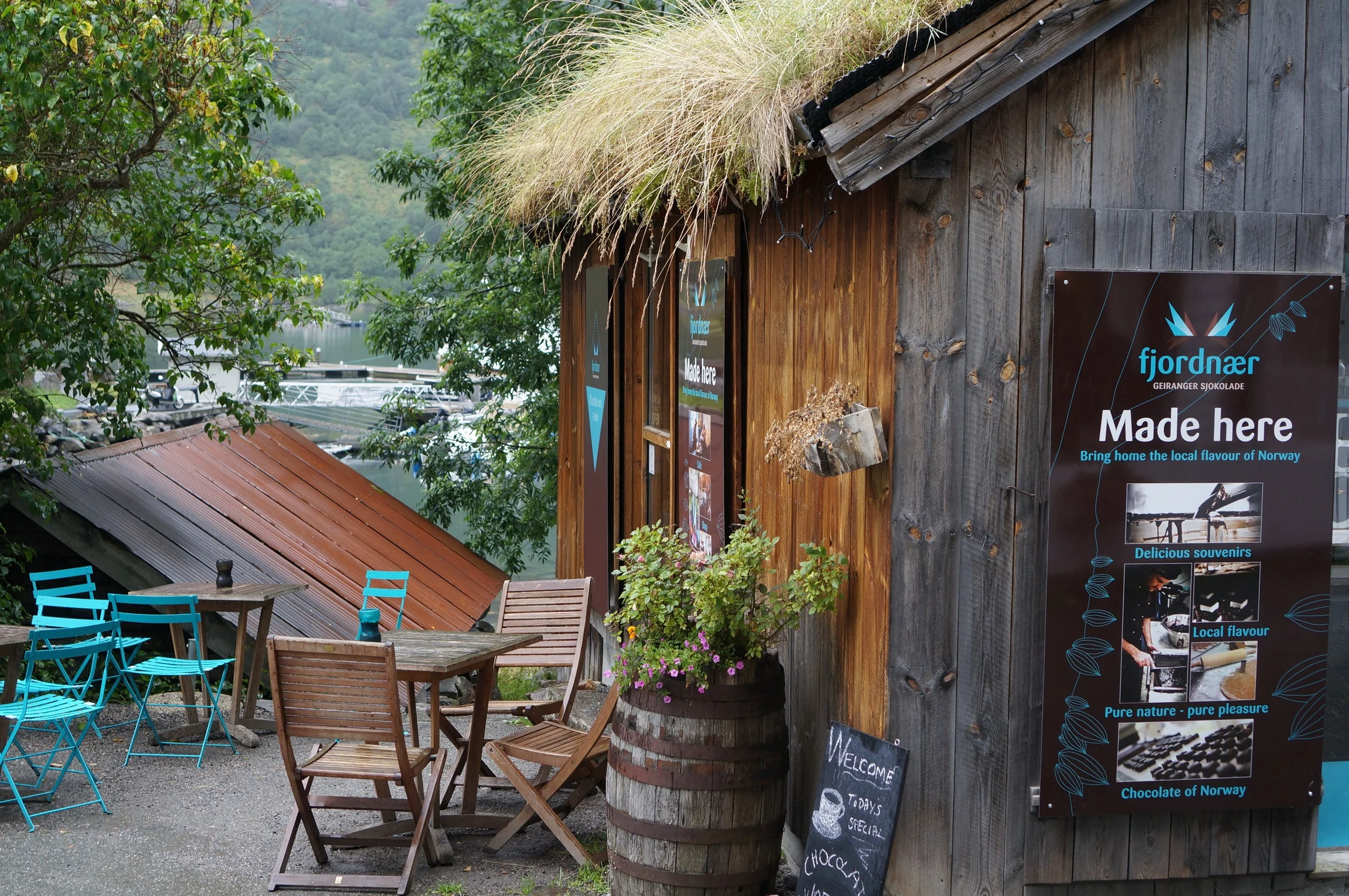 With its thatched-roof and fjord backdrop, the chocolate shop is pretty much irresistible. I was expecting to find typical artisan chocolate, but wasn't sure there would be anything terribly local or unique about it. So I was delighted when presented with a tray of samples of various chocolate combinations, many based on local ingredients.
The most unusual ingredient and one of the shop's top sellers is the brunost– that's the famous Norwegian brown cheese, dipped in chocolate. Other must-try chocolates include those flavored with local fruits– wild strawberries and blueberries and of course the famous Nordic cloudberries, grown right in the area. I left with a few small bags of chocolate, none of which made it home as a souvenir.
Have you been to Geirangerfjord? Tell us about your favorite shopping finds!
Disclosure: I was a guest of Innovation Norway and its partners, but all shopping picks (and chocolate purchases) are my own!