Every time I watch a James Bond movie, I think I could do that. Just give me some cool gadgets and a fancy car and I'd be catching criminals like flies, creating all sorts of international intrigue. So when I heard a museum dedicated to all things spies and espionage had opened up in New York City, I made plans for a visit.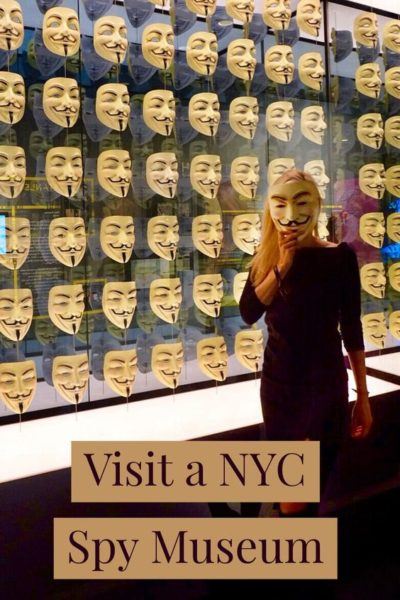 Spyscape, the latest interactive museum to hit Manhattan, tests your spy skills through interactive games and quizzes. You also learn about real life spies (there are no fictional James Bond stories here) and finish up by picking up a spy souvenir at the stellar gift shop.
After reading all the great reviews for Spyscape, I booked tickets. I was surprised at the enormity of the place, taking up over 60,000 feet of prime Manhattan real estate. Spyscape is also beautifully designed, the perfect environment to get lost in your spy game for a couple of hours.
Spyscape: the Spy museum experience reviewed
At check in, you are given a personalized digital bracelet that is used to activate the various stations/activities. I liked that they also had lockers so my puffy coat and huge tote bag didn't distract from my spy fantasy.
At various stations throughout the spy museum, you'll have the opportunity to take tests of risk, skill and aptitude. As a champion test taker skilled in logic games (I did go to law school) I was confident I would breeze through the logic questions, but they were tough.
The psychological questions were fun to take, but I am certain you would need to qualify as a sociopath ("would you say anything to get what you want?") to make the perfect spy.
A cavernous room with 360 video served as the test ground for your spy surveillance skills (pro tip: bring your glasses if you need them). Armed with my headset and instructions, I spun around the room trying to find "the boy sitting in a red chair" and other similar scenes.
The lie detection room was another highlight. You enter a booth alone, and as a camera observes you, are told to lie. The program then reveals your "tells" (mine are blinking too much and smiling in case you want to catch me in a lie).
You then use your detection skills to assess whether others are lying. This was definitely my best skill, I am very good at reading people.
But my favorite part of Spyscape was the interactive special ops game I saw splattered across my Instagram, the laser room. Avoid the lasers and hit the lights on side while the clock ticks away. Admittedly, my score suffered because I was also posing for the 'gram but it was worth it.
After you've run through the museum, your final stop is a station that tells you your scores and what kind of spy role you best fit. I was a little disappointed to get "agent handler" instead of an actual agent, but at least it was still in the agent realm.
Spyscape: the Gift Shop for your Perfect Spy Souvenir
The gift shop was loaded with spy themed merchandise, along with a bookstore stocked with over a thousand first edition and other rare espionage focused books.
Some fun items:
Rear view aviator sunglasses to catch the action behind you
A home polygraph machine (yes, really!)
An unassuming hairclip that turns into a tool
A "spy clock" that detects motion, shoots video and stills
The Google Blackphone 2, the mos secure cellphone (the phone call drops if anyone tries to listen in to two blackphones)
A "spy pen" with recording and video functions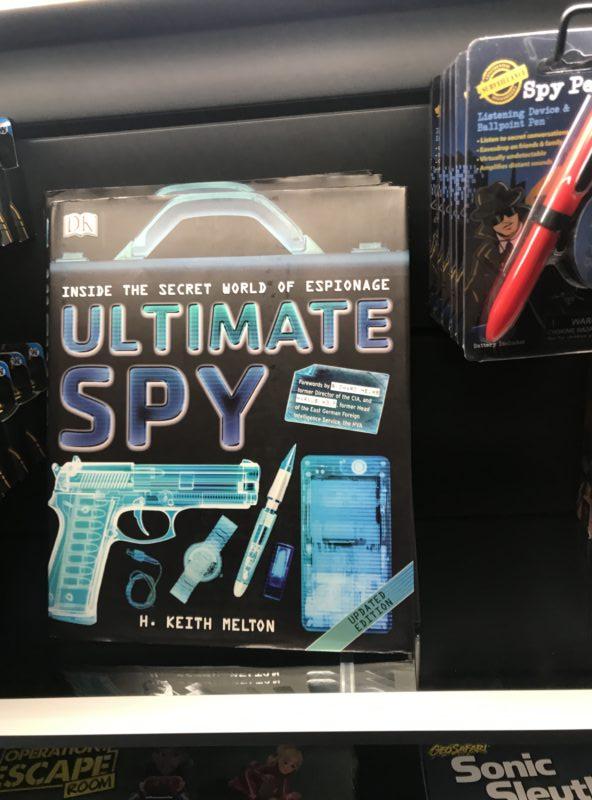 Have you been to Spyscape? Tell us about your experience!