As part of my series to review all of New York City's flea markets, we'll start in Williamsburg, Brooklyn with Artist and Fleas.
Artist and Fleas: Not a Typical Flea Market
Williamsburg's Artist and Fleas is not what you would think of as a typical flea market– there is no waking up at the crack of dawn, trekking out to a sprawling grassy field or parking lot, or rifling through dusty bins.
Instead, Artists and Fleas is housed in a compact but airy warehouse, with neatly composed rows of vendors selling only high quality, handcrafted goods and vintage items– and no clutter in sight.
It's true that Artists and Fleas won't provide that flea market thrill of finding the hidden bargain (prices are fair for the quality, but true bargains are few and haggling ineffective). But there still is the thrill of finding the next great artist, your favorite piece of jewelry or the perfect gift, made locally in Brooklyn.
There are other benefits to this not-quite-a-flea-market. While in a standard flea market, you really need to dedicate a full morning to your hunt, you can easily "dip into" Artists and Fleas for a quick look. Artist's and Fleas is conveniently located in the heart of Williamsburg, so it's easy to fit into an afternoon while also visiting the waterfront and exploring local shops.
The manageable size also means you can pop in for a quick visit, even if you have a non-shopper in tow. Late hours (open until 7 pm) make Artist and Fleas the perfect pit stop en route to dinner in the neighborhood.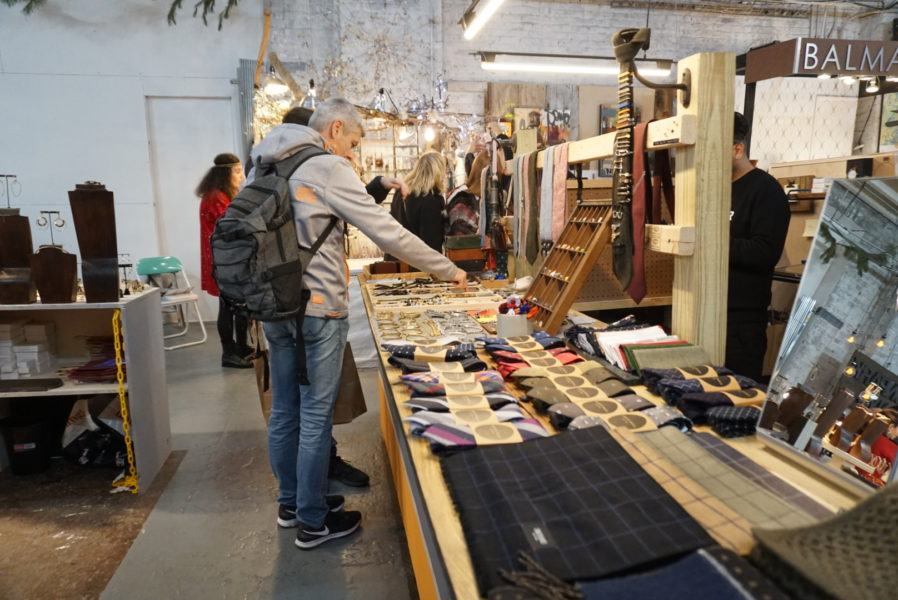 So in summary, here is why I recommend a visit to Artist and Fleas:
The location is central, near the subway and around lots of other cool things to explore– you can visit the market as part of a day trip.
The market is small in size– large enough that there is plenty to look at. but small enough that you wont be overwhelmed. If you have impatient "non-shoppers" in your party, you can make a quick run through even on a tight time frame.
The space is a pleasure, a visual sensory experience. High ceilings, colorful, tidy and spotless.
The diversity of interesting vendors with truly quality merchandise
Convenient hours. Unlike traditional flea markets where the early bird gets the worm, it really doesn't matter what time you hit this market. Still only open on weekend (starting at 10 am), I liked that the market was open until 7 pm, which makes it a convenient stop on the way to dinner.
Now onto the goods. It's a good mix of artisan handcrafted items (with a large selection of jewelry), vintage clothes, and a scattering of other vintage items like records.
Items are mostly small and easily transportable (I didn't see any furniture or other large items). Vendors may vary depending on when you visit, but here's some of what I saw on my recent visit.
Artisan Handcrafted Goods at Artists and Fleas
This vendor superimposed photographs of local sights onto wearable items like backpacks, bracelets and purses.
Locally made sunglasses, and easy gifting items for men like classic scarves and boxers.
BKLYN Granola was one of the few edible souvenir options. I love that they've molded their granola into easy to eat granola balls (instead of the typical crumbly, hard to snack on granola). Their granola flavor combinations were unusual but delicious sounding.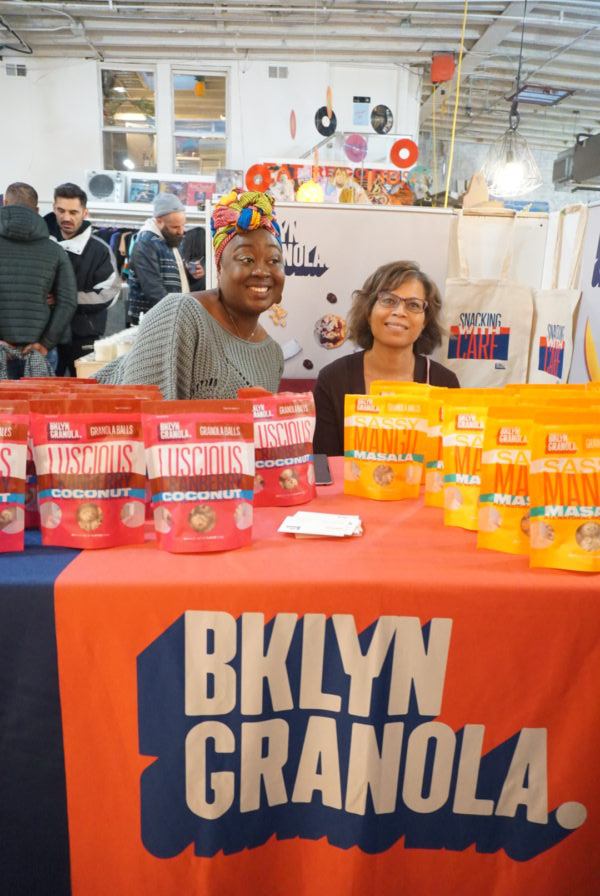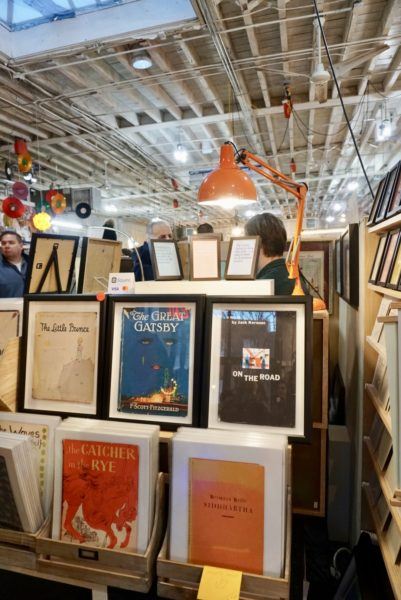 Vintage Clothing at Artist and Fleas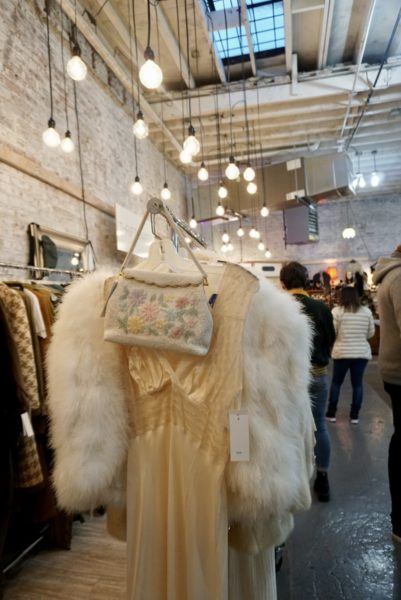 Vintage Records at Artists and Fleas
Eat records has been in business in Brooklyn since 2003, and carries the hard to find stuff along with vintage audio equipment.
Handmade Jewelry at Artists and Fleas
There were several vendors selling exquisite jewelry, each with their own distinct style.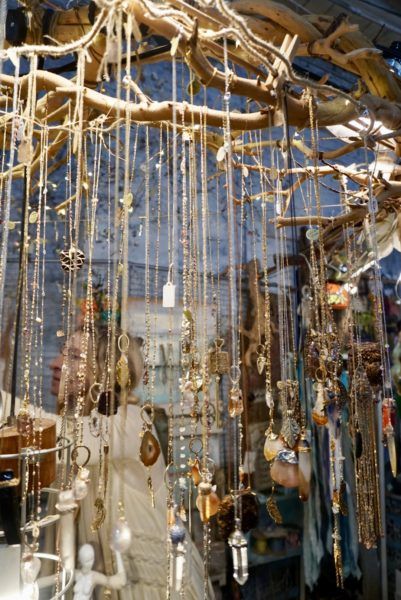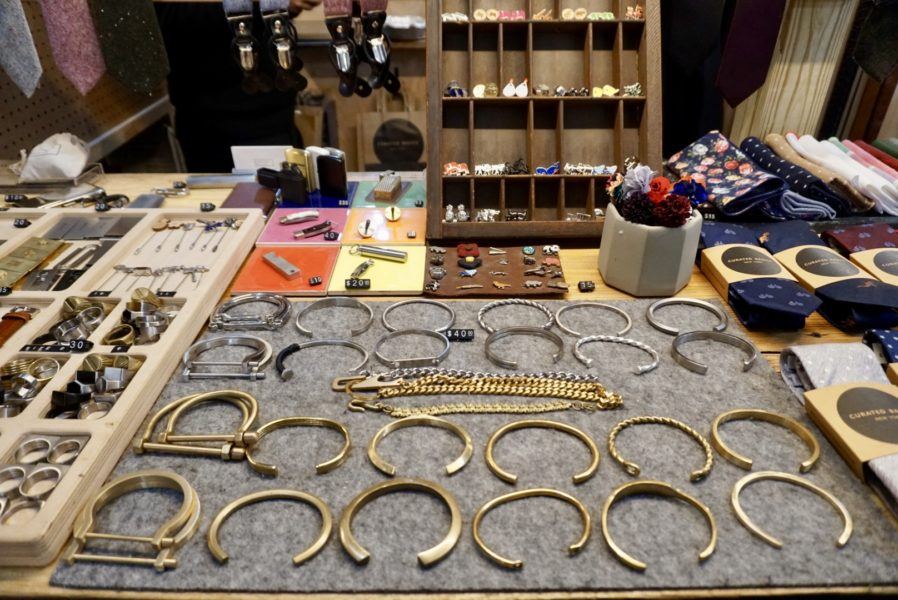 Details:
While Artists and Fleas has expanded to two additional NYC locations (Chelsea and Soho), the Williamsburg location is the original and flagship.
Location: 70 North 7th St., Williamsburg, Brooklyn
Opening Hours: Saturday and Sunday 10AM – 7PM, year round