Today's guest post comes courtesy of friend and blogger Sofie of WonderfulWanderings.com
Do you know that feeling when your feet are absolutely comfortable, bouncing off the ground without feeling any of the knobs or bumps in the road. When your toes can breathe but are never cold. When your heels remain undamaged throughout the day. Blisters are a thing for those who wear heels.
I don't wear heels. I wear sneakers. And I buy them all over the world.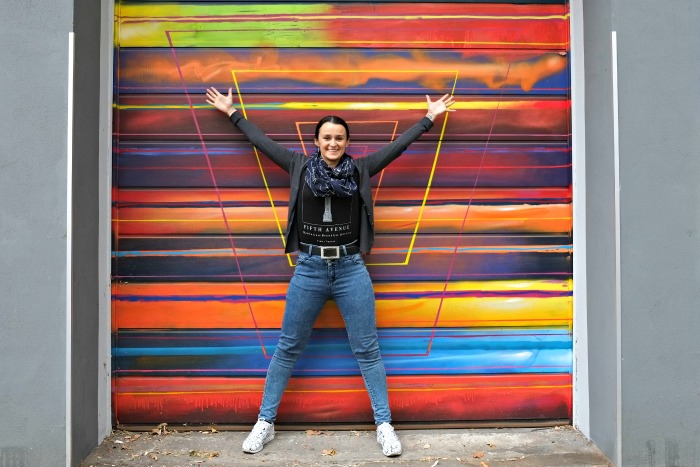 My sneaker collection
In all honesty, I think my dad's the one to blame. He's the one who took me to London when I was twelve and introduced me to shopping abroad. That trip ignited my wanderlust and was the start of a long-held tradition of city trips we did together. Now, as I grew older, those trips became more and more about sightseeing and discovering local eateries, but when I was a teenager? You bet they were mostly about shopping.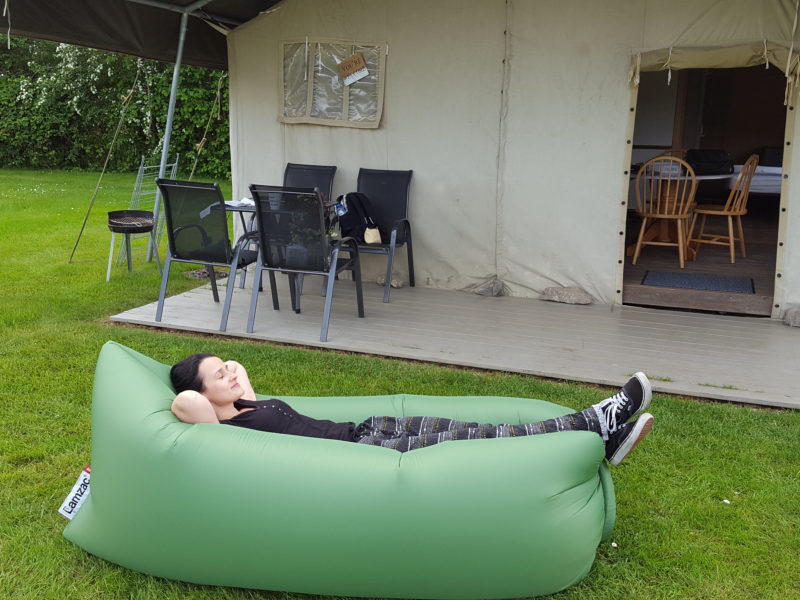 Unfortunately, our choice in sneaker stores is rather limited in Belgium and while there are, of course, some cool shops that sell exclusive models or a different collection than what you can find at Footlocker – the main and maybe only sneaker chain store in Belgium – their range is often limited and they aren't that easy to find. Not to mention they rarely do big sales and exclusive sneakers aren't that cheap.
Luckily, Belgium is a small country and it doesn't take me too long to get to the Netherlands or Germany where there are simply more shoe stores and they all have a different collection of sneakers.
I rarely travel somewhere merely to go shopping, though. If you go somewhere with the aim of buying something specific, you usually don't find it. That's how it works for me, at least. So whenever I go somewhere, I just keep my eyes open. I fact, I've developed quite the sneaker radar and can spot a good shop from the corner of my eye while eating an ice cream and talking to someone. Well, not while eating and talking at the same time. That would be gross.
And so it happens that I now own some Nikes from Düsseldorf, Cambridge and Maastricht, but also three pairs of other sneakers from Los Angeles. There have been others, but wear, tear and smelly feet meant the end of them.
I currently own six pairs of sneakers I bought abroad and six pairs I bought in Belgium. The ones from Belgium are a bit special too because most of them I bought together with my mom on or bi-annual shopping trip to Antwerp, the Belgian fashion capital.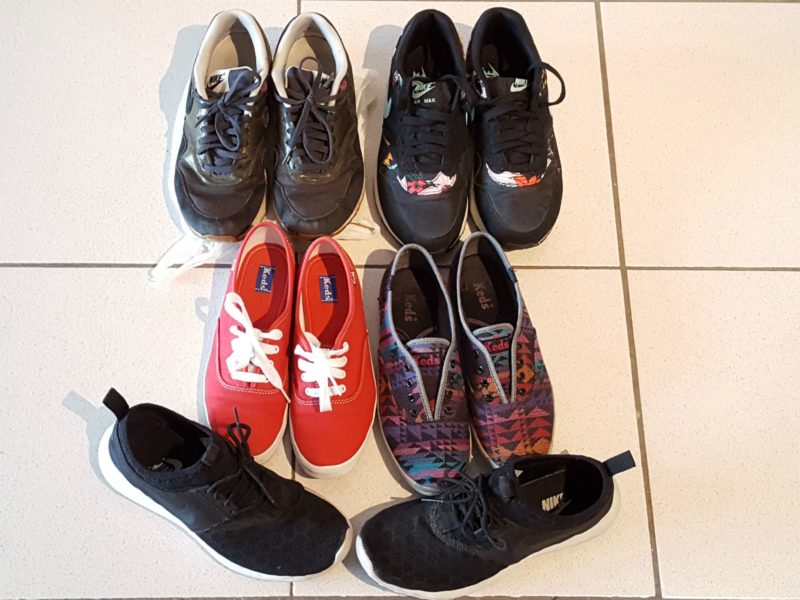 It was never a conscious decision to collect sneakers on my travels. I'd never even looked at them as being souvenirs until I wrote this post. But now that I think of it, it is kind of cool that I "wear" a different travel story every day.
About our Guest Author Sofie
In 2012, Sofie launched her travel blog WonderfulWanderings.com as a passion project. Since then, she's turned it into her full-time job and has successfully collaborated with over 80 brands and destinations worldwide. All while wearing sneakers, of course. She writes practical travel stories with a personal touch, helps travelers plan their itineraries and is a regular contributor for Expedia and Discover Benelux. Traveling the world, crafting articles or taking a dance class when she's home, Sofie loves it all… as long as she can have a cup of tea first.