With so many great flea and artisan markets in New York City, it can be hard to decide which one to browse on a lazy Sunday. For a more intimate market experience, rain or shine, my pick is the Sugar Hill Market in Harlem. Housed in an elegant brownstone on a storybook street, Sugar Hill is guaranteed to be happening no matter what the weather is outside. The market's small size ensures only the best artisans make the cut, so the shopping here is always high-quality and unique.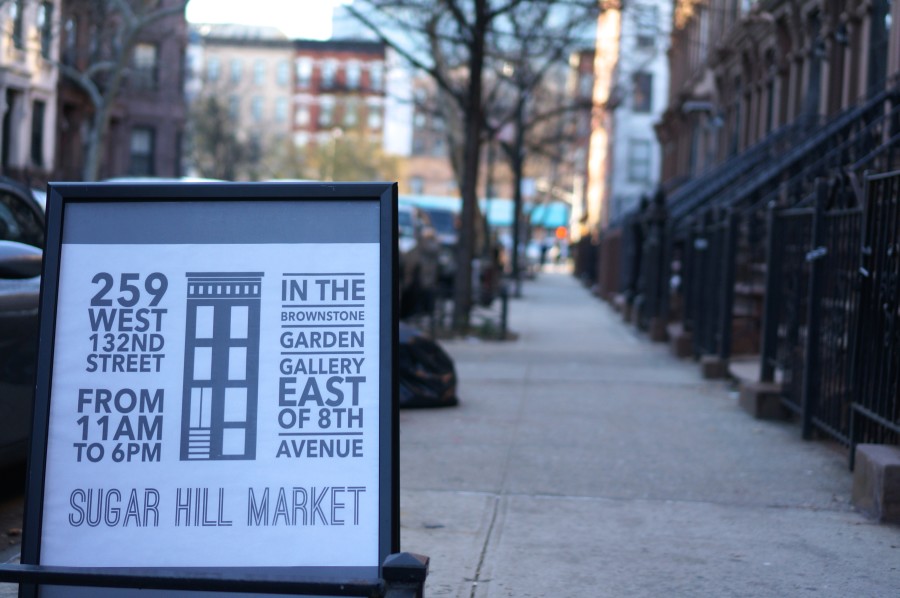 My favorite vendor at Sugar Hill Market? Call me biased, but bar none it's my good friend Teri Johnson's Harlem Candle Collection. Teri creates all the scents and hand pours each soy candle herself in her nearby Harlem home. I love that the names of her candles reflect her travels (Teri is also a noted travel writer and tv personality) as well as pay homage to the essence, beauty and light of Harlem.
Teri's candles all smell delicious, burn clean and are incredibly well-priced for the quality (I've seen similar candles go for four times as much at Madison Avenue boutiques). I can't think of a better souvenir from Harlem– I keep several stashed away for gifts. If you see Teri at the market, make sure to say hello (Teri is also a great resource for restaurants and shopping in the neighborhood).
If you need a break from the shopping, head outdoors to Sugar Hill Market's back patio for some tasty snacks.
Have you been to Sugar Hill Market? Tell us about your favorite finds!
[box]Souvenir Finder Shopping Tip Sheet
What to Buy: Jams, beauty products, dresses hats, bags and of course my favorite candles from Harlem Candle Company
Where to Get it: Sugar Hill Market, 259 West 132nd Street, New York, New York
What to Know: the Sugar Hill market is currently open on Sundays every two weeks, be sure to check the website for updates[/box]
[typography font="Cantarell" size="25″ size_format="px"]Pin it![/typography]